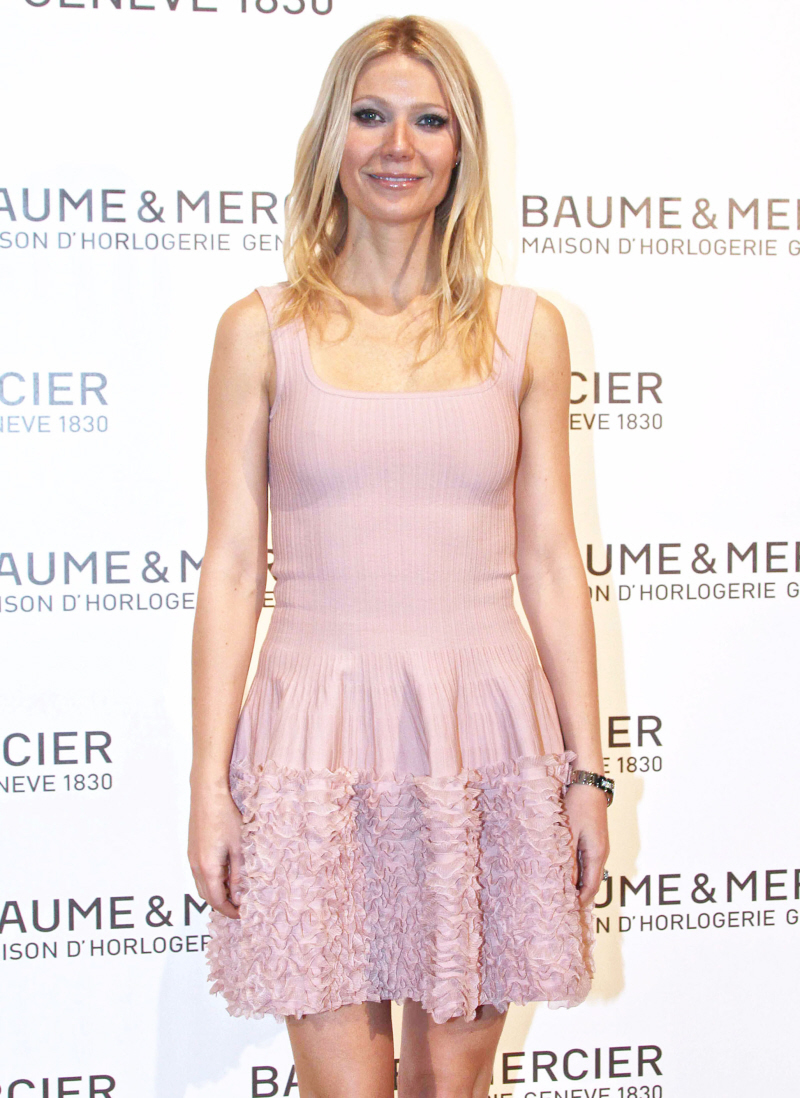 As I'm sure you've already seen, Gwyneth Paltrow has been announced as a performer at this year's Grammys. No joke. She's going to perform "F-ck You" (which will likely be the radio-friendly version, "Forget You") with Cee Lo Green. Gwyneth sang (via auto-tune) the same song when she first appeared on Glee, and this Grammy appearance comes on the heels of her CMA performance, where she got up on stage and twanged out a song from "Country Strong". Gwyneth is really serious about convincing us that she's musically awesome. It's like Duets never happened, in her mind.
Gwyneth Paltrow and Cee Lo Green are planning to make beautiful music together – at the Grammys. The actress and the singer, who performed together on Saturday Night Live last month, will also be calling on some famous friends for help: the Jim Henson Company Puppets, PEOPLE has learned.

It's not yet known what song they'll perform, but what's clear is the bond that Paltrow and Cee Lo formed when recording a new version of his Grammy-nominated hit "F— You."

Cee Lo says Paltrow expressed "really feeling and appreciating what I had done artistically. That was awesome to come from her and feel her energy."

Paltrow first performed a toned down version of the song on Glee. The 53rd Annual Grammy Awards will air on Feb. 13 at 8 p.m ET/PT on CBS.
[From People]
Can I just say something horrible? I never realized that Cee Lo Green was this big of a damn sellout. It's one thing to change your song to more radio-friendly lyrics, and it's one thing to be okay with some Goopy disaster performing your song on Glee. But to actually stand up on the Grammy stage with Goop and front like she's a legitimate DUET partner?!? You suck, Cee Lo.
By the way, there were some additional quotes from Goopy's interview in Harper's Bazaar that I didn't get to. In addition to whining about all of the lamers who hate on Goop, Gwyneth also talked about how she understands addiction: "I understand how you can do something bad for you because I smoked forever. I smoked even when my dad had throat cancer. I was like 'I know this is probably going to kill me, but I'm going to smoke it anyway'. But I didn't understand wrecking other people's lives, and then kind of just waking up and tying your shoes. So Robert Downey Jr. helped me figure that out." Eh. I'm not judging her for that one, I'm really not. I have a No Judgment Policy on smokers and reformed smokers.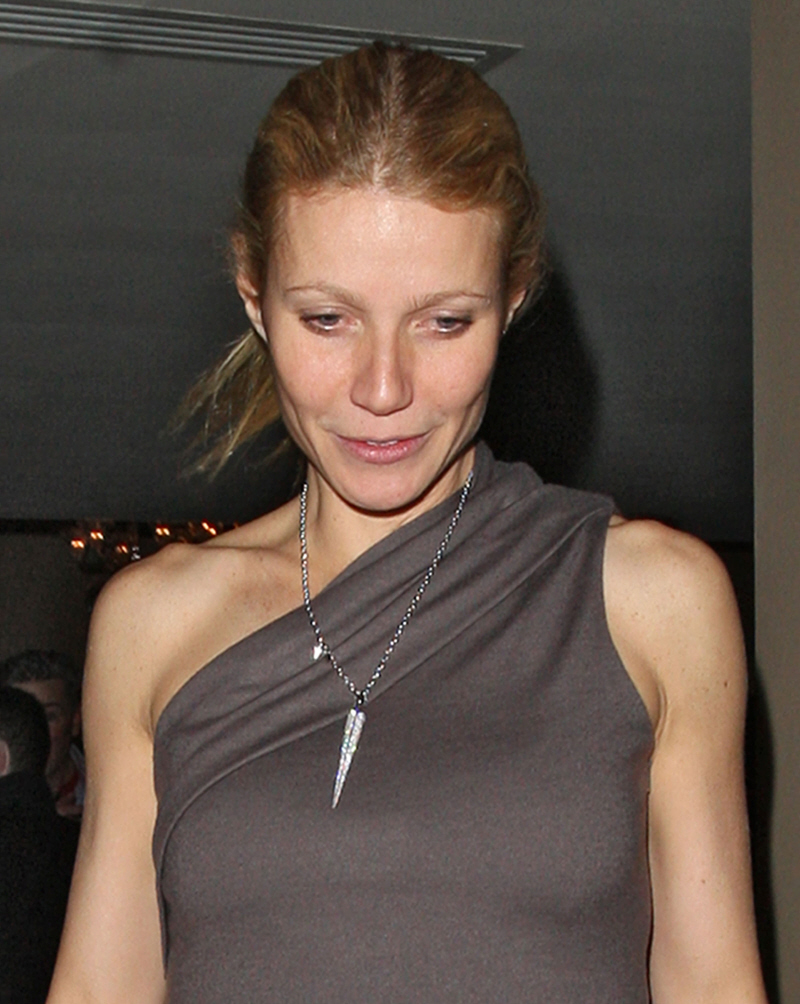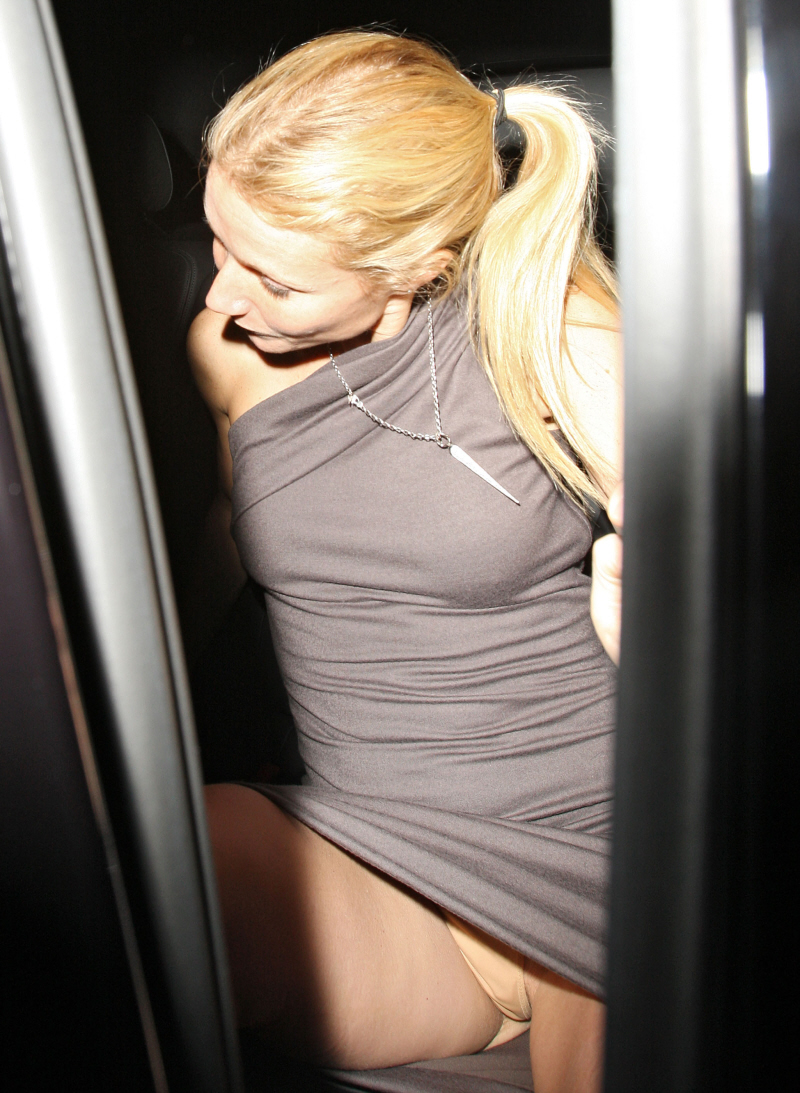 Photos courtesy of WENN.