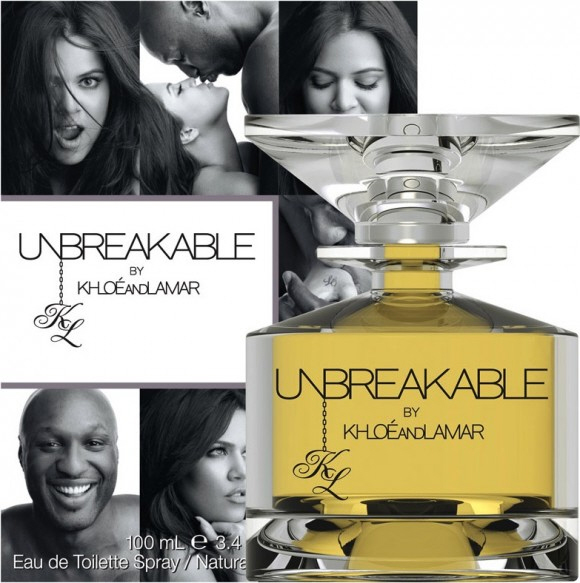 Above is the new print ad for Khloe Kardashian and Lamar Odom's new fragrance. Don't look for a second and tell me what you think their joint fragrance should be called. "Giant & Giantess" was my first guess. "Fee Fie Foe Fum" perhaps. No, I jest. I love Khloe, and I get a kick out of Lamar. But that print ad for "Unbreakable" is ridiculous. The Kardashians just have issues with print media. And photographs. And Christmas cards. And jobs. And drag queens who wear less makeup than them.
Eau la la! Khloe Kardashian and husband Lamar Odom are packing on the PDA for a sexy new print ad touting their fragrance, "Unbreakable." Married since September 2009, Kardashian, 26, and Odom, 31, advertise their first fragrance venture in an array of black and white images, including one where they're sharing a steamy smooch.

"This project has been in the works for months now and we were involved every step of the way to make sure the fragrance was a true fusion of ourselves and our personalities," Kardashian wrote on her Celebuzz.com blog Friday.

"People literally stop me and ask what I'm wearing and the fact that I can say my own fragrance blows my mind!" she adds. "I can't stop smelling myself."

The unisex scent – sold exclusively at Perfumania stores starting February 12 — isn't their only joint venture. The couple is currently filming their very own E! spinoff series.

According to an insider, the new reality show will have the vibe of Bravo's Bethenny Getting Married. "They're so cute, playing off one another," the source told UsMagazine.com of Kardashian and Odom.

The series, tentatively titled Khloe and Lamar, will also feature Khloe's brother, Robert Kardashian, as he embarks on a music career.
[From Us Weekly]
Do you want to smell like Khloe? I would imagine she smells better than Kim, who, in my mind, smells like wax, burning plastic and almost-suppressed farts. Khloe's fragrence probably has tequila top notes, and a base of Funions and salsa. Not bad, honestly.
Here are some photos of Khloe on Friday at some event. She looks kind of drunk. Hate the necklace, love the hair.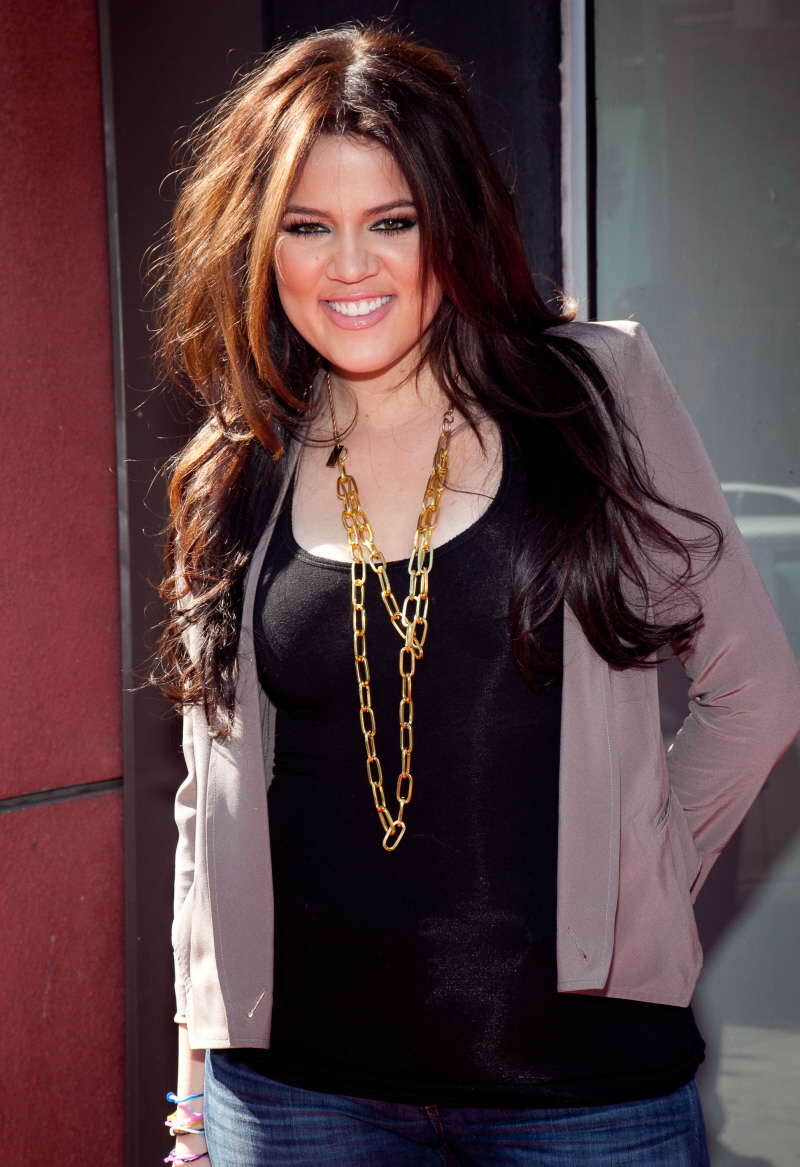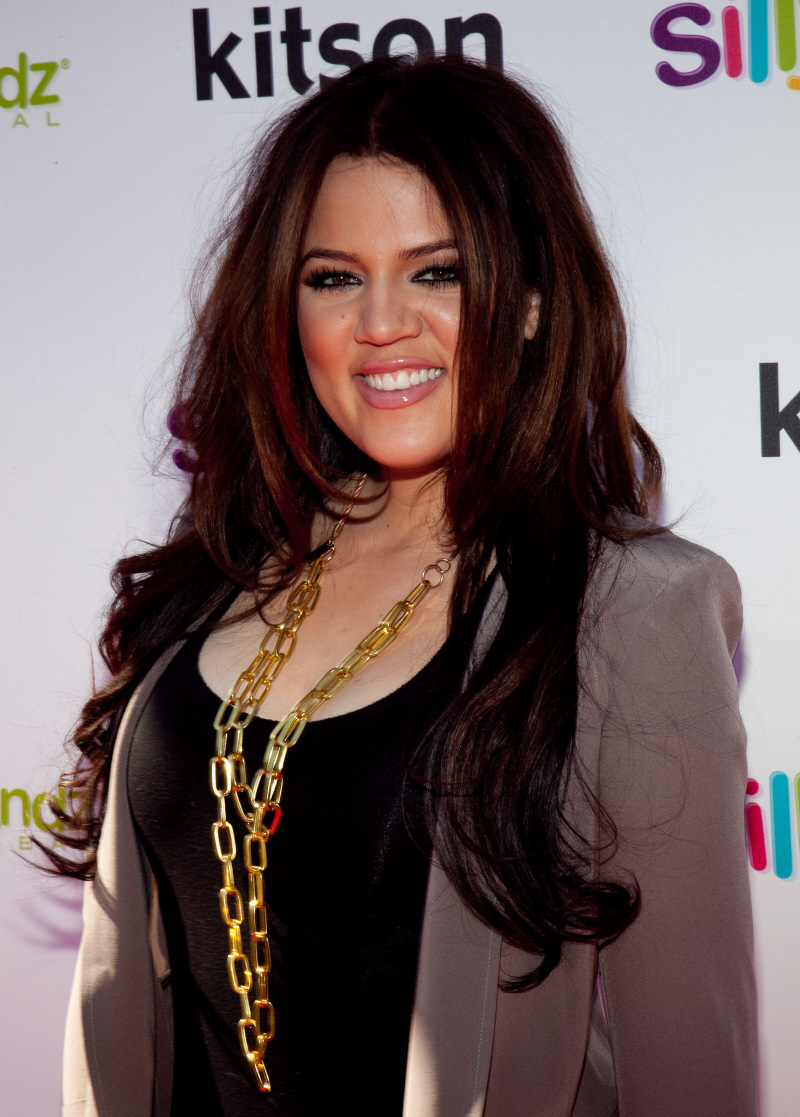 Unbreakable ad courtesy of Khloe's Celebuzz site. Additional pics by WENN.