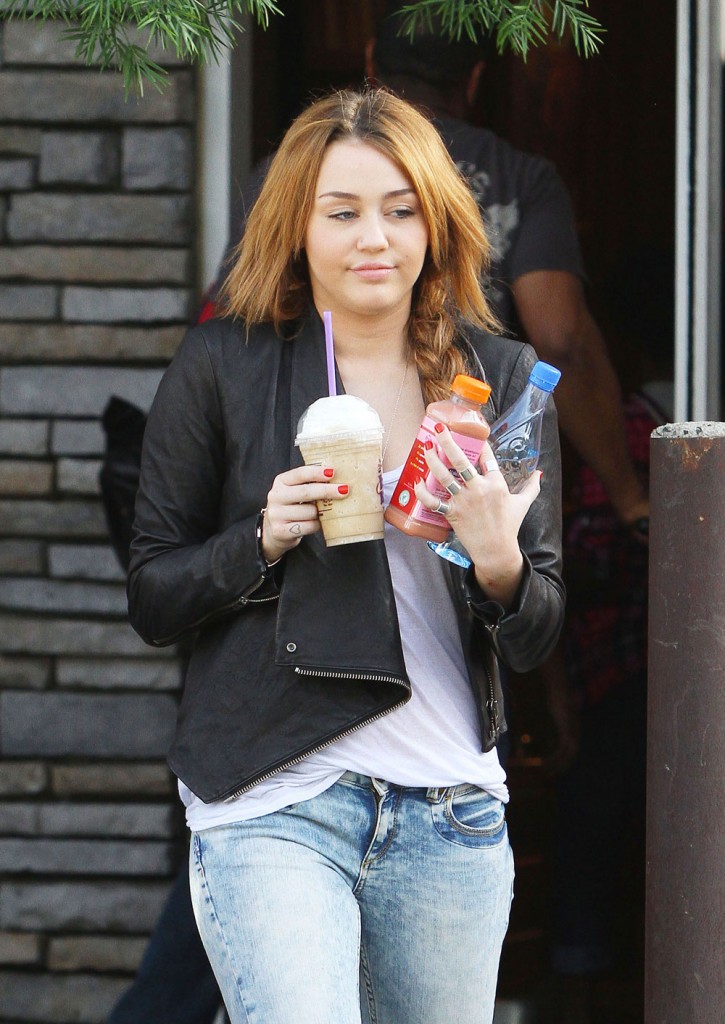 Photos of Miley and Josh are here
When I saw this story on TMZ yesterday in which Miley Cyrus was seen nestled between the legs of her costar in yet another movie she's starring in, So Undercover, (which recently finished filming and is due out this year) I honestly thought it was taken on set while they were filming a scene. (Photos are here.) It turns out that Miley wasn't on the clock and that she has likely hooked up with her most recent costar, a 22 year-old British actor named Josh Bowman who briefly dated Amy Winehouse and was seen in St. Lucia with her in the summer of 2009.
Miley obviously has a type – hot guys from English-speaking foreign countries who she also happens to work with. This guy also has a type – dark-haired singers who speak and act like 40 year-old divorcees. I hope that's where the comparisons between Miley and Amy Winehouse end. At least Miley is single when she's hooking up with her costars.
I'll say something nice – that puppy is cute, and it's possible that Miley and this guy are just playing it up for the cameras. They do look really cozy though and this is totally Miley's M.O.
Miley Cyrus is shown out getting a frappe on 2/5/11. Credit: WENN.com. Photos of Josh Bowman from his IMDB resume and credit Claire Newman-Williams and Paul Gregory