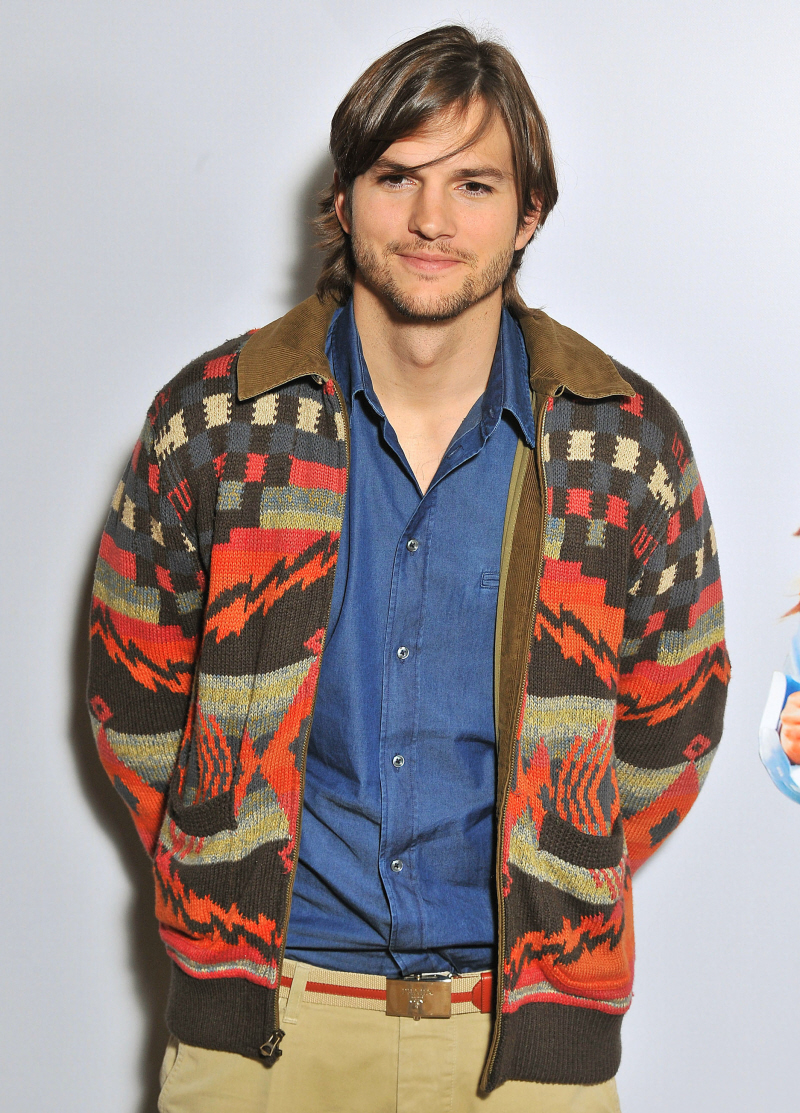 These are some newish photos of Ashton Kutcher and Demi Moore on their Valentine's holiday in St. Barts this weekend, plus some photos of Ashton solo in London and Paris last week. In the St. Barts pics, they both look kind of homely, in my opinion, but they're on vacation and they're still celebrating their love, so God bless. I think Ashton has been promoting No Strings Attached internationally while Natalie Portman's bitchface stays stateside, which explains why there are so many Ashton-only interviews floating around. Apparently, while Ashton was in London, he did a radio interview with the BBC, and he got questions about his attendance at the SuperBowl, where he sat in the luxury VIP suite right behind President Bush and Laura Bush. You can see video of it here (and I've screen capped it below) – Ashton was spotted in the same video with Cameron Diaz hand-feeding Alex Rodriguez. When Ashton got a question about his proximity to Bush, Ashton whined about how Bush was rude to him: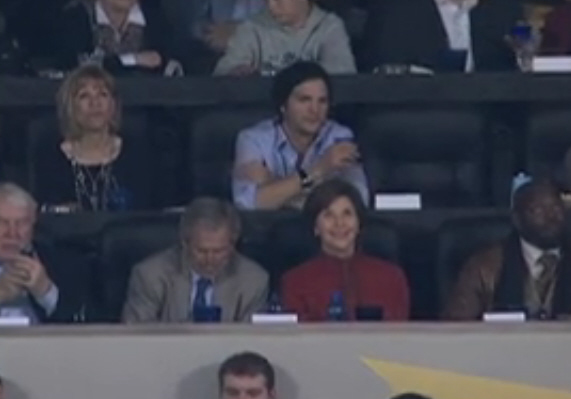 Punk'd? Ashton Kutcher was spotted sitting right behind former President George W. Bush in a luxury suite at last week's Super Bowl, but it turns out the two weren't exactly sharing a bowl of dip and a bucket of hot wings.

Talking to BBC Radio 1 DJ Scott Mills on Thursday, Kutcher said he got a rude reaction from the former President.

"I don't think he's very happy with me," he said. "He just was not very nice to me. He just kind of snubbed me a little bit."

But why the cold shoulder?

"I think I said some mean things [about Bush] during the election. I feel like he probably doesn't like me very much."

In fact, Kutcher campaigned for the Democratic Kerry/Edwards ticket in 2004 in what he called an effort to make up for his vote for Bush in the 2000 election.

"I voted for him because I thought he was like me," Kutcher told a late October crowd in Iowa. "I thought he was a good old boy like me… [he's] not going to fool me again. I'm here to take responsibility for my mistakes."

Kutcher and wife Demi Moore endorsed then-candidate Barack Obama for President in 2008, and in 2009 Kutcher helped The White House spread the word about National HIV Testing Day over Twitter. Kutcher and Moore have also involved themselves with former President Bill Clinton's Global Initiative, battling modern slavery.
[From HuffPo]
Wow, Ashton voted for Bush in 2000? That's surprising. That's the most interesting part of this story. As for whether or not Bush "snubbed" Ashton – while I'm not one to give Bush credit for anything, I think it's more likely than not that Bush simply didn't know who Ashton was. It's not like Dubya is some noted That 70s Show fanatic. It's not like Bush is at all interested in pop culture. Dubya probably just thought Ashton was some random dude. That being said, I love that Ashton thinks he's so important that a former president would know all of these details about his political involvements.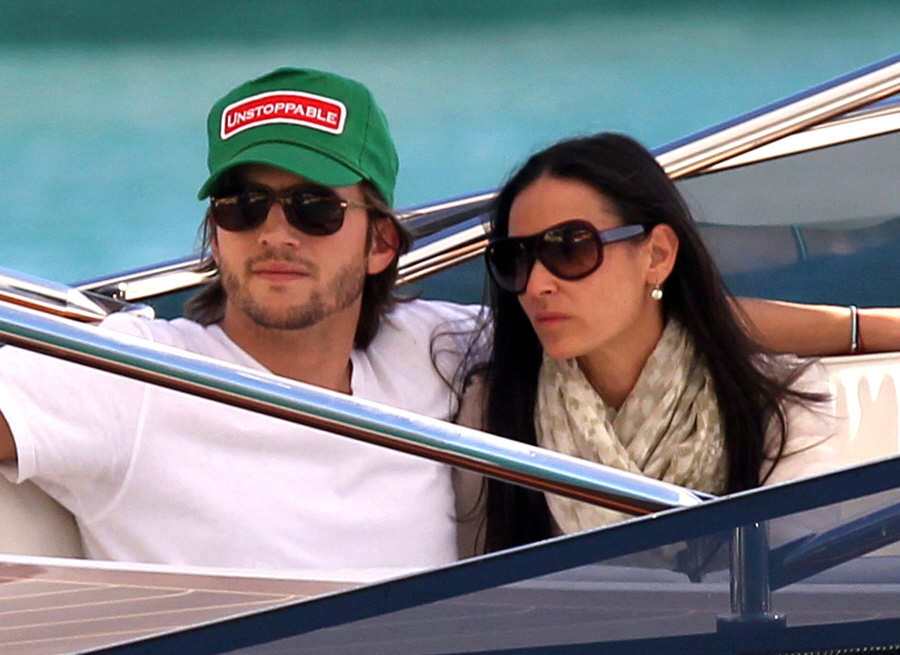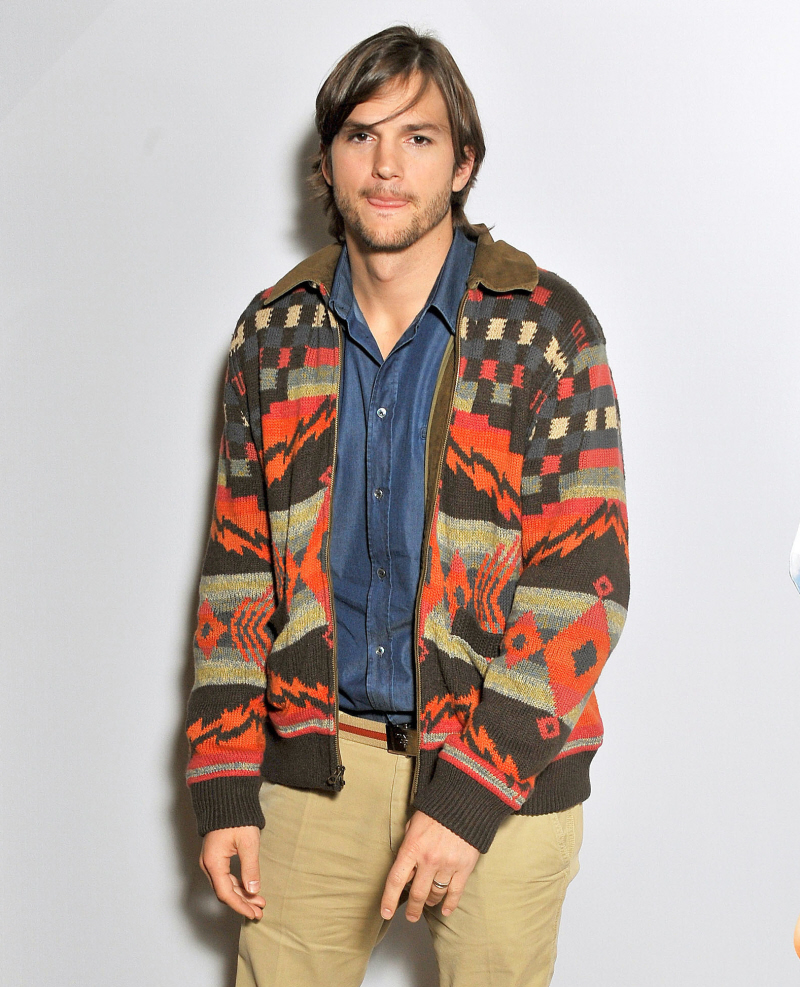 Photos courtesy of Fame & WENN.