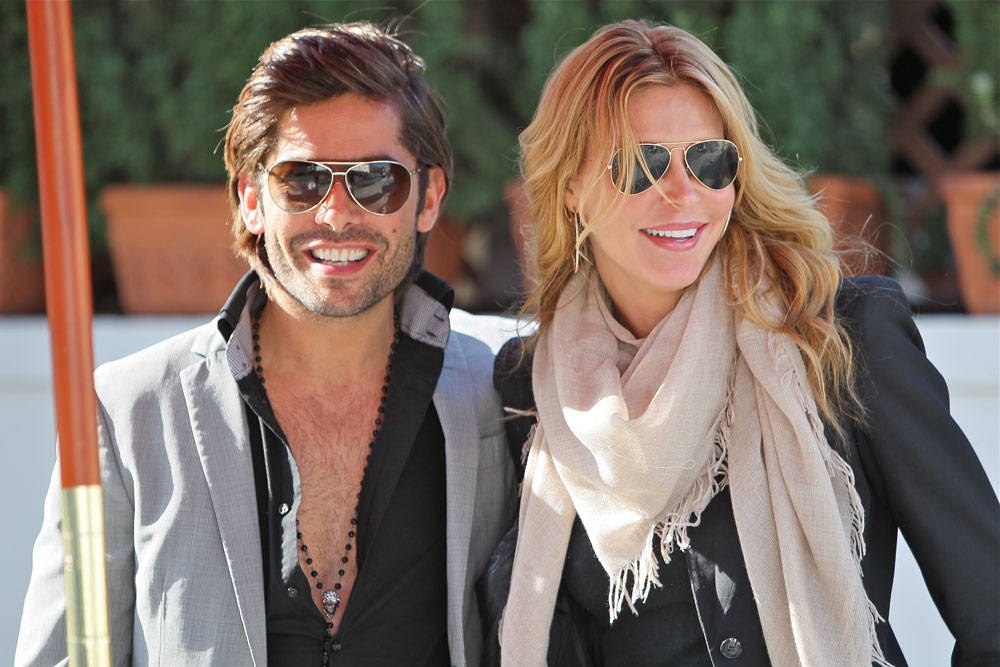 E!'s Ted Casablanca reports that Kim Richards is not signing on to do another season of Real Housewives of Beverly Hills. This was widely expected after Kim decided not to do any press for the show once the finale aired. I think it's the best decision for her. Kim was very classy and loving with her sister Kyle on the finale while Kyle did nothing but deny and try to blame Kim for the fact that she attacked her. Kim may have a drinking problem, but she refused to discuss it on the finale and she handled herself much better than her sister. People will remember how gracious she was while Kyle will continue to show that she's a petty bitch next season.
With Kim leaving that leaves a big hole in the cast. Brandi Glanville's name has been floating around as a potential castmember, particularly since she was seen out to lunch with Cedric, Lisa's former freeloading houseguest. It turns out that Brandi is indeed in talks with RHOBH, according to E!. What's more is that everyone else, including Camille Grammer, is expected to stay. In this excerpt, notice how everything is blamed on Kim and it's hinted that she has an addiction problem. She very well may have, but this sounds straight from Kyle:
Just got word that one housewife is most likely opting out of season two due to some serious personal issues… Kim Richards.

You thought we were going to say Camille Grammer, didn't you?

"Camille is coming back; she just wants the public to feel sorry for her a little longer because of the whole Kelsey [Grammer] thing, so she's not announcing it yet," dishes our Bravo insider.

But apparently Kim isn't so eager.

"It's 99 percent certain that she won't do season two," explains our source.

RHOBH fans know full well that the season finale had some serious tension between Kim and her sister Kyle Richards.

"There is so much more going on than what was shown on TV," blabs our RHOBH insider. "There was a lot of tension building up over the years, they have a complicated relationship."

Even though Kim refused to discuss her possible alcohol problems on the reunion show a few weeks ago, concerned friends aren't so quiet.

"It's a problem. She just won't show up to events or functions she is supposed to be at, and no one can get a hold of her," spills our insider. "It's really affecting her relationships to those closest to her."

Wonder if that's why she was MIA from her Ellen appearance?

Remember, Kim has never admitted that she has a drinking problem, but it was portrayed during this season that it might be an issue.

As for how her relationship is with Kyle, we're told they are working on it.

"Kim, Kathy [Hilton] and Kyle all love each other, but their dynamic is complicated," insists our source.

Another sign that Kim may not be returning?

We hear LeAnn Rimes' nemesis Brandi Glanville is close to inking her deal for season two.

Remember, Brandi was married to Eddie Cibrian before LeAnn and Eddie hooked up (and, well, during), and she's also besties with Cedric Martinez.
[From E! Online]
Maybe Kim isn't going to family events because she wants to avoid Kyle. US Weekly has another interview with Kyle in which she repeats the same old mantra she's used to defend herself since her fight with her sister aired. There's more to it, we don't know the longstanding issues, etc. She also talks about how her niece, Paris Hilton, gave her advice on how to handle fame. She's such a name dropper. Kyle will get hers next season I'm sure. Maybe Brandi will upstage her.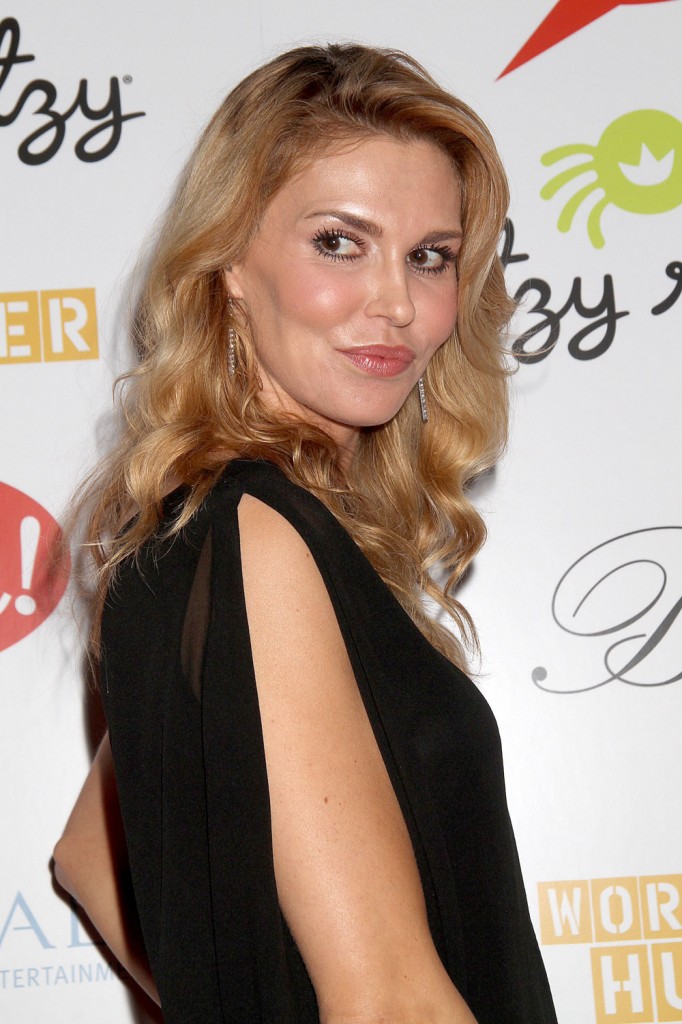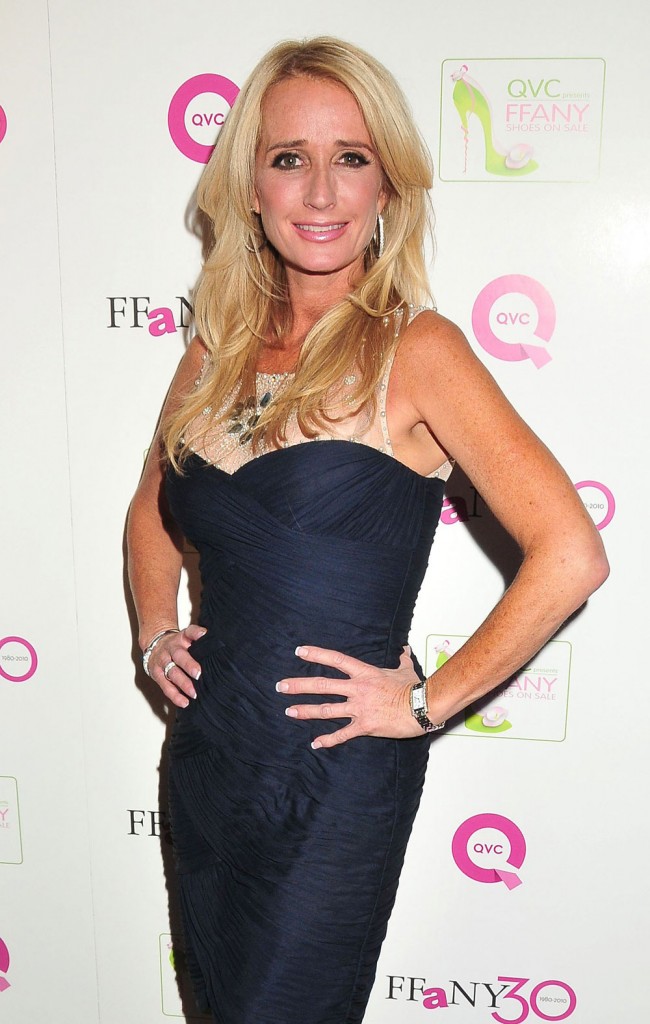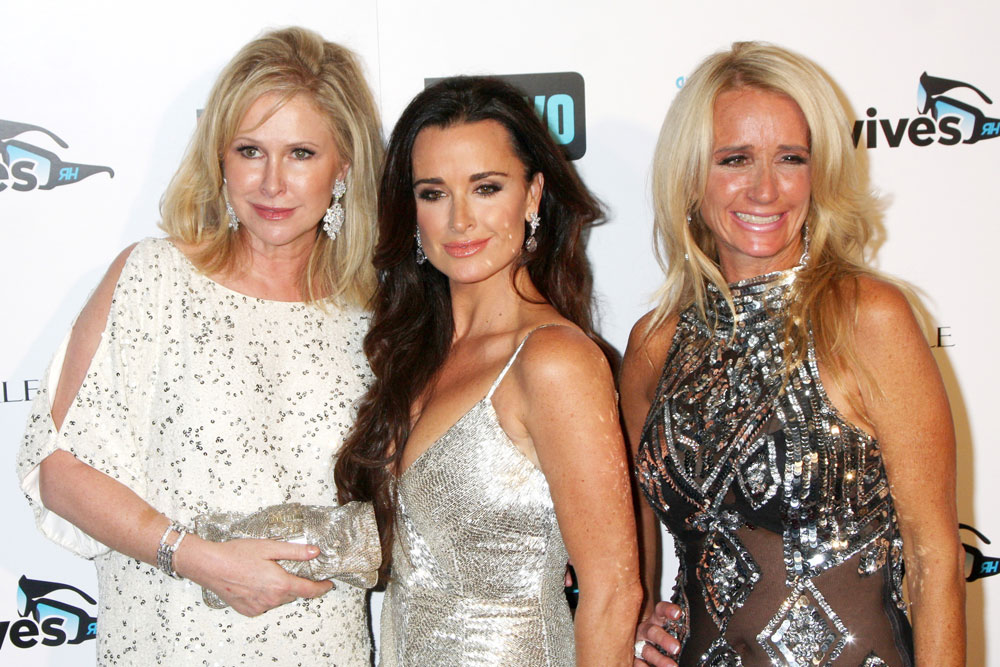 Photo credit: WENN.com