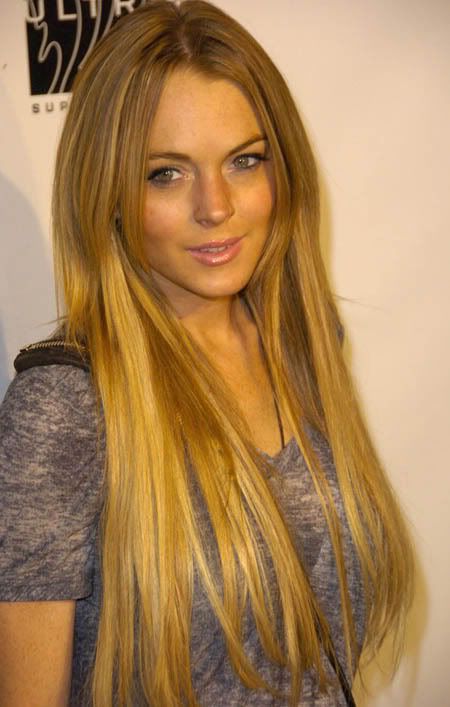 Lindsay Lohan tripped over a metal barrier last night while headed into Marc Anthony's 40th surprise birthday party at a NY hotel. She took her frustration out on an innocent photographer and punched the guy in the nose. As TMZ points out, she probably thought the guy had tripped her. It's unknown what kind of damage she caused or whether the victim was bleeding. Police were called but no charges were filed. Of course TMZ is all over that and promises that the video will be up soon. Lohan was heard on her cell phone saying afterwards "Oh my God, I just punched a paparazzi in the nose."
Technically paparazzi is a plural term and the correct way to refer to just one celebrity stalking photographer is paparazzo.
Lohan may have just been following the recent trend of paparazzi abuse. Other celebrities involved in altercations with photographers in the past week include Kanye West and Nicole Richie, whobroke a fan's camera. It doesn't seem to matter whether the photographer in question was particularly bothersome to a celebrity. They're pissed and they're not going to take it anymore.
Update: TMZ has posted the video, and you can't really see what happened as it's far away and you just see Lohan kind of scuffle with someone. Lohan is on her cellphone the entire time and you hear her say "I just hit a paparazzi." Someone yells "They got that on film, bitch. Crazy."
Lindsay Lohan is shown on 9/12/08 in Toronto at the "Ultra Supper Club." Credit: WENN