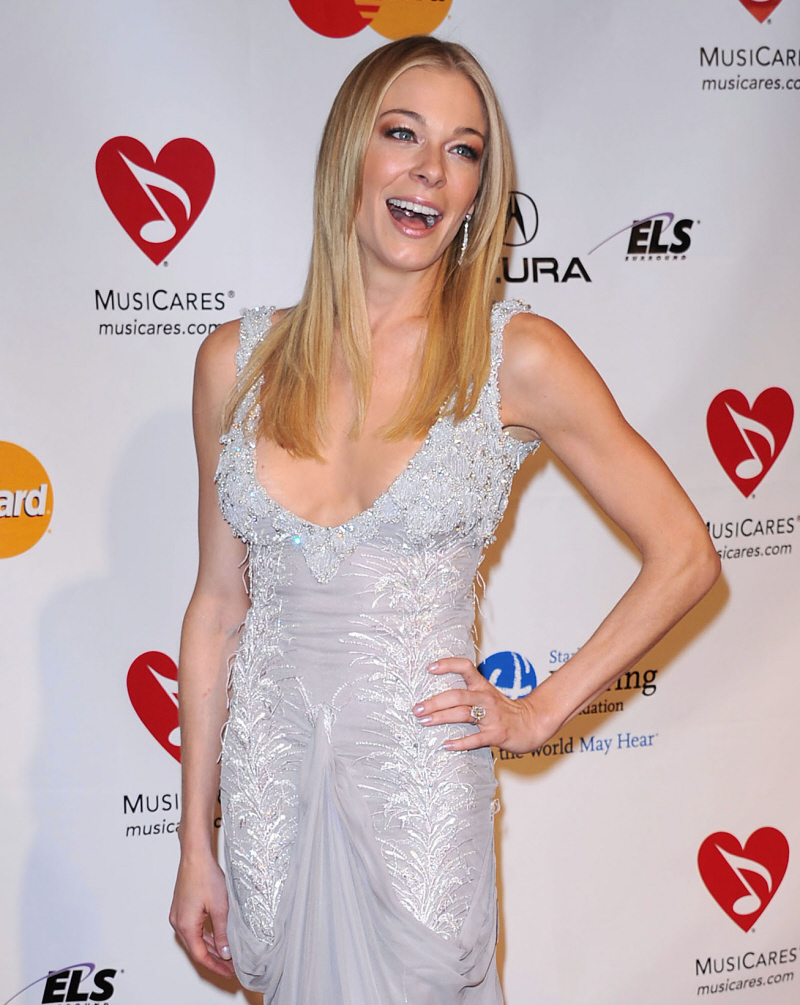 On Friday, after singing at the school of her fiance Eddie Cibrian's seven year-old son, Mason, LeAnn Rimes unprotected her Twitter account so she could gloat about it. Mason's mom Brandi Glanville told LeAnn on twitter last Tuesday that it was "highly inappropriate" for her to sing at school on family week and that "it isn't ur place… You are not his parent." LeAnn of course didn't heed Brandi's warning and went on to do it anyway, after which she tweeted about it, noting all the cute questions the kids asked her about her celebrity status. One of the first things she tweeted about after opening her account was a thank you letter she received from Barbra Streisand presumably. LeAnn performed at the tribute concert to Barbra a little over a week ago.
Note that is is an extremely small sample, like less than 10%, of the tweets that LeAnn has made in the past few days. I had to look through pages and pages of inane chatter to find these.
Think I'm going to unblock my tweets. I can't keep up with my sweet fans who want to follow and would love to (cont) http://tl.gd/8tvb0c
5:45 PM Feb 18th via TwitLonger Beta

Received a thank you note from Barbara today. It's so incredible to get a letter from your idol. Just to know (cont) http://tl.gd/8u0321
Fri Feb 18 2011 20:36:47 (Eastern Standard Time) via TwitLonger Beta

@diaryofadivamom Happy to hear that! Stepmom's are mother's too and beautiful caretakers that deserve thanks and praise
3:26 PM Feb 19th via web in reply to diaryofadivamom

@amejean On Friday, a little girl blurted out "when you get married how many kids are you gonna have!" plant for US Weekly maybe?! Lol

@Rosebud it was like all these kids read the rags weekly lol…moms, if you're gonna read them throw them away after!!! Still so innocent
11:22 PM Feb 19th via Twitter for iPhone in reply to Rosebud

@irishfern0302 it was just funny when one child asked who I was and the other was like DUH don't you know!!!! Lol total attitude! Funny
11:24 PM Feb 19th via Twitter for iPhone in reply to irishfern0302

@amejean Come to my house and I'll throw you one! I sang at @darrellbrown's wedding!

@amejean I sang Some People IN TEARS for D and R
about 6 hours ago via web in reply to amejean
For that last tweet, I thought that LeAnn was saying that people were crying at her performance at Eddie's son's school, but she was actually referring to a wedding she sang at for music producer Darrell Brown, during which her performance supposedly brought people to tears. I wanted to cry just having to read through the insane amount of tweets she made to all the fans singing her praises.
As Kaiser said back when LeAnn joined the PTA at Mason's school, I get why she wants to get involved with the boys and on some level it's nice that she cares for them and wants to be there for them. She's not their mother, though, and she has no respect for Brandi to the point where she'll tweet about taking one of the boys to the emergency room before she'll bother to call Brandi. All you have to do is read through LeAnn's tweets (if you can stomach it) to see how much farther she takes it with those children and with her fans. There is something incredibly desperate about LeAnn, and the sheer amount of tweets she makes show how much she seeks validation for everything she does. She unlocked her twitter account because she wasn't getting enough adoring tweets from fans, and that outweighed the inevitable criticism she gets for her narcissism. She needs constant praise like she needs to shove her relationship and personal business in our faces.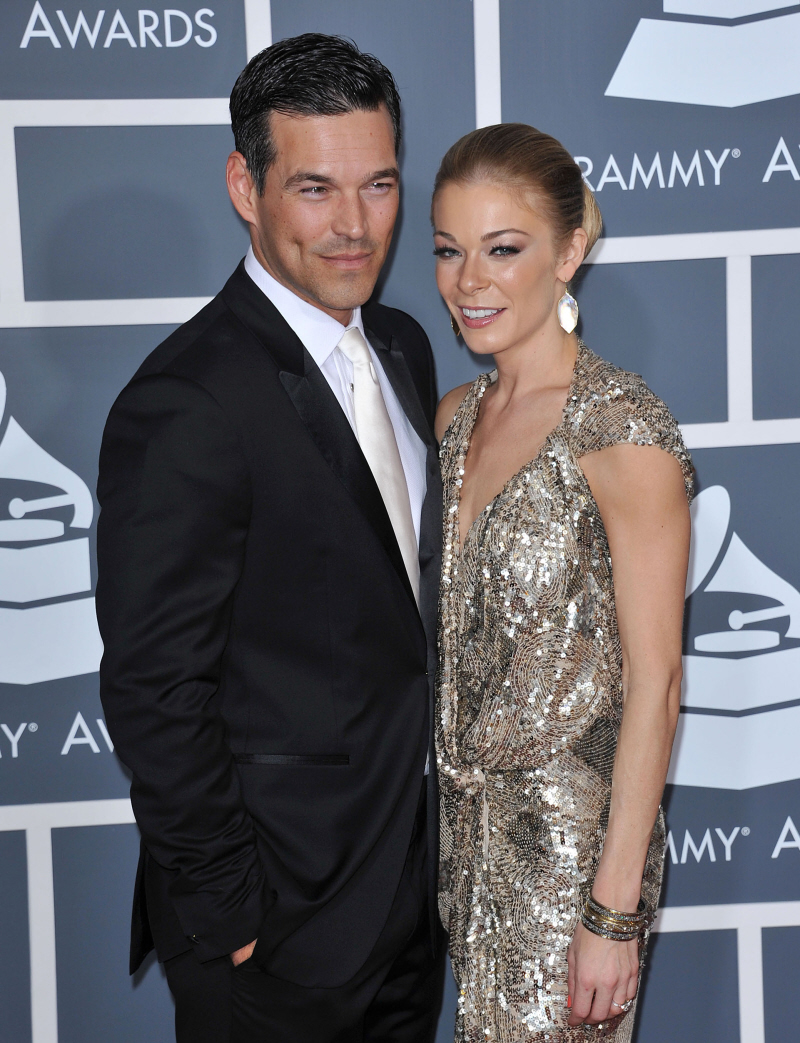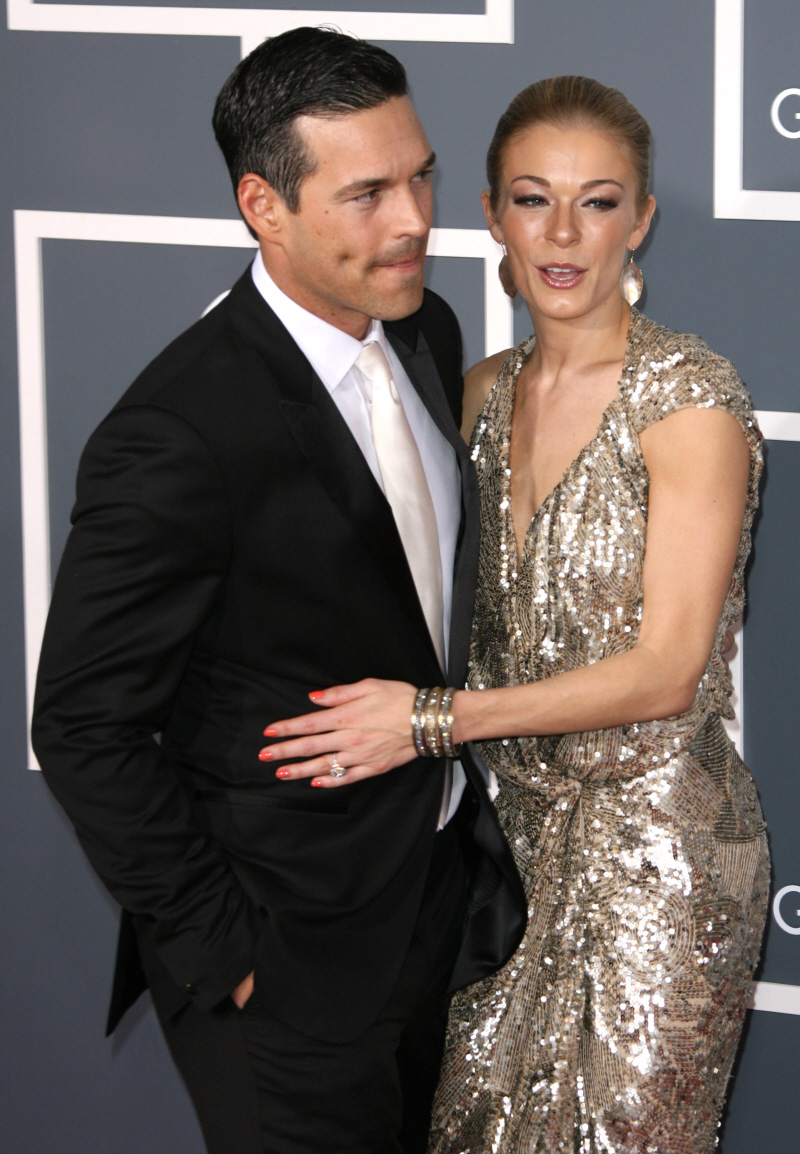 Photos courtesy of WENN.