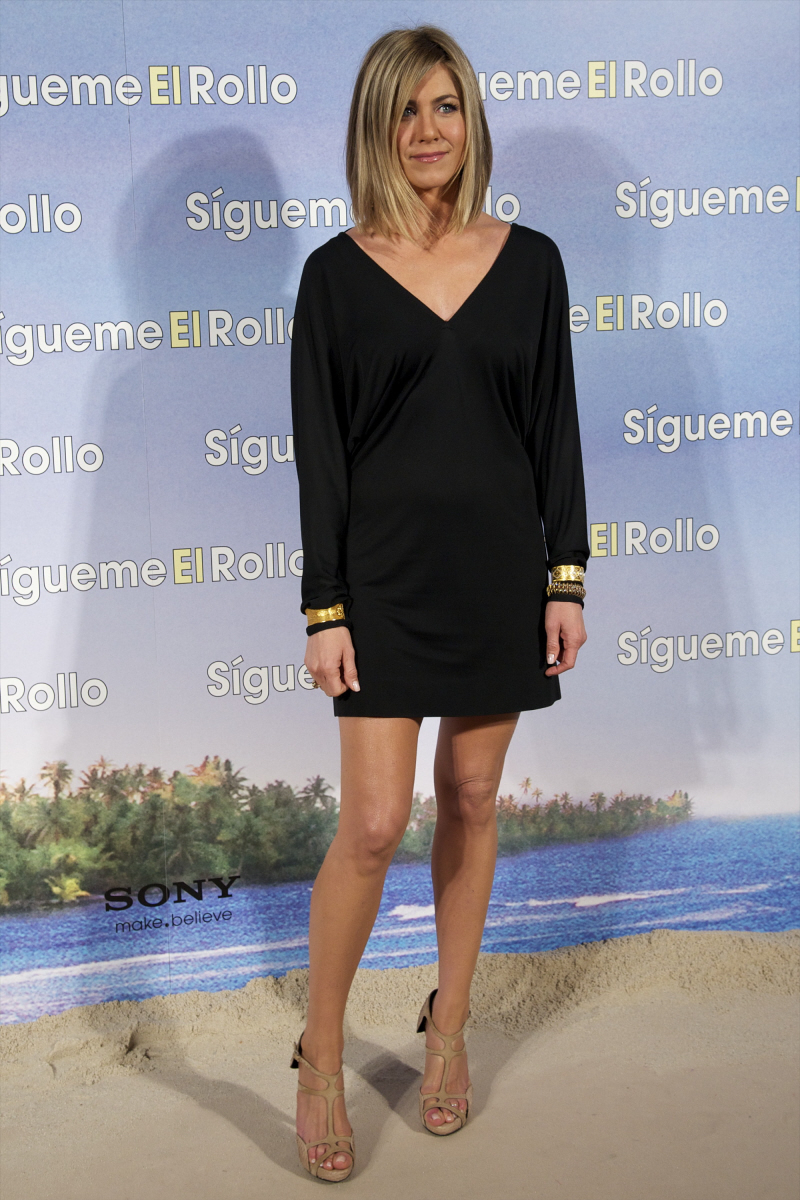 Here is a great example of one of my biggest problems with Jennifer Aniston's style. One of the things she is most famous for is that body. She works so hard on that body. She diets. She exercises. She does yoga. She spends hours and hours sculpting that body into a masterpiece. And she wants to show it off – and so she does, in photo shoot after nearly-naked photo shoot. But then she chokes on the red carpet. I'm not saying Aniston has to wander around in Pamela Anderson's cast-offs, but I get the feeling that Aniston still doesn't know what clothes really show off her crazy body to its fullest potential.
Take this black potato sack dress, designer unknown, which Aniston wore to the Just Go With It premiere in Madrid yesterday. Angelina Jolie is going to homewreck Aniston's closet to get this dress. La Jolie lusts after this kind of sack dress. It's just… unflattering. It makes Aniston look thick around her mid-section, something she is not. The only good thing about the dress is how short it is – Aniston's legs look great.
Brooklyn is wearing Dolce & Gabbana, by the way. And I threw in a photo of Aniston on some Spanish television show, wearing her glasses. I really like her frames too.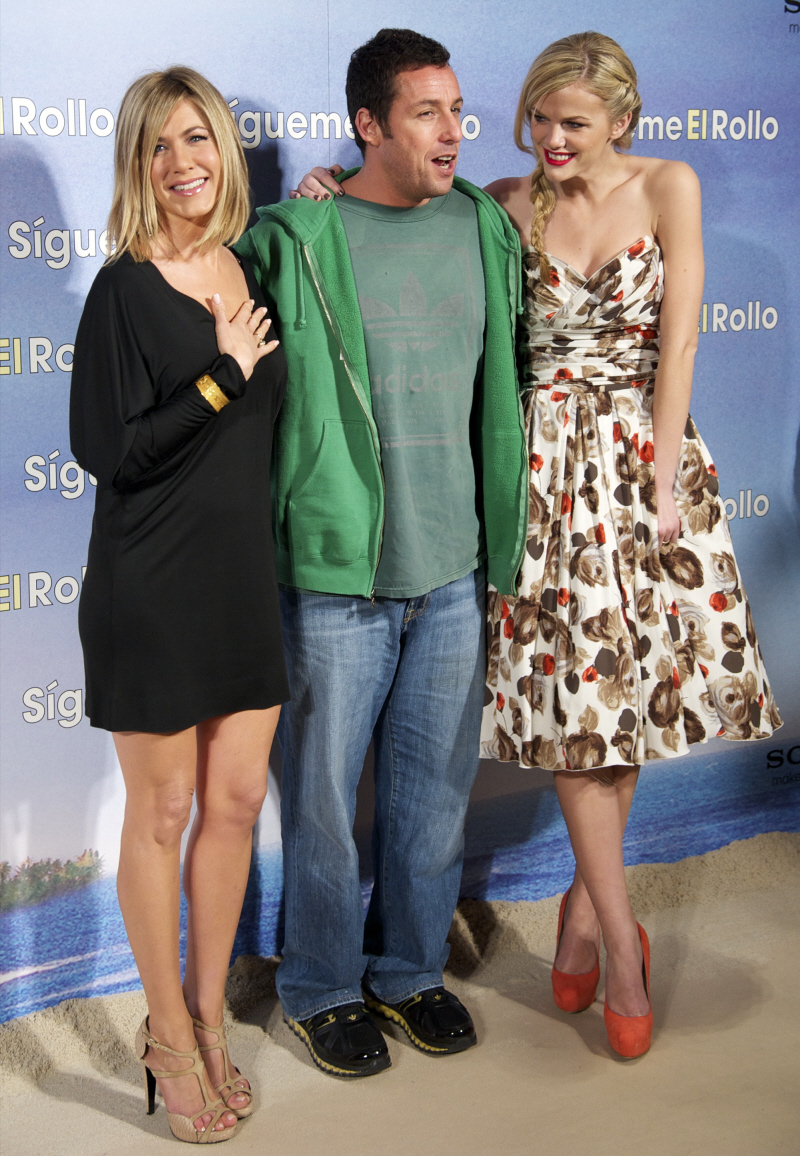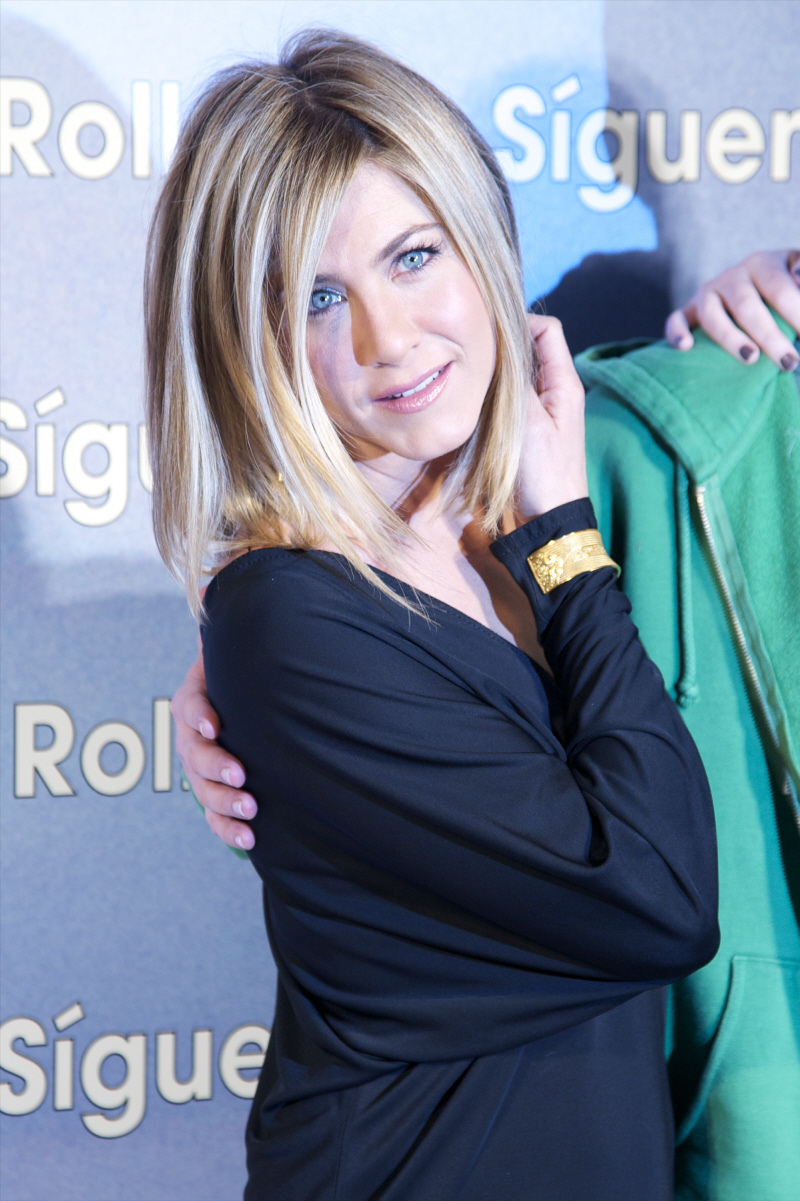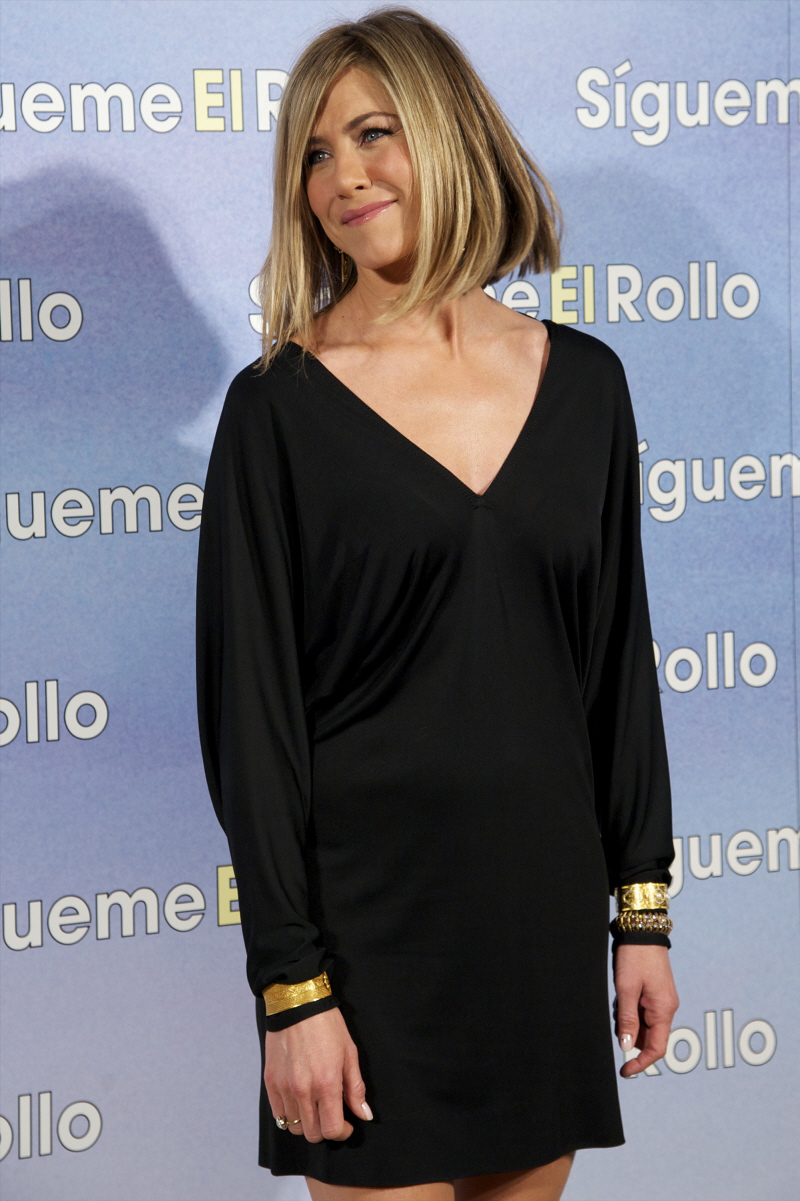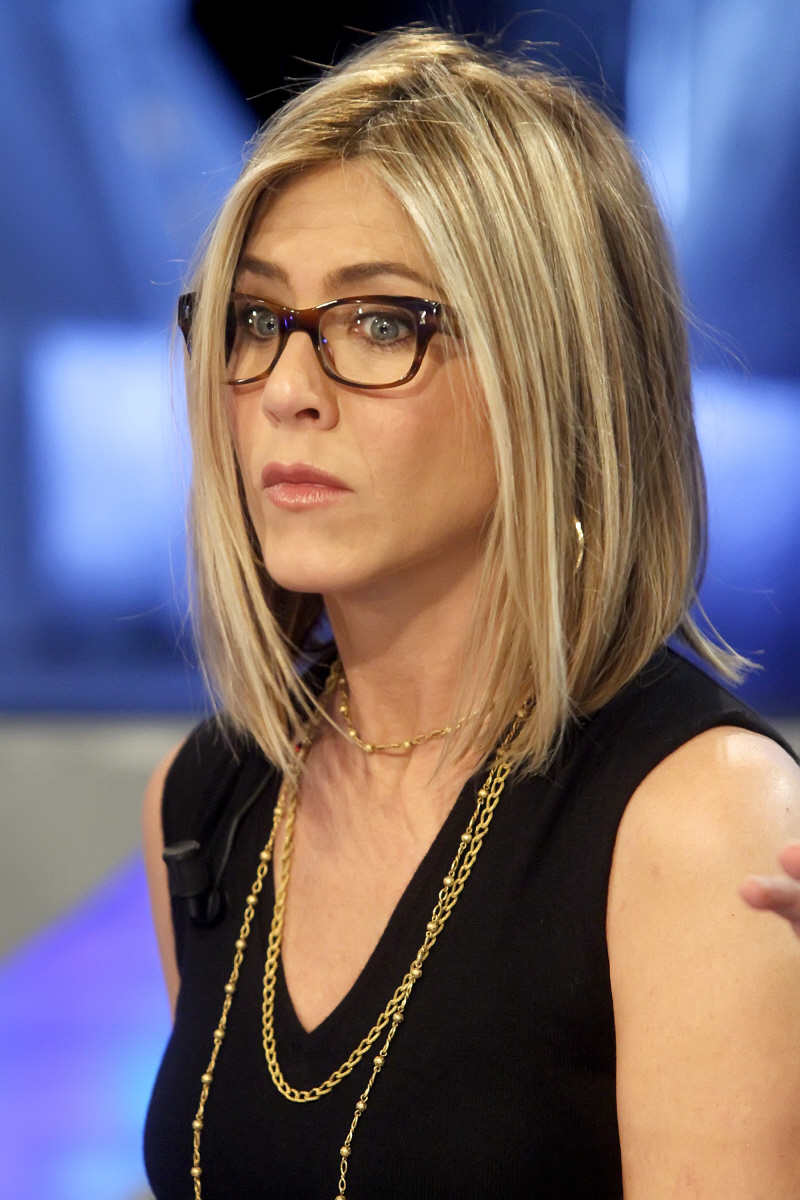 Photos courtesy of WENN.