Drew Barrymore's new boyfriend is a playboy & an "art consultant"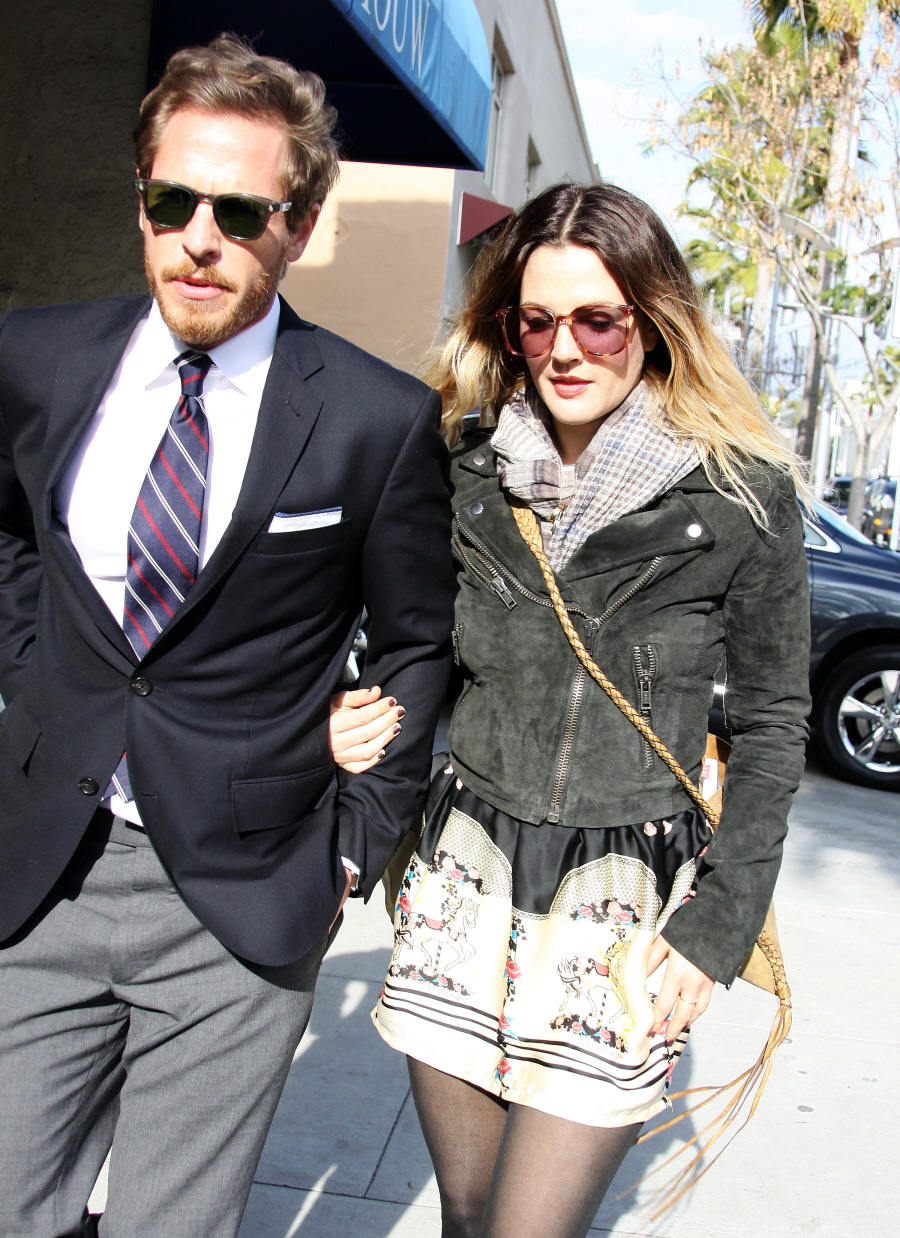 Drew Barrymore has a new boyfriend! And she's suddenly showing him off on a daily basis too. My first thought is "good for her" considering that on-again/off-again thing with Justin "Cunnilingus" Long went on for much too long. Drew needed someone new, and she got somebody. His name is Will Kopelman, and Us Weekly describes him as a "socialite type and a playboy." Gossip Cop is more specific, describing him as "an art consultant and son of Arie Kopelman, who ran Chanel." WTF is an art consultant? Like, he just hangs around galleries and makes comments about art? He tells rich people what art to buy? That seems like an interesting gig. Oh, and my new title is Gossip Consultant.
I also tend to wonder if "son of Arie Kopelman, who ran Chanel" is supposed to be rich-person shorthand for "his daddy's got money." Will certainly dresses like it, if these photos are supposed to reflect a casual outing. Will's outfit reminds me of, like, the Princeton alum at his 20 year reunion. Ivy League, totally. I wonder if Will has money of his own, or if it's all daddy's? How much does art consulting pay?
Gossip Cop also has an insider who claims that it's "too early" to call Will a boyfriend yet. They've only been spotted together for about two weeks, and a source tells Us Weekly that it is "a very new relationship and they're taking things slowly." Photo ops this early? Seems sketchy… but it's Drew. She loves big, she loves fast.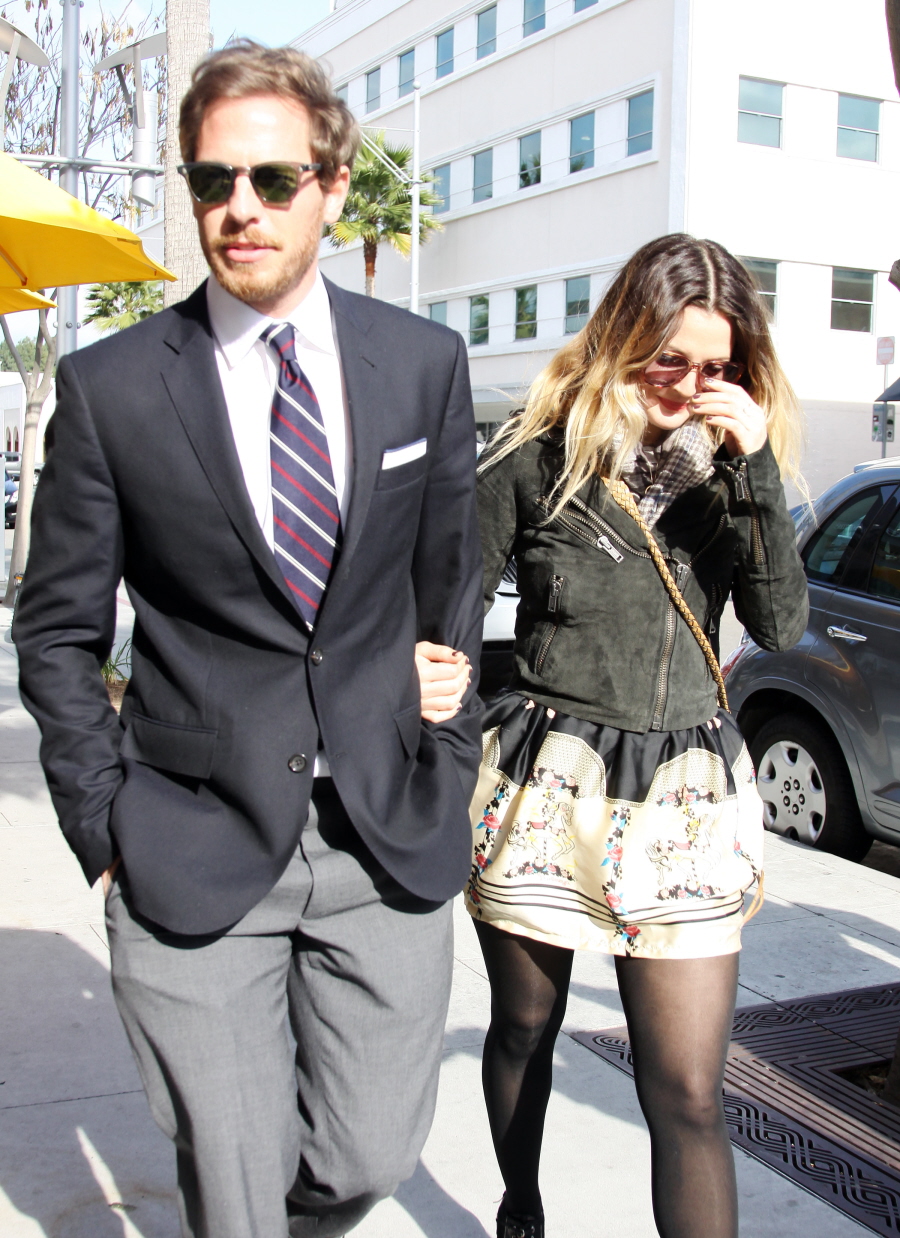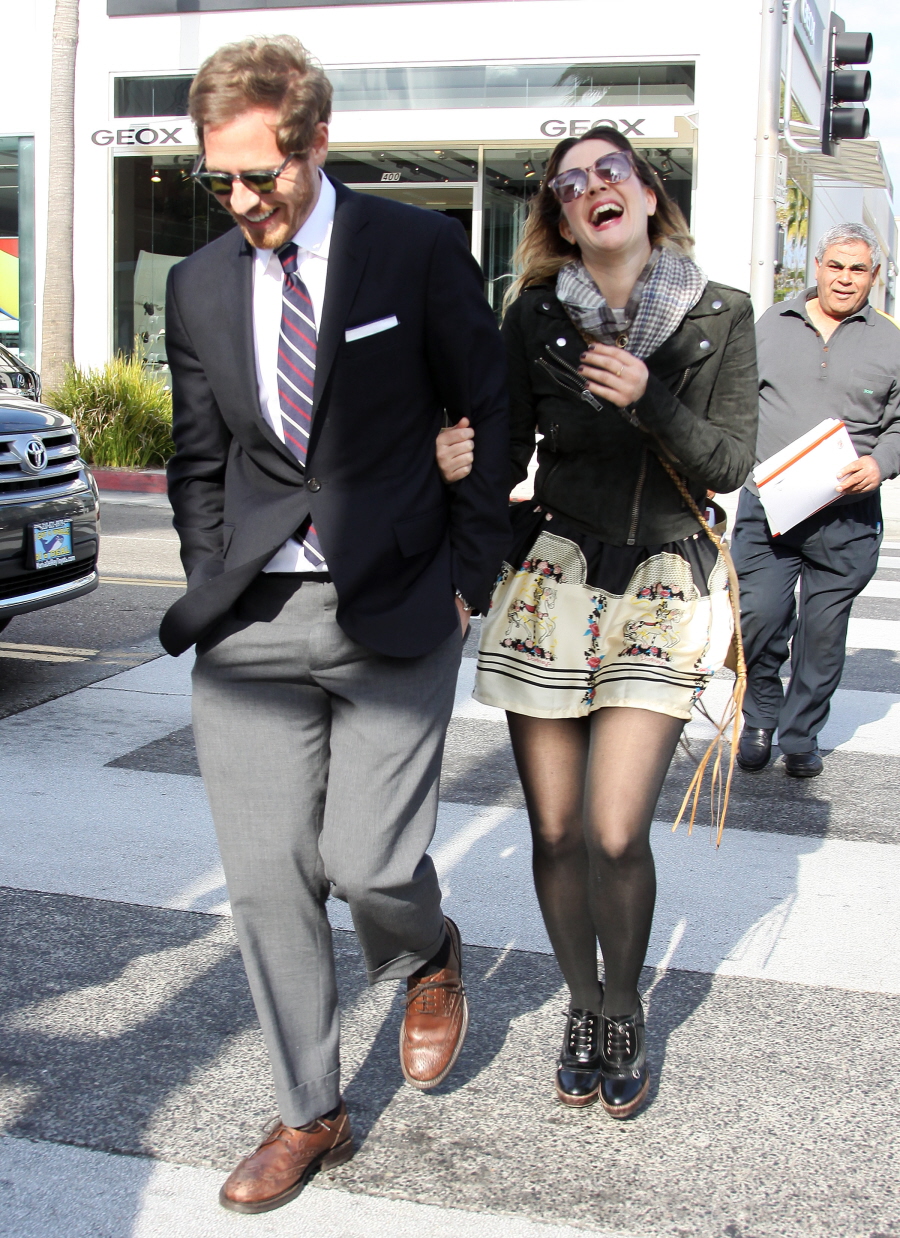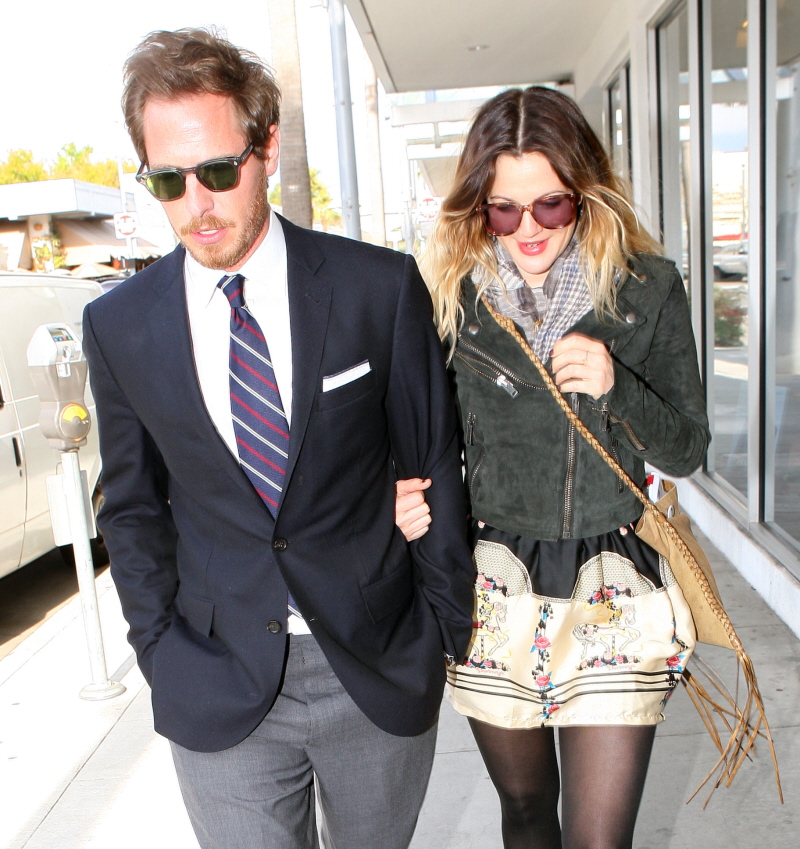 Photos courtesy of Fame.

Written by Kaiser

Posted in Drew Barrymore, Will Kopelman

- Harry Styles & Kimberly Stewart going strong [Lainey]
- Demi Moore's new man is gross [D-Listed]
- Fug or fab: Emma Stone [Go Fug Yourself]
- Arrest warrant issued for Jenelle Evans [Reality Tea]
- Only God Forgives review [Pajiba]
- Hugh Jackman, scooter master [Buzzfeed]
- Who does Drew Barrymore call her sister? [Evil Beet]
- Cannes couples past and present [Popsugar]
- Arrested Development supercut [CDAN]
- Lea Michele's see through skirt [Celebslam]
- Cheating wife's lover escapes out of window [Movin925]
- Joe Francis is crazy [Starcasm]
23 Responses to "Drew Barrymore's new boyfriend is a playboy & an "art consultant""