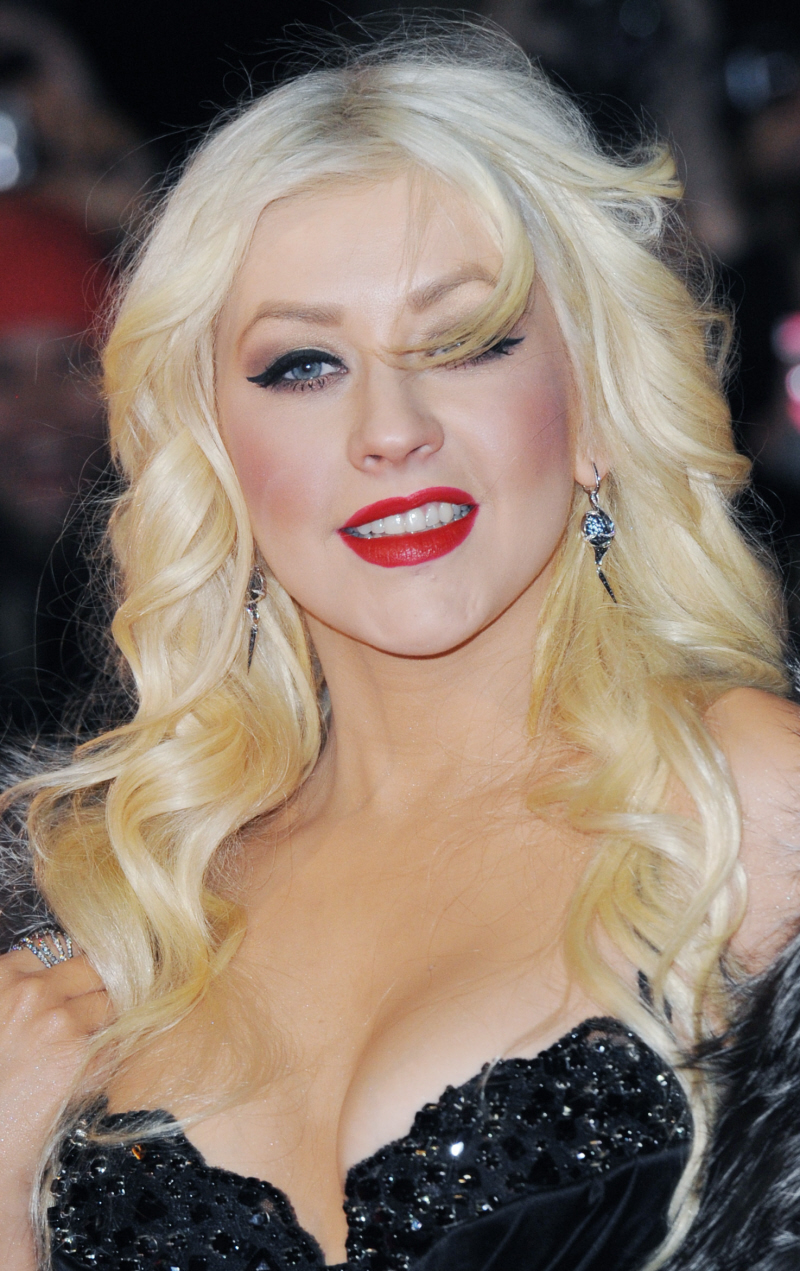 This Us Weekly story should only surprise Christina Aguilera's hardcore defenders, of which there are many, as I recently found out. I assumed that Christina's drunken shenanigans were pretty obvious to everyone, what with her flubbing the National Anthem, drunkenly falling on stage at the Grammys, bitch-fighting with Julianna Hough at the Globes, and passing out in Jeremy Renner's bed during an industry party. Not to mention her weight gain, much of it looking like booze weight, and her general state of disarray which I tend to attribute to her always being three sheets to the wind. Plus, you know, there are multiple reports of her being a boozehound diva who threatens to fire anyone who suggests that her drunk ass might want to sober up. Still, defend away. Us Weekly has a new story about Christina's behind-the-scenes boozing and diva shenanigans. It's a really long story! LMAO. Here are the highlights, all from Us Weekly's print edition:
*Christina spends most of her time "boozing it up with new boyfriend Matthew Rutler." A friend of Christina's says: "Her drinking is out of control" and that Christina has become "less attentive" to her son Max. Oh, and Christina is "alienating most of her friends and leaving the rest of them worried… She's a total mess."
*Us Weekly has extensive details about all of Christina's public boozing post-split from Jordan Bratman, including the beginning of her courtship with Rutler, which seemed to only take place in bars.
*The full-blown boozing started during the Burlesque international tour. A source close to Rutler says: "Every city they went to – London, Tokyo – Christina was pretty drunk, and Matt had to carry her home."
*On New Year's Eve, "Christina was so wasted before her guests arrived [for a party] that her mother told her to lie down and sober up," says a source. "Christina yelled, 'Who do you think you are?' Then she called her brother's girlfriend a whore. It was crazy!" LMAO. Christina is so much fun, for real.
*Re: The Renner-bed incident. Us Weekly reiterates that it actually did happen – Christina showed up to Jeremy Renner's birthday party ("uninvited") and got so trashed she climbed into his bed. Renner was overheard telling people the story, and he's quoted as saying "Who comes to someone's birthday party that they don't know and gets in their f–cking bed?" A source says: "Christina was a disaster and acting like a total fool."
*Another day – January 25, Christina is "knocking back vodka sodas" at The Dime. She's "crying uncontrollably" and complaining to her bodyguard that Bratman refuses to leave their home. "She was hysterical."
*When her team tried to stage an intervention, "Christina found out and threatened to fire everyone."
*After the SuperBowl, Christina stayed in Dallas for two days. "She drank and was devastated by her humiliating performance."
*Three-year-old Max spends a lot of time with his dad and with the nanny. Christina is "a loving and devoted mom… but she doesn't spend a ton of time with him. If she knows she is leaving town, she will take him on some big outing, like Disneyland, because she feels guilty. Jordan is much more stable."
*Sources credit Jordan Bratman for keeping Christina under control for so long. A source says, "She was still a huge drinker, but he kept her under control so people didn't know how bad it was."
*An insider says Christina and Rutler had sex ina bathroom at a recent family gathering: "Her friends are fed up. Nobody can get through to her. They think she's trashy. And her ego is out of control."
*Christina's main source of income: her perfume lines. Not her albums, not her tours, not her acting.
*Differing views about what's next for Christina. A Rutler source says "I think she's just going through a phase, we've all been through a breakup where we went crazy." A source close to Christina says: "She's really spiraling. I would be shocked if she's not in rehab in the next month or so."
So… yeah. Christina is a mess. I've felt that way for a while. But if there are Christina Defenders out there, I'll listen. Explain all of this to me. Explain to me how she's not a complete disaster who seriously needs help.
I will give Christina a little bit of credit though – that one story about calling her brother's girlfriend a whore is hysterical. The Renner story is funny too, or it would be if Christina was younger. At her age, she really should be able to hold her liquor.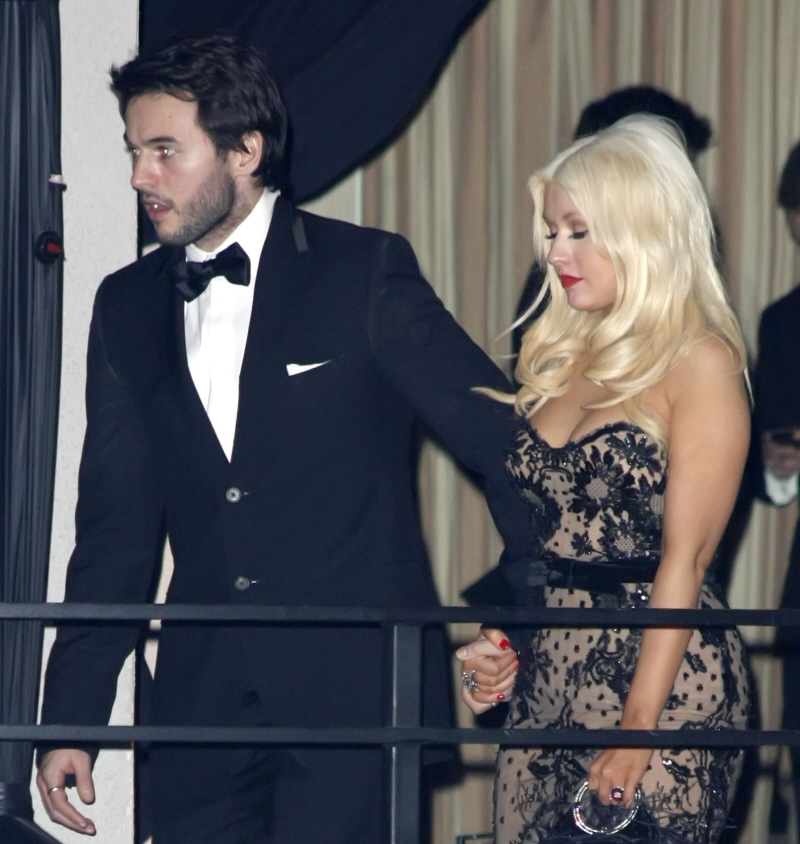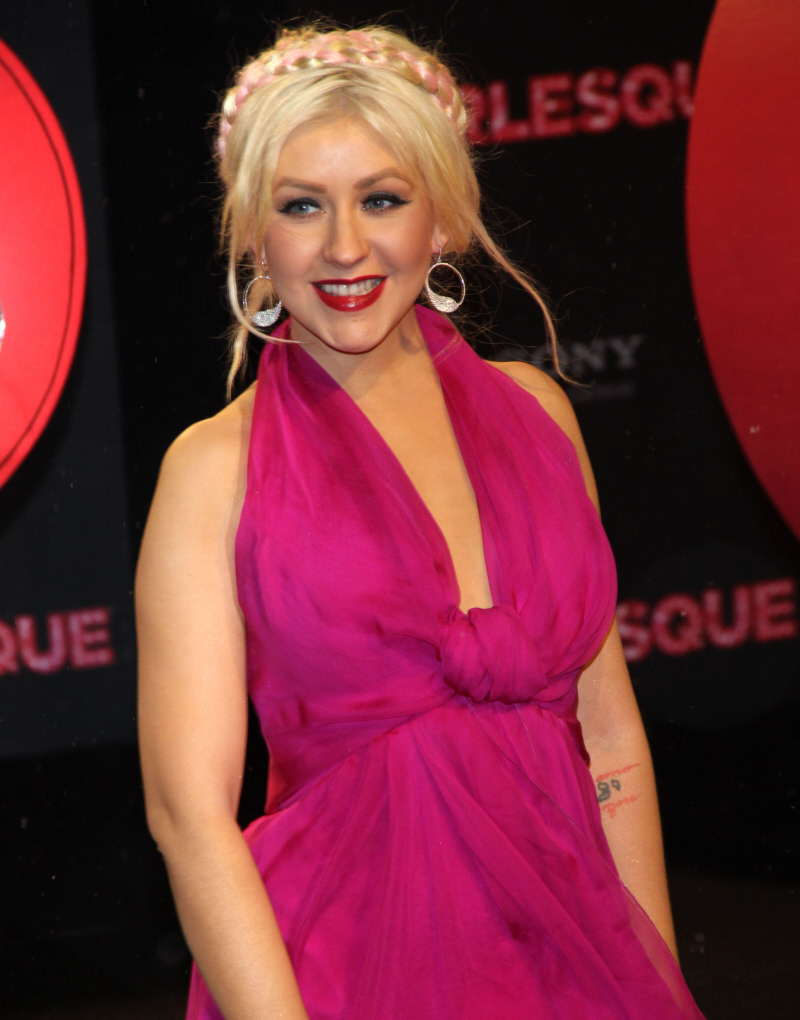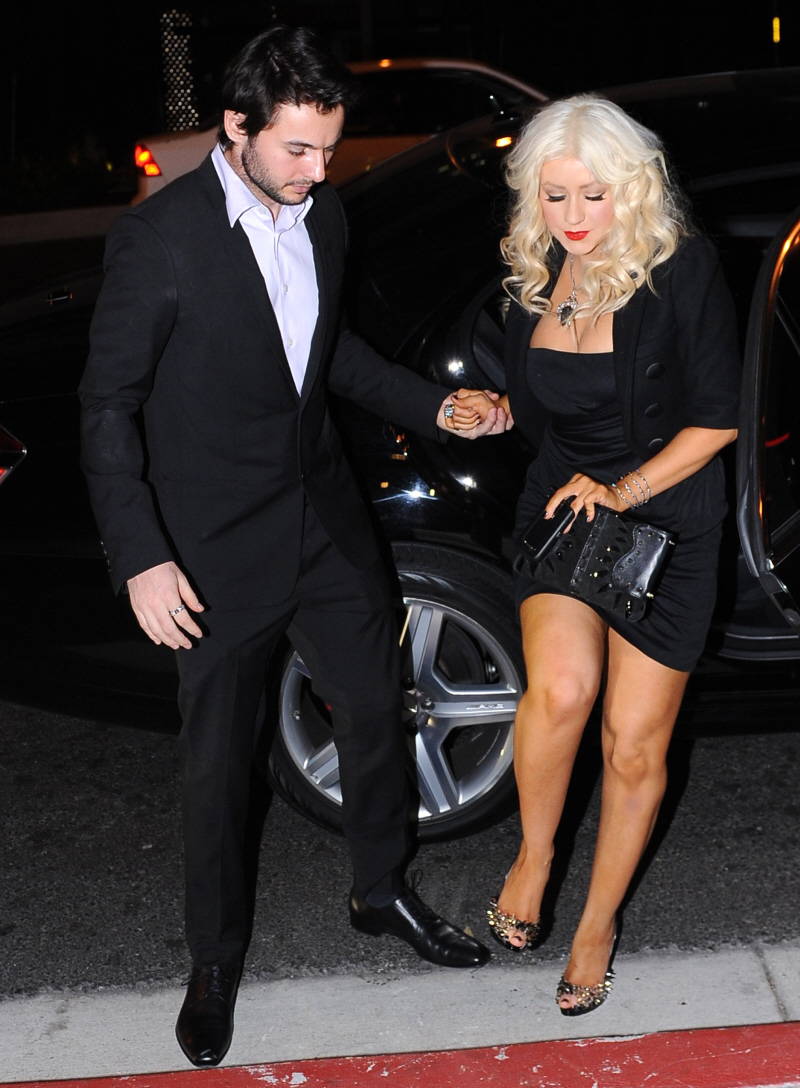 Photos courtesy of WENN.