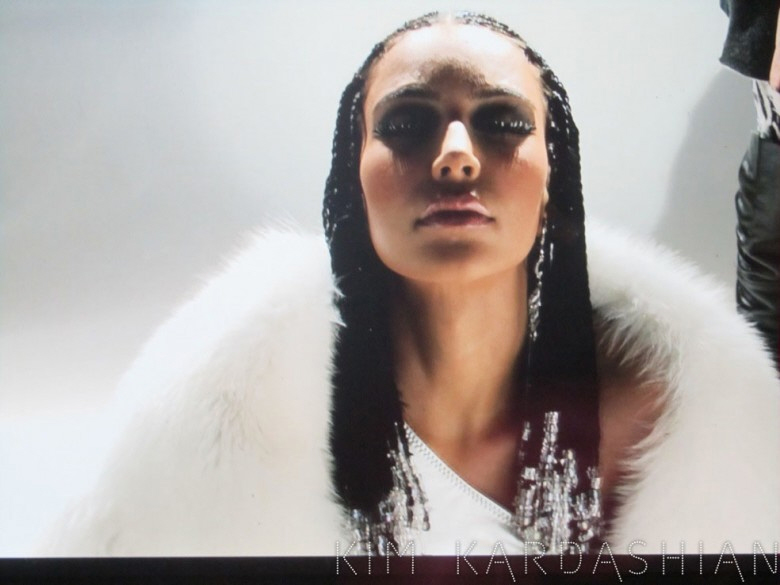 These photos are from Kim Kardashian's music video shoot for her single, "Jam (Turn It Up)". Kim put them on her blog – and the styling is hideous and ridiculous. I'll say it once again – Kim is a pretty girl (or at least she used to be) but she has no idea how to style herself, she had no idea what looks good on her, and she is a terrible model, in general. Anyway, back to the subject at hand – Kim has a music career now. She got together with The Dream (a music producer) and they made beautiful music together. And then they cut this track:
It's a terrible song. And Kim's voice is so auto-tuned it's barely recognizable. But isn't it funny that even with all of the auto-tuning and all of the crap that's used to disguise the fact that Kim has a terrible voice, that Kim still sounds utterly bored and vapid? She's like, "Jam, Jam, whatever, zzzz…"
Kim wrote on her blog, "I can't believe it's finally released! This was definitely something that was out of my comfort zone, but I'm so glad that I met with The Dream and that we worked on this project together. It was really an amazing experience recording in the studio and filming the music video and I can't wait for you all to see the video. You'll be able to buy Jam on iTunes later today! A portion of the proceeds from the sales of the song will be donated to St. Jude Children's Research Hospital." Oh, Jesus. Don't bring the children into it!!
UPDATE: I just added another video/recording of the song – there was an issue with the other video.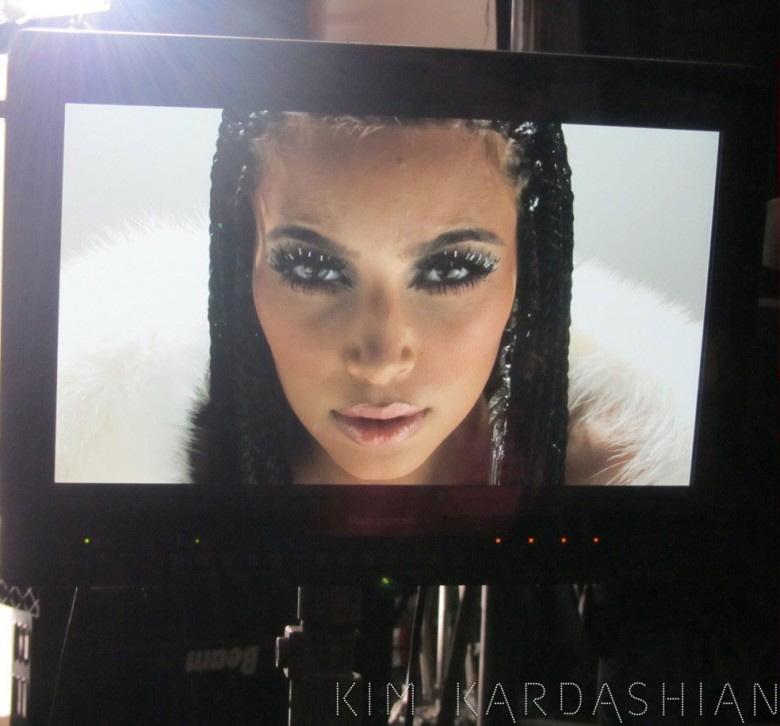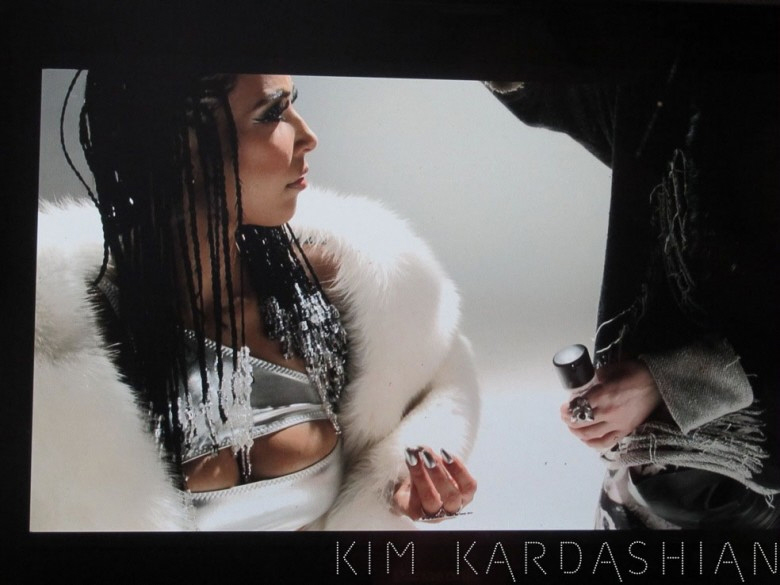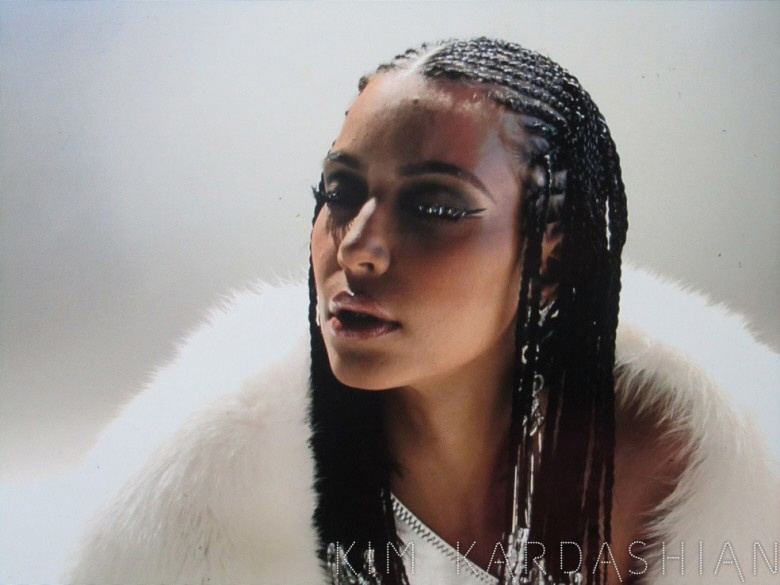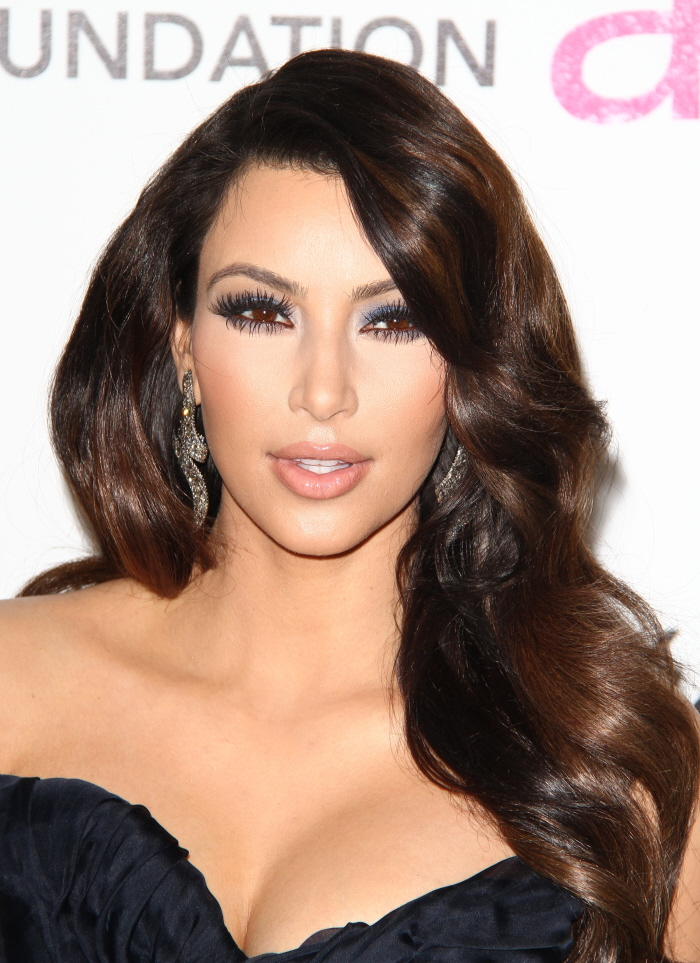 Photos courtesy of Fame, WENN & Kim's Celebuzz site.