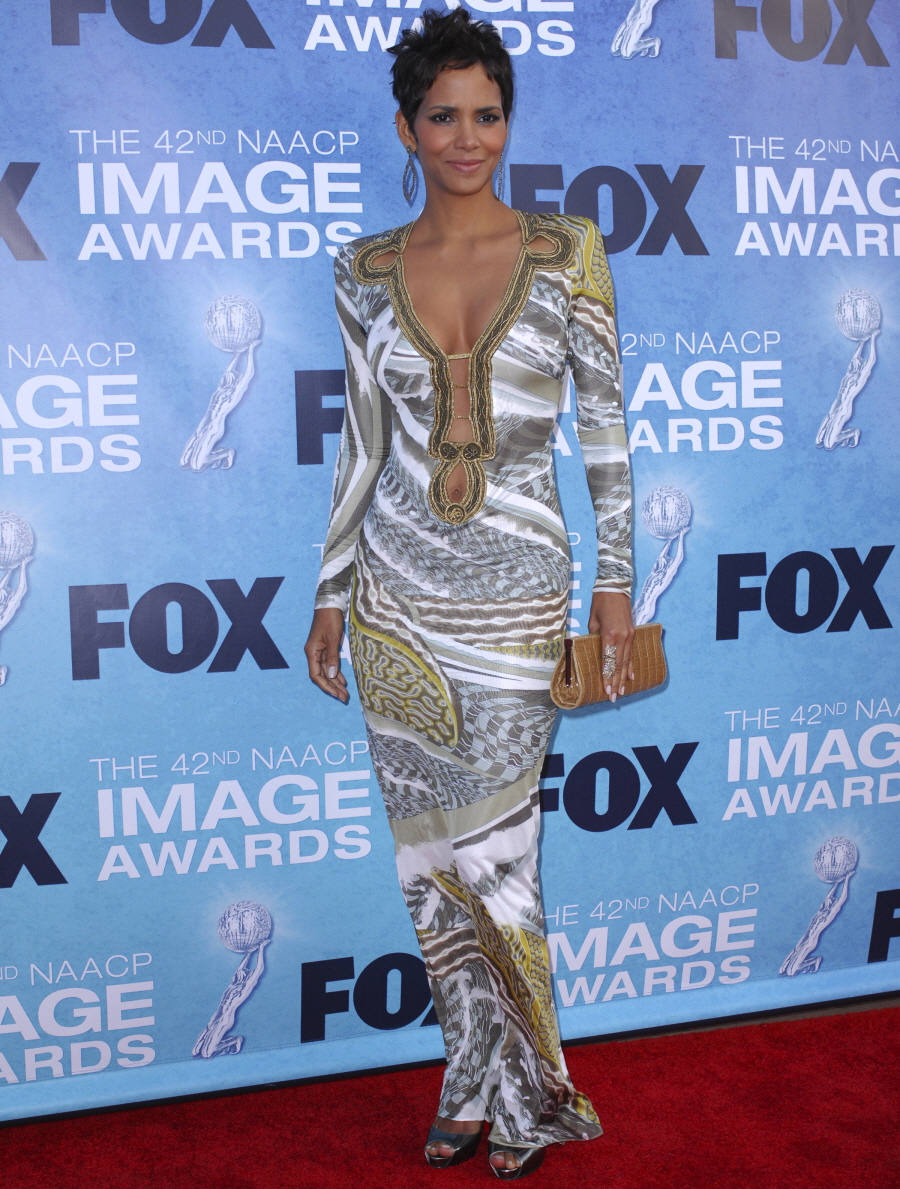 These are some photos of the red carpet for the NAACP Awards, which were Friday night in LA. Halle Berry was one of the biggest names there, which I could have predicted. Ever since Halle and Gabriel split up, Halle has been going to the opening of an envelope. Seriously, she must be saying yes to every event she gets invited to. Anyway, Halle was there and she wore this… odd Pucci gown. I actually love the cut of it – I like that Halle is mostly covered up, and yet there's a lot of boob showing. I love the long sleeves, and I love the slinky feel. But I hate the fabric. Pucci is known for their garish and sometimes enchanting prints, and this print kind of sucks. But Halle's makeup and hair looked pretty good: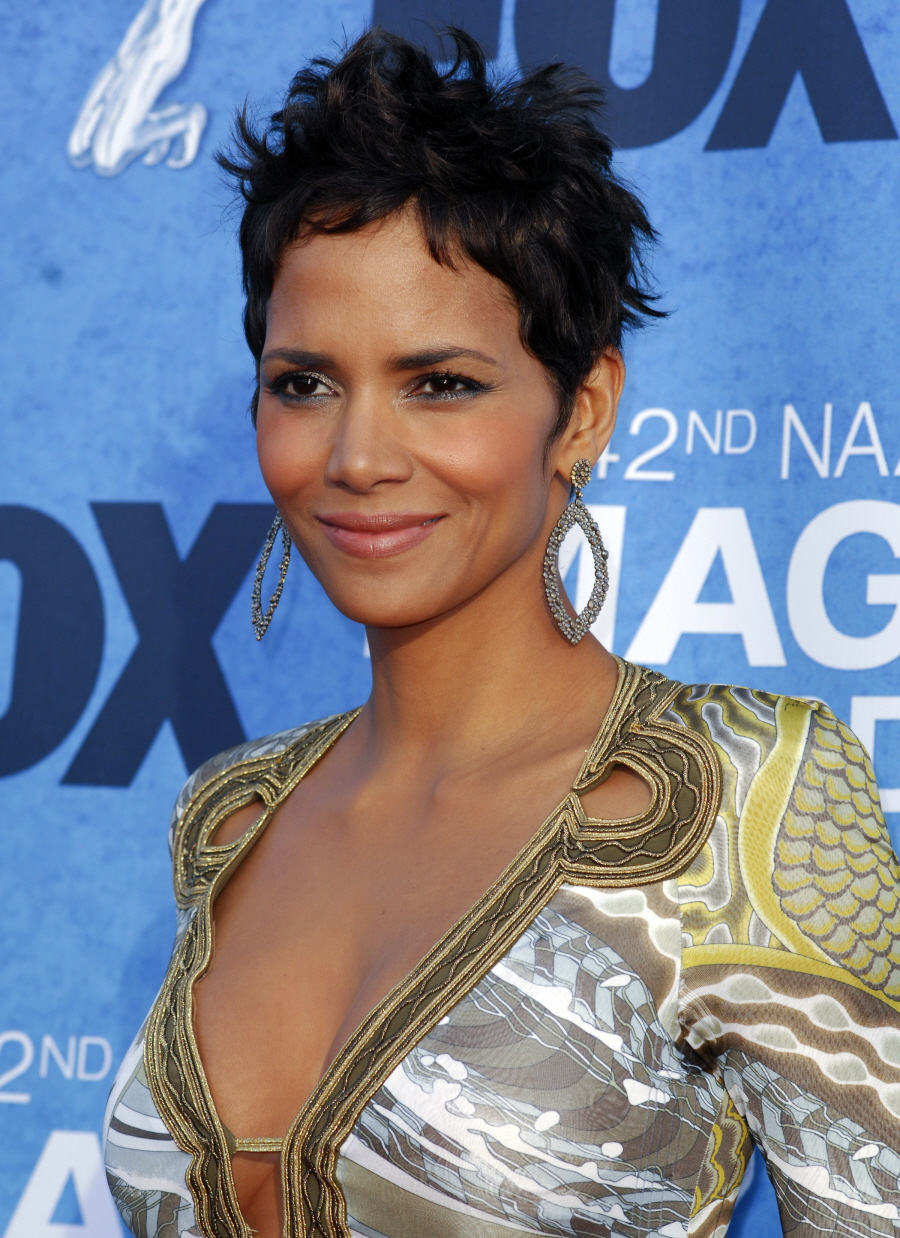 Also there – Sofia Vergara in Dolce & Gabanna black strapless. It's a simple silhouette, but Sofia makes it pop. She looks so pretty.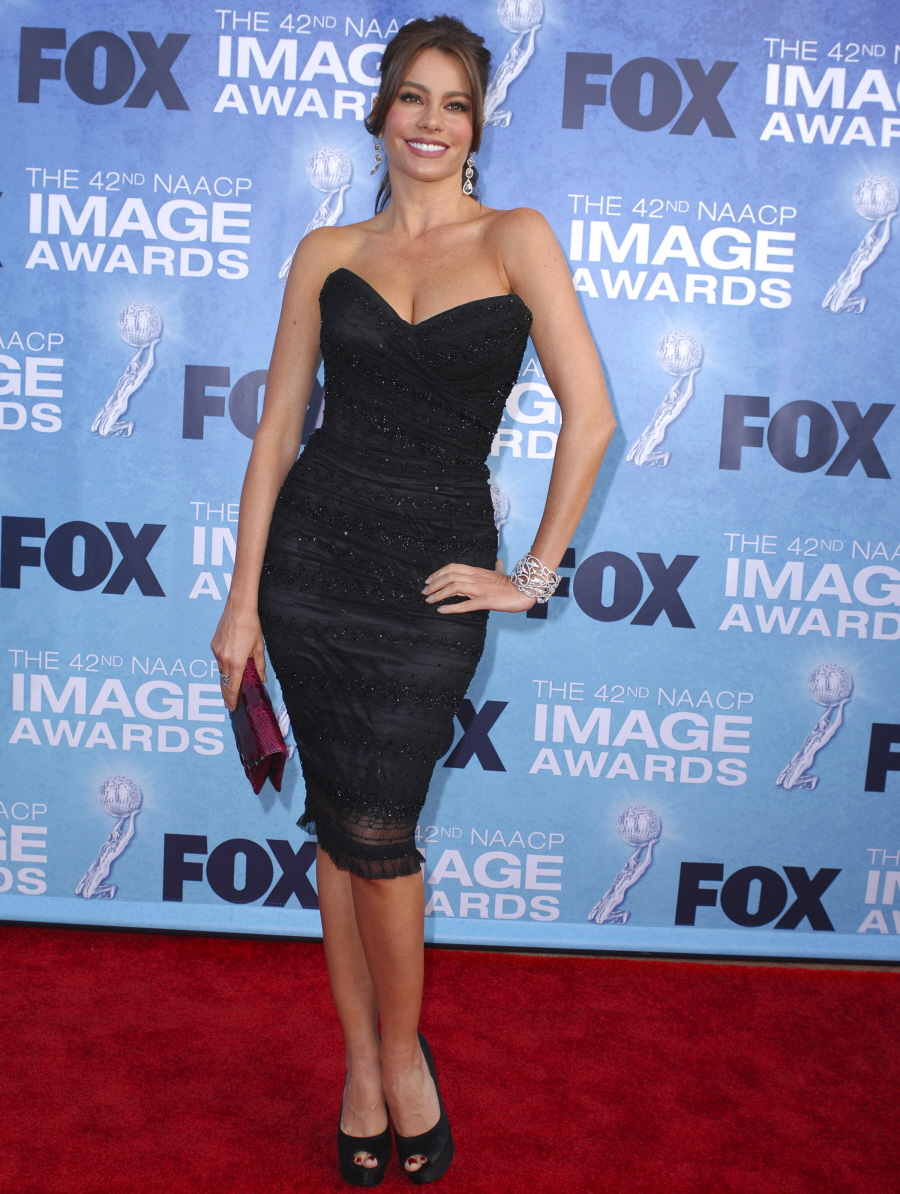 Kerry Washington, and I don't know who did the dress. It looks rather bridal to me, but I can't get over what this girl did to her face. She looks hellishly jacked.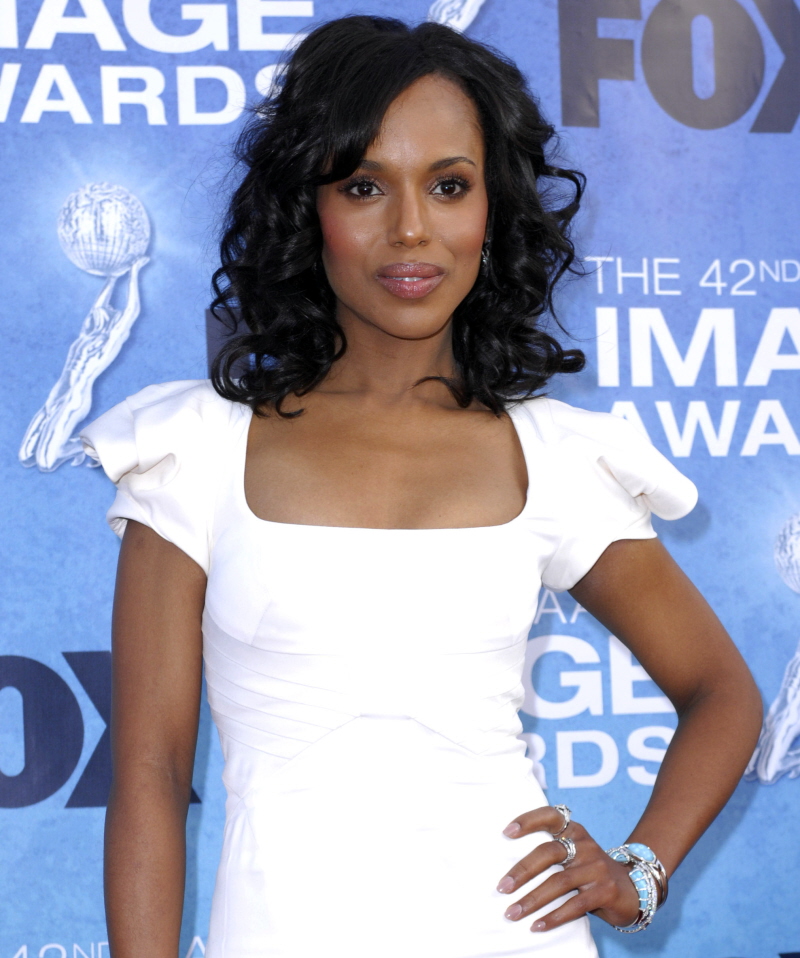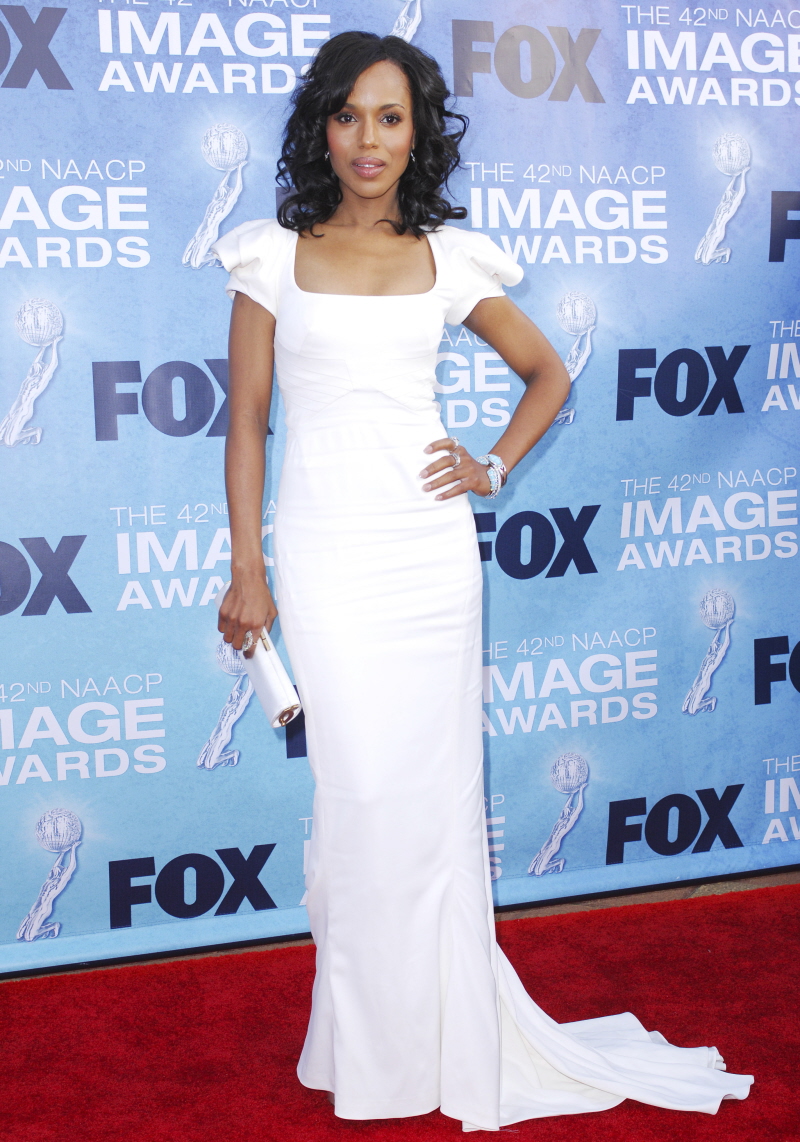 Photos courtesy of Fame.