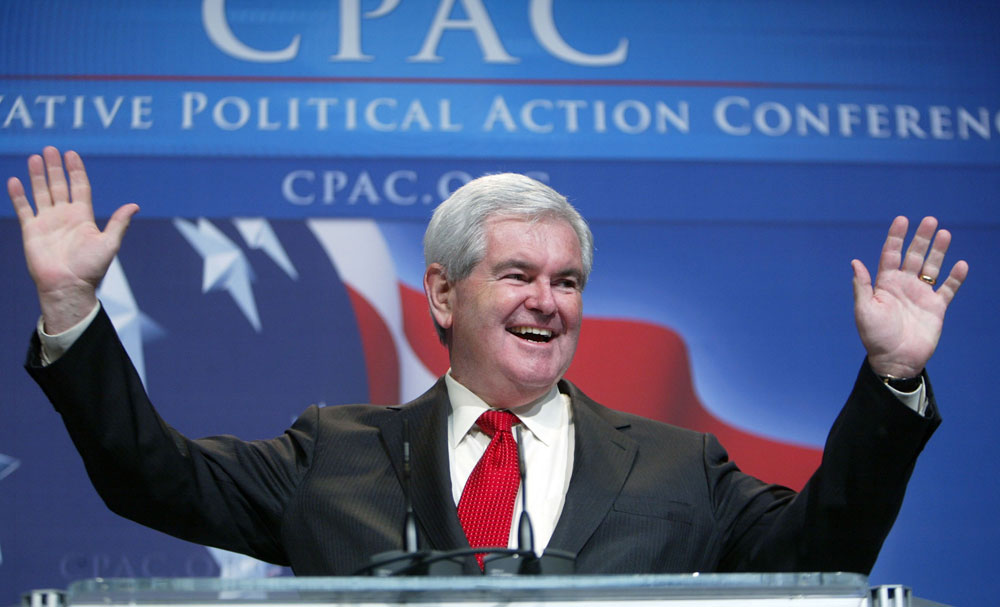 In "bitch, please" news, former speaker of the house Newt Gingrich (R-Georgia) has offered up what has to be the most laughable excuse for infidelity I've ever heard. For background, Gingrich is currently on his third wife. He left his first wife for his second wife after 19 years while the first wife, who had supported him through graduate school and raised his two daughters, was in the hospital suffering from uterine cancer. He supposedly refused to pay child support or alimony payments to his first wife to the point where the local Baptist church had to take up a collection to help support his family. Then Newt's second wife, his first jumpoff, was diagnosed with multiple sclerosis about 18 years after he married her. He left her eight months later.
So now that Gingrich is perhaps considering a run for President, he's giving some far fetched excuse for cheating and leaving wives when they're ill. (And rumor has it that he didn't just cheat with his jumpoffs.) In an interview with the Christian Broadcasting Network, he blamed love of country for his misplaced passion.
"There's no question at times of my life, partially driven by how passionately I felt about this country, that I worked far too hard and things happened in my life that were not appropriate," Gingrich told CBN's David Brody, in an interview taped at the Iowa Faith and Freedom Coalition and posted online Tuesday night.

"And what I can tell you is that when I did things that were wrong, I wasn't trapped in situation ethics, I was doing things that were wrong, and yet, I was doing them," Gingrich said. "I found that I felt compelled to seek God's forgiveness. Not God's understanding, but God's forgiveness. I do believe in a forgiving God. And I think most people, deep down in their hearts hope there's a forgiving God. Somebody once said that when we're young, we seek justice, but as we get older, we seek mercy. There's something to that, I think."
[From Politico via Vanity Fair]
Newt loved the country and worked so hard he accidentally had affairs right when his wives were ill and needed him most. He then couldn't be bothered to support the families he left behind. What a great God-fearing bastion of morality he is. Apparently Bill Clinton and John Edwards loved America too.