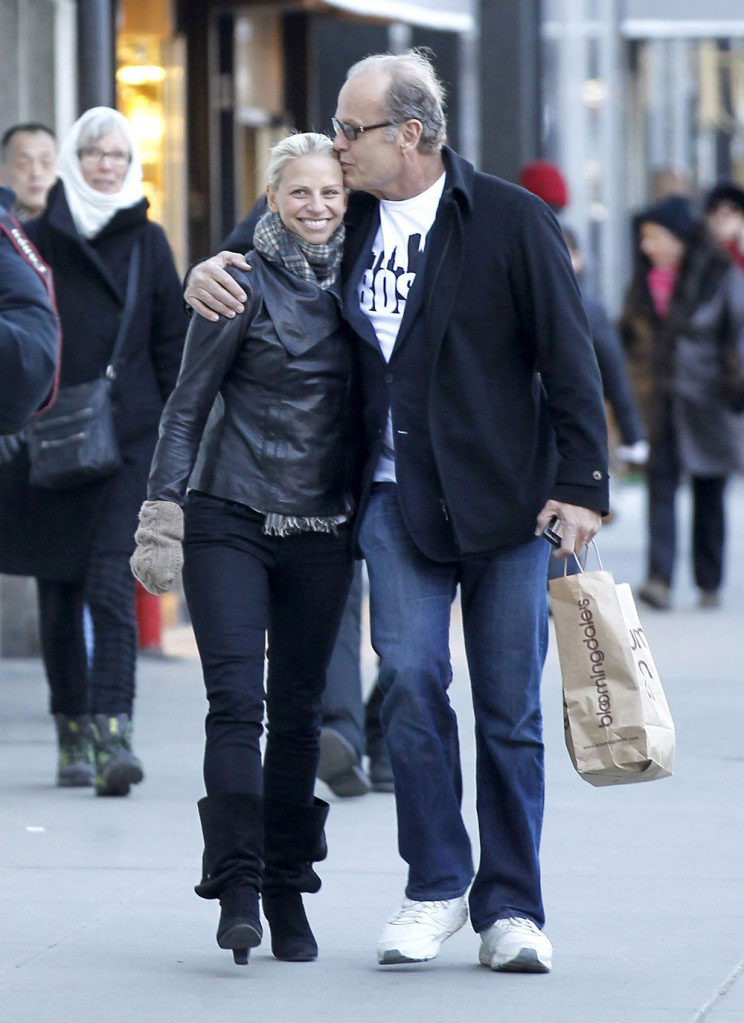 Kelsey Grammer wants to show his new bride, 29 year-old British flight attendant Kayte Walsh, that he's serious about his commitment to her. He married Kayte without a prenup despite the fact that he's going through what will go down as one of the most expensive divorces in celebrity history. Now there's news that he gave Kayte a little present in the form of a million dollars cash in her bank account to do with as she wishes. This story is in In Touch, but I would bet it's true. Kelsey loves to throw money around.
Kelsey, 56, and Kayte, 29, tied the knot on February 25 in New York, and according to a friend, Kelsey, who earned many millions during his years on the top-rated Frasier, deposited $1 million in her bank account as a wedding present. "Kelsey wanted to do something extravagant for Kayte," the friend explains. "He's loaded, so it was a drop in the bucket for him." Another insider says not to be surprised if the couple are also expecting a baby soon, even though he already has three other kids – two with ex-wife Camille. "Kelsey would love nothing more than to have another child."
[From In Touch, print edition, March 21, 2011]
That's pretty generous of Kelsey considering that Kayte probably doesn't have to pay for a damn thing while she's with him. That gold digger really scored with this one. This reminds me that when Ivana Trump was married to Donald and running some of his businesses she had to "get by" charging everything on credit cards since her salary was just a dollar a year. (Ivana received over $25 million in the divorce plus property, spousal support and child support.)
Kayte sadly suffered a miscarriage early in her relationship with Kelsey. I wouldn't be surprised to hear she was pregnant again. Although I have no love for this couple I hope it works out for her. If it does, Kelsey will be welcoming a child that's younger than his own grandchild. His oldest child, daughter Spencer, 27, is pregnant. Spencer just got married February 11 at City Hall in New York City.
Photos are from 3/3/11, credit: Fame Pictures