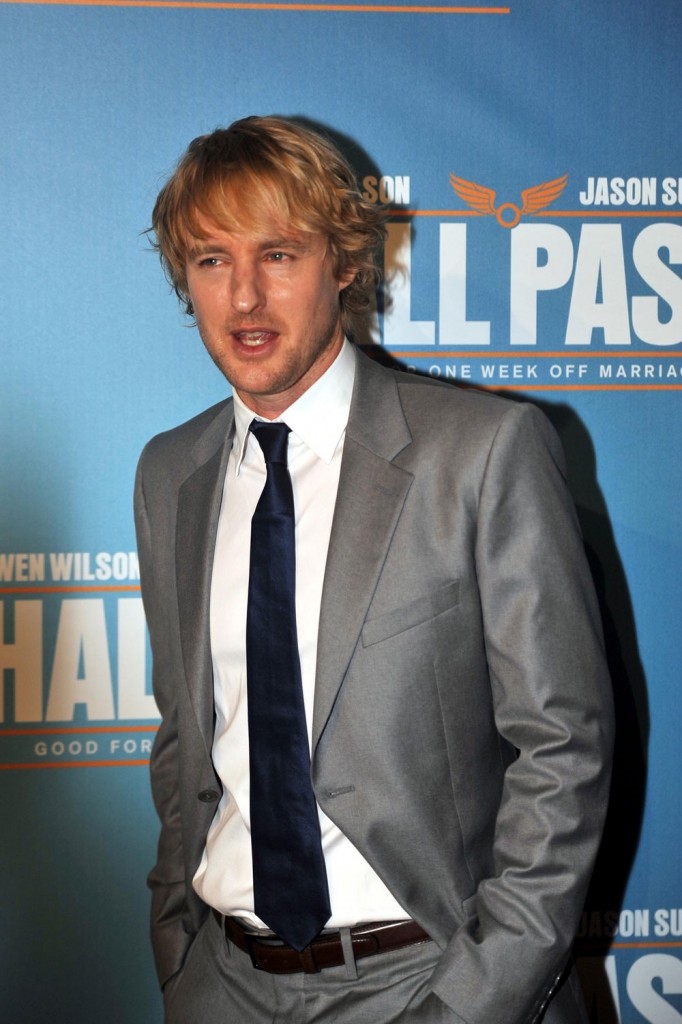 This week's US Weekly has a little blurb about Owen Wilson's recent carousing that makes you wonder if everything is ok at home with his girlfriend and new baby. Owen welcomed son Robert Ford Wilson on January 10, along with his girlfriend, former air marshall Jade Duell, 28. There were stories in the tabloids about Owen's baby potentially not being his, but most people assume that Wilson confirmed paternity once the baby was born.
In an appearance on the Tonight Show less than a month ago, Owen said he wasn't getting much sleep due to his newborn son at home and that he was so tired he scoped out potential spots to take a nap wherever he went. He talked at length about his baby boy and seemed so proud to be a new dad. If this latest report is to be believed, things have changed quite a bit at the Wilson household. US Weekly reports that he was spotted out two nights in a row chatting with hot women at a bar until after midnight.
Just seven weeks after welcoming son Ford with gal pal Jade Duell, 28, Owen Wilson spent the night of March 4 carousing with women at the One Hundred Nights longue in Vancouver's Opus Hotel. The actor, who was drinking, chatted up attractive blondes – and the good times didn't end there.

At midnight, Wilson, 42, and a bunch of ladies piled into a limo. The next night, he did it all over again. "Only this time," a source tells Hot Stuff [US Weekly], "they left at 1 A.M. instead of 12!"
[From US Weekly, print edition, March 28, 2011]
This sounds like Owen was alone, and that he was there just to talk to and pick up women. It's not like it was a friend's birthday or bachelor party or something that would explain why he was there, and he did it two nights in a row. Owen may love being a dad but he definitely seems to miss being single without responsibilities.
I should give him somewhat of a break, though, as he probably needed to be in Vancouver for business and was necessarily away from his wife and kid. Did he need to go out to a bar at night and flirt with a bunch of women too?
Photos are from the Australian premiere of Hall Pass on 2/27/11. Credit: WENN.com