Howard Stern's surprisingly mature attitude toward his marriage, career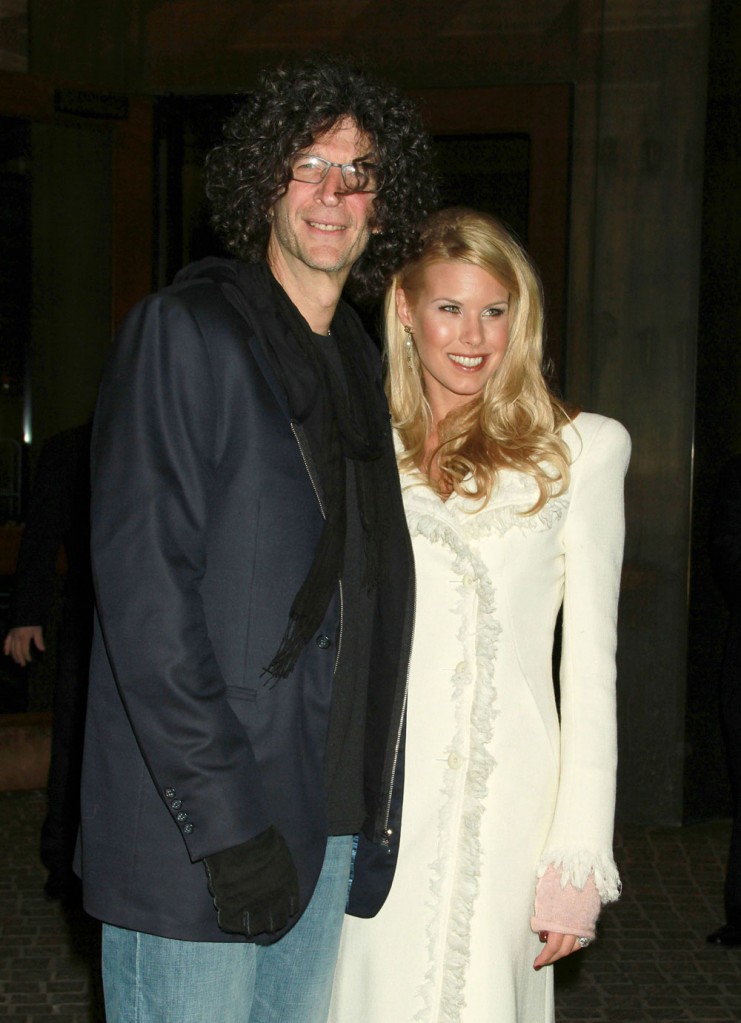 Howard Stern has a new cover story interview with Rolling Stone. Unlike past cover subjects, i.e. Snooki, Justine Beaver, Stern seems to actually rate a cover. Advance details of his interview have him speaking candidly about his divorce and how he used casual sex to ease the pain, eventually realizing that it wasn't fulfilling for him. He also says some very nice things about his second wife, Beth Ostrosky, and his reasoning for marrying her. RollingStone.com has more excerpts, and I was particularly impressed by his meticulous approach to doing to his show and how he tries to read people and pay very close attention the whole time. That's probably how he gets so many people to open up.
How he learned to interview people
"The ability to interview people and read your subject comes from my mother being very demanding of me with one thing: That I should be able to read her mood and know what she wanted. I could look in my mother's eyes and know everything. I was trained to make my mother happy. And I swear to you, when I sit there on the radio, I don't miss a trick because I'll study it. I count how many times you blink. I watch everything."

He worked hard for his success
"Radio was everything. I had to win – at all costs, no holds barred. Not to sound like Charlie Sheen, but losing was not an option. I put in a lot of hours of work on it. I listened to every show back on tape. I sat there and thought everything through. I spent thousands of hours editing tapes, writing commercials, incorporating sound effects. I spent endless days and nights thinking about this and nothing else."

On Charlie Sheen
"I sort of admire Charlie Sheen's ability to say f*ck you to the world. It's a fascinating car wreck because, you know, how many people are in Hollywood dying for a hit television show? I don't know whether to give him a medal or to throw him in a loony bin. He doesn't care, and that's not me. Oh, I care! I care what my parents think, I care what you think, I care too much. In a way, I'm in as weird a place as Charlie Sheen. He doesn't care at all and I care too much. Where's the middle ground?"

Casual sex wasn't for him
"After my divorce, I realized, "Oh, wow, I can go have sex." And I was running around, picking up women. Then all of a sudden, it dawned on me that I really didn't need that much sex. I just wanted somebody with me every minute. I was using women as a surrogate mother. When I tapped into that, it suddenly became very childish behavior. And really, was it so great f'ing every night? They're using me for my fame, I'm using them for their beauty, and the whole f'ing thing seemed empty."

On his divorce
"[Getting a divorce] felt like such a failure. It's so complicated, and it's hard for me even to figure out at this point what went wrong and how things that were so good could go so bad. It's tough. I think I'll spend the rest of my life trying to analyze that."

On marrying his second wife
"Things changed when we got married. Everyone before was like, 'Oh, are you Howard Stern's blond bimbo that hangs out with him?' But suddenly, when we were married, it was like, 'Oh, this is Howard's wife.' And that was important to me. Part of the reason I got married was that I wanted Beth to understand how important she is and also how equal I feel she is to me."

On his current marriage
"In many ways, my marriage now is so easy, but I'm also aware that I could f&@# things up very easily. I could start getting more into my work, and ignoring what's important to Beth. I'm awfully narcissistic, and I have to keep that in check. I can't be like King Tut sitting there and expect to be taken care of, because so many times we can turn our wives into mothers."
[From Rolling Stone via US Weekly]
I saw Private Parts and it really portrayed the love story between Howard and his first wife, so I guess I shouldn't be surprised at how much of a monogamist he is. I was pretty fascinated by this interview, particularly with the way Howard described his career and being such a perfectionist about it. He's an incredibly interesting guy, and he's not just the shock jock that people who don't listen to his show might assume he is. The guy definitely earned his success, whether you agree with the way he went about it or not.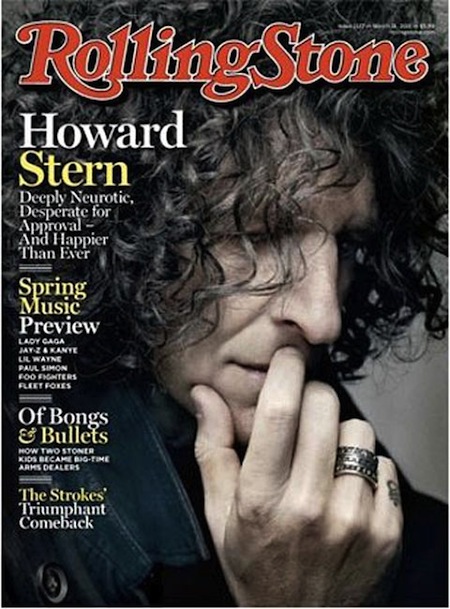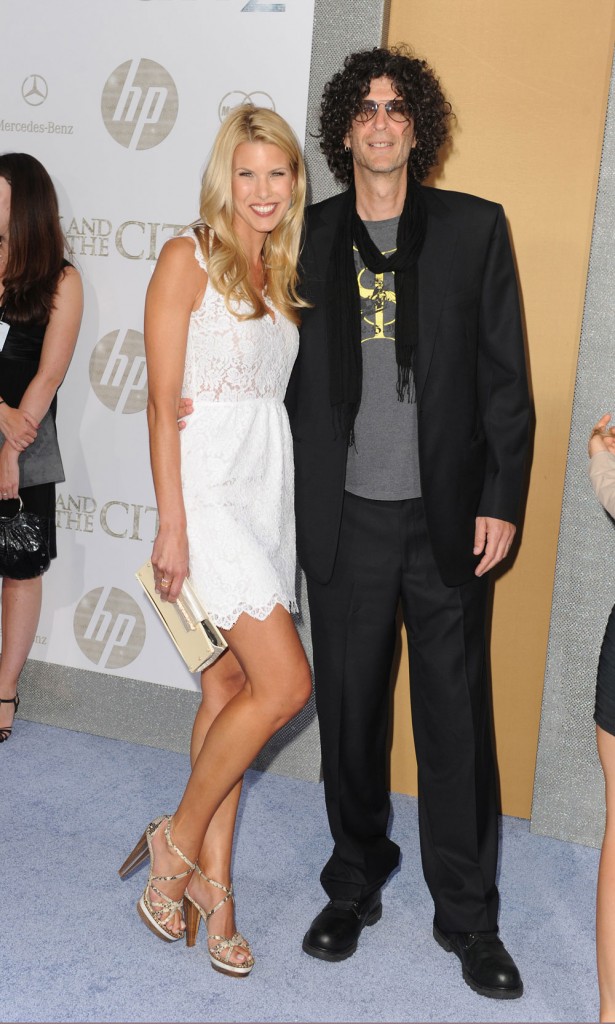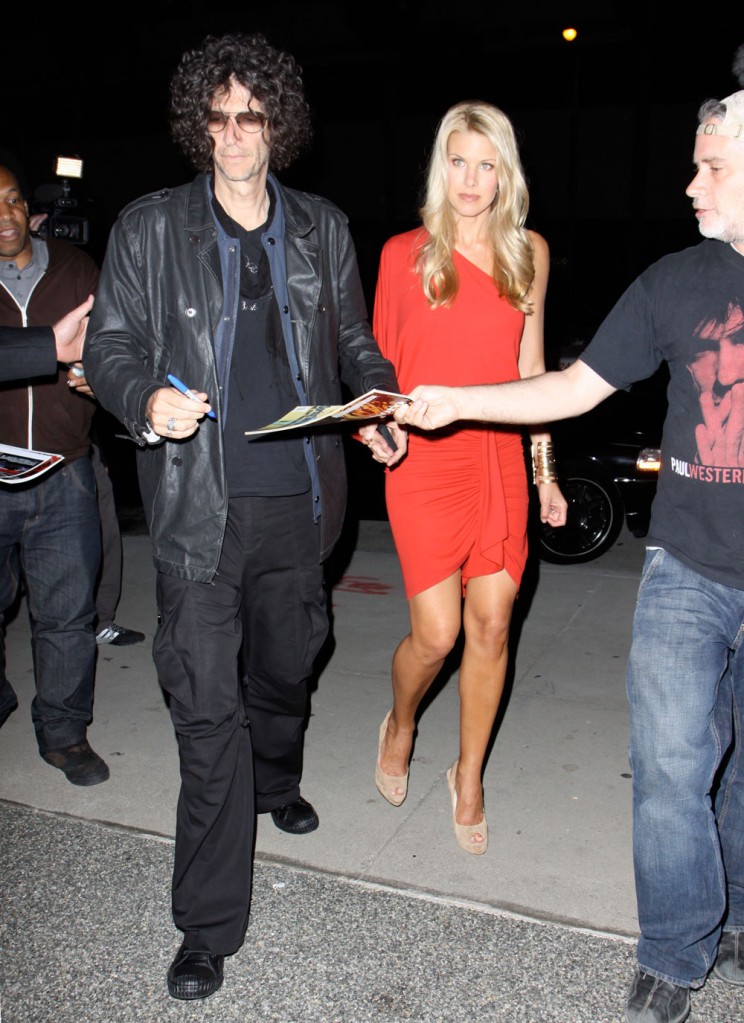 Howard Stern and his wife Beth Ostrosky are shown on 1/20/11 (header, Credit: WENN.com) and on 5/24/10 and 5/19/10 (credit: Fame). Rolling Stone cover via CoverAwards
Written by Celebitchy

Posted in Howard Stern

- Harry Styles & Kimberly Stewart going strong [Lainey]
- Demi Moore's new man is gross [D-Listed]
- Fug or fab: Emma Stone [Go Fug Yourself]
- Arrest warrant issued for Jenelle Evans [Reality Tea]
- Only God Forgives review [Pajiba]
- Hugh Jackman, scooter master [Buzzfeed]
- Who does Drew Barrymore call her sister? [Evil Beet]
- Cannes couples past and present [Popsugar]
- Arrested Development supercut [CDAN]
- Lea Michele's see through skirt [Celebslam]
- Cheating wife's lover escapes out of window [Movin925]
- Joe Francis is crazy [Starcasm]
40 Responses to "Howard Stern's surprisingly mature attitude toward his marriage, career"