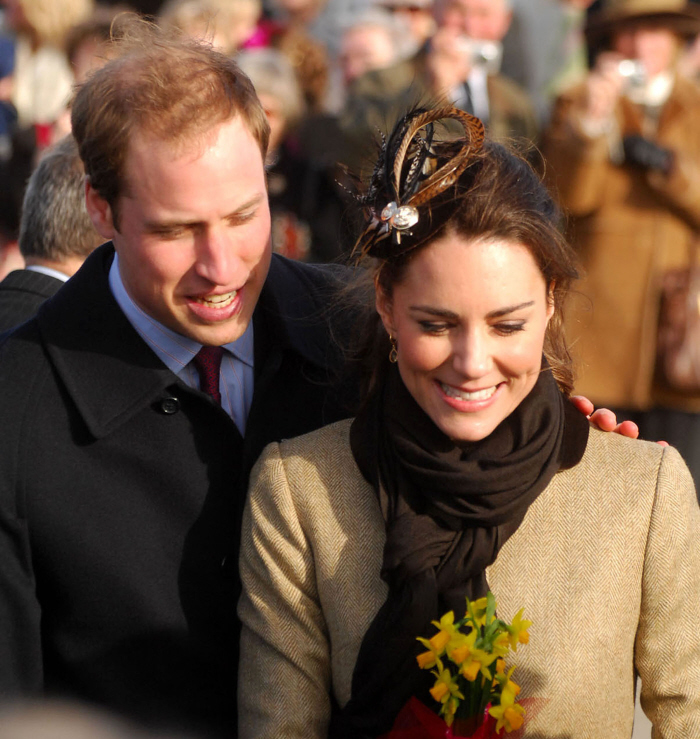 I promised you more Waity stories, and I'm delivering! Earlier this morning, we heard Mohamed al-Fayed's crazy rant about how the Nazis are plotting against Kate Middleton. Now we have the additional random gossip stories. First, I'd like to thank the American tabloids for being so interested in the royal wedding. I think many Americans enjoy stories about Waity and Will, and we deserve American versions of the British gossip.
Okay, now on to the stories: The Enquirer's Mike Walker has two hilarious stories about Kate and Will this week. The first one is all about Camilla Parker-Bowles "plotting" against Kate in the most random way – apparently, Camilla was the one to approve a rather disastrous-looking Royal Mint coin (below) in which Kate Middleton looked kind of drag queen-y. Kate complained to a friend: "They even etched wrinkles on the side of my mouth! Why must they always make me look bad?" Walker's source says: "Kate was so upset. She said, 'They go out of their way to picture William in the best possible light – not a wrinkly in sight and LOTS of hair on his head. But me? They give me hideous wrinkles!'" BUT – Williams told Kate, "The Queen doesn't like complainers, and she's the one who approved the coin."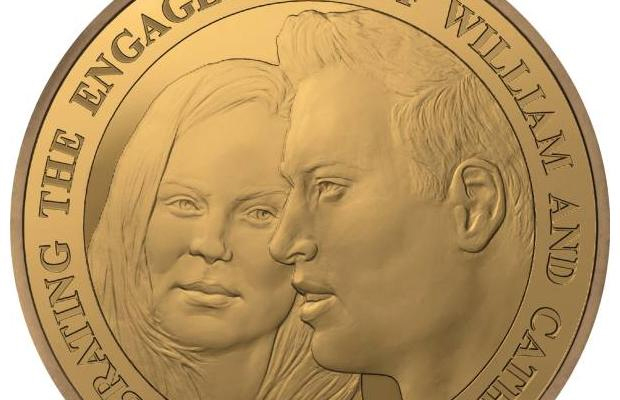 Speaking of William's hair problem, Mike Walker also claims that William has taken to wearing a "bizarre headgear ringed with LED lights" that he "mail ordered after a friend hyped the contraption – a laser-hair rejuvenation helmet that zaps scalp follicles with LED light therapy." William wants hair on his wedding day, you see. Poor guy. Just shave it, Will!
Now, Star Magazine also has a kind of boring report about the Palace being a "a hotbed of old-school fuddy-duddies who are convinced William should be marrying an aristocrat. The knives are out for Kate even though the greatest day of her life is just weeks away!" Also – there's a chance Prince Andrew might not come to the wedding, because of his recent scandal involving taking money from a convicted pedophile: "Andrew has been told his presence would just ruin the chance to relaunch the monarchy as a real force for good in the world's eyes."
Oh! And Camilla and Kate's mom Carole both wanted to wear canary yellow to the wedding! Camilla heard about Carole's yellow dress, though, and changed her dress to a pink one. And Camilla, Kate and Carole are all fighting over Kate's alleged McQueen gown too – Camilla hates it, apparently, but some say she just doesn't want "to be seen agreeing with Kate." AND! The Palace really, really does not want William and Kate to have a trashy, common, peasanty kiss at the altar. Says one official type, "A gentle peck on the cheek is sufficient." Tut-tut, Lady Crumpets.
Last story – yesterday, one of Kate's most famous ensembles sold at auction for $125,871. The ensemble (seen below) was the lingerie Kate wore in 2002 at a charity runway show attended by Prince William. According to Us Weekly, "William reportedly paid about $317 for his seat at the show. It's widely believed that it was the first time that the heir to the British throne noticed his pretty classmate in a romantic light. They began dating soon thereafter." Such is the lore.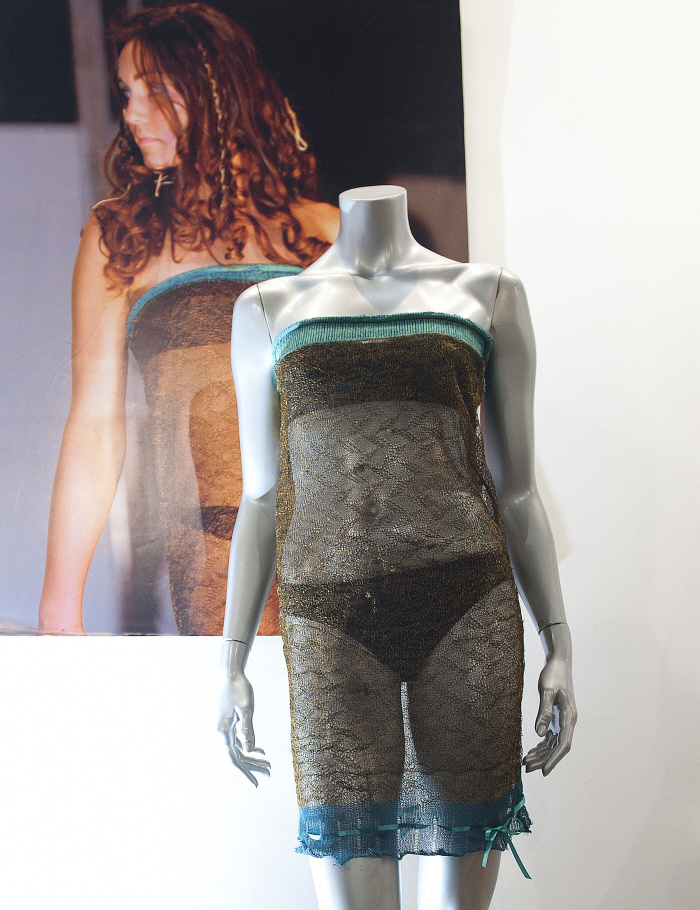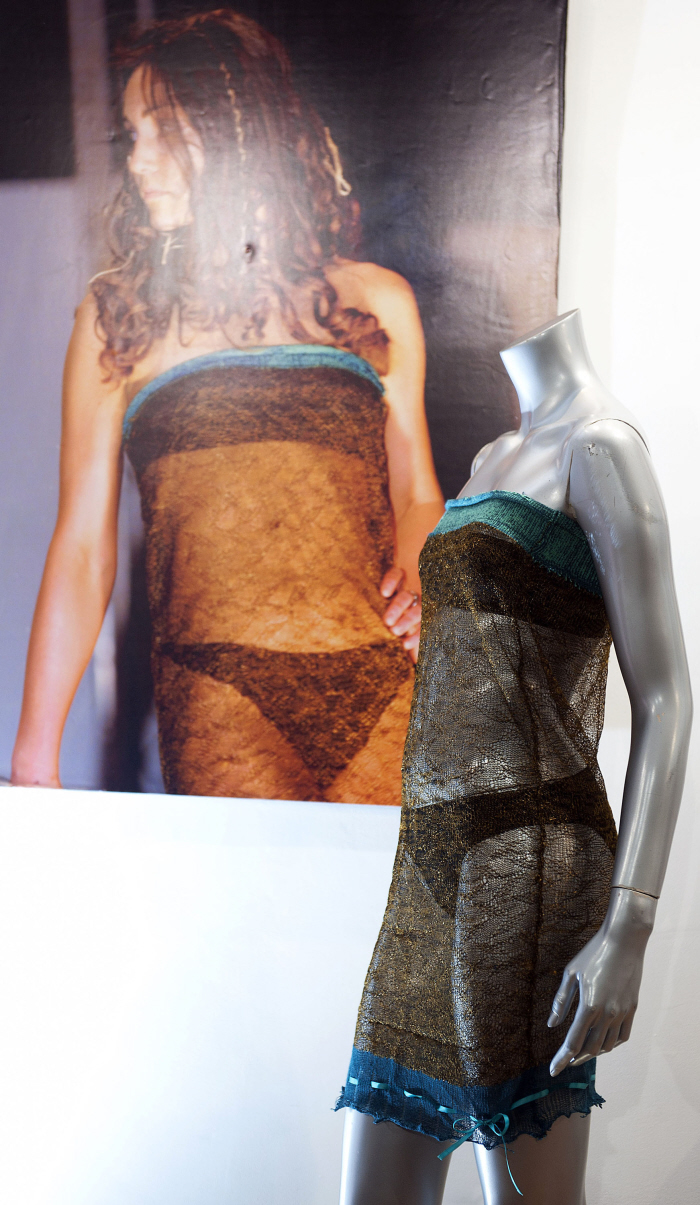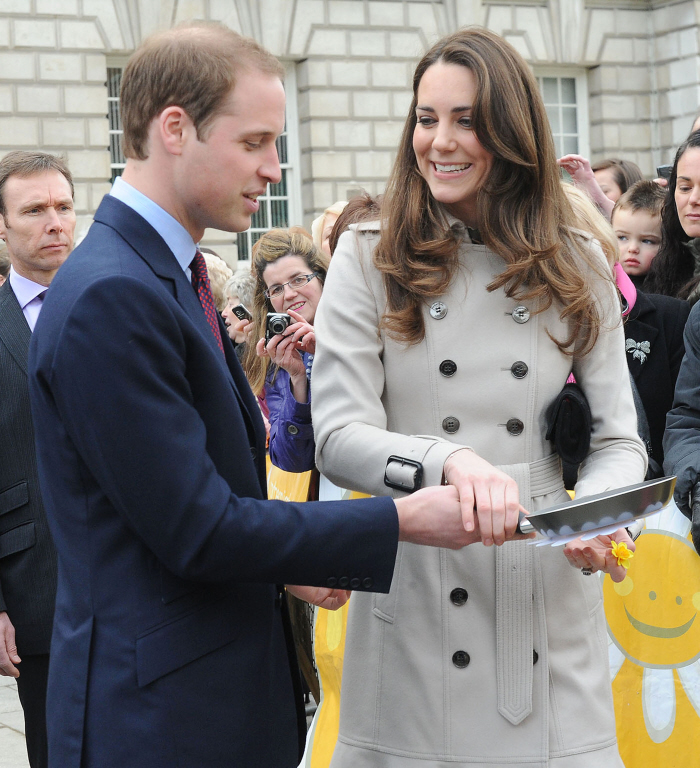 Photos courtesy of WENN.