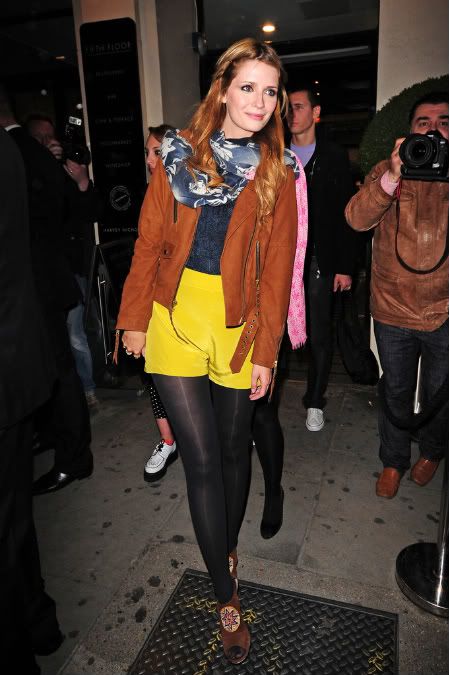 Mischa Barton has got to be one of the trashiest celebrities out there. She's like the rich man's Tara Reid. Actually… that's probably a bit kind. But Barton is not considered a person with style; she's considered a person with nipples. And drunkenness. And someone who's generally incapable of controlling her behavior. So she's really not in a position to criticize anyone else's style – and certainly not to hold her own up in such high esteem. But that never stopped a celeb did it?
IN what has to be one of the most baffling celebrity feuds, MISCHA BARTON has slammed VICTORIA BECKHAM'S dress sense.

Yes, that's the same Mischa Barton who is usually pictured in disgusting get-ups falling out of clubs and her tops.

And the same Victoria Beckham who is lauded as a global fashion icon.

But Mischa told The Sun: "Posh doesn't strike me as particularly stylish.

"I don't think she's a good example of British style at all."

The former OC star added: "I don't dress for anybody else, and I think the reason people like my style is that I do my own thing."

You can say that again, love.
[From The Sun]
Blech. Obviously Posh can go a little overboard sometimes, but I think she just uses clothing to express her creativity. That means you're going to have some hits and misses. She's certainly not a virtual photo book of "Don'ts" like Mischa Barton. How deluded can one person be? It'd be one thing if Mischa just said she didn't care for Posh's style. But to then hold herself up as someone who's got something good looking and unique going on is utterly ridiculous.
And if there ever were a dividing line, it's this: I know exactly what Mischa Barton's nipples look like. I only have a vague idea about Posh's.
Here's are a few of Mischa's legendary style choices over the last six months. Images thanks to WENN, Bauer-Griffin, Fame, and PR Photos.