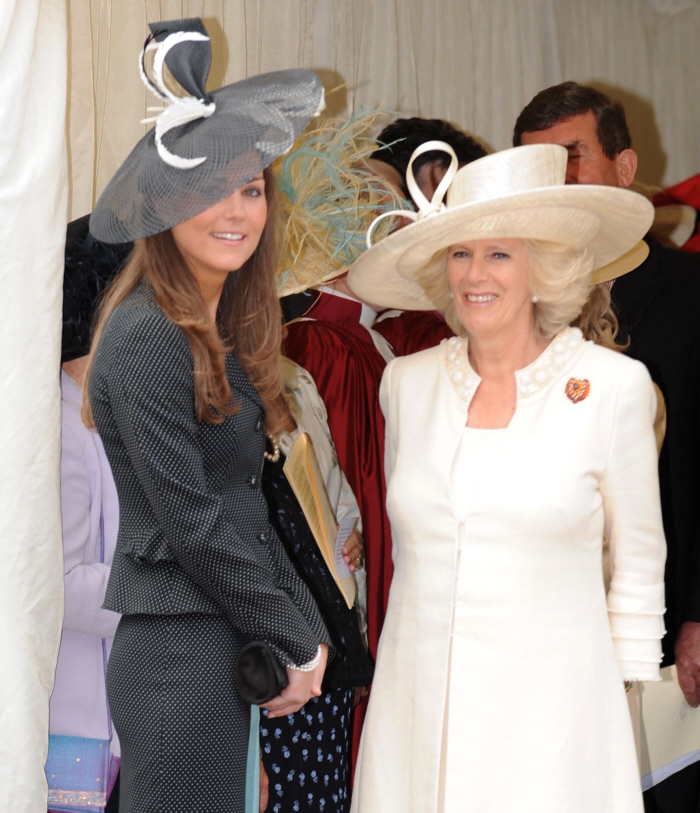 In an ideal world, Kate Middleton and Camilla Parker-Bowles (otherwise known as HRH The Duchess of Cornwall) would realize how much they had in common and simply get along. However, the tabloids love controversies, so there have been endless stories about Camilla and Kate fighting, Camilla being judgy about the wedding dress, Camilla pulling rank, and Kate whining about Camilla to William. Probably none of it is true. And now Camilla is making an effort to talk up Our Little Waity! Aw…
She has taken Kate Middleton to lunch and accompanied the bride-to-be to the ballet. Now, Camilla, the Duchess of Cornwall, has given Kate a very public thumbs-up.

"Kate's a lovely girl," Camilla, 63, said Wednesday during a visit to Covent Garden Academy of Flowers in London. Of Middleton's joining the family, Camilla said, "We're very lucky. I'm very much looking forward to the wedding."

She also spoke about the role her granddaughter, Eliza Lopes, 3, will play come wedding day April 29 – as a bridesmaid.

"She's only 3, and it will be quite nerve-wracking for a little one. But she will enjoy it," said Camilla – who also made it apparent that her mind is on the upcoming big event.

While making a table decoration with some of the flowers, she also quipped to the students. "If I could do a few more of these, we could save money on the wedding."
[From People]
Oh, nice little aside about the flowers. Maybe that story about Camilla trying to get Waity to cheap out on the wedding is true.
Another thing – it just occurred to me that Camilla is reinforcing Kate's current "commoner" status by using the name "Kate". All of the official releases from the Buckingham Palace and St. James Palace use "Catherine". Camilla is going rogue (and perhaps being bitchy) by using the commoner address of "Kate".
But seriously, why aren't the tabloids comparing Kate to Camilla instead of Diana? Kate has way more in common with Camilla. Kate is slightly older than William – just like Camilla is with Charles. Camilla waited and waited and doted on Charles, just like Kate did with William. Both Kate and Camilla wore the "royal girlfriend/mistress" tag for years and years before getting the ring. And both William and Charles chose women that they hoped would not overshadow them. Basically, Camilla and Kate should get along really well.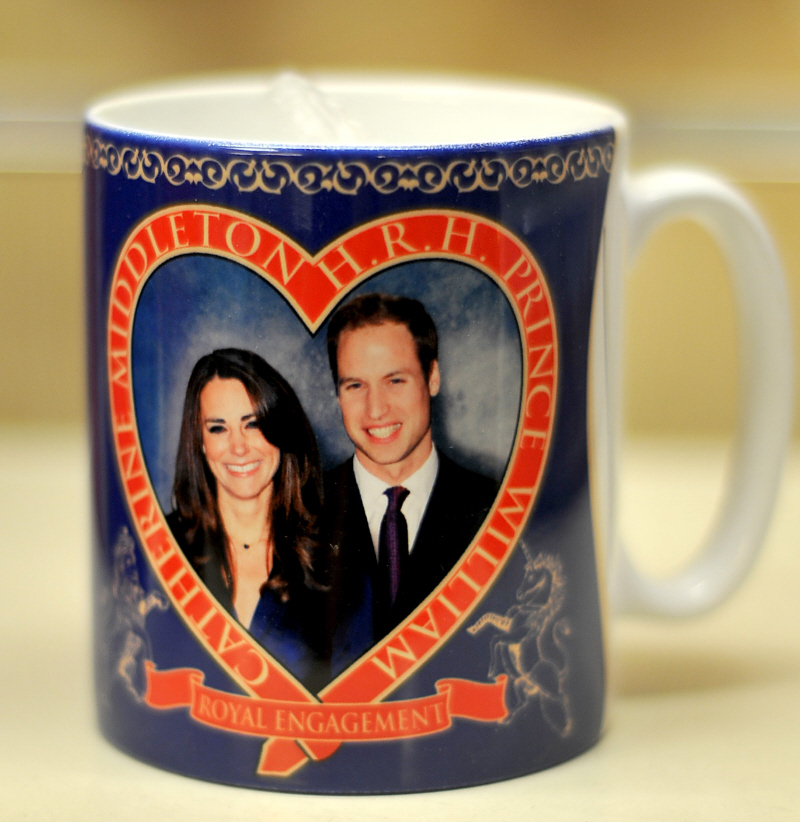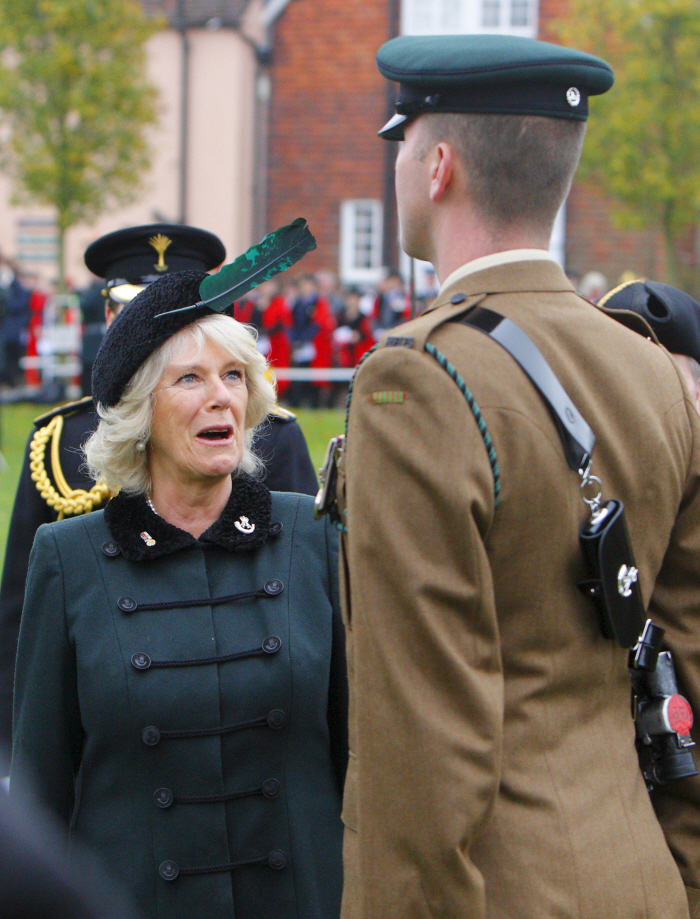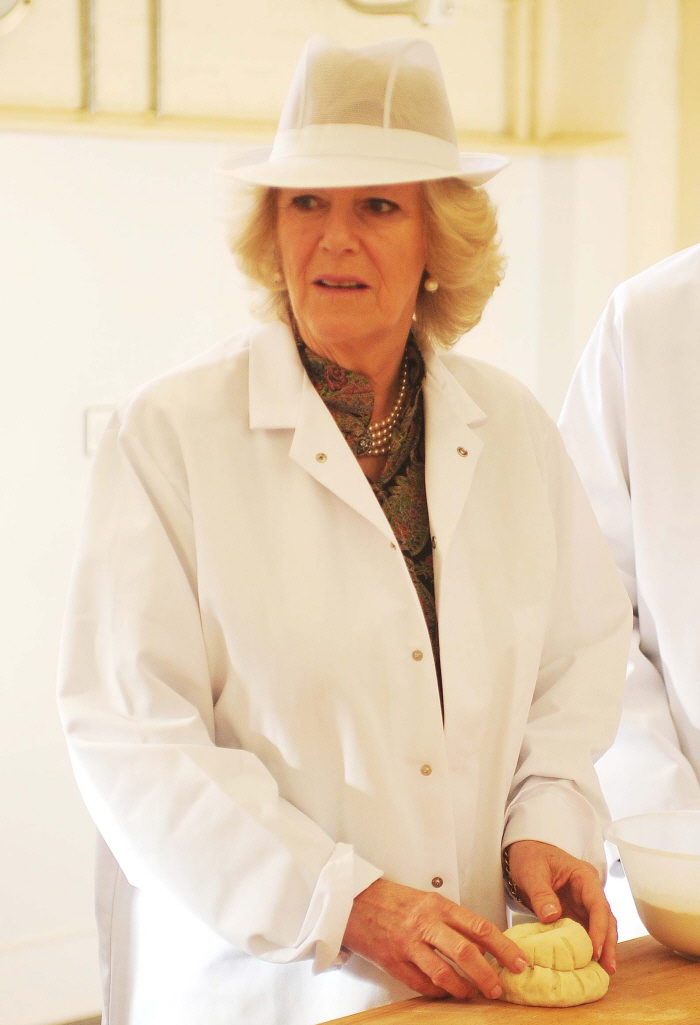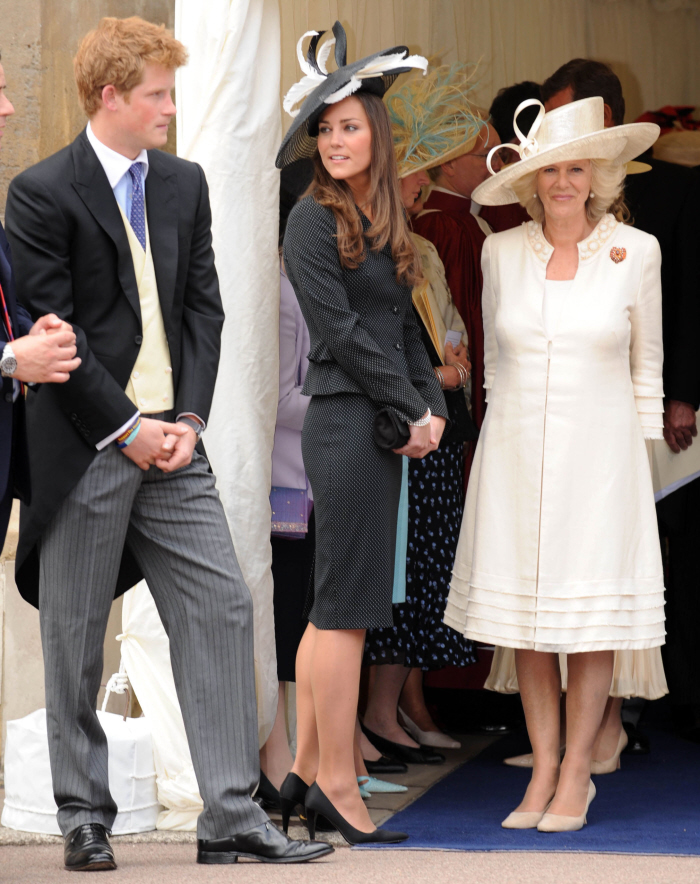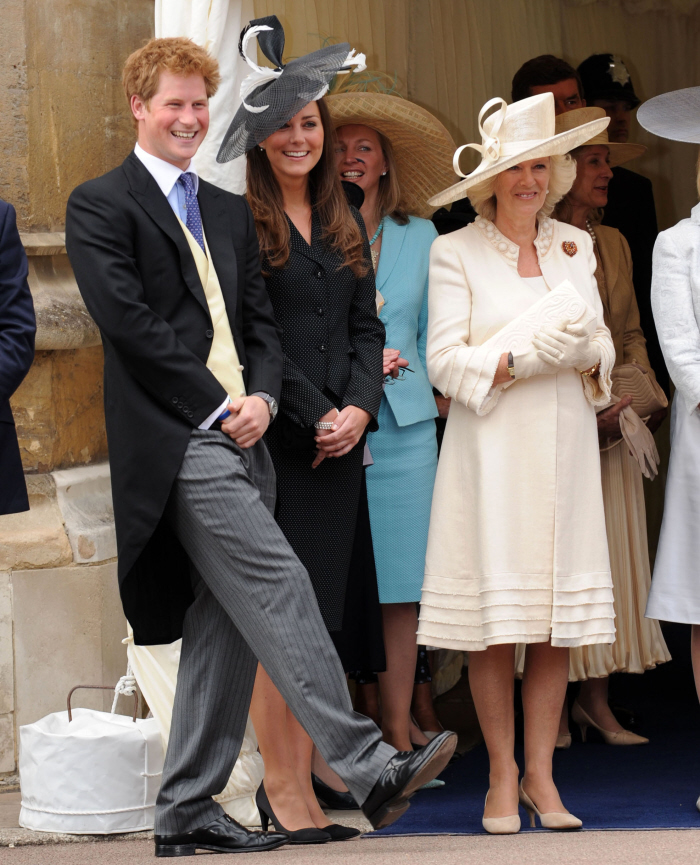 Photos courtesy of WENN.