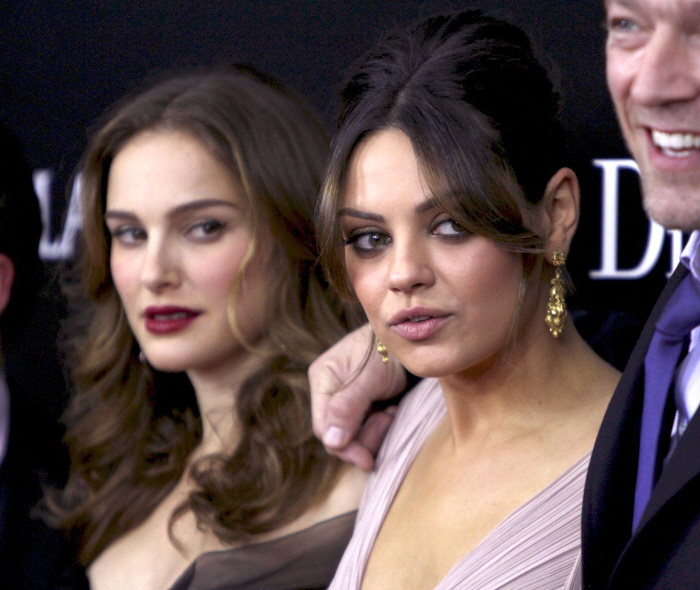 Yesterday, I was somewhat placated by Darren Aronofsky's OCD-level details on what Natalie Portman had danced and how many times the body double was used. According to Aronofsky's calculations, Natalie had danced 80% of her dancing scenes, with Sarah Lane and a second dance-double filling in the extra, more complicated dance scenes. Just for a refresher on the on-going controversy, here's the time-line:
*In December, Sarah Lane tells Dance Magazine that the studio didn't want her to do interviews, to create the impression that Natalie Portman is some kind of ballet prodigy. Lane also claims that she does much of Natalie's dancing in the film, but doesn't get specific with numbers.
* Then, in March Benjamin Millepied tells LAT that Natalie did most of her own dancing, putting the figure at 85%. He also seems to be kind of bitchy about Sarah Lane, and Natalie's skills. The controversy explodes, and many criticize Portman, and the studio, for waging an Oscar campaign on false pretenses.
* Days later, Lane comes up with her own figure, claiming Natalie did 5% of her own dancing. Lane criticizes Portman's performance even further.
*The studio releases a weak statement defending Natalie. Darren Aronofsky follows a day later with specific numbers.
That should have been the end. Especially since the Black Swan DVD comes out today and all of this is starting to seem like the most epic promotional campaign ever. But today Natalie's costar Mila Kunis released her statement to Entertainment Weekly:
Black Swan co-star Mila Kunis is speaking out in support of her friend and cast mate Natalie Portman amid accusations that the bulk of the dancing in Portman's Oscar-winning role was actually performed by her dancing double, American Ballet Theatre soloist Sarah Lane.

"Natalie danced her a– off," says Kunis. "I think it's unfortunate that this is coming out and taking attention away from [the praise] Natalie deserved and got."

Kunis also says Portman has been honest about how much of the demanding footwork she was — and wasn't — able to do.

"She'll tell you [that], no, she was not on pointe when she did a fouetté [turn]. No one's going to deny that. But she did do every ounce of every one of her dances," she says. "[Lane] wasn't used for everything. It was more like a safety net. If Nat wasn't able to do something, you'd have a safety net. The same thing that I had — I had a double as a safety net. We all did. No one ever denied it."
[From Entertainment Weekly]
Sure. I'm kind of over this controversy at this point. Mila's point about Natalie admitting that she didn't do all of the dancing herself is interesting, though. Yesterday, I was looking through our Natalie Portman archives, trying to find an interview where she either claimed she did all of her own dancing, OR where she talked about her dance doubles. I couldn't find either, which makes me think that Natalie's Oscar campaign was less about "I did all of this dancing myself, yo" and more about the sin of omission.
Oh, and why hasn't Natalie spoken up in her own defense? Why must the peasants all come out and defend Dame Portman's honor?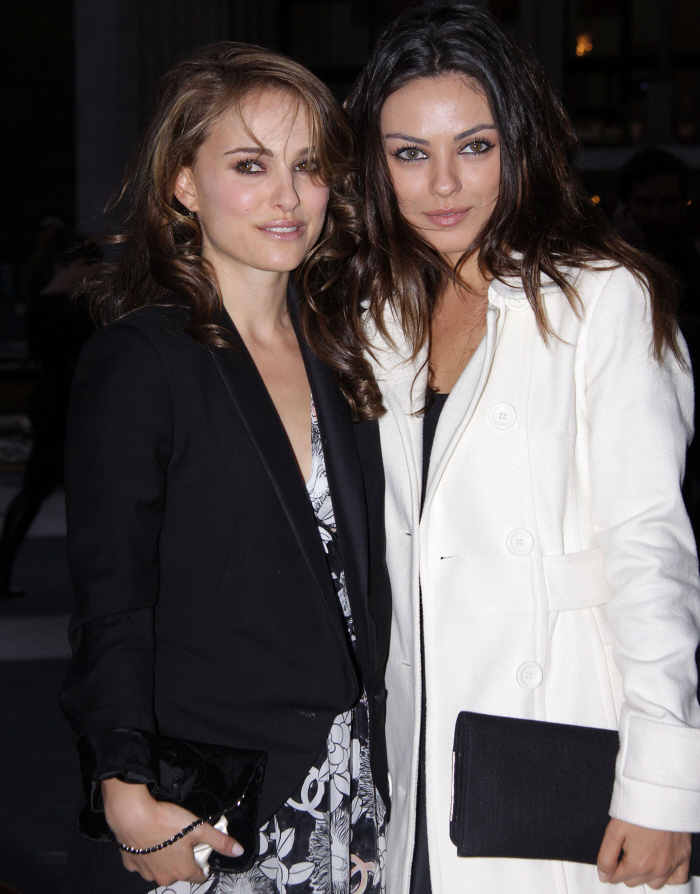 Photos courtesy of WENN.