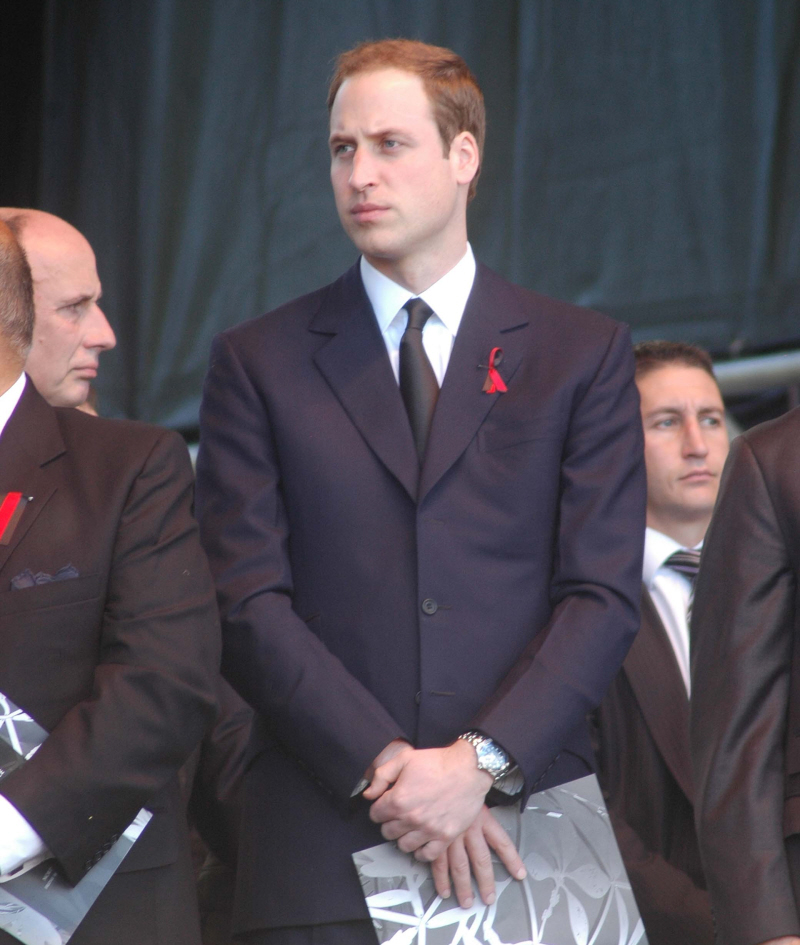 So I read this report from People Magazine, and my immediate reaction was "Prince William is a balding ball of sketch." I emailed it to CB and she thinks it's weird too, and she pays way more attention to stuff like this. According to People Magazine (quoting palace sources), Prince William isn't going to wear a wedding ring. Like, he doesn't want people to know that he's married? I get that some men don't like jewelry of any kind, and some men simply are bothered by ring-wearing, but isn't it the kind of thing where most of those men simply eat it and wear the ring?
For her, a band of royal gold. For him … a bare ring finger! Prince William is going to eschew the modern-day tradition of men wearing wedding bands.

A spokeswoman at the palace tells PEOPLE, "There is only going to be one ring, in accordance with the couple's wishes."

Not to worry, royal watchers: Kate Middleton will have a wedding band, and it will be made from Welsh gold.

A tiny amount of gold mined from the Welsh mountains (not far from where the couple will start their married life on Anglesey,) has been kept in the royal vaults since it was originally presented to William's grandmother, Queen Elizabeth.

The Queen has "given a piece of the gold that has been in the family for many years to Prince William as a gift," a palace source says.

An expert craftsman, unnamed by the palace but likely to be the Crown Jeweler Harry Collins, has been tasked with fashioning the nugget into a piece for Kate.
[From People]
So after nine long WAITY years, our little Waity finally gets the ring, but William won't wear one. I wonder what his reasoning is? Is it something to do with his military service, I wonder? If it is, I might understand not wanting to wear a ring while you're on duty or whatever, but I don't understand putting up a fight about not even having a ring on your wedding day.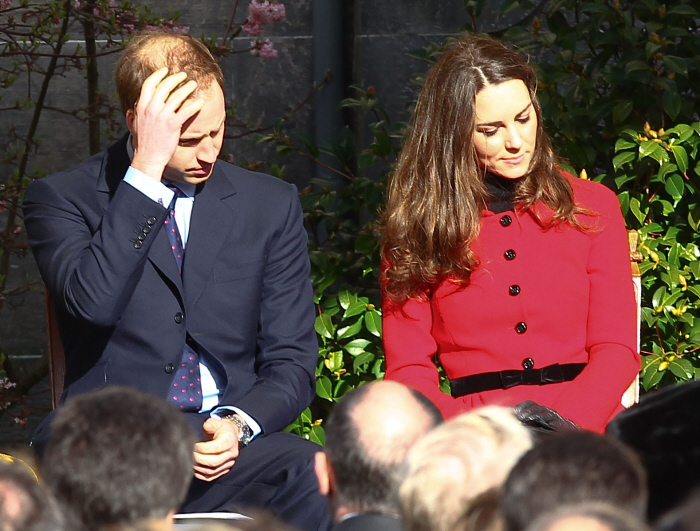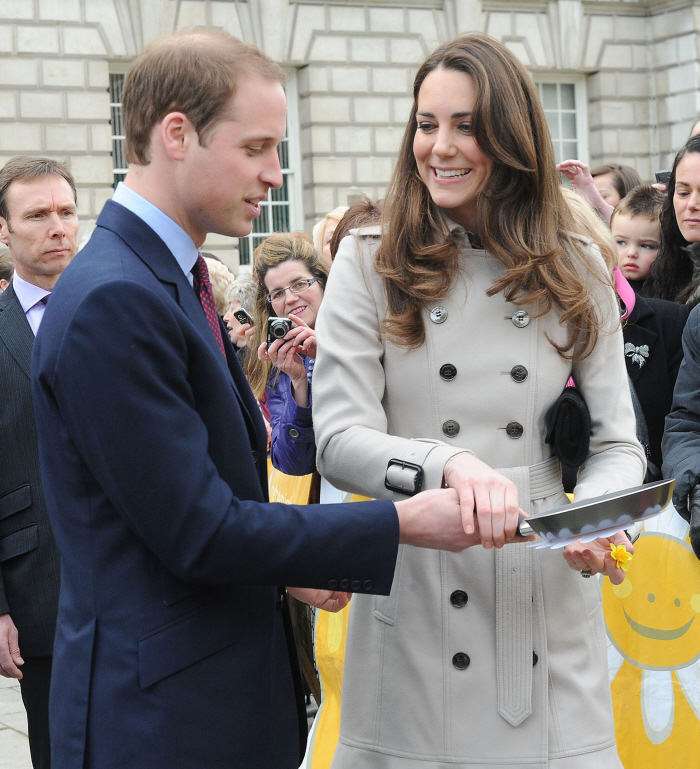 Photos courtesy of WENN.