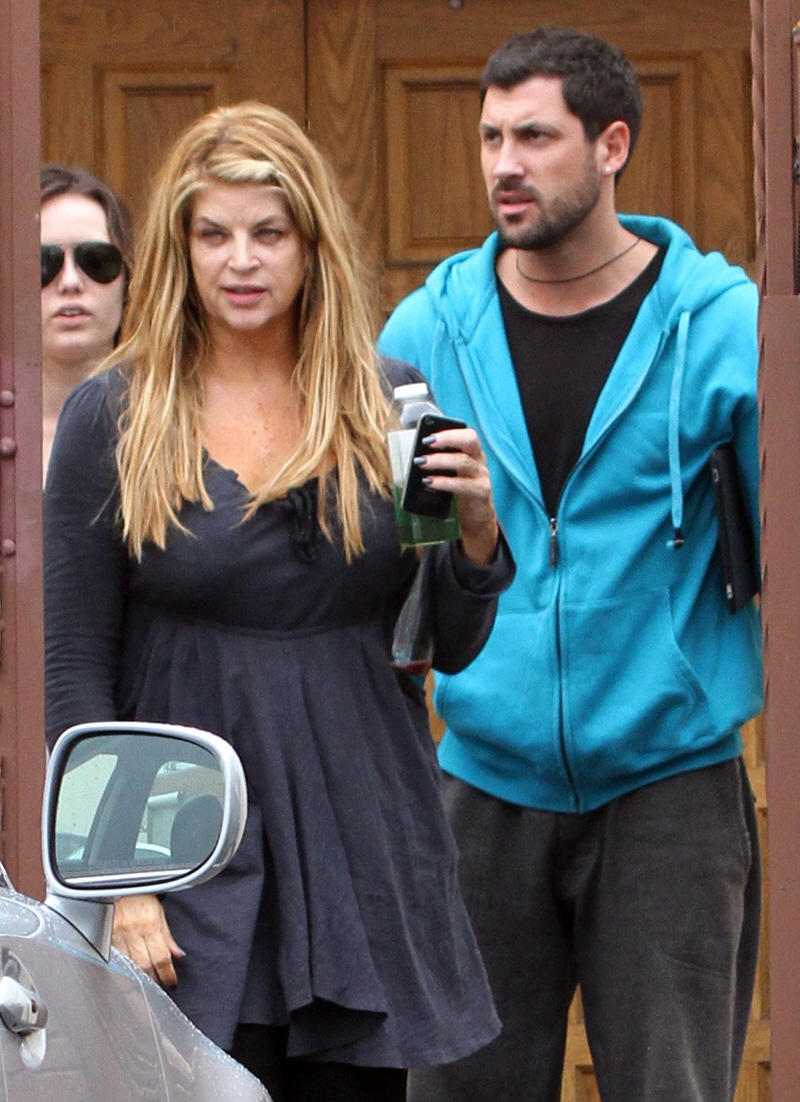 First of all, it should be against the law to use "Over the Rainbow" for a show like Dancing With the Stars (or Glee, for that matter). That song is gorgeous, and it shouldn't be used for something so down-market. Have some respect, people! Anyway, Kirstie Alley chose "Over the Rainbow" for last night's dance on Dancing With the Stars. The celebrities were instructed to choose a song that had personal meaning to them. Kirstie chose the song because it reminded her of moving to LA and her mother's death, and after she told the story, she and Maksim Chmerkovskiy began their dance. Just a few seconds into it, Maks choked. Well… not choked, per se, but he definitely seemed injured:
Maks went on to tell the judges that his "thigh just gave out. I'm so sorry. I'm so sorry… It has nothing to do with her." They still got 21 points (out of 30), making me think that despite the injury and the technically poor performance, Kirstie is one of the fan favorites, and producers are trying to ensure that Kirstie and Maks stick around.
Also – while I'm happy for Kristie and I'm surprised and pleased that she's doing so well and that she can move so well, I just have one criticism: please put Kirstie in some more biscuit-covering ensembles, please. Every time she twirled, the dress came up and we could see that she was wearing little more than a pair of bikini underpants. Give her more coverage, for the love of God.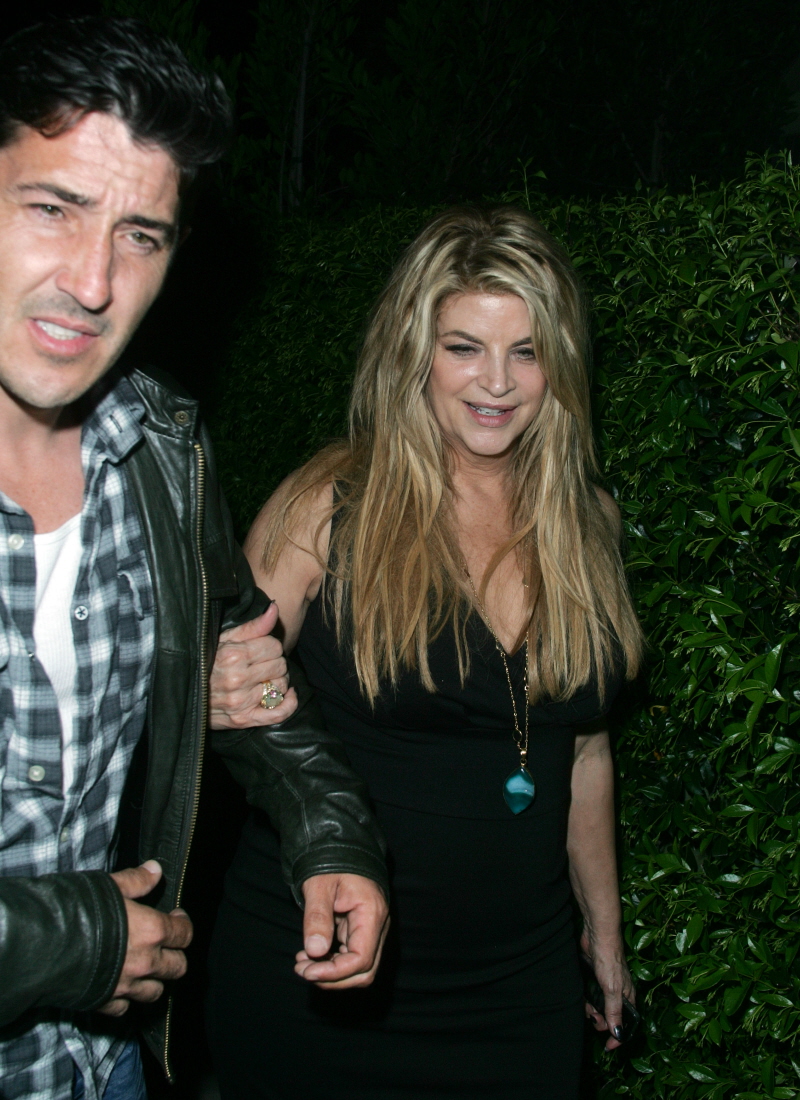 photos courtesy of Fame.