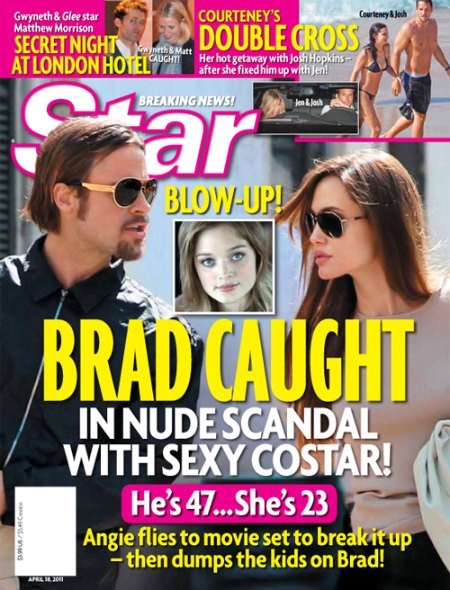 The tabloids haven't had a big Jolie-Pitt cheating scandal in a while, so let's all take a moment and enjoy this week's Star Magazine. The cover is certainly damning, isn't it? The 23-year-old in question is named Bella Heathcote, which… I mean, that's a stage name, right? She must have made that up after reading the Twilight series, right? Anyway, from the looks of the cover, you would expect the story to involve Brad slowly undressing this young 23-year-old Bella in the privacy of his NOLA trailer, only to have The Demon (Angelina) suddenly throw open the door, catching them in a "nude scandal". Fortunately, Star Magazine's gerbils of doom were really stretching the cover lies with this one.
According to Jezebel's coverage of the story, Bella is an "Angelina look-alike" who got a part on Cogan's Trade, the film Brad is currently working on in NOLA. Dearest Bella has crushed on Brad for a while, according to Star, and she especially liked his nearly naked scenes in Troy. Bella even dreams of one day filming nude scenes with Brad, allegedly. And that – seeing Troy, wanting to play his love interest – is the NUDE SCANDAL. According to a source, "Everyone can tell she's so Brad's type. Their chemistry is going to be off the charts." Operative words: "going to be". They haven't met. That's backed up by Us Weekly, who got a denial of Star's story from an unnamed source:
Contrary to what Star magazine claims, Australian actress Bella Heathcote isn't trying to wedge herself in between Brad Pitt and Angelina Jolie.

Heathcote, 23, and Pitt, 47, both shot scenes for Cogan's Trade in New Orleans recently, but a source close to the actress tells UsMagazine.com there's no truth to the reports that Jolie, 35, is "desperate to keep Brad away from Bella."

"Bella has never even met Brad," the insider tells Us. "She is in the movie but doesn't have any scenes with him."

After all, when Pitt isn't on set, he's spent most of his downtime bonding with his kids. Case in point? The hands-on dad took Maddox, 9, Pax, 7, Zahara, 6, and Shiloh, 4, to a screening of James Marsden's new animated film Hop on Sunday.

"Brad was really sweet and very hands-on with the kids, never leaving their sides for a minute," a source told Us. "The kids grabbed juices and carrots and candy at the reception and also made a flip book of themselves!"

The event raised funds for EBMRF, a skin disease affecting children; Pitt is on the honorary advisory board for the EBMRF medical research foundation.
[From Us Weekly]
I'm not saying it's totally beyond the realm of possibility that Brad could or would cheat on Angelina. It could totally happen, just like I think it's totally possible that Angelina might one day cheat on Brad. I tend to think it's more likely in Angelina's case, but whatever. What I am saying is that if the tabloids want to give me a juicy "nude scandal" involving Brangelina, they really need to work harder than this.
In other Brangelina news, Life & Style reports that Brad Pitt is obsessed with making their French chateau completely up-to-date, security-wise, and he's even building a panic room that would "have bullet-proof ballistic fiberglass and there's an air filtration and ventilation system to protect agains chemical, biological and nuclear contaminants." Oh, and my favorite Jolie-Pitt story of the week also comes from Star: they claim Empress Zahara cut up a $4000 Valentino gown because it was too long and she was "unwilling to wait until she grows up to wear haute couture." She shouldn't have to wait, people! The Empress has no couture!!!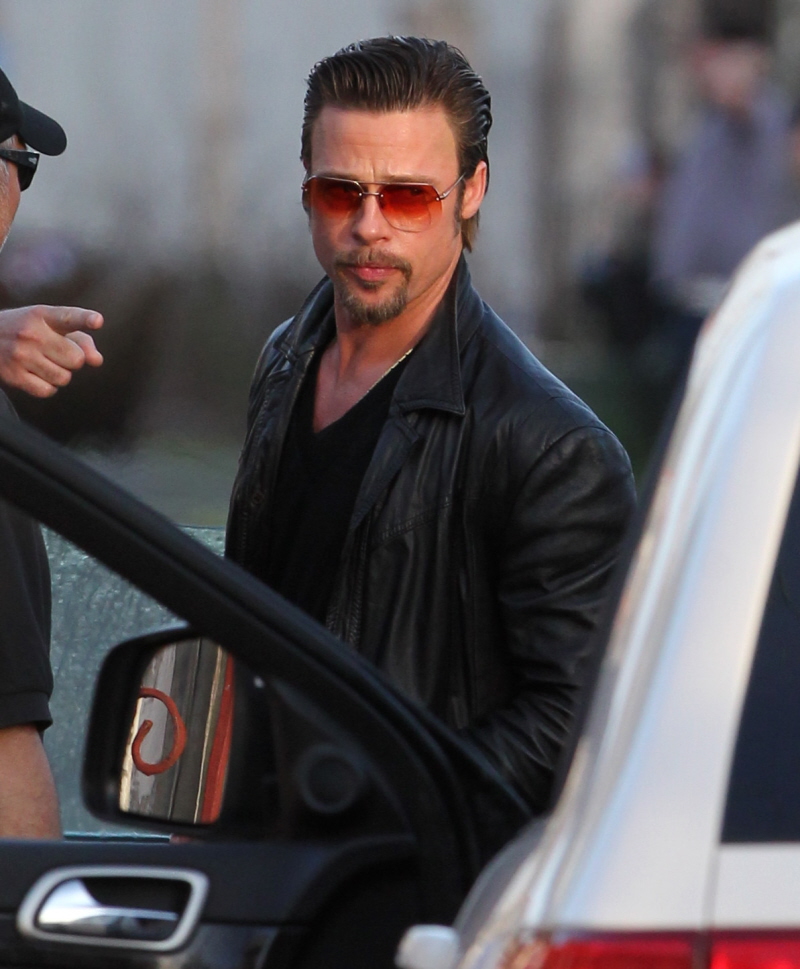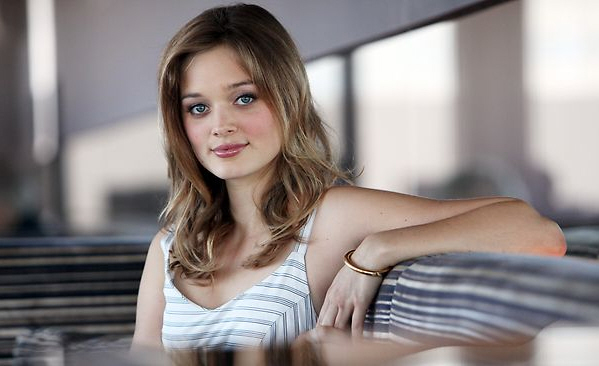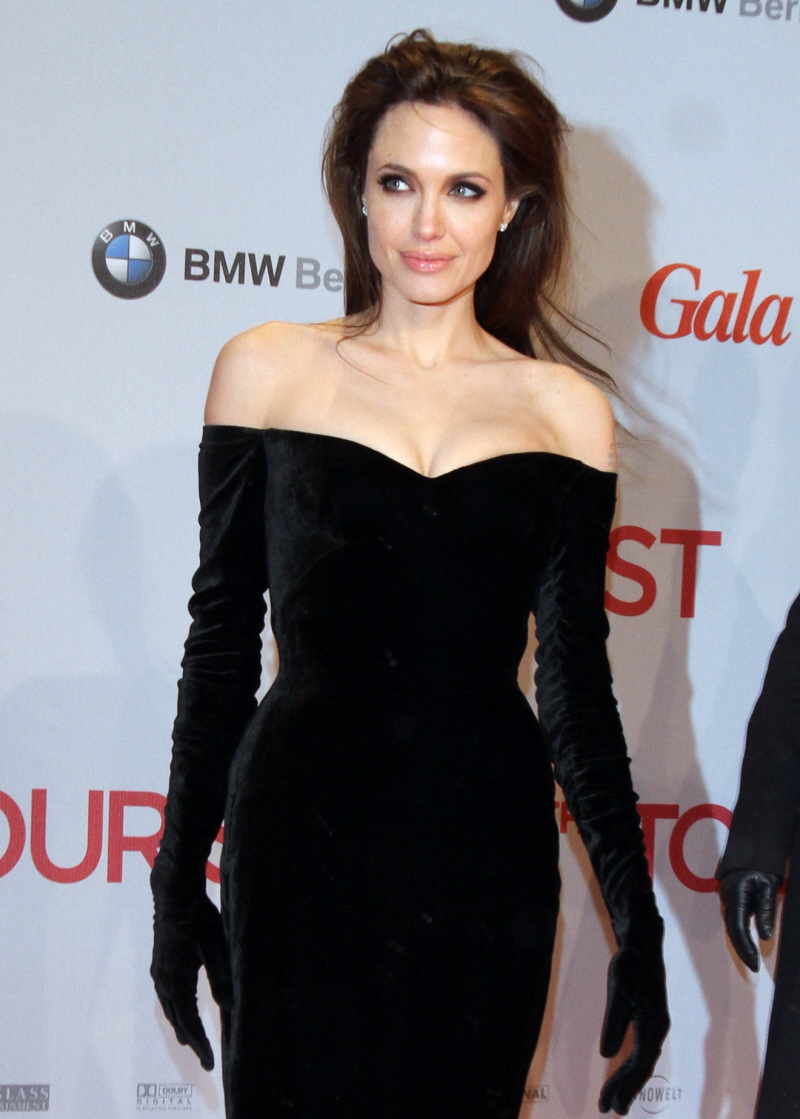 Photos courtesy of Fame, Google Images.