Lindsay Lohan is a kept woman & she might be cast as Victoria Gotti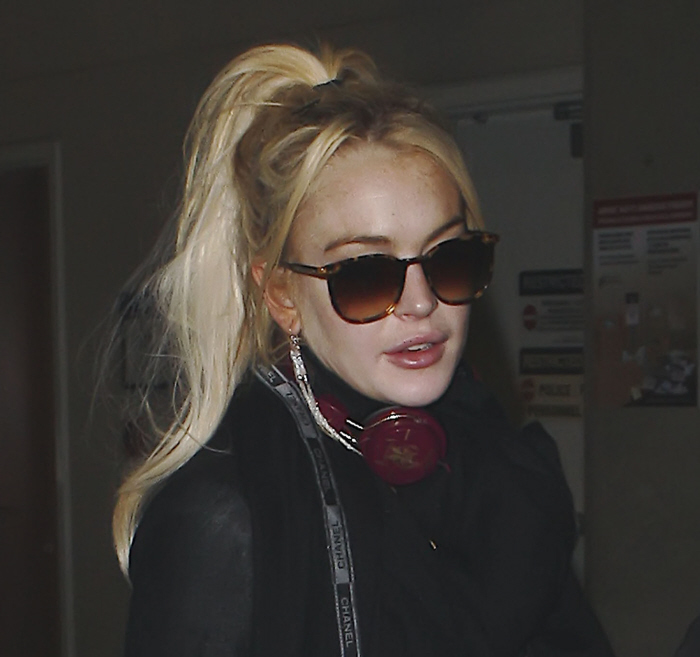 These are some new photos of Lindsay Lohan with her pal (drug buddy?) Lady Victoria Hervey, arriving at LAX. Linnocent doesn't look as completely strung out as she's looked in the past few weeks, but she still has the look of a 40-something addict who has been ridden hard and put away wet. Speaking of, you know who some of us are always talking about how Linnocent is likely financing her cracked-out, expensive lifestyle through prostitution? Yeah. This was in Page Six this morning:
Lindsay Lohan has been cozying up to hotelier Vikram Chatwal. The starlet was spotted with the wealthy, soon-to-be bachelor at Top of the Standard on Tuesday night, spies tell us.

Chatwal — who is divorcing his actress wife, Priya Sachdev, whom he married in a 10-day, multicity wedding in 2006 — flew Lohan into the city on his private jet and has been putting her up in the penthouse of his Chatwal Hotel on West 44th Street.

The pair have repeatedly been seen together all over town. Sources close to Chatwal confirmed he's separated from Sachdev, that he recently broke up with model Esther Canadas and has been spending time with Lohan. Earlier in the night, Lohan and Chatwal turned up at Don Hill's for the after-party for Uma Thurman's movie "Ceremony," where the pair kept it low-key with owner Nur Khan.

But a source close to Lohan insisted, "They have a friendship and a business relationship, and that is it."
[From Page Six]
So, a friendship and a business relationship. At best, she's being "kept" by him. At worst, she's being paid for services rendered.
In other Linnocent news, she's spreading disease a new casting rumor. Not content to just tell everybody that she's on the verge of being cast in Superman and a Charles Manson bio-pic that would see her cast as Sharon Tate, Linnocent has started a new casting rumor. She went to TMZ with the story – apparently, she's up for the part of Victoria Gotti, the daughter of John Gotti, in the new Gotti bio-pic starring John Travolta (remember those photos? Ha.). Lindsay told TMZ that she's in "final talks" to appear in the $75 million-budget bio-pic. Yeah… I'll believe it when the confirmation is on Deadline. By the way, Linnocent as Victoria Gotti…? Gotti has messed with her face too. And they do look kind of similar. Victoria looks younger, though.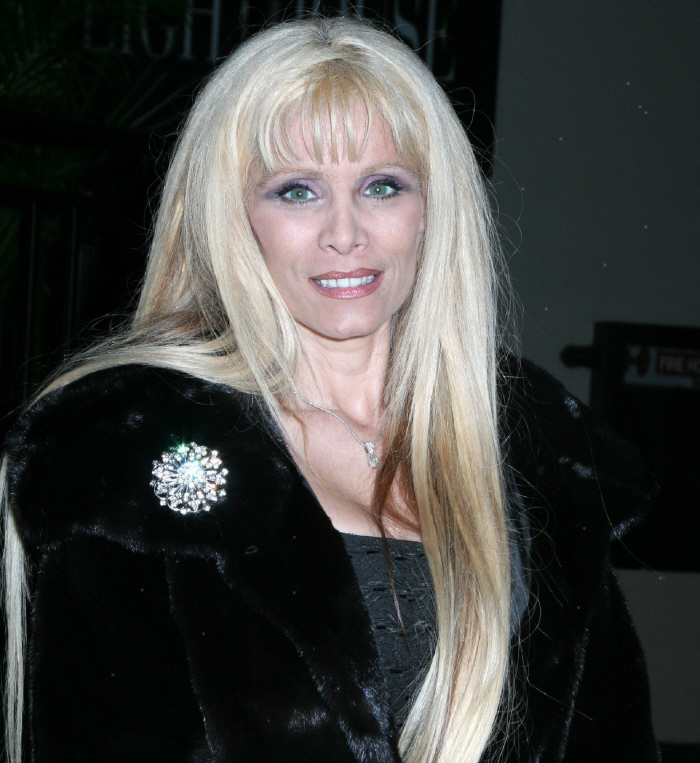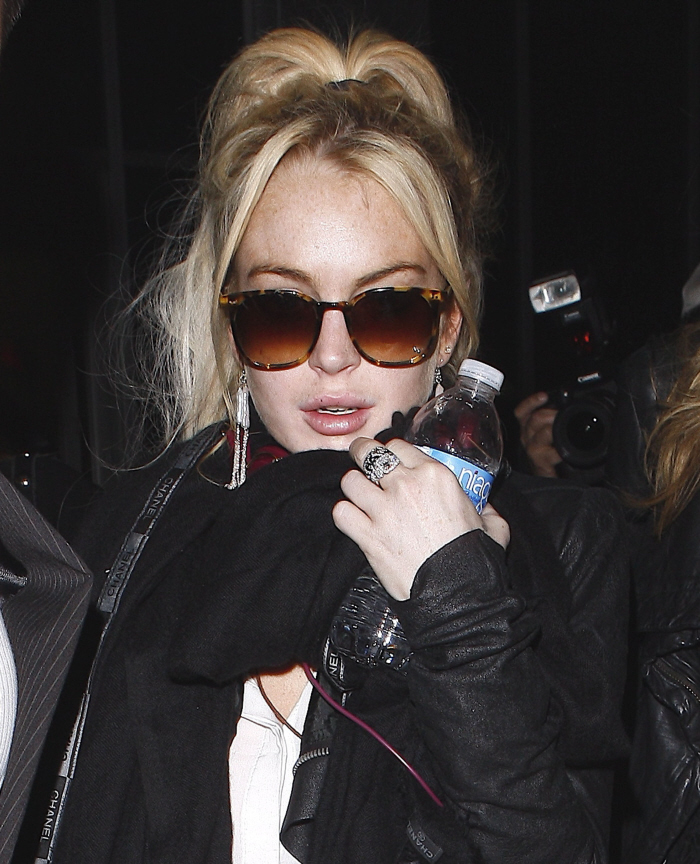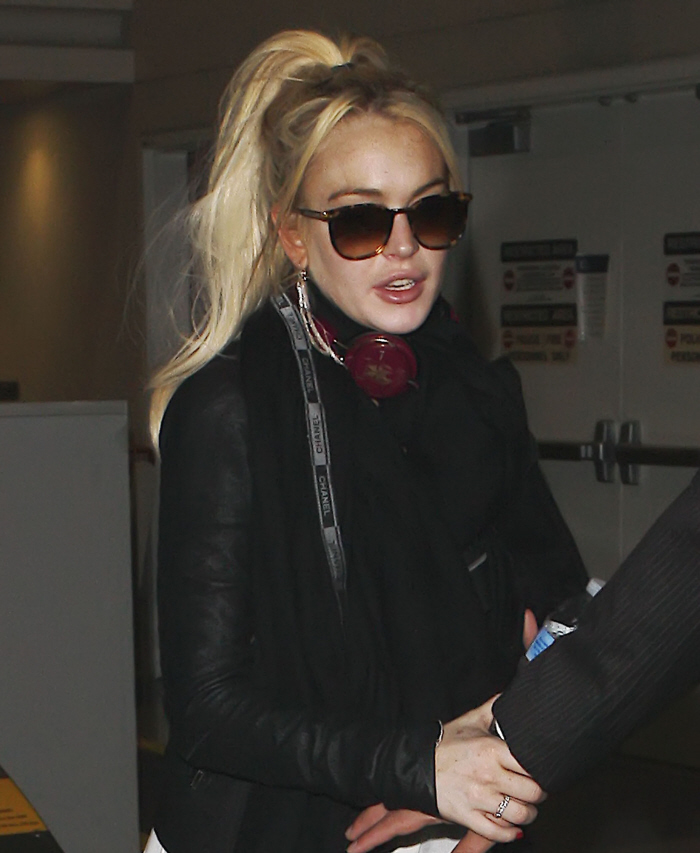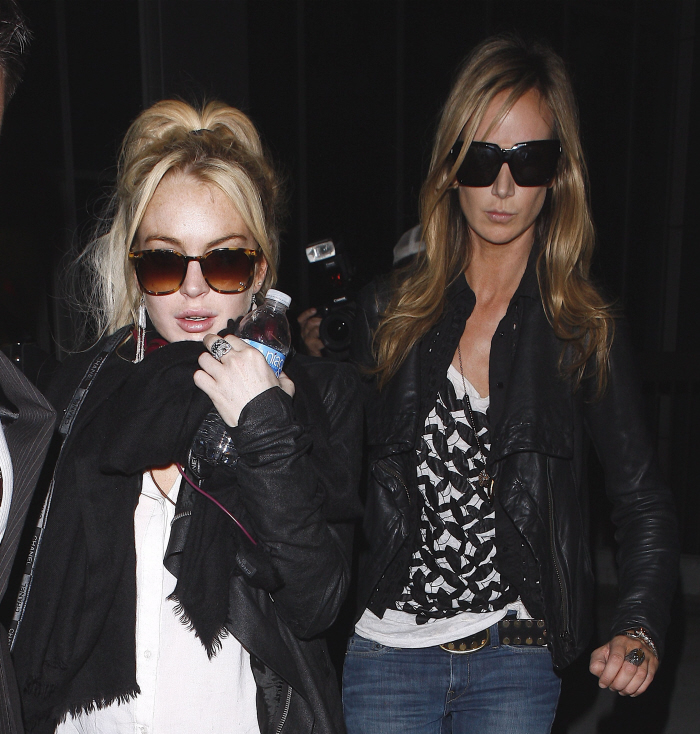 Photos courtesy of WENN.

Written by Kaiser

Posted in Lindsay Lohan

- Who butchered the National Anthem? [D-Listed]
- Rob Lowe never ages [Lainey Gossip]
- What is Vanessa Hudgens wearing? [Go Fug Yourself]
- Summer guide to reality TV [Reality Tea]
- Game of Thrones recap [Pajiba]
- Tan Mom's music video [Buzzfeed]
- Amanda Knox is broke [Starcasm]
- Backstage at the Billboard Awards [Popsugar]
- Miley is still stuck in the 90s [Popoholic]
- Blind Items revealed: Adam Levine [CDAN]
- Hugh Hefner bought Crystal Harris a house [Celebslam]
- What happened to Aimee Teegarden? [The Blemish]
52 Responses to "Lindsay Lohan is a kept woman & she might be cast as Victoria Gotti"