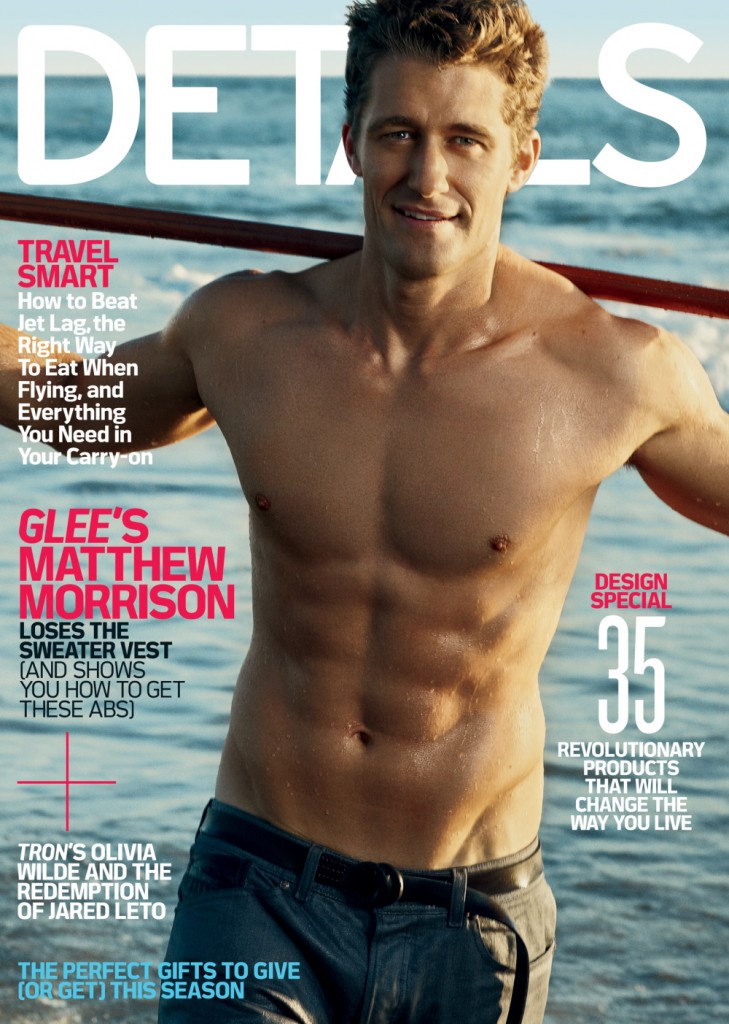 I really hate fad diets. I get that it may seem simple and easy to eat only cabbage soup and lose a ton of weight in a short period of time, but that never lasts long term and you feel miserable in the mean time. There's also no trick or secret formula to losing weight except making the calories you take in less than the calories you put out. So when I need to lose weight I just write down everything I eat, keep it around 1,500 calories a day, and exercise. You get tempted to take shortcuts and drastically cut down what you eat, but whenever I do that I lose weight the first week, then end up pigging out and more than making up for it.
All that is to preface this diet trick that Matthew Morrison claims helps him maintain a fit physique. He says he'll prepare for shirtless scenes on Glee by eating only sweet potatoes for three days, because "The potato acts as a sponge and your body literally shrinks and gets ripped and tight." That's so stupid I don't know where to start. He's perfect for The Goop though. They can be constipated and go on starvation cleanses together. It's a match made in self-obsessed know-it-all heaven!
First of all, let's debunk this myth that a food can be a sponge in your body and suck up fat. That's not possible and you lose weight because you're taking in less calories. Second, it's not healthy to eat just one food at a time. To be fair, sweet potatoes do have a lot of nutrients and fiber in them and are actually considered one of the healthiest vegetables. It's just dumb to eat just one food at a time, but if Morrison wants to do it he can go ahead. I'm sure Goop will give him some tips on how to mix it up by drinking vegetable juice for a week instead.
Whatever the guy is doing, it's working for him. He looks great. I would rather get with a carb face with some extra weight on him than a guy who thinks sweet potatoes "act like a sponge" and "literally" make your body tight. Give me a smart guy who eats bread and drinks beer instead.
Here's a clip of Morrison on The Tonight Show getting embarrassed by a cameo he made as a member of a gay boy band (really) in a 2003 movie.

Header image from Details