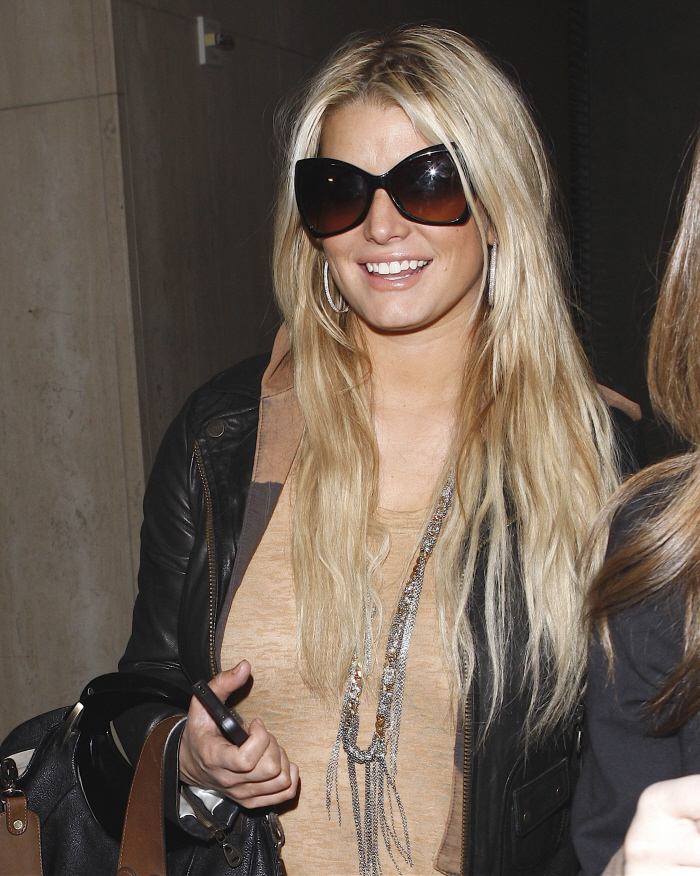 Jessica Simpson made People Magazine's "Most Beautiful" list this year. I kind of agree with that, honestly – Jessica is a really pretty girl. Beautiful skin, good hair (sometimes), beautiful face. My problems with Jessica are never about her being truly pretty – my problems with her are about her gas, her drinking, her K-Fed, her lack of hygiene and her tacky styling. But I digress, she's made the "Most Beautiful" list, huzzah! Take it away, Jessica:
Being well-endowed since sixth grade, the blonde bombshell points out that "there's no way to hide them as much as you want to bandage your boobs down." Simpson, 30, has since learned to embrace her chest as her "best accessory," telling PEOPLE, "Now I can make my way in and out of parking tickets: Show the girls and give a wink!"
[From People]
So Jessica gets this honor, and in her interview all she does is talk about her tits and act like a ditz. This is the problem! God bless her, though. Some days, having big boobs feels like winning the lottery. You wear a low cut blouse, and men are staring, falling all over themselves to help you out, giving you free junk. Jessica and I are the same in that way. Until a female cop pulls us over.
In other Farty news, according to In Touch Weekly, Jessica is still in the midst of the groundbreaking realization that she got engaged to a worthless, jobless, clingy K-Fed who likely farts more than her. As Jessica's brainsicle slowly processes this, she's starting to lose patience with him:
Jessica Simpson and Eric Johnson haven't even gotten married yet, but the honeymoon is already over, according to one friend of the singer. The pal tells In Touch that Jessica recently requested a breather from her clingy beau.

"She told him to get lost for a few days," the friend reveals. "They were spending every waking minute together, and Jessica had finally had enough."

It was a classic case of too much togetherness, the friend explains.

"Jessica usually likes being with other people, so initially she loved that Eric didn't have much going on."

Eric was initially what Jessica needed after being dumped by Tony Romo in 2009. But lately, Jessica has grown tired of unemployed Eric's constant presence, and she asked him to give her a few days alone so she could focus on something other than him.

"He was getting on her nerves… now she wants time away from Eric every month."

Jessica is also growing weary of financially supporting the former NFL player, who hasn't worked since 2008. Jessica recently bough Eric a car, but now she's decided she's the one who deserves a hot new set of wheels.

"She traded in her Range Rover for a $120,000 BMW X6M," the friend says. And Jessica wants to make it clear to Eric that the luxurious car isn't their family vehicle – it's for her and her only (like a growing number of things lately).

Adds the friend: "She's so possessive of it, she won't even let Eric behind the wheel!"
[From In Touch Weekly, print edition]
Oh, soon she's going to end up engaged to the BMW, and then we'll be calling it her Car K-Fed. Stupid car doesn't have a job. Stupid car is always around, leeching off of Jessica's fame and fortune. Dumb K-Fed Car.
But seriously, I would love it if Jessica ended up dumping Eric. I doubt she will, but it would be an interesting turn of events. Worst case scenario, though, she'll probably only make him get a part-time job. Maybe KFC has an opening…?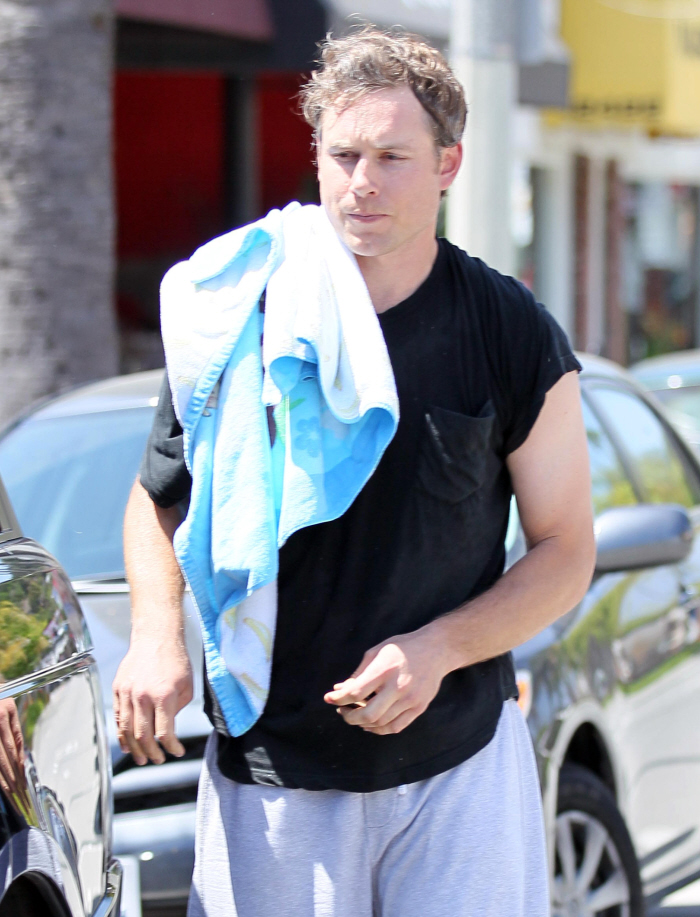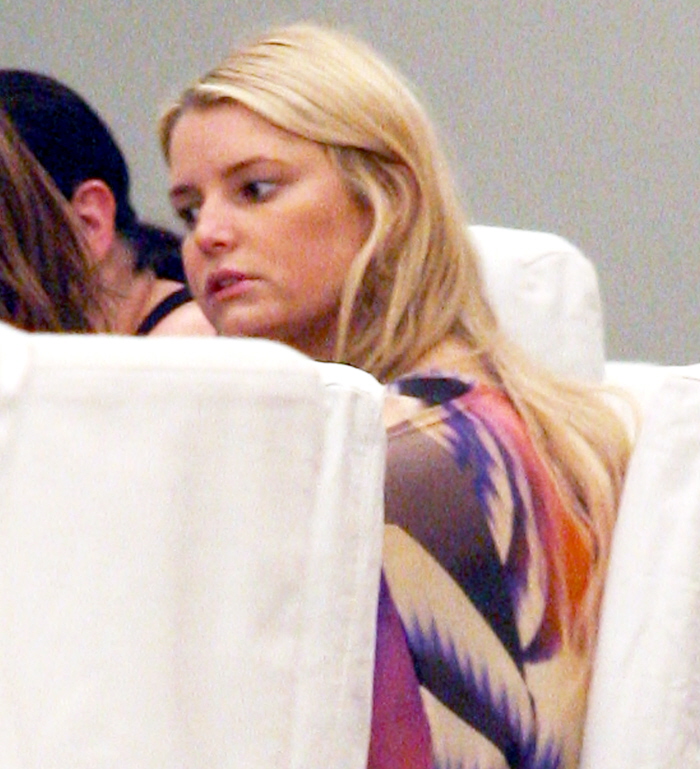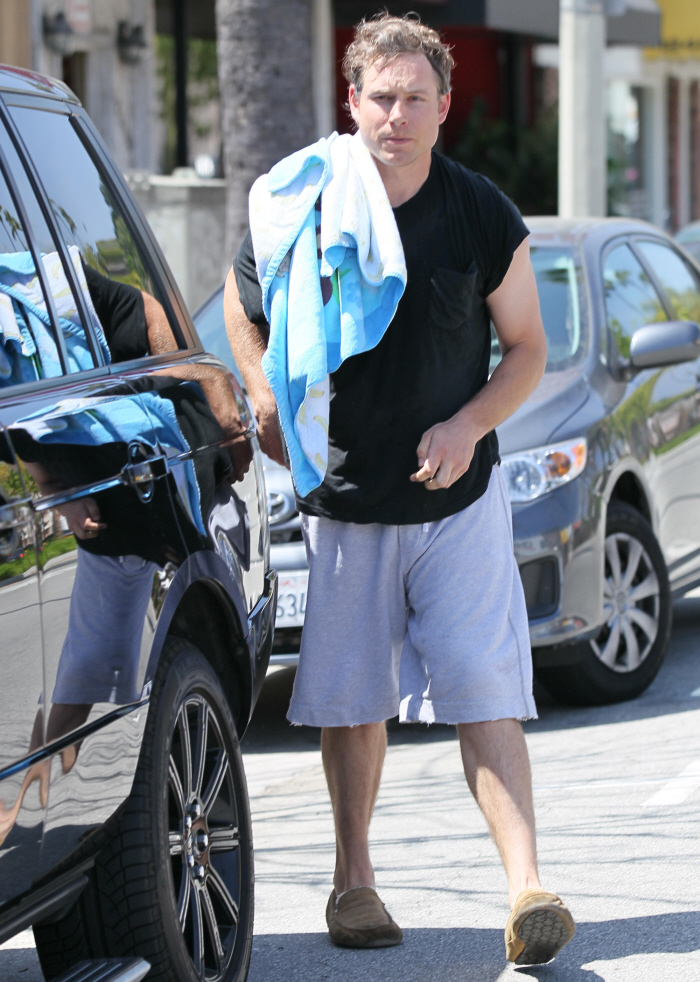 Photos courtesy of Fame, WENN.