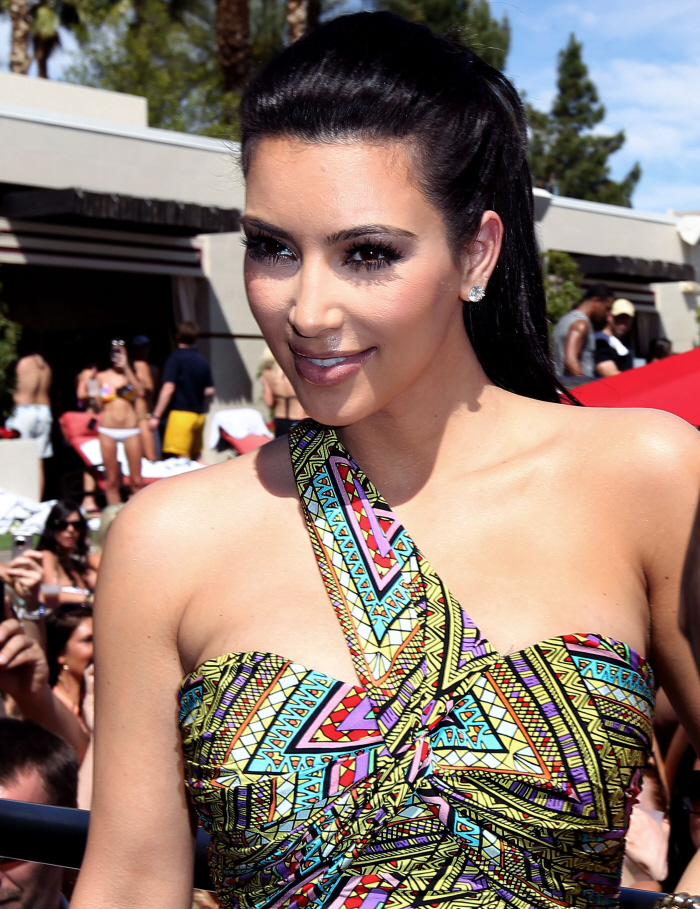 These are photos of Kim Kardashian from an event in Las Vegas over the weekend. Kim's dress is by Mara Hoffman, a designer I am unfamiliar with. It's not bad… considering Kim has crappy style and a penchant for high-waisted vagina drape pants and unflattering Bermuda shorts. Of course, she still doesn't look like a Size 4, you know?
Meanwhile, I found these quotes from a recent interview Kim did, and I'm just… shocked, I guess. I remembered that Kim had talked about waxing before, and how much of her body hair she had waxed off regularly, but unfortunately, I can't find that interview. I can't find it because when I look up keywords like "Kardashian wax" all I get are archived stories about how she looks like a wax figure. Anyway, in a new interview, Kim admits that she's taken her waxing thing just a bit too far… the bitch waxed her forehead. Ew.
Nearly every inch of Kim Kardashian's body is hairless – and that's exactly how she likes it. The 30-year-old reality star has spoken out about her obsession with hair removal – and even admitted that she used to wax her forehead. Kim said that up until two years ago she had baby hairs around her hairline that she used to have removed before opting for a more permanent method of laser surgery.

'If you look at pictures of me from even three years ago, I had like two inches of baby hairs on my forehead. But they weren't thick enough to slick back, so they were permanently down and I would wax them all the time and now I lasered them and now they don't come back,' Kim tells Us Magazine.

She also gets laser hair removal on her legs, arms, underarms and neck. Kim admits she's been obsessed with having a hair free physique since before she was even a teenager.

'Literally, at twelve years old I had a bikini wax. I had an appointment once a month on a specific day, like every Friday we'd go and get the inside of our brows waxed and a bikini wax.'

Kim, who is a spokesperson for the TRIA Laser Hair Removal System, added: 'I used to have my own wax kit at home and I used to just wax all the time.'

She admits can't stand having hair on her body: 'I'm, like, obsessed with hair removal.'

But when it comes to her men, she prefers that they go natural, especially in the region below the belt. Kim, who is currently dating NBA player Kris Humphries, said about her men: 'I definitely don't like it if there's, like, nothing there, it's weird, but I like it to be well groomed.'
[From The Daily Mail]
What is wrong with a little excess hair? I never understood why some women feel like they only way to be beautiful or sexy is to be completely hairless. I understand waxing your mustache, I get waxing your legs, and I suppose I understand bikini waxes too (although the Brazilian still grosses me out… why would you want to be completely hairless down there?). When it gets to the point where you're waxing and lasering (I think the correct verb is "lasing"?) your baby hair at your hairline, maybe you've got a problem? Maybe that's just me, though.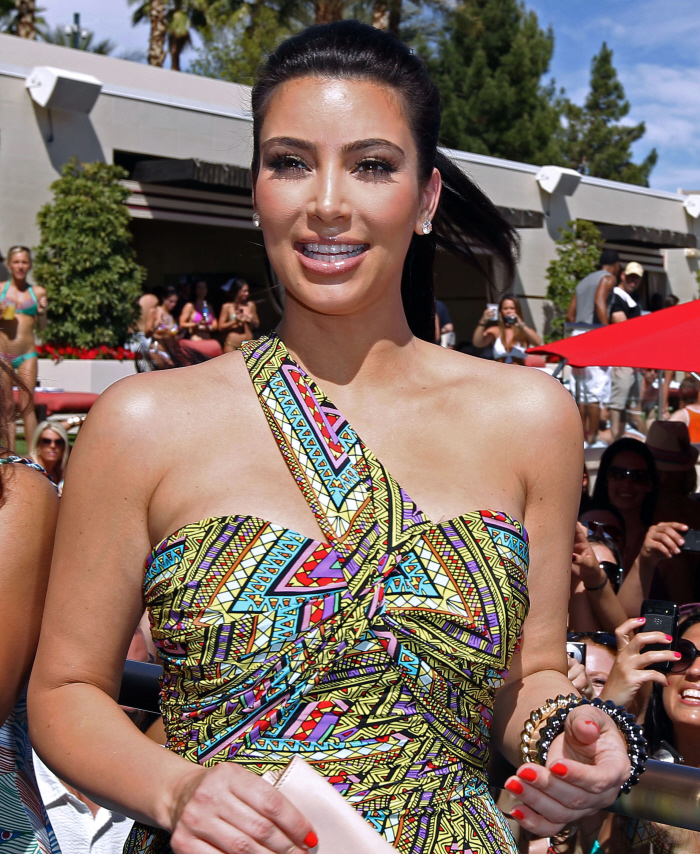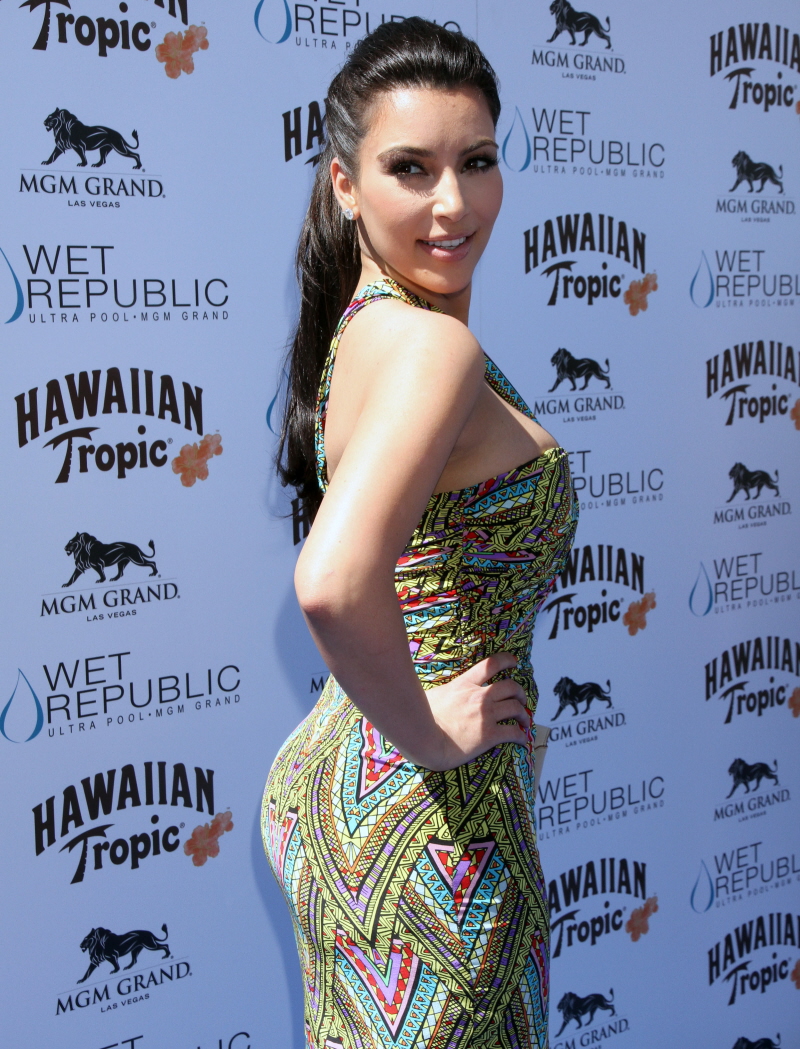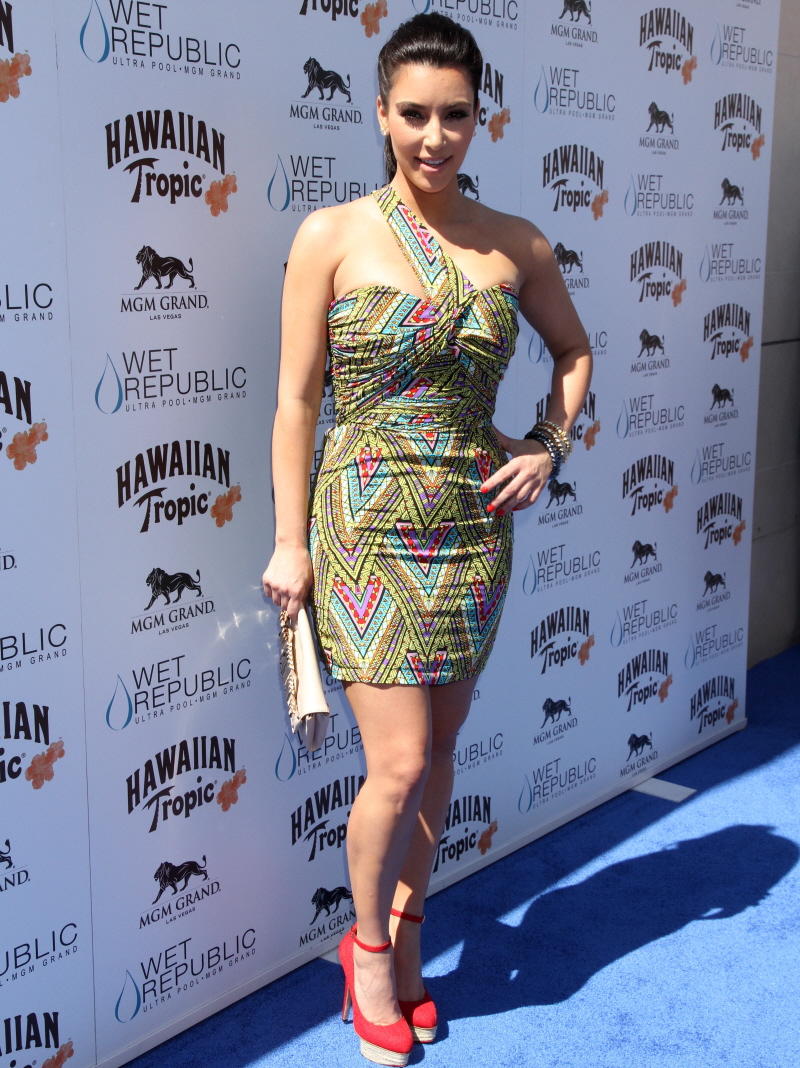 Photos courtesy of Fame & WENN.