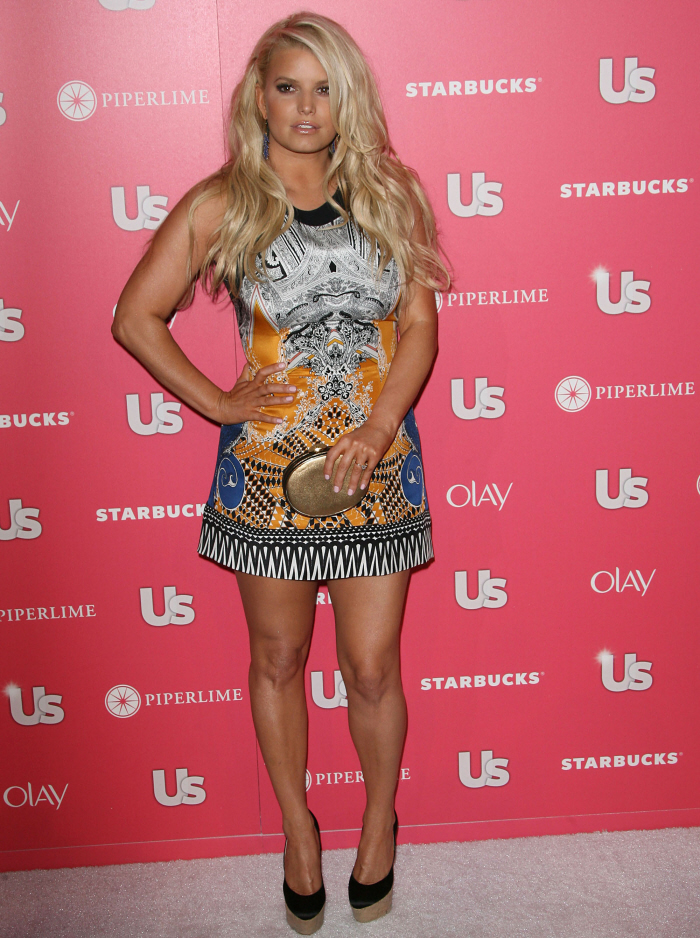 Farty McMallHair was "awarded" the "Style Icon of the Year" Award by Us Weekly, you may remember. And last night, Us Weekly had a big event in which celebrities actually showed up and took home awards. Shocking. Anyway, this is Jessica on the red carpet. She looks… um…oh, dear. CB's first comments were about Jessica's hair. It's pretty bad. You remember that Jessica and her BFF hair stylist Ken Paves broke up, right? Well, since Ken left Jessica, her hair was actually looking better for a while. And then this happened. Jess must have found a new hair person with Ken's tacky-ass style. As for Jessica's dress and her body… I can't tell if the dress is slimming (how could it be…?) or if Jessica has just lost weight. Her body looks good, I think. I just wish she would stop slumping and lift up her head. She must be exhausting keeping all of that mall hair up.
When Jess got up to accept her award, she managed to fart out some shock:
"Style Icon of the Year, really? I'm not really that stylish, like to be honest with you. Like I wear my fiancé's Yale hoodie and a pair of sweat shorts that have been cut off, and Uggs, and Hanky Pankies, little pair of panties, you know? I'm not really that stylish, but I do know how to make a woman look beautiful, and when I want to look great, I know how to make it happen."
[Via MTV]
Jesus, did she really go up there and talk about her panties? Jessica, girl, you need to stop talking about burping and farting and picking your nose and your drawers while you're in public. You are gross.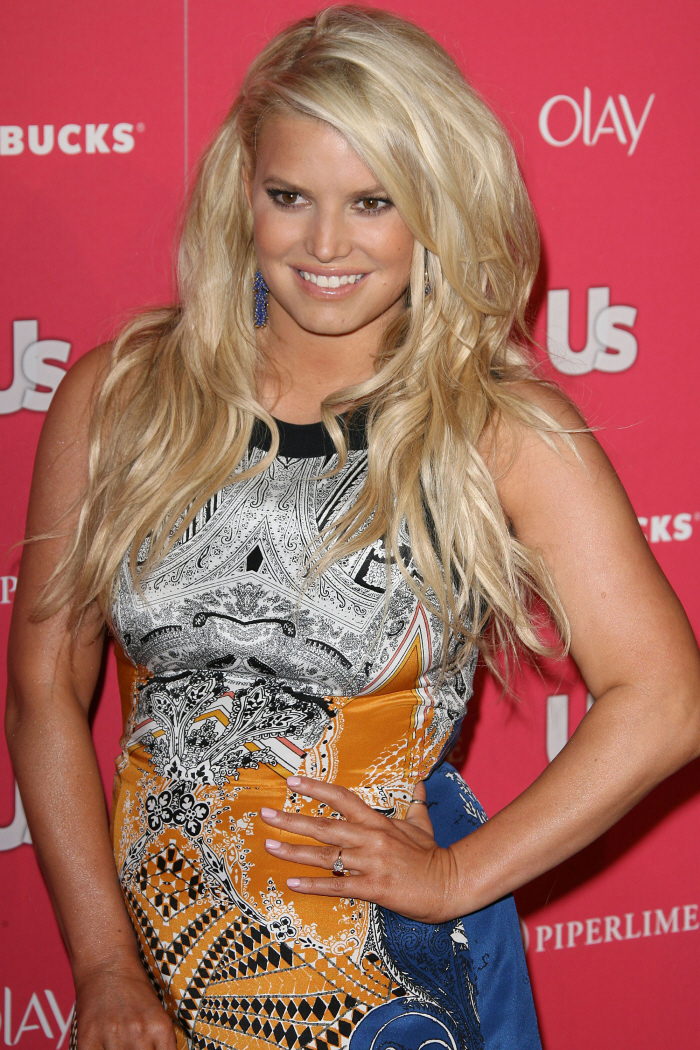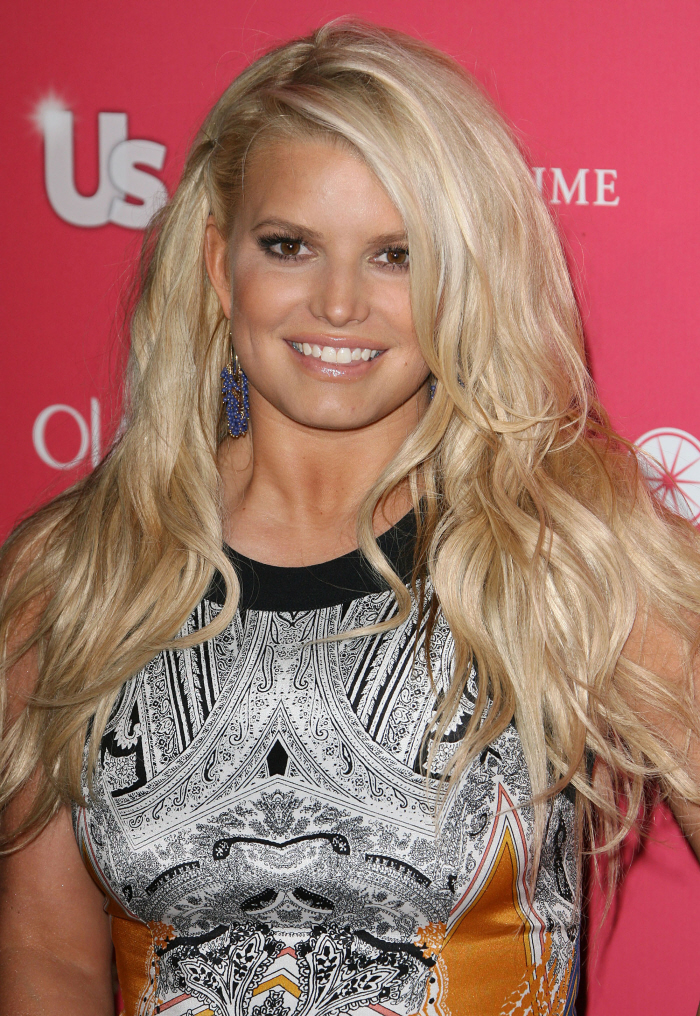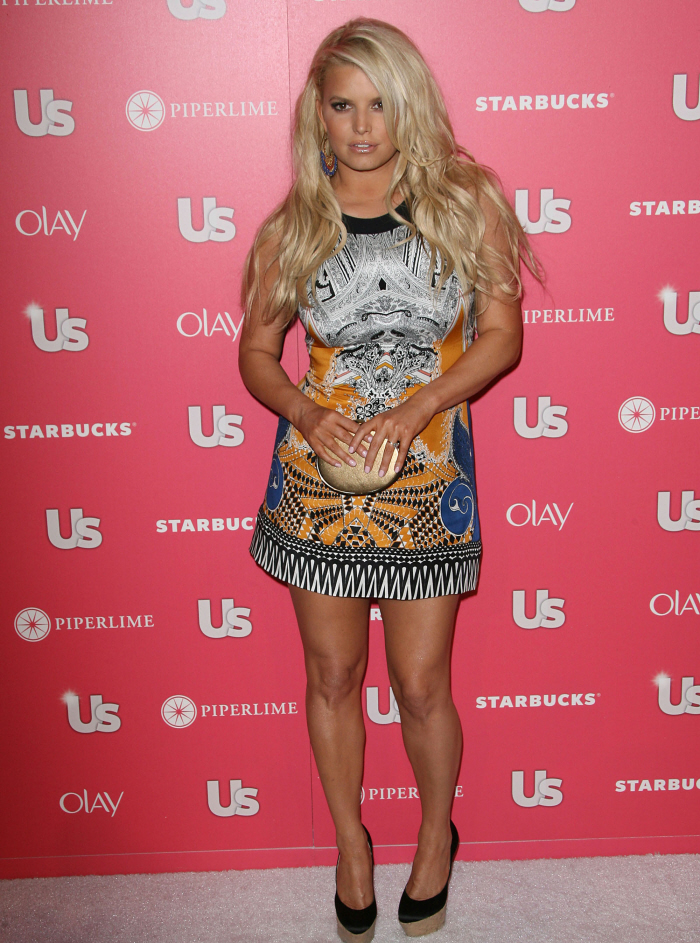 Photos courtesy of WENN.