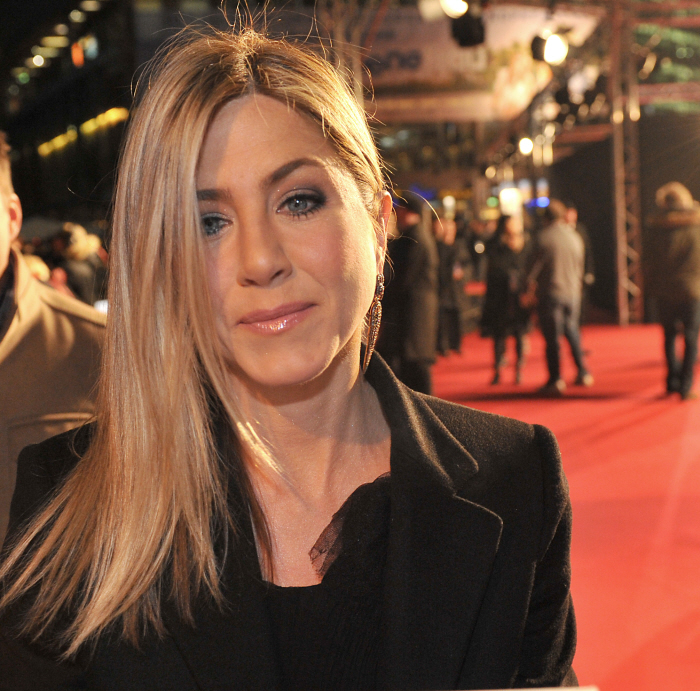 For a little while now, some people were wondering what Jennifer Aniston has been doing to her face. I noticed it off and on – when she was promoting some stuff last year, her face looked so tight that when she spoke, she looked like she was wincing in pain. But I've thought Aniston has been experimenting with fillers for a while – you can see it in Marley & Me, where all of sudden her cheeks looked super big and tight. Over the past year, though, lots of people have been asking, "Botox? Fillers? A subtle facelift?" Now OK! Magazine might have an answer. It sounds like their "insider" source is someone at Aniston's filler-injection doctor's office, though:
Jennifer Aniston is often described as one of Hollywood's most natural beauties and at 42, she's staying gorgeous without any surgical face or eyelifts – and sans Botox!

"I didn't like the hard aftereffects," Jen admitted after trying the treatment once.

"Aging naturally is beautiful," says Jen, who exercise and eats well to keep herself healthy and looking good. But of course, that doesn't mean she's just letting nature run wild. A source close to Aniston tells OK!, "She's had Radiesse."

According to the insider, Jen has the fuller injected into key areas of her face. "She has it done long the marionette lines [the vertical lines that extend from the bottom of the nose to the chin]," says the source. "It is also injected ever so slightly into her lips to give fullness – but not a fake bee-stung look. It is done strategically to look natural and subtle and lasts up to eight months or so."

And Radiesse has an added benefit that Botox doesn't: it actually helps speed up the productioon of natural collagen, a building-block of healthy skin, by up to 20 percent – even the first time you use it.
[From OK! Magazine, print edition]
OK also claims that Aniston gets laser treatments and chemical peels, and that she drinks 12 glasses of water a day. Sure. "Water." As for this advertisement for Radiesse, I tend to think it's probably true. I think Aniston has Filler-Face, not Botox-Face. And while I think it's kind of funny that she still gets to be called a "natural beauty" who is "aging naturally," I applaud her for going in for more subtle work. It could be much, much worse. But this way, her supporters get to scream about how she's NATURAL and we're all haters while the rest of us are examining the photo evidence.
In other Aniston news, her (alleged) stalking of Bradley Cooper has taken the cover of this week's InTouch Weekly. Now, Bradley Cooper's people already denied any romance with Aniston in last week's Us Weekly. But don't let that stop Team Aniston's press machine! According to In Touch (via Jezebel), Aniston has been "throwing herself" into the relationship with B-Coop, and she's been texting Bradley all the time, which is apparently her pattern, according to an insider: "she has a pattern of texting and emailing with guys for months, and by the time they see each other again, they're serious." According to the same source, though, Bradley is trouble because he is a "known fame-seeker who uses his charm and good looks to get close to A-List actresses, only to cut and run." Um, really? Because he maintained a steady relationship with Renee Zellweger for nearly two years, he's some kind of famewhore who will only date certain people for attention? Oh, wait. The source was talking about Aniston, right?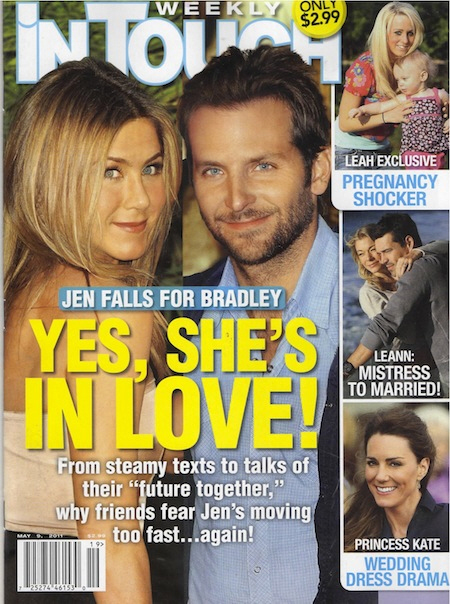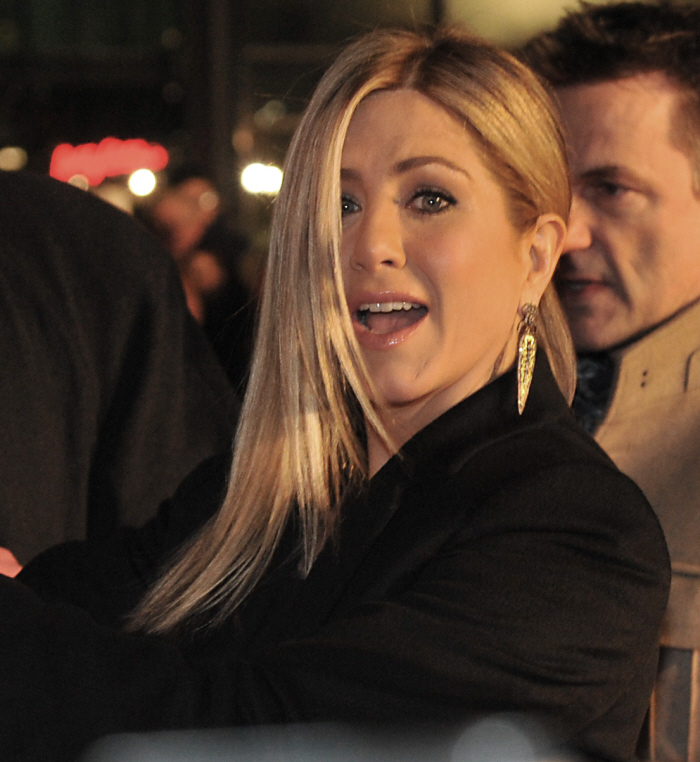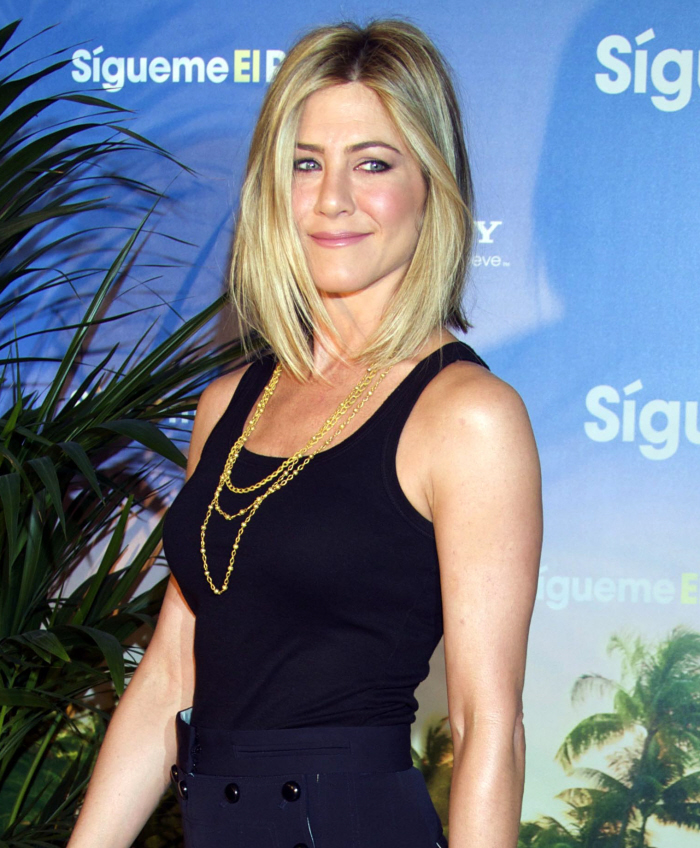 Photos courtesy of Fame, WENN & CoverAwards.