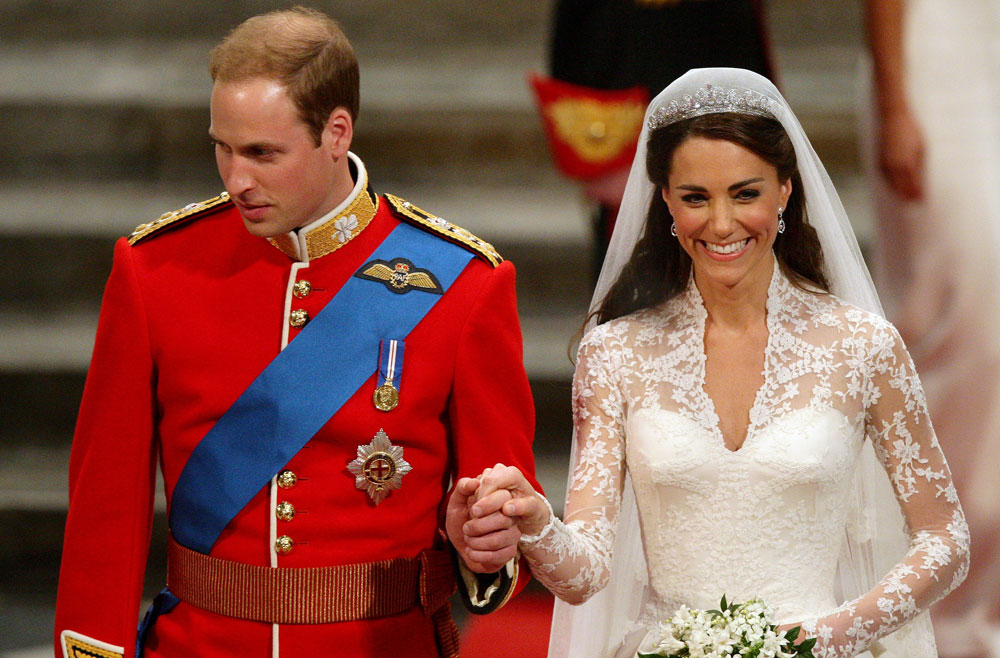 UK's The Telegraph is reporting that Prince William has "refused" to sign a prenup with his new bride, Catherine HRH the duchess of DIY Maybelline. The thing is, prenuptial agreements are not common in England and were not even recognized by British courts until a ruling just six months ago. So not only is it unprecedented for a member of the royal family to get a prenup, it's also of questionable effectiveness. Here's a report on it.
Prince William refused to sign a prenuptial agreement before he and Kate Middleton said "I will" last Friday, April 29. The Telegraph has come out with the report that the British royal, who now goes with the title of Duke of Cambridge, did not make any sort of legal agreement with Kate before their wedding.

"William was advised that some sort of legal agreement might be a good idea," shared one of William's friends, before explaining the reason why he decided otherwise. "But he loves Kate and trusts her implicitly, and was adamant that no agreement was necessary," so claimed the pal.

After William and Kate's engagement, Princess Diana's former private secretary Patrick Jephson urged the couple to sign a prenuptial agreement. "There will be a tidal wave of sentimental slush, but you've got to be practical," he said. "If she we were my sister I'd tell her to get a good prenup. It's such a public thing. If they don't get this one right, what's going to happen to the institution in the long run?"

In weeks leading to the couple's wedding, words have also been running wild that a London law firm was negotiating a deal between the couple in the event of a divorce. A St James's Palace spokesman, however, has confirmed, "There is no prenuptial agreement in place for this wedding."
[From Ace Showbiz]
E! had some speculation before the wedding as to whether these two would get a prenup. It included the details of William's net worth. He inherited $10 million from his late mother, Diana, and his father's "duchy," or estate, pulls in $27 million a year.
Kate's parents are somehow very wealthy in their own right from that mail order party business they started, Party Pieces. I was assuming that their prices must be jacked up in order to support their lifestyle, but I compared some of their prices to a party delivery service I've used in the US and they're pretty competitive. It seems sketchy to me that they're making so much profit off a mail delivery business. I may have found the answer in this article in The Australian about how the Middletons got so rich – they sell off the names of their customers to direct marketing companies. It's legal, but that doesn't make it any less annoying. At least they chipped in about $500k toward the wedding costs.
Do you see Catherine and William lasting long enough so that a prenup doesn't matter? I guess that question isn't relevant, since a prenup doesn't count for much in the UK at this point anyway.