Did Mariah Carey schedule a C-section for her third anniversary?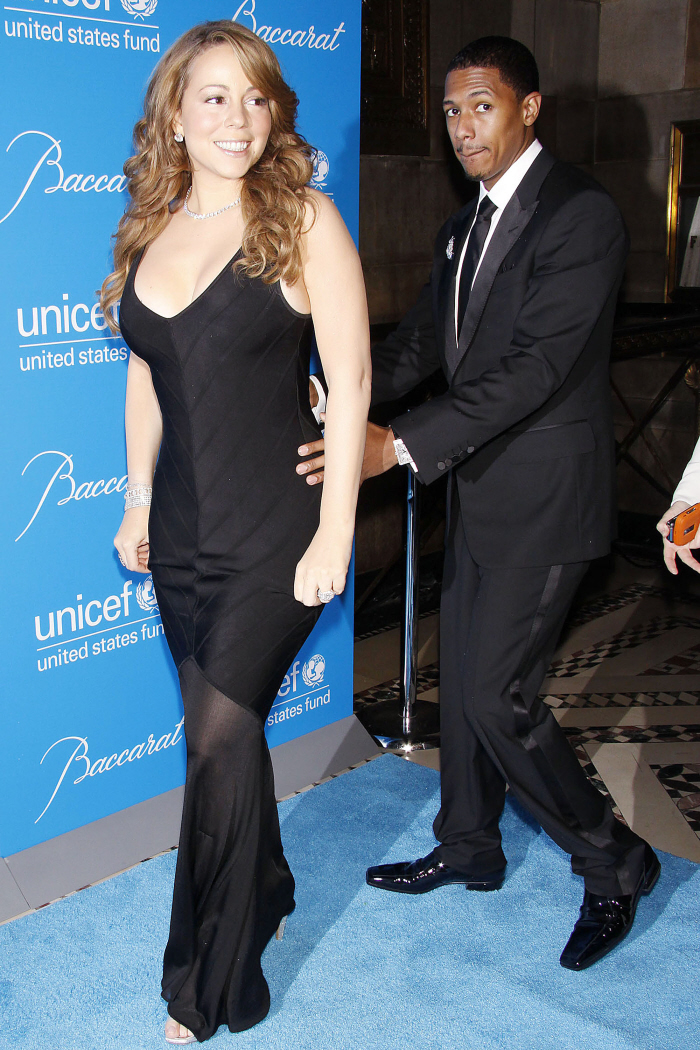 We still don't have the baby names, so I'm just sticking with Princess Sparkle Glitter and Blueberry Cannon. Princess and Blueberry were born on Saturday, as I already wrote about on the day of. It turns out that the twins' birthday was Mariah and Nick's third wedding anniversary (they were married in 2008), The High Holy Day of Sparkle Glitter Pony Butterfly Action. Many people thought that Mariah had scheduled a C-section for their anniversary, just to be cute or whatever, and perhaps to distract from the royal wedding stuff. According to Mariah's rep Cindi Berger, not so much: "No, not even Mariah could plan that. I spoke to both of them… and they are both completely overjoyed."
Nick's version of events seem to indicate that this was less a planned C-section and more like Mariah going into labor and Nick rushing her to the hospital. According to Nick (and Mariah's rep), Nick rushed Mariah to the hospital in their Rolls-Royce Phantom and both Mariah and Nick assumed it was another false labor incident. Also, apparently Nick was so nervous that "he went to the wrong unit in the hospital, and had to be guided to the maternity ward by a nurse."
After the births (the girl was born first!), Nick tweeted: "My wife just gave me the most incredible anniversary gift ever in life! I won't ever be able to top this! I'm in the happiest place I've ever been in my life. I never had more amazing things happening. I am humbled by God's Favor!"
And that's not all! It seems that after Mariah gave birth, Rev. Al Sharpton came to the hospital and renewed Mariah and Nick's vows. FOR REAL.
It's been a busy week for Mariah Carey and Nick Cannon! One day after the singer, 42, gave birth to twins, the couple renewed their wedding vows with a hospital ceremony conducted by Rev. Al Sharpton on Sunday.

"We just had a wedding in the hospital!" Cannon, 30, confirmed via Twitter.

"Mariah looks great, and the babies are beautiful," Sharpton, 56, added. "I am so moved by the sincere spiritual commitment of Mariah and Nick. They have not let success separate them from God. I am so proud."

According to Carey's rep, the baby girl was born first, weighing 5 pounds, 3 ounces, measuring 18 inches long; her brother followed, weighing 5 pounds 6 ounces, and was 19 inches. Carey and Cannon have not yet named their children.
[From Us Weekly]
It's just too, too, TOO MUCH. But that's Mariah. And God bless her. I'm really and truly happy for Mariah and Nick, and I'm so glad the babies are healthy and everything. I tend to believe that Mariah went into labor rather than went in for a scheduled C-section. I think if Mariah was going to schedule it, she would have made sure the hospital was painted pink and that there was a swarm/rabble/flutter/kaleidoscope of butterflies in the delivery room.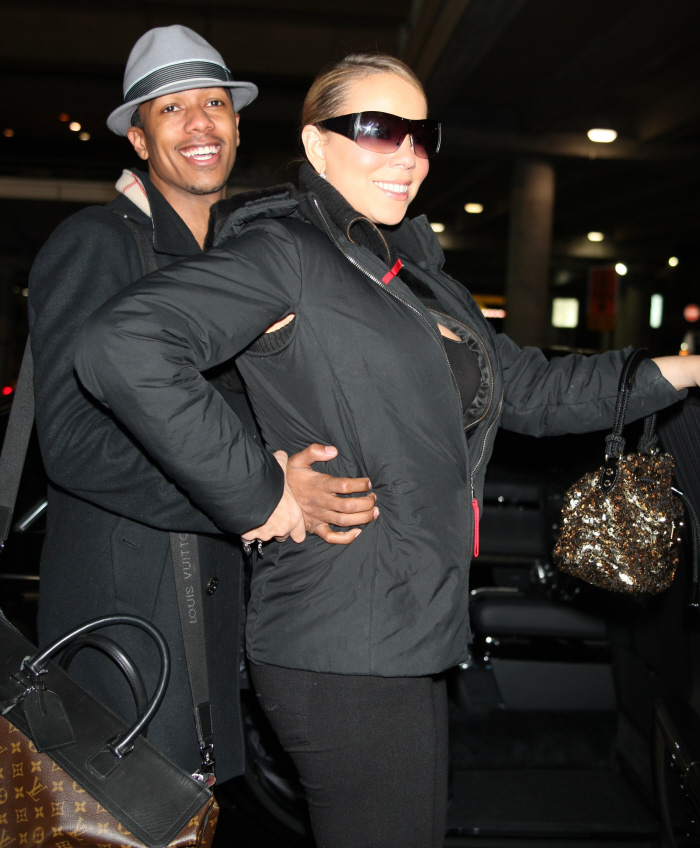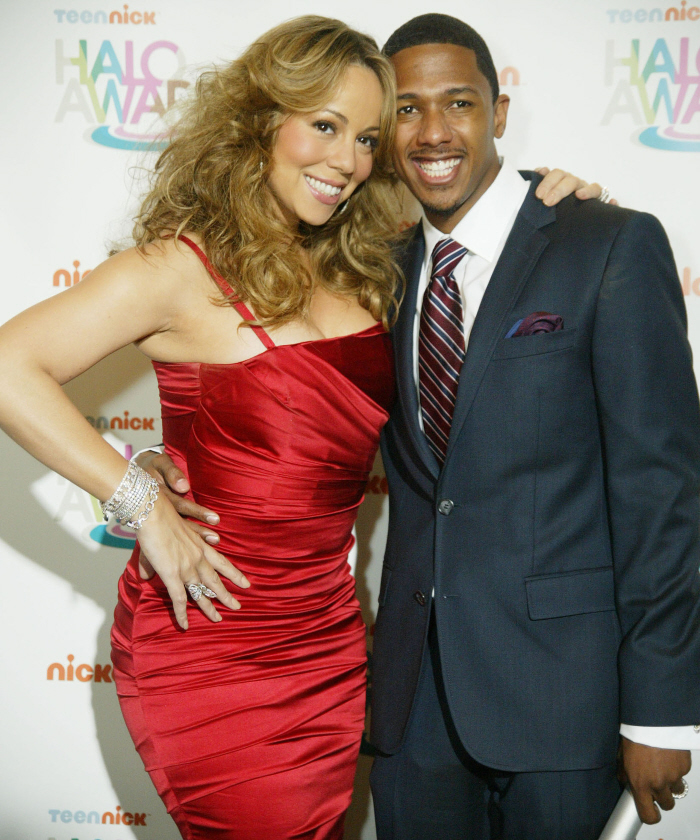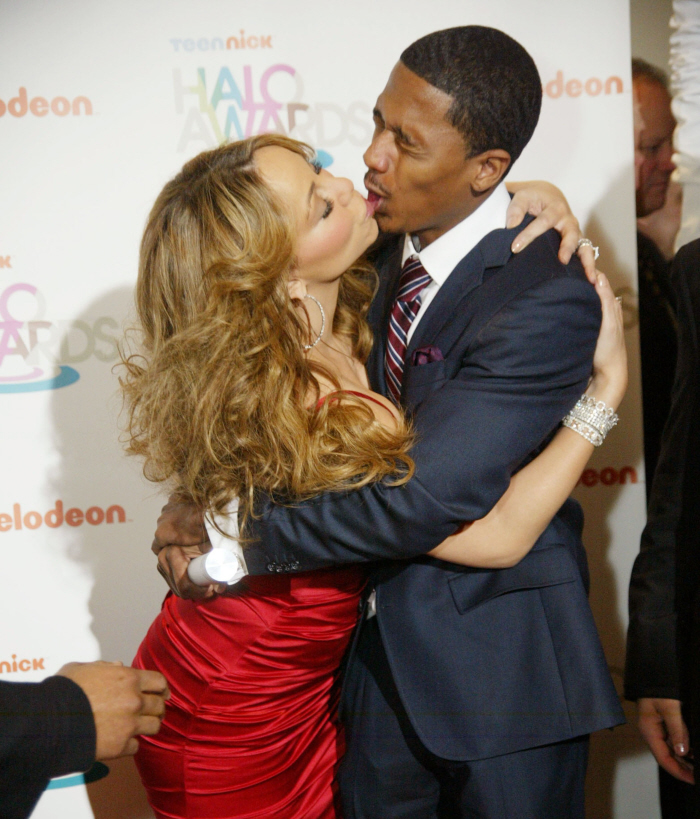 Photos courtesy of WENN.

Written by Kaiser

Posted in Births, Mariah Carey, Nick Cannon

- Zach Galifianakis is awesome [Buzzfeed]
- Prince at the Billboard Music Awards [D-Listed]
- Bieber's Billboard look [Go Fug Yourself]
- Married to Medicine recap [Reality Tea]
- Celebrity first marriages [Pajiba]
- The last Mad Men baffled a lot of people [Lainey]
- Karolina Kurkova's crazy hot dress [Moe Jackson]
- Jennifer Garner on set [Popsugar]
- Kitten vs. Lizard [CDAN]
- Doetzen Kroes' great butt [Celebslam]
- Shameless star Jeremy Allen White [OMG Blog]
- RIP Ray Manzarek [Bossip]
62 Responses to "Did Mariah Carey schedule a C-section for her third anniversary?"