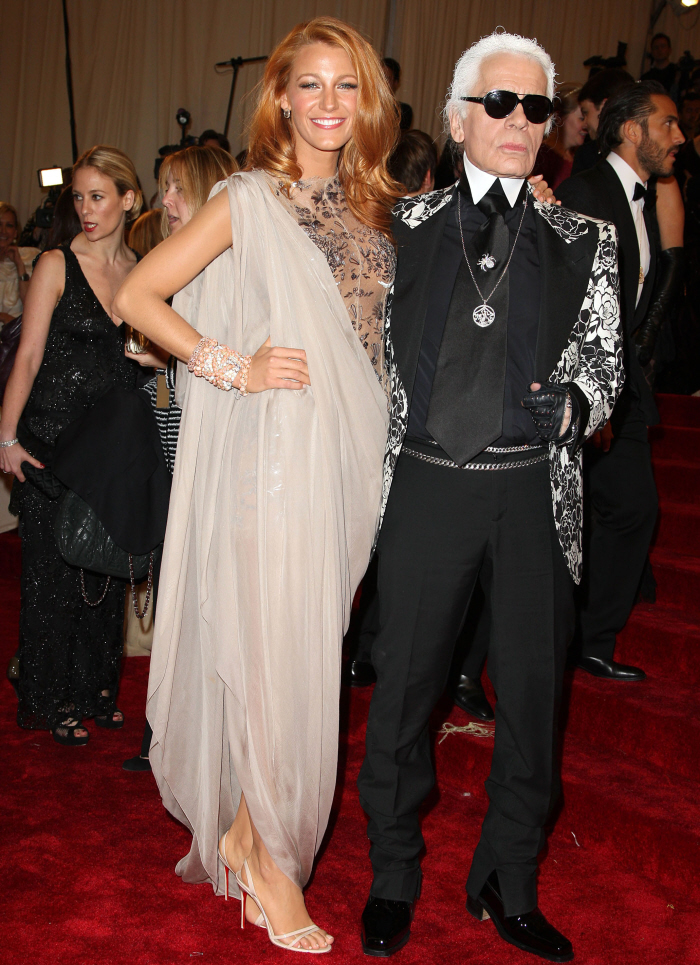 As we know, Blake Lively's all-American-Mall-Girl appeal was hired to be the new (fake) boobs of Chanel. Karl Lagerfeld chose Blake himself to front a campaign for Chanel handbags, and apparently Blake's appeal is so "down-market" (re: CHEAP) that some Chanel employees are quietly questioning The Kaiser's infinite wisdom. How better to show up the haters then? Blake was on Karl's arm for the Met Gala, and she was dressed in head-to-toe Chanel Couture.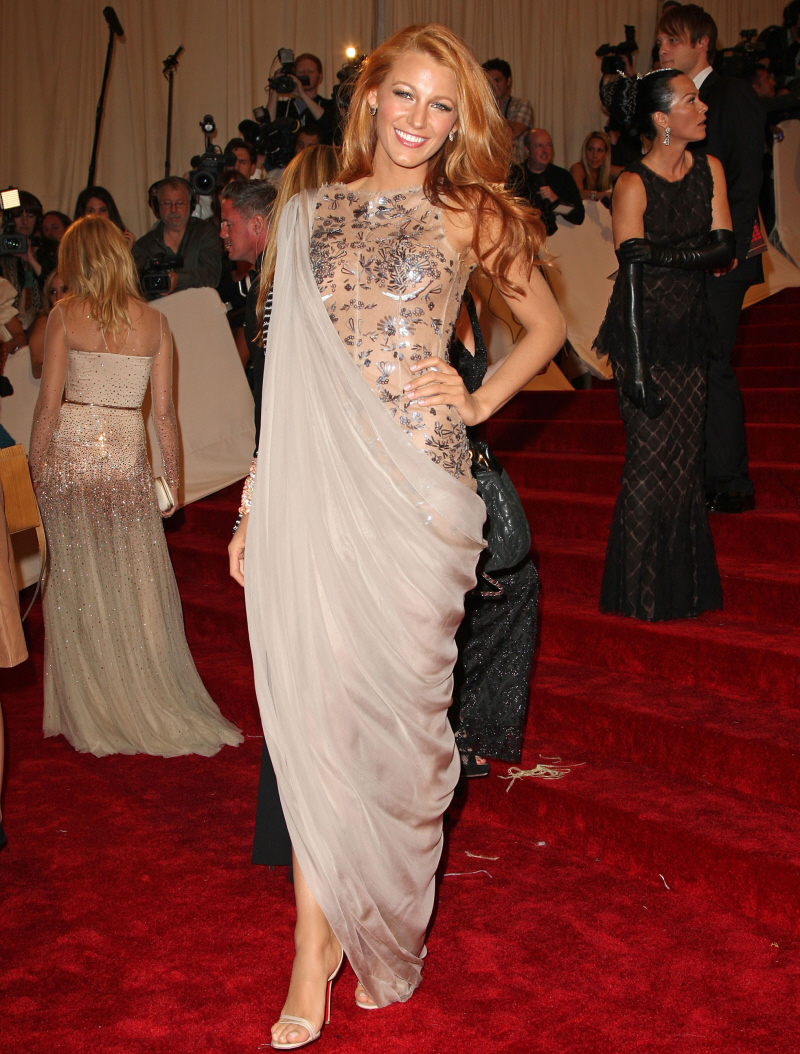 Even though Blake put on her happy face, I feel like there's sadness there. She didn't get to shove her boobs or her legs in everybody's face. Karl made her cover up! BOO!!! But seriously, I'm sure the detailing on the dress (especially the fitted, beaded bodice) is lovely, but this dress is a spectacular FAIL on Blake. It looks like she's a sorority girl who got hammered and stupid at a fraternity toga party.
And Jesus Christ, this red tint in hair looks SO CHEAP. She can afford a better red, right? Why does she look so cheap, from head to toe?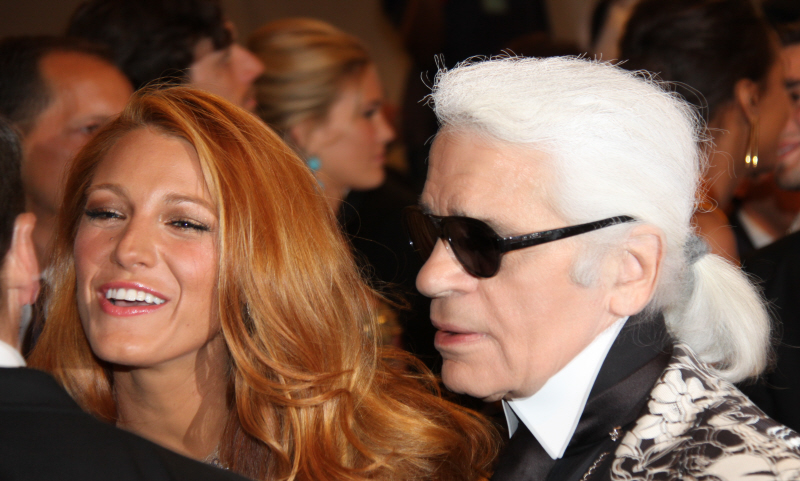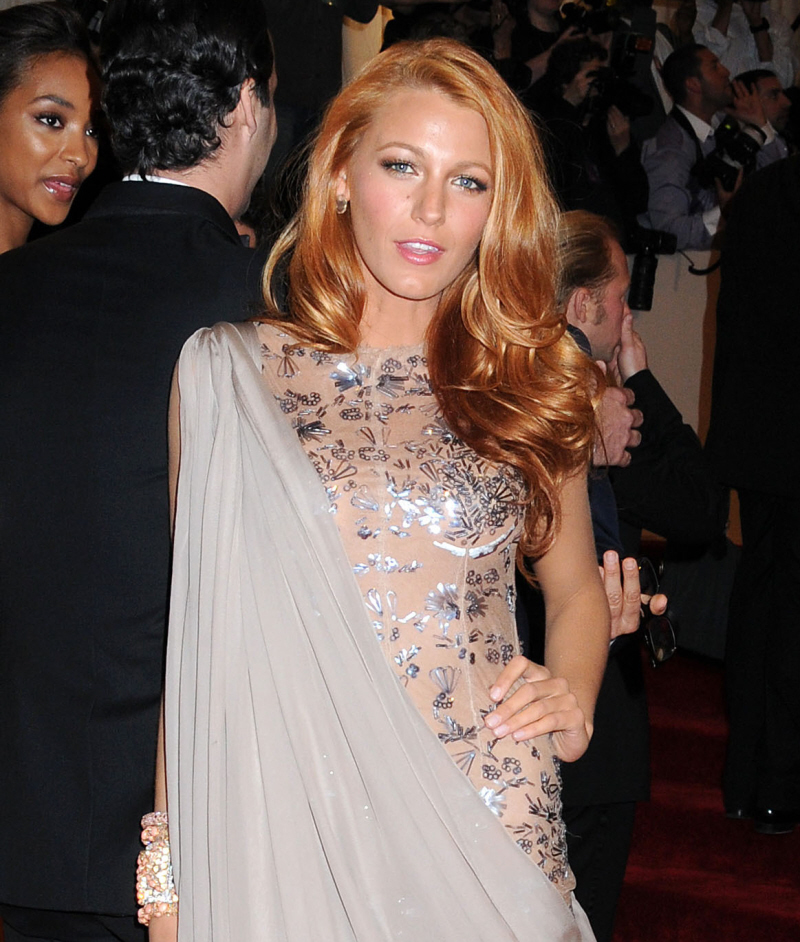 Photos courtesy of WENN.