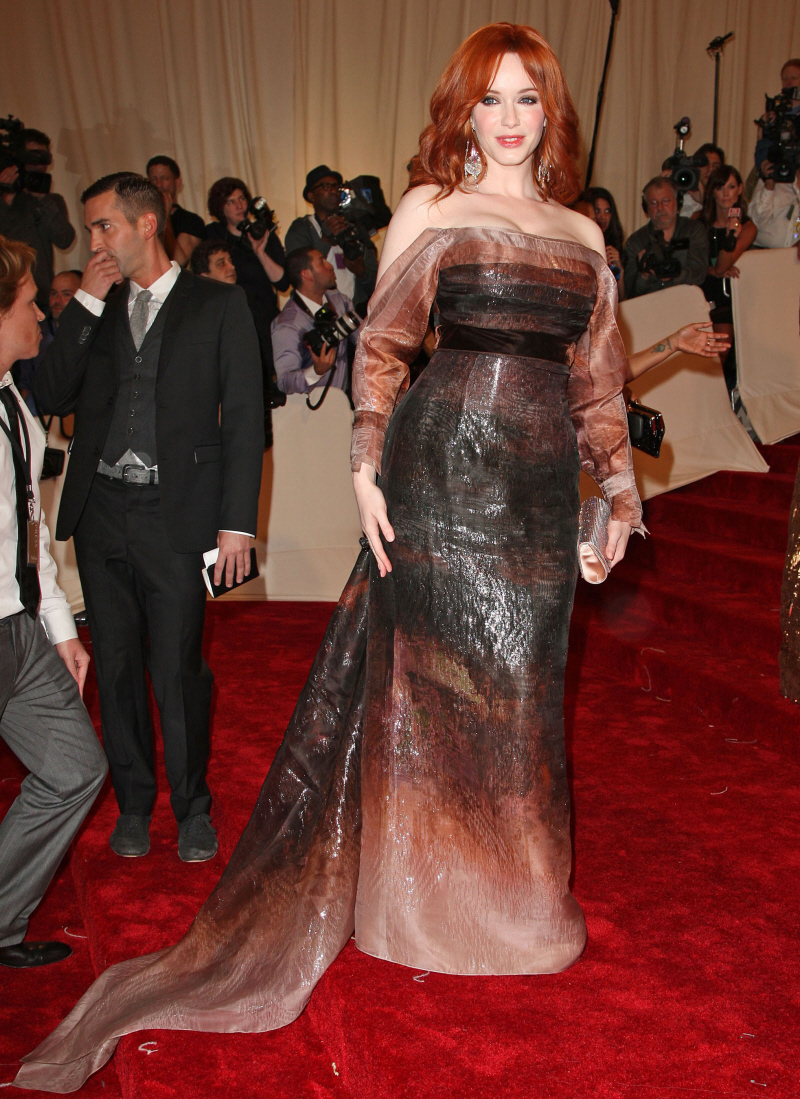 As I've said time and time again, you put Christina Hendricks on a red carpet, and you're going to get a hot mess. She's so, so pretty, and she's got this killer, voluptuous body and this fire-red hair and pale skin, and all of it put together CONFOUNDS stylists and designers alike. Plus, I think Christina is part of the problem – she really doesn't know how to dress for her figure or her coloring, and her personal, everyday style goes from hideous to extremely unflattering. So here's Christina at the Met gala in an ombré Carolina Herrera dress.
I guess the colors should kind of work on her. It feels like… autumn. Browns, rust, copper, charcoal, all of it SHOULD work on Christina. But it doesn't, because when you put it all together in a horizontal ombre, it's super-unflattering.
While I don't care for her bright red lips, I do think her makeup and hair is flattering, which is a nice change. Her limp bangs trauma was driving me crazy! I like her hair like this, although this particular style probably isn't "right" for a high-fashion event.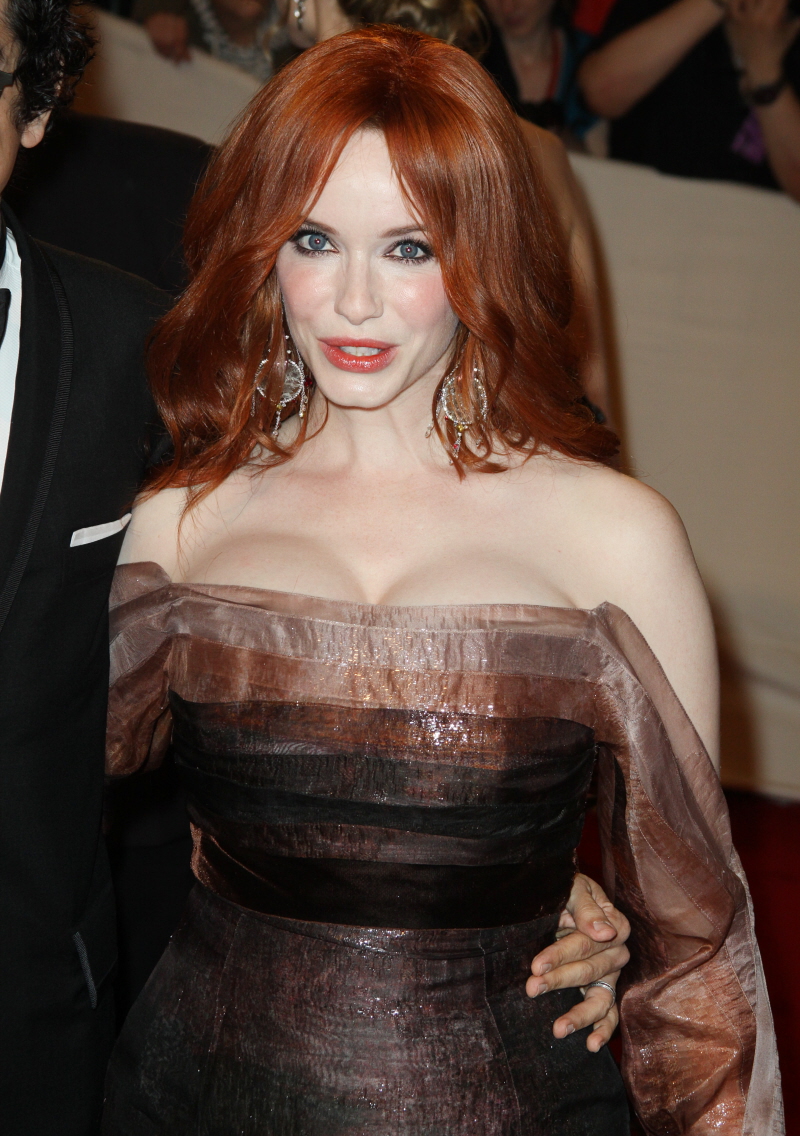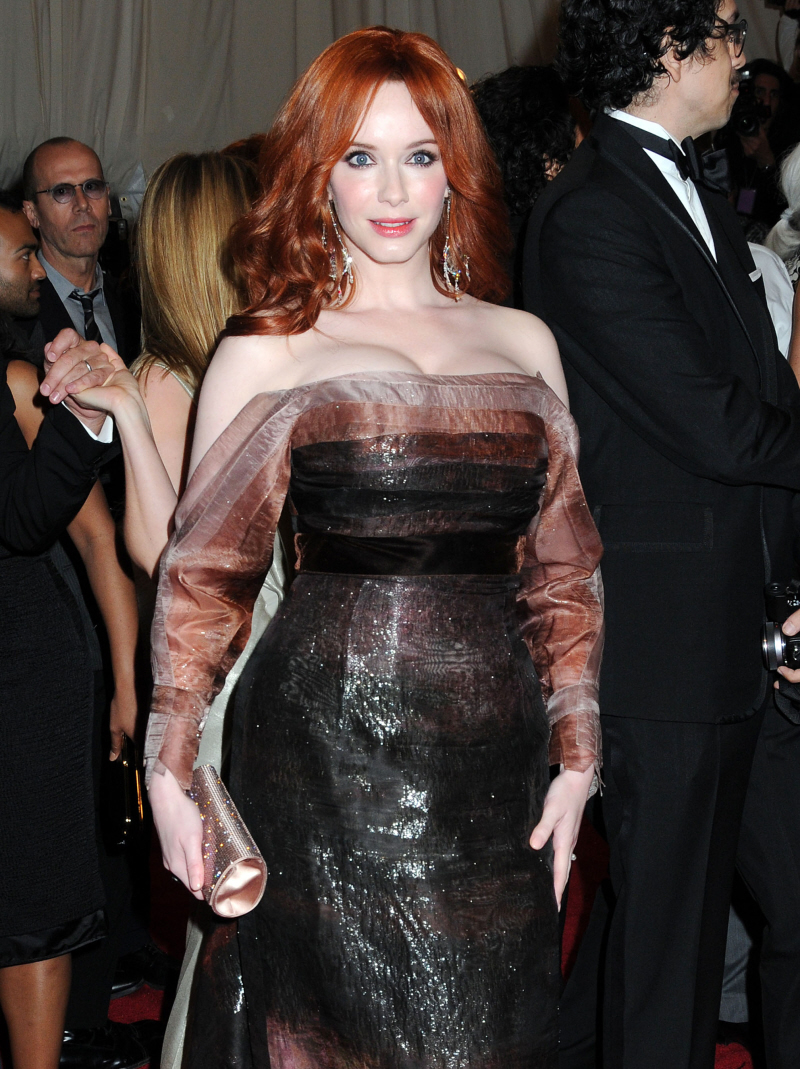 Photos courtesy of Fame & WENN.