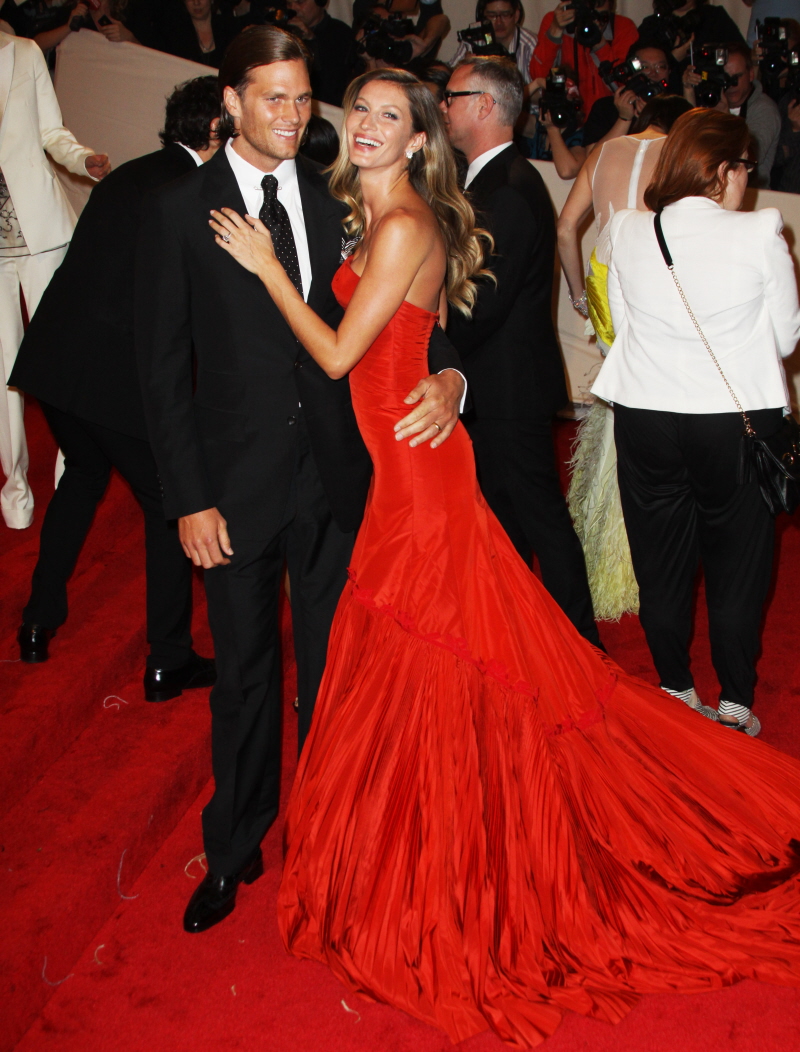 I have a question: how whipped is Tom Brady? He always attends these big fashion events with his wife, she gets the final say in his hair, and you know she dresses him too. While I don't hate on men being whipped as a general rule, I will hate on Tom Brady for a moment – he needs to grow a set and stand up to his wife, at least about the hair. The hair is ridiculous. He's a big boy, he should get a haircut.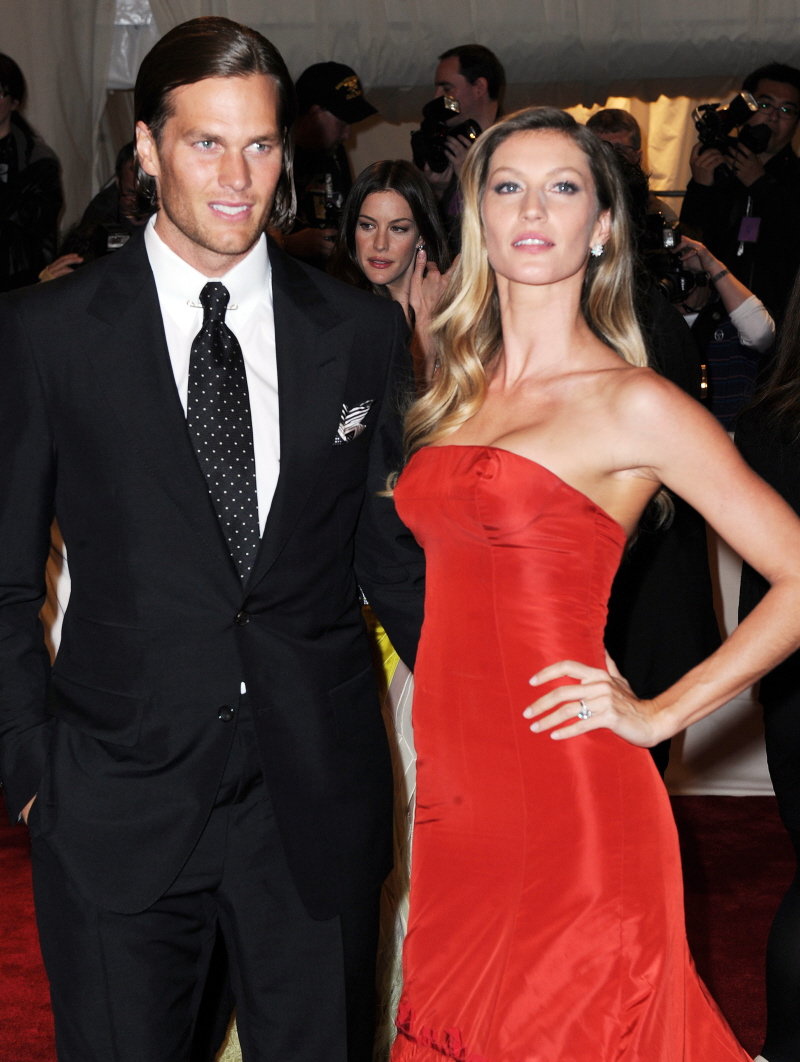 As for Gisele… meh. She's one of the few girls wearing McQueen, but I'm not sure if this gown is the best representation of McQueen's style in total, you know? Because I thought it was Oscar de la Renta. It looks like something Jennifer Garner would wear for the Oscars – not bad, per se, but not for Gisele, and not for this event. I also find Gisele's styling to be blah – she doesn't look "made up" at all. She looks like she just came from the beach, which doesn't "go" with the dress.
I guess I should say something about those now-defunct pregnancy rumors too – I don't see much of a belly on Gisele in these photos, so she was probably just bloated that day that I claimed she looked pregnant.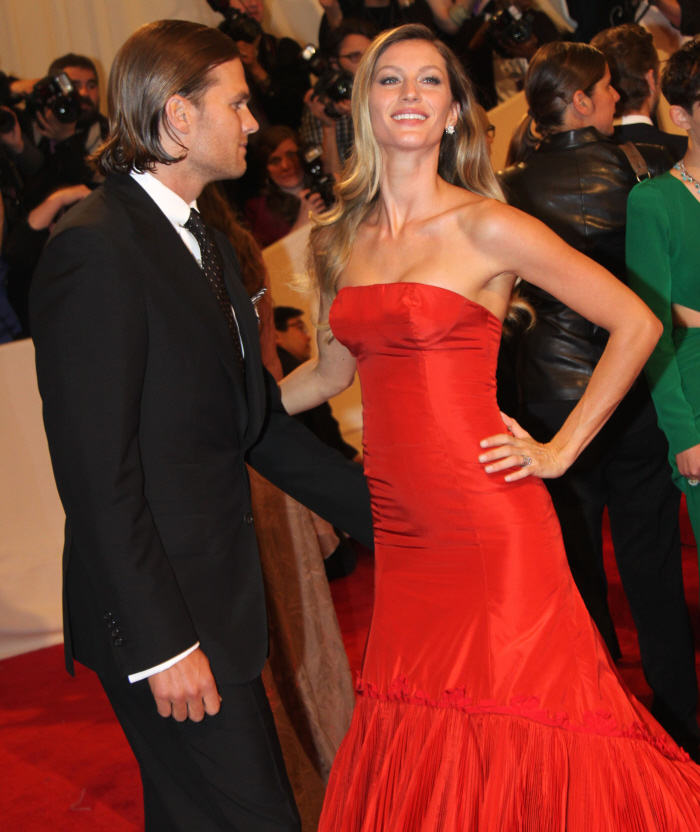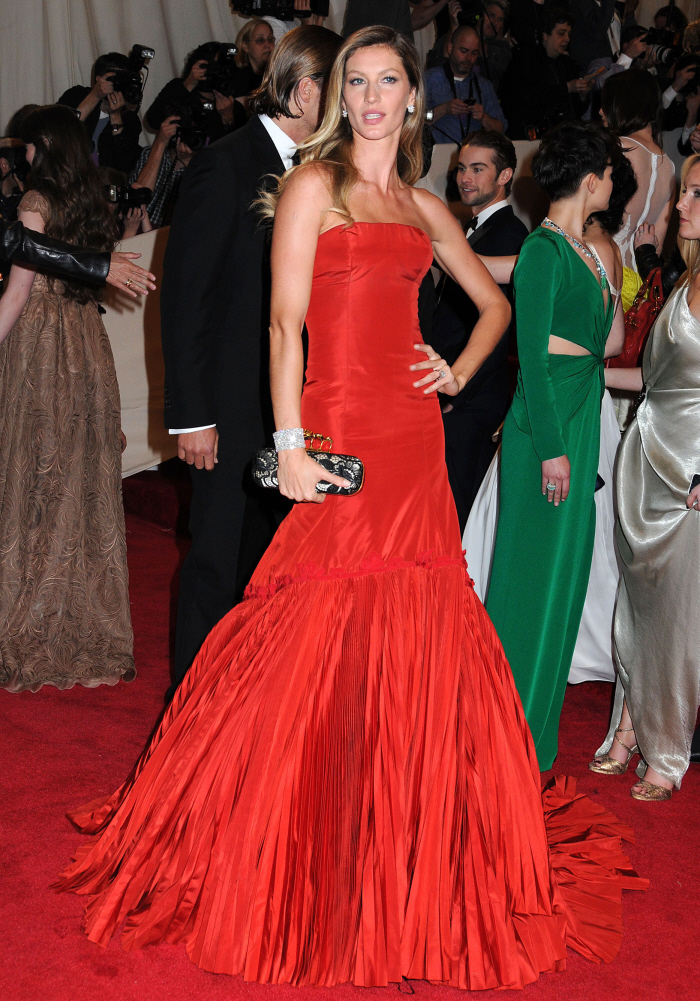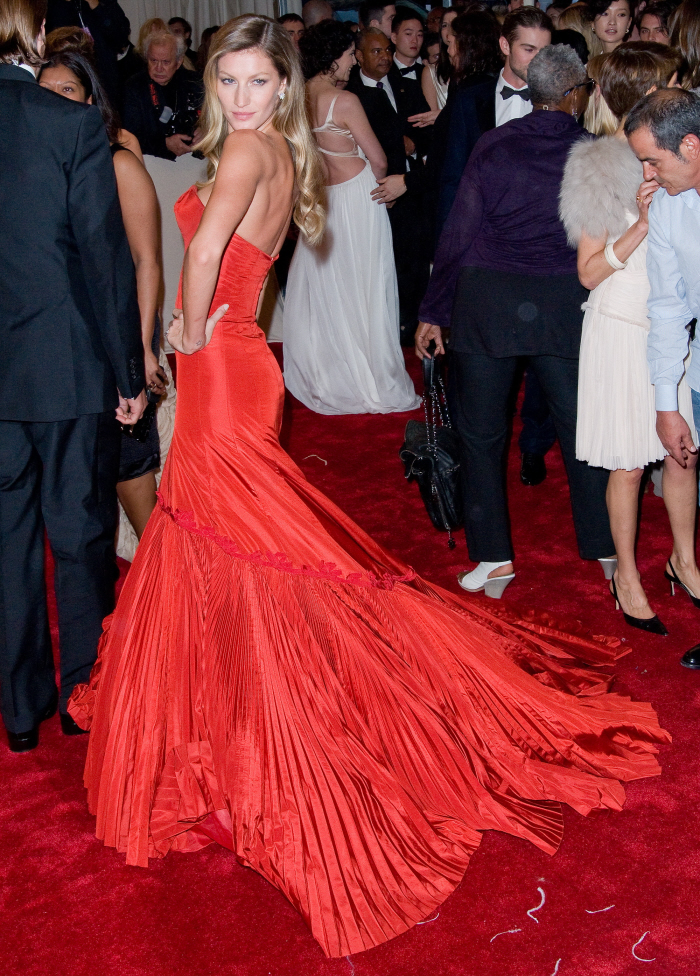 Photos courtesy of Fame & WENN.