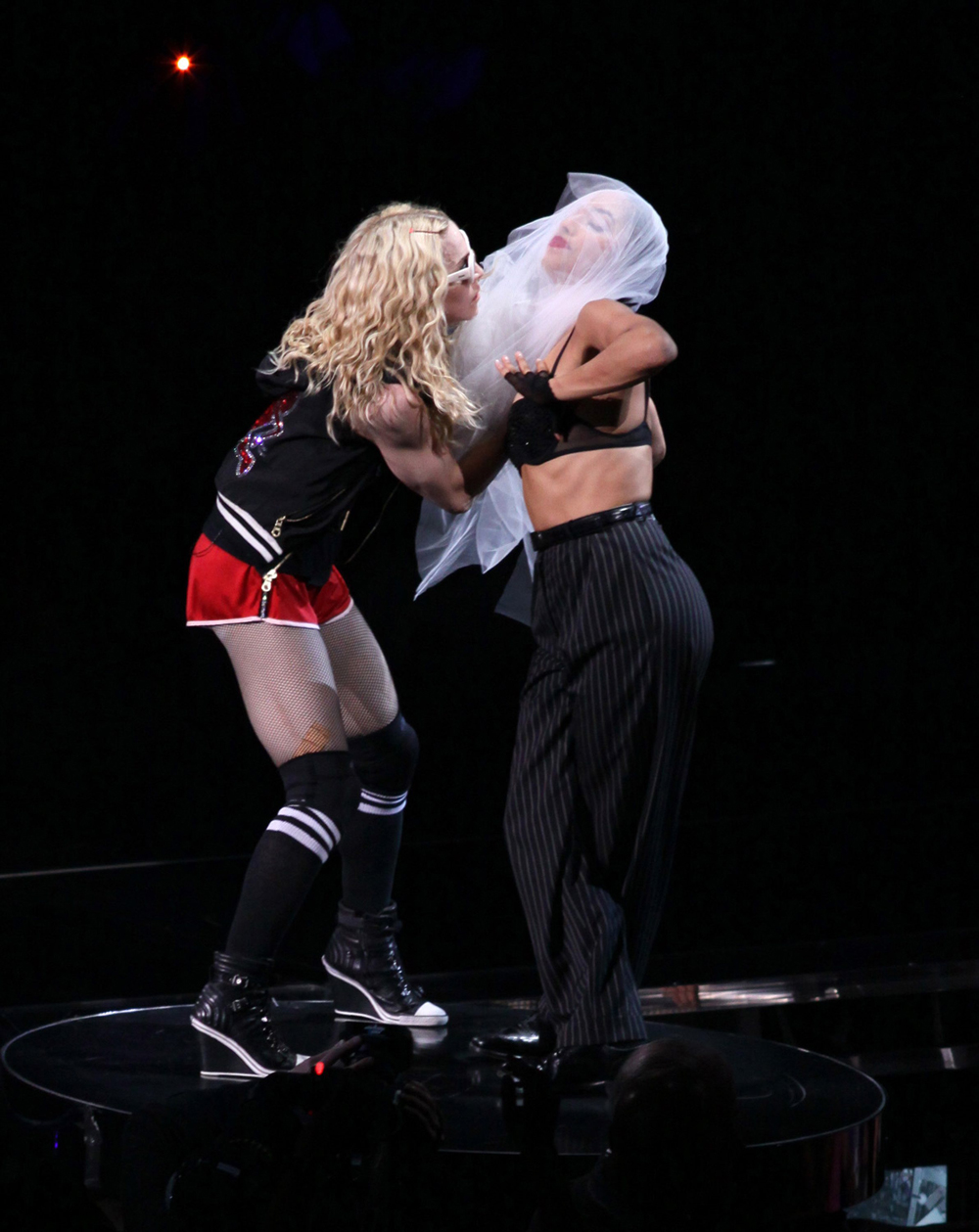 According to Us Weekly, Madonna and Guy Ritchie have been unofficially separated for over a year – and it sounds like their marriage was probably done with before that. The magazine claims that Madonna and Alex Rodriguez are very much romantically involved, though it seems like the two probably got together after Madge and Guy had split, since their source says they've been over for so long that, "'Guy is not involved in this equation.'"
As Madonna announces her divorce from husband Guy Ritchie, a source close to the singer tells Usmagazine.com she and the New York Yankees slugger "are definitely romantic."

"Guy is not involved in this equation," the insider tells Usmagazine.com. "With or without A-Rod, Madonna and Guy haven't been 'together' for over a year – they have been privately separated. Madonna, however, wanted to finish her world tour before divorcing."

An A-Rod source tells Us, "A-Rod and Madonna are more involved than ever. "Alex has really missed spending time with Madonna. However, he understands the position Madonna's in." The source tells Us six days ago that Madonna — who dined with Rodriguez Oct. 2 at Dos Caminos in NYC — "has agreed to be discreet about her relationship with A-Rod until her tour ends and a divorce is announced."

Madonna has been linked to Rodriguez since early July when Us Weekly broke the news that he had been making late-night visits to her Central Park West apartment in New York City. He would sneak out "as late as midnight," an insider told Us.
[From Us Weekly]
I just can't get over what an odd match these two make. If you'd told me they'd even shaken hands at a party I'd think, "Huh, what a funny photograph that must have made." Cynthia Rodriguez has long accused Madonna and Alex of having an "affair of the heart," – implying that perhaps they did not actually physically cheat on their partners. Though such Victorian phrasing is a little hard to imagine applying to Madonna. It'll be interesting to see if she and A-Rod actually come out as couple. And by that I mean go on dates to the Kabbalah Center.
Here's Madonna performing during at Madison Square Garden on October 6th . Images thanks to WENN.