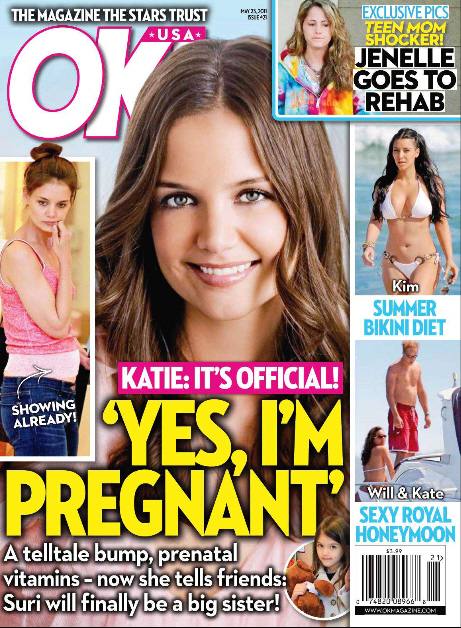 Nevermind that before OK! Magazine even went to print, Katie Holmes' rep was denying the alleged pregnancy to E! News. Nevermind that this is not even close to being the first time Katie Holmes has been photographed looking slumpy and bumpy. The girl has bad posture and a little tiny tummy, and it gets exhausting always calling "BUMP" on her. But OK! Magazine is not tired of it – thus, this week's cover. Katie's rep has already gone to People Magazine to deny it again: "She is not pregnant." End of story? Not really.
OK! Mag's story is all about how Katie denied her pregnancy with Suri too (although I don't remember many denials, honestly) so Katie could be denying a sure thing this time around too. The bulk of the article isn't even worth transcribing, so I'll just hit the highlights: Tom and Katie want a boy this time, Tom is being super-sweet to Katie lately, and Katie is "glowing." Oh, and a doctor think the bump is about 18-20 weeks along (um, seriously?). So, why I am I even doing this story? Because of this interesting little side-story about what it's like to be pregnant when you're in the Church of Scientology. Sort of like, What To Expect When You're Expecting Xenu.
"The mother's body is a pure vessel for the soul to come through," a Scientology insider tells OK!. "The baby's soul must inhabit its pre-birth body with the clear intention that it wants to be born."

According to the source, Scientology warns against any sexual activity, starting with the day a woman learns she's pregnant.

Some Scientologists choose to follow an intense detox program to cleanse the body. The woman is required to run on a treadmill every day and have frequent sauna sessions to sweat profusely. She also takes "vitamin bombs" containing mega doses of niacin, calcium, magnesium and other vitamins; and she has regular colonics, says the source.
[From OK! Magazine, print edition]
Super-creepy. I mean, the vitamins sound like a good idea, but it sounds like Sea Org is obsessed with regulating bowel movements too. And the "no sex while pregnant" thing? I imagine Tom Cruise is all "SOLD!" John Travolta is all "Sign me up!" This explains so much…?
In case you think the other tabloids are jumping on the bump train, they're not. Life & Style (via Jezebel) reports this week that Katie isn't "ready for another baby." Apparently, when Katie and Tom went to some event last week, they "barely spoke" to each other and a source says, "There was a definite chill between them. They looked like they weren't even friends." Fascinating. Contract renegotiations are stalled…?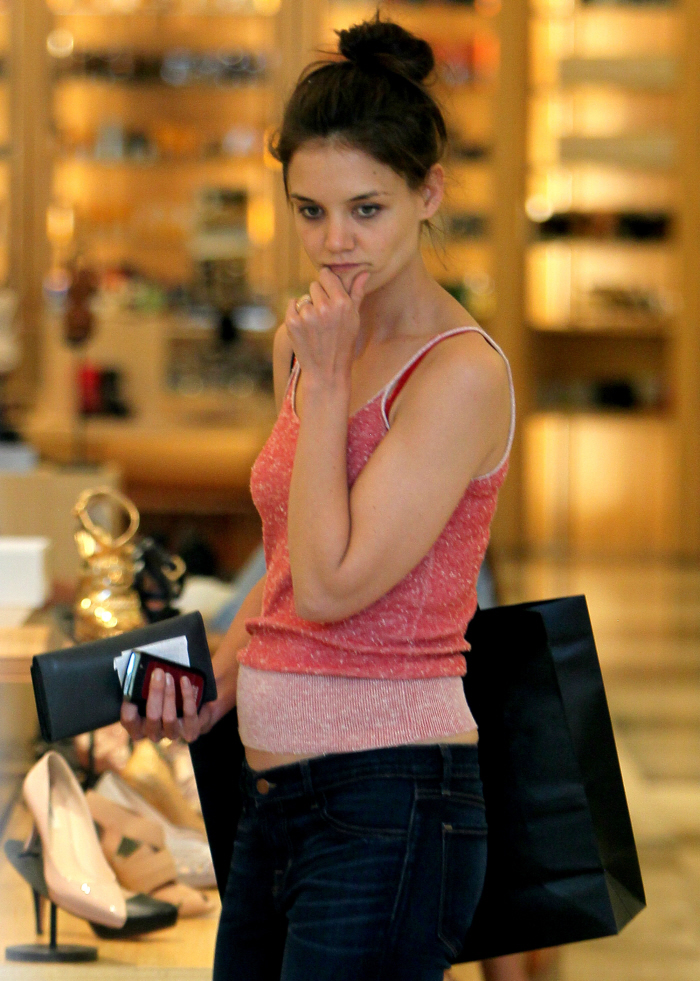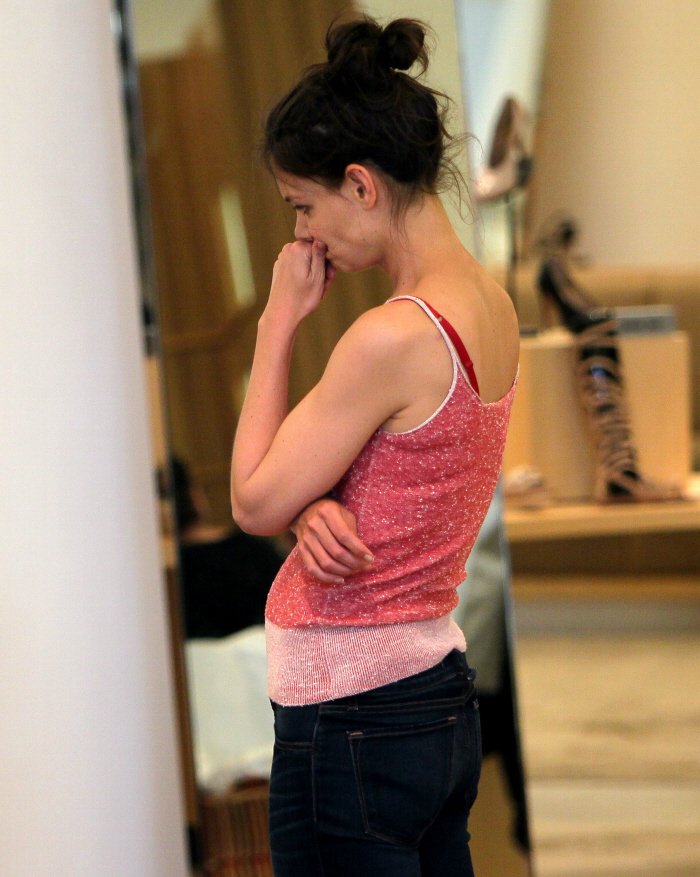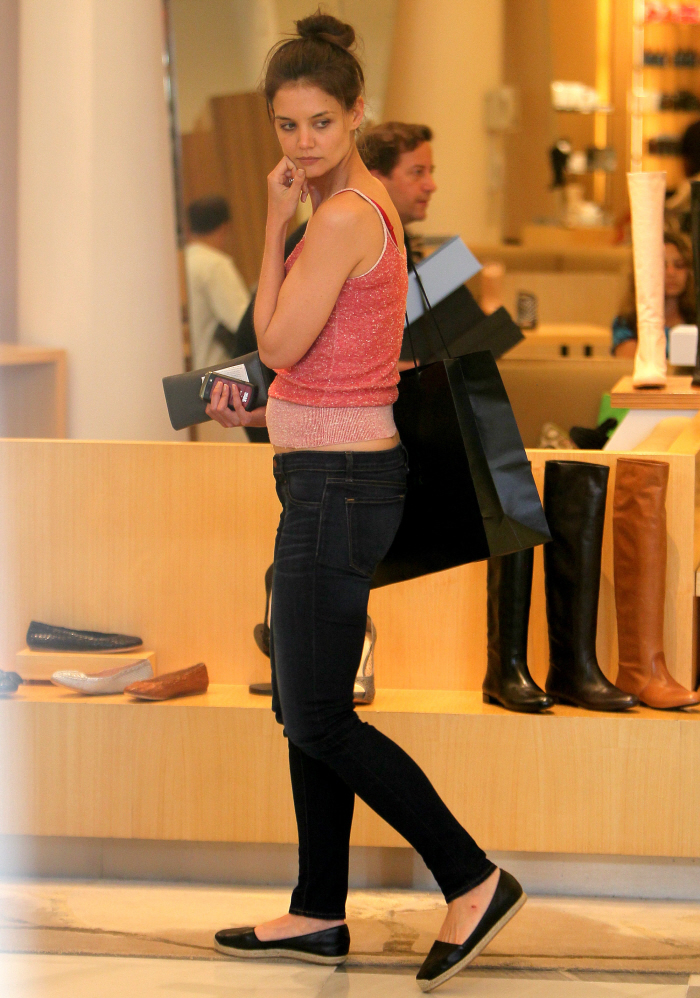 Photos courtesy of WENN.