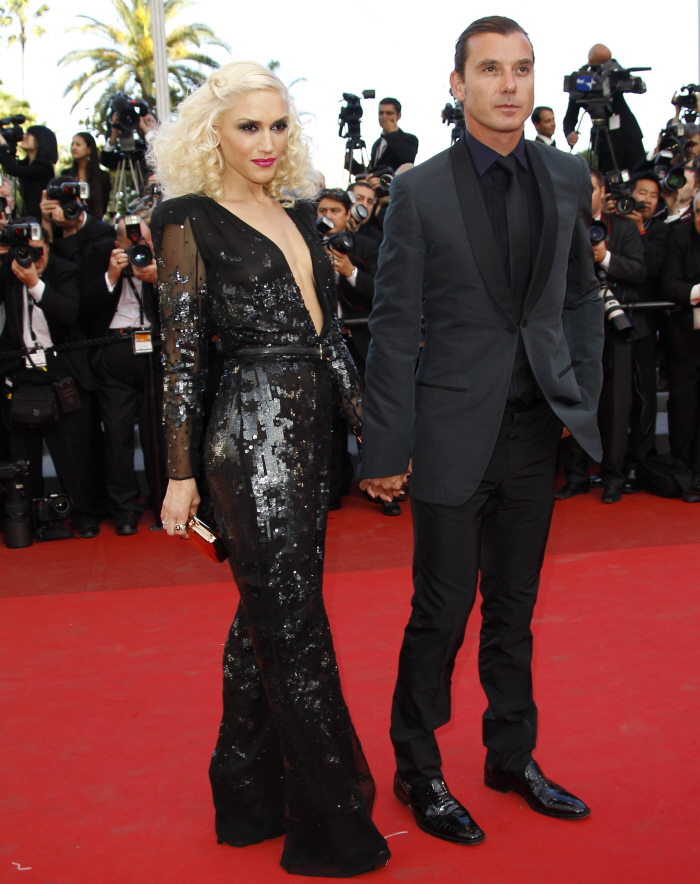 This is a post devoted to some of the additional photos from last night's Tree of Life premiere in Cannes – we already covered Angelina and Brad's red carpet appearance here. Brangelina's buddies Gwen Stefani and Gavin Rossdale were also on hand for the premiere. Considering I have no idea what other purpose Gwen and Gavin would have for being in the South of France, I'm going to say that they probably came explicitly to party and hang out with Brangelina. Gwen wore this Stella McCartney jumpsuit thing that only a small-breasted woman could wear without being arrested. Also: I'm pretty sure McCartney jacked this entire design from vintage Halston, because I was pretty sure this look WAS vintage Halston. As for Gwen's styling… the makeup is too heavy, but that's Gwen. That's her "thing". But the hair… Jesus, the hair. It's a wonder Gwen's hair doesn't fall out in clumps.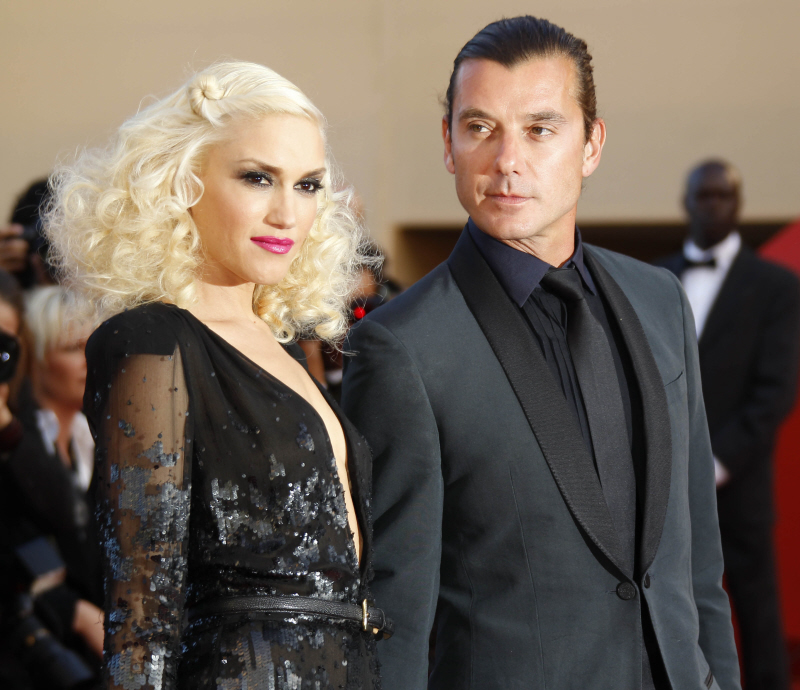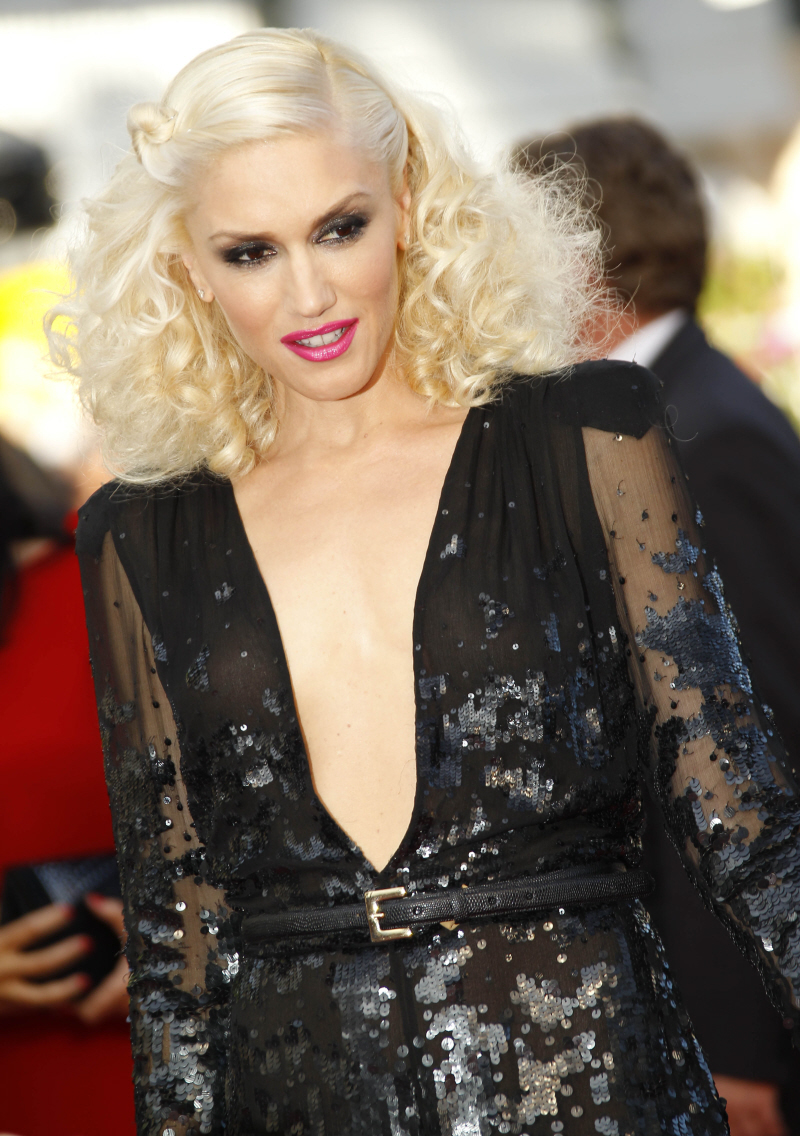 Wherever Jude Law goes, he hears the Ocean's 11 theme in his head.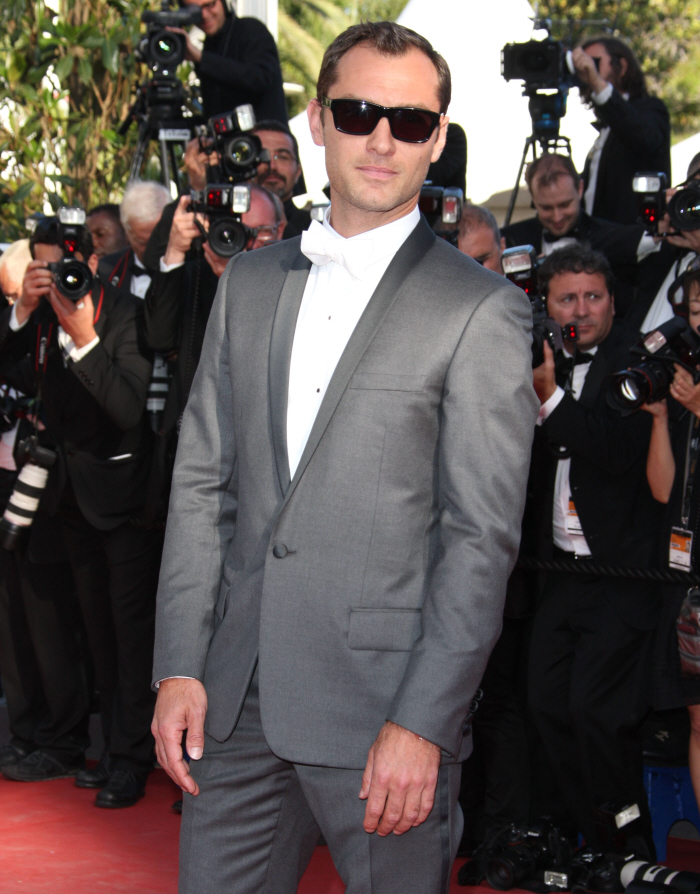 In nearly every photo I saw of Zoe Saldana, she had a major case of bitchface. Why so peeved, Zoe? You thought you were the next big thing and now when you show up at Cannes, none of the photographers even bother to point their lenses at you? That was mean. I apologize. Zoe is wearing Armani… I would never have guessed "Armani" for this candy-cane-sarong dress. It's kind of interesting, and Zoe definitely works it better than most girls would.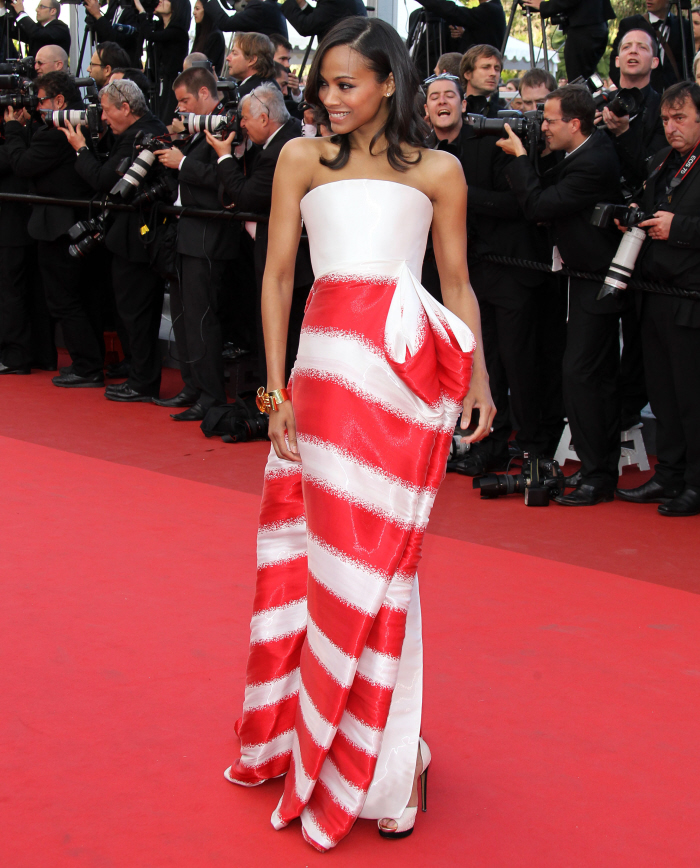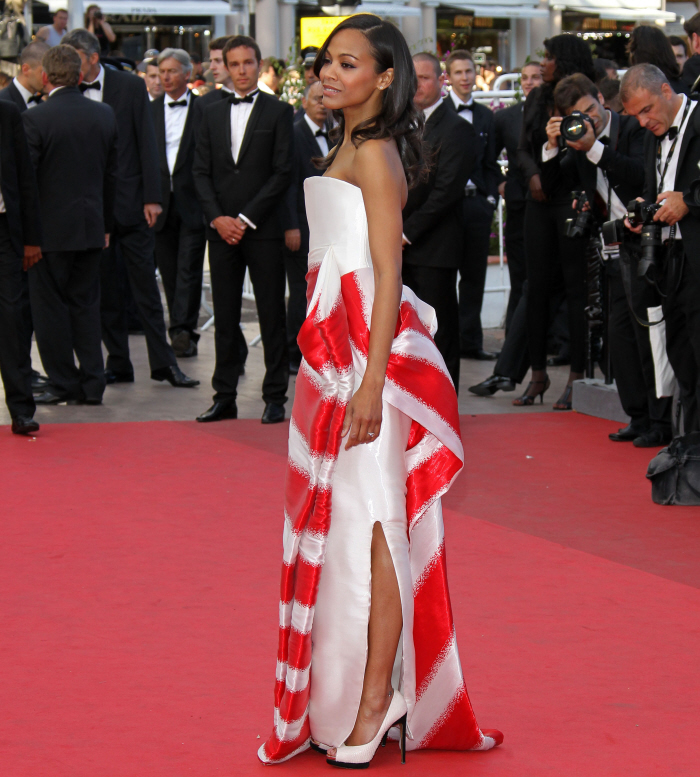 Let's end it with some additional Brangelina photos that came in after I published yesterday's story. This one, below, might be one of my favorite Brange photos EVER. While Brad and Angelina are often affectionate on the red carpet (and off), Brad usually isn't so grab-happy and clutchy. I like it. I like the way he's holding her, pulling her closer to him. I love the look of his hands on her. Is this gross? Whatever. I think this is a lovely, sexy photo, and dear God, I love Angelina's profile.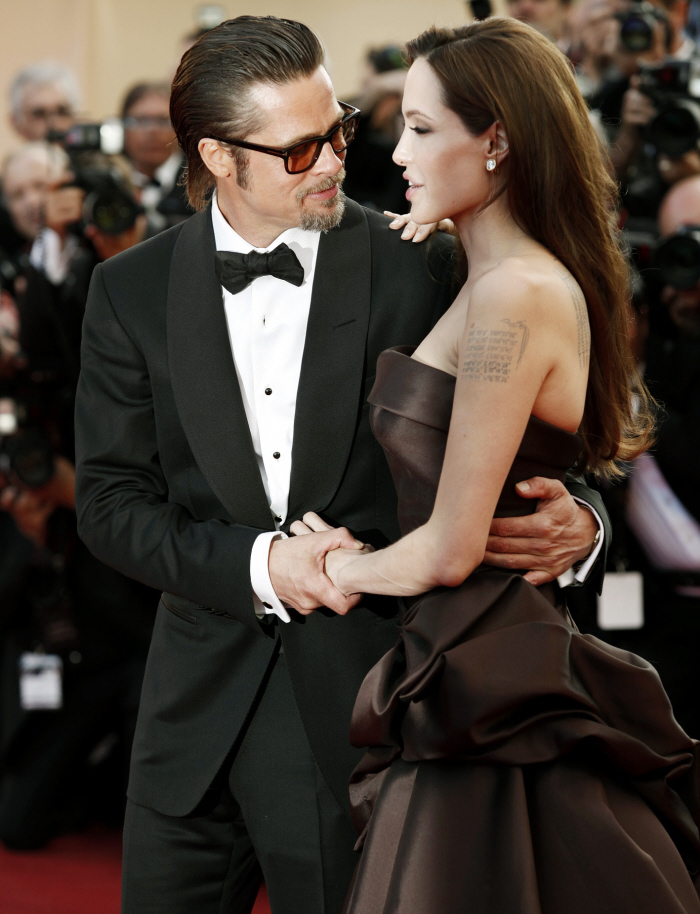 Angelina is simply shocked that Brad was man-handling her! SHOCKED.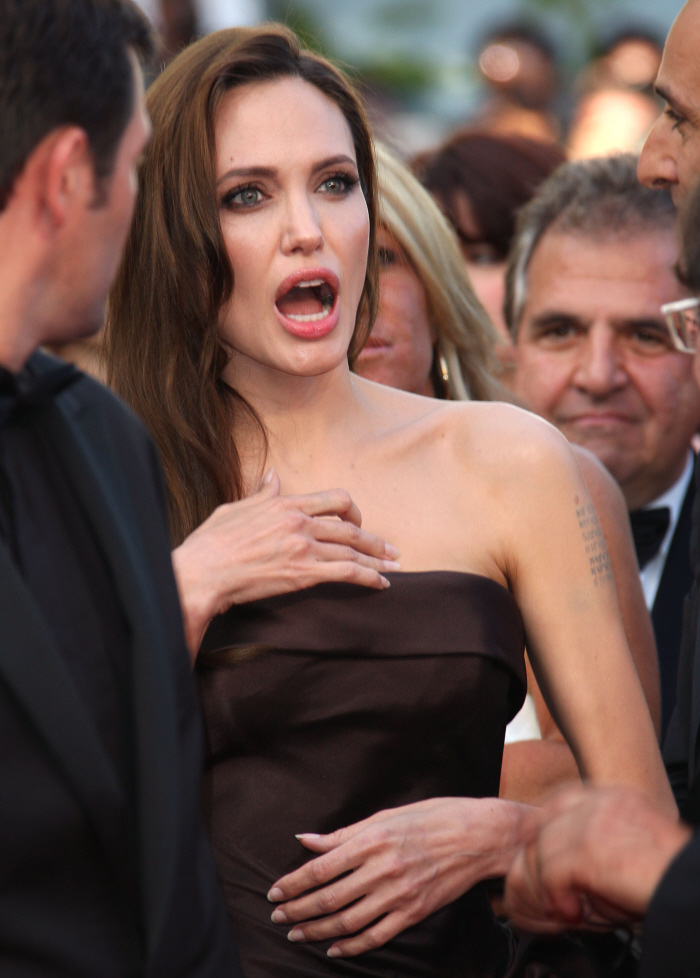 Photos courtesy of WENN.