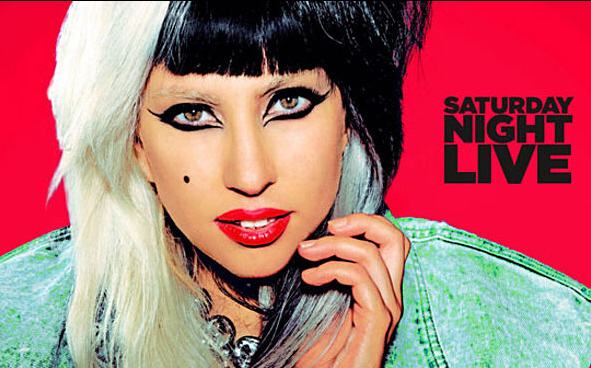 I totally missed Saturday Night Live last night, because I'm an old fart, etc. Justin Timberlake was hosting, with Lady Gaga as the musical guest. I've been watching clips from last night's show, I think the most-talked about skit will probably be Andy Samberg and JT making another classic '80s-style music video, like "D-ck in a Box" and "Mother Lover". This one was called "The Golden Rule" and it featured absolutely AMAZING overalls and Lady Gaga as "the girl".
I have to admit… my favorite part of that was Gaga. That's a hint of the old Gaga. I mean, she looked like drunken, cracked-out hell, but she was hilarious and she sold it, beautifully. And her voice is so suited for these cheesy '80s songs. She was brilliant here. JT and Samberg were pretty wonderful too.
And then Gaga performed "Edge of Glory" and "Judas" and for her second performance, "Born This Way". The egg came out again. Gaga is "hatched" this way.
I'm telling you, "Edge of Glory" is one of the better '80s power ballads. It totally belongs as the theme song for a Karate Kid-type film. Meanwhile, "Judas" just sucks. Hard.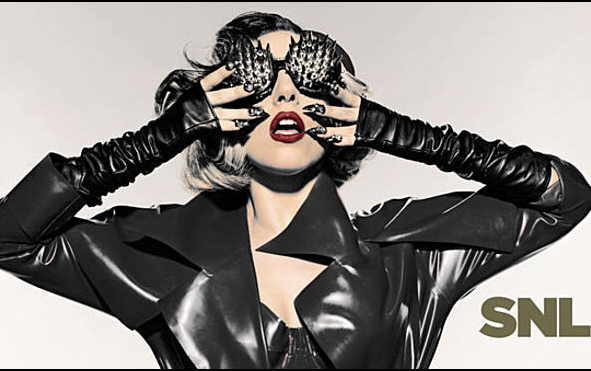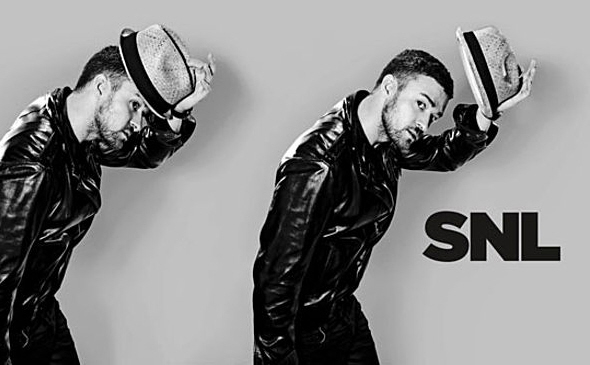 Bumper photos from SNL.