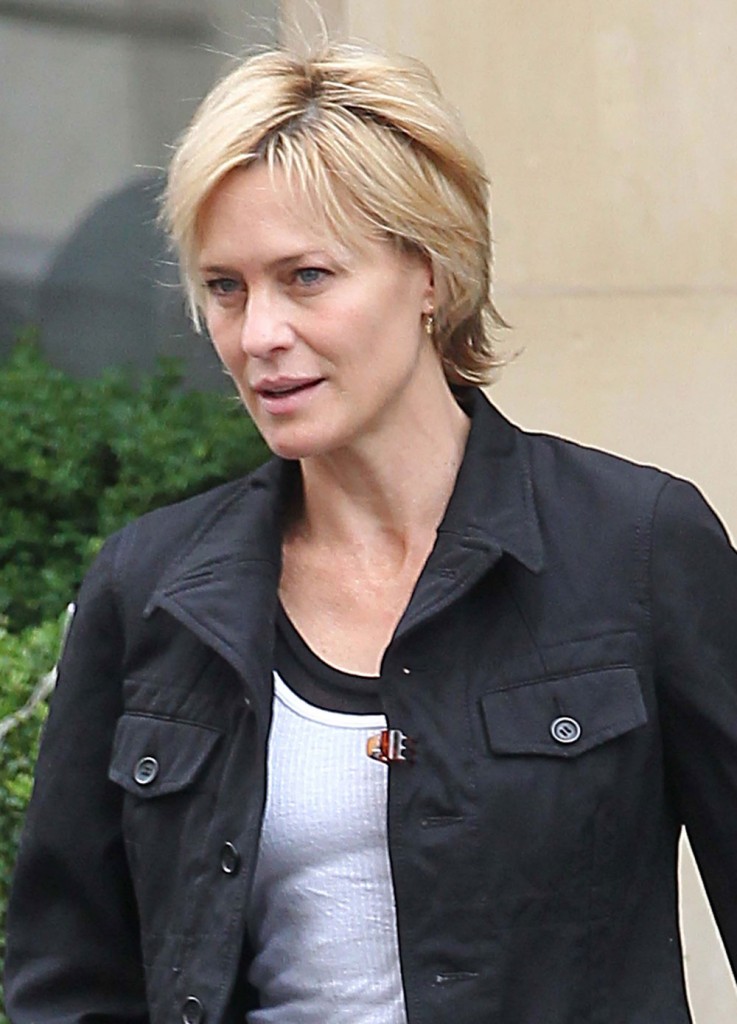 The last time I remember seeing Robin Wright, she had blonde shoulder length hair that was choppily layered around her face. Her hair was short by Hollywood standards, and she deserves a lot of credit for not filling it out with fake long extensions.
Now Robin has cut off her hair to a short bob that makes her look a lot like Edie Falco in Nurse Jackie. This cropped 'do is popular lately, with Katherine Heigl, Hayden Panettiere, Carey Mulligan, and Emma Watson all wearing variations of this style. Robin was spotted out in Paris on Friday, where the photo agency Fame notes that she is "working on a campaign for Gerard Darel designs."
When you compare her new hair to the last time we saw her, at a premiere in April, it's much better. The layers were too thin around her face and her hair looked as messy as her outfit.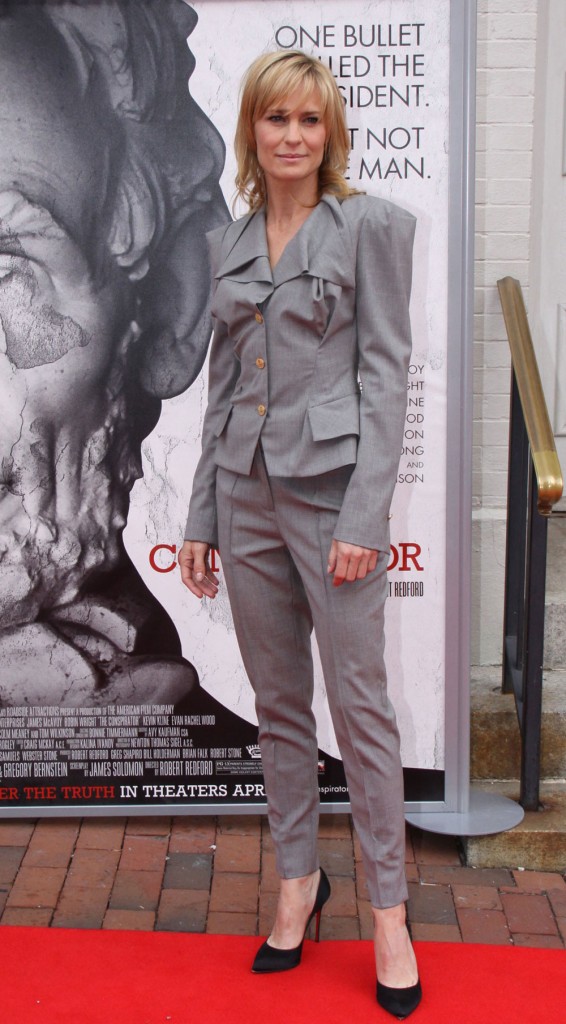 If you compare her hair to the SAGs in January, it was better longer. She has angular features and longer hair softens her face. I have shoulder length hair, though, and it scares me to think of cropping it so short. It's daunting to cut off your hair, although I guess when you're as beautiful as Robin it's not as big a risk as the rest of us.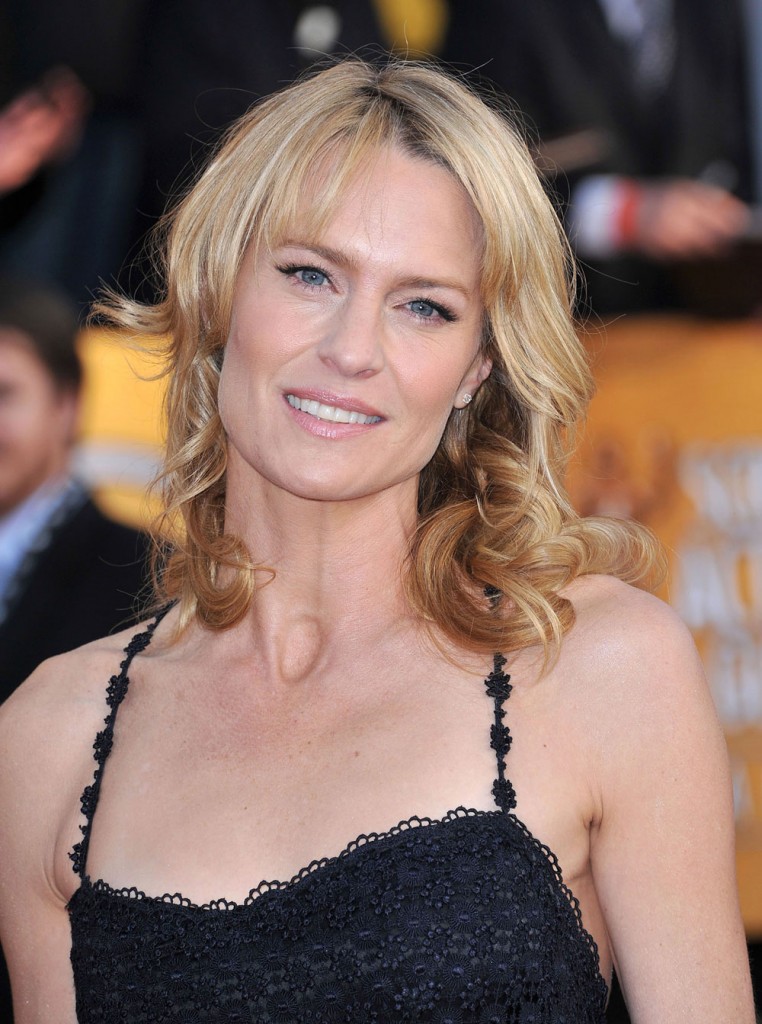 Remember when she went brunette for a little while in 2009? That didn't last long.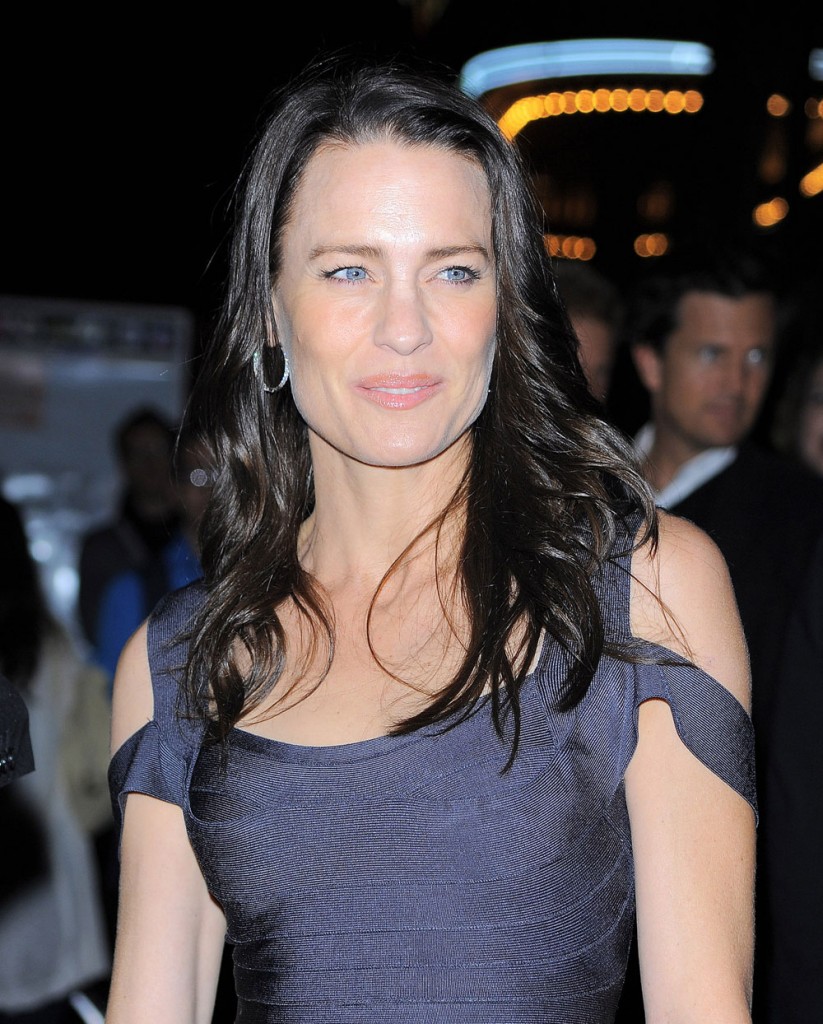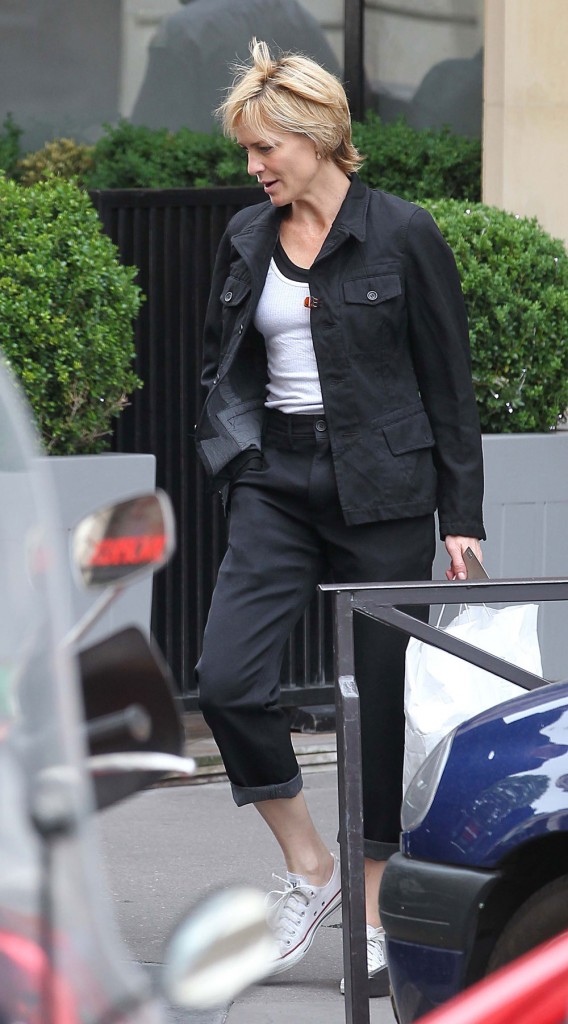 Photo credit: Fame Pictures (new photos) and WENN.com (older photos)