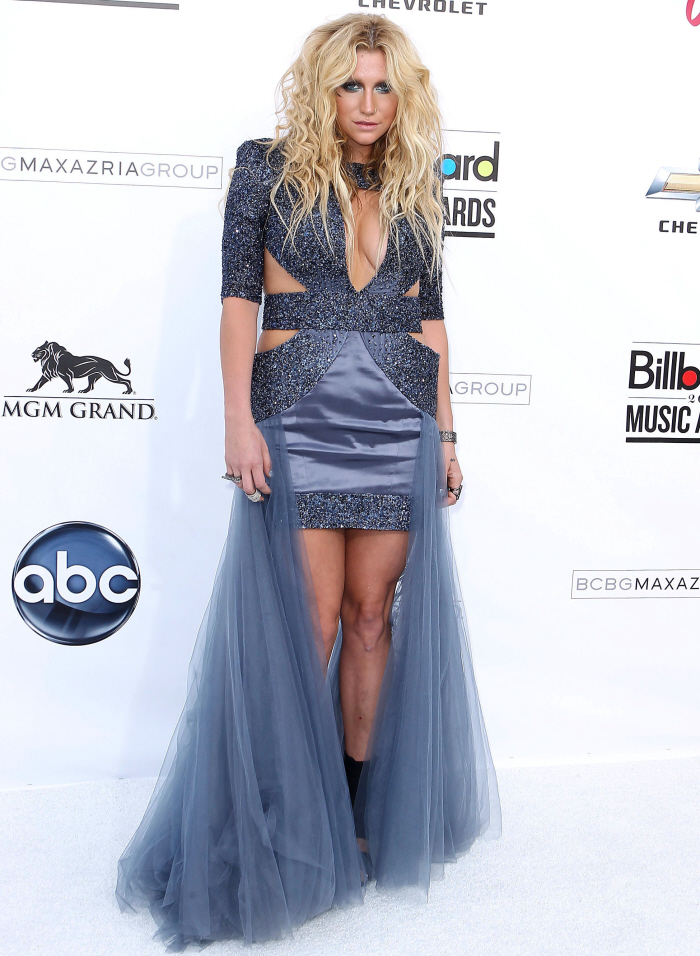 While Rihanna went professional and crisp in a white suit, and Lady Gaga didn't even show up, there was a void. A void three musical crazy women tried to fill. Those ladies? Nicki Minaj, Fergie and Ke$ha. Honestly, though, none of their costumes were as crazy as some of the junk they've tried to pull in the past, which leads me to believe that this entire Billboard Music event was totally budget and unnecessary.
Ke$ha wore this completely unflattering dress, allegedly by Jad Ghanour, although I can't imagine any designer wants to put their name on this. Here's the problem: I actually kind of like Ke$ha. In interviews, she's funny and clever and kind of cool. Her music is not really amazing or anything, but I'd be lying if I claimed I hadn't downloaded "Blow". But the problem is that the chick doesn't really "fit" into the molds of successful pop artists. She's not a Rihanna, a Britney, or even a Nicki Minaj. She doesn't have the looks to pull off the weirdness, IMO. This dress is just so… ugly. And it emphasizes all of the bad parts of Ke$ha's body. Ugh.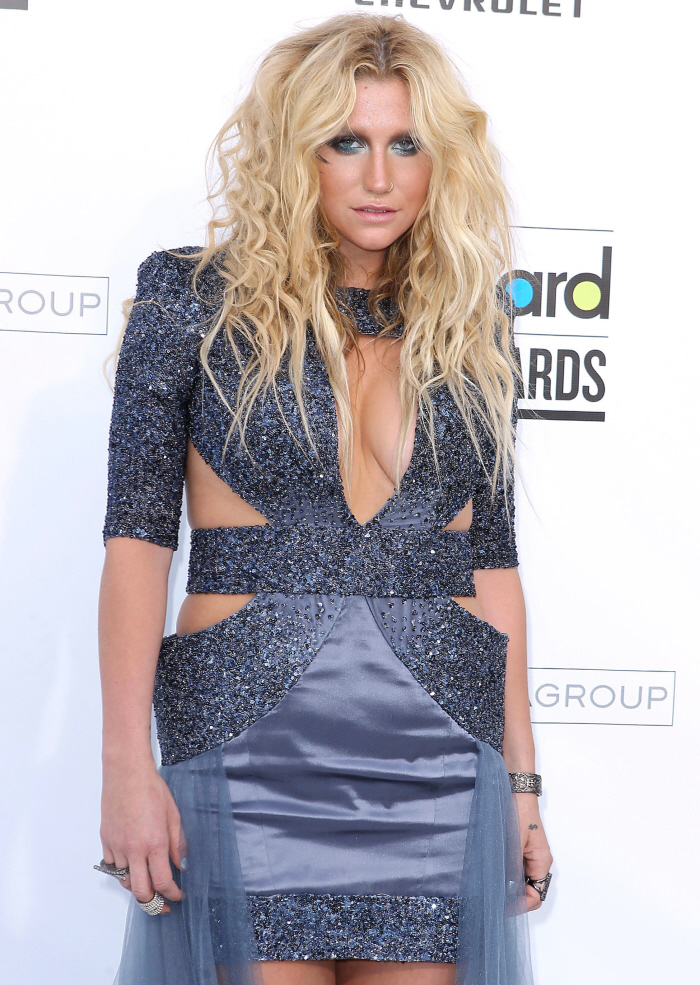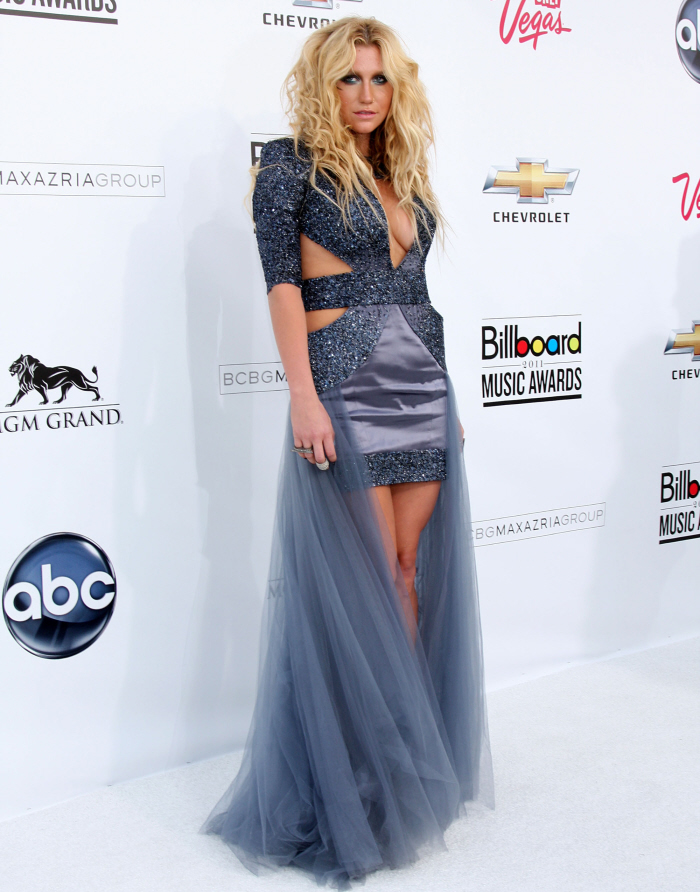 As for Nicki, she wore this horribly unflattering Mark Fast bodysuit and Versace heels. So, so trashy and ugly. The outfit, not Nicki, although you could make the argument for Nicki as well. She just… tries too hard.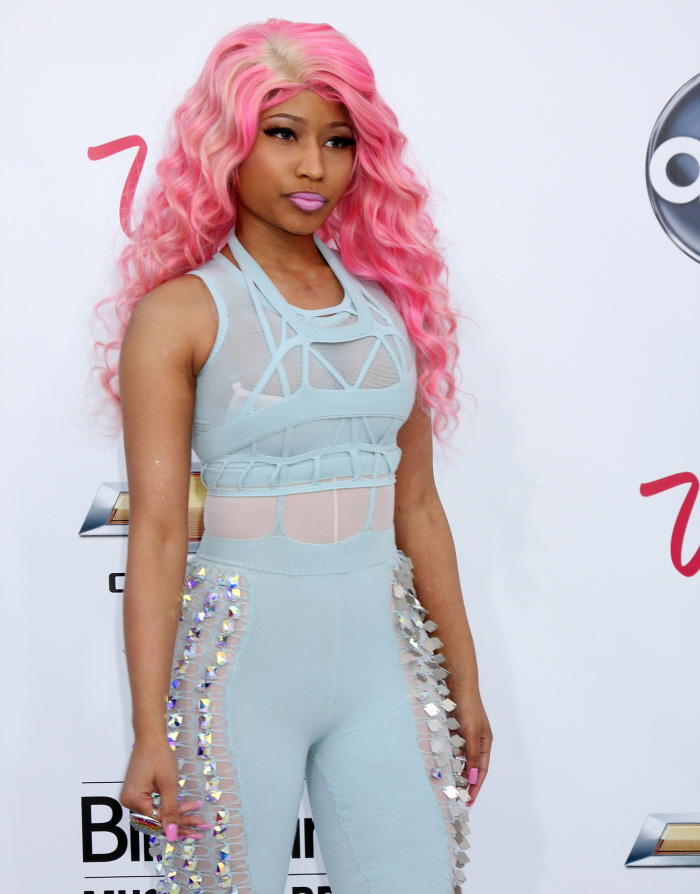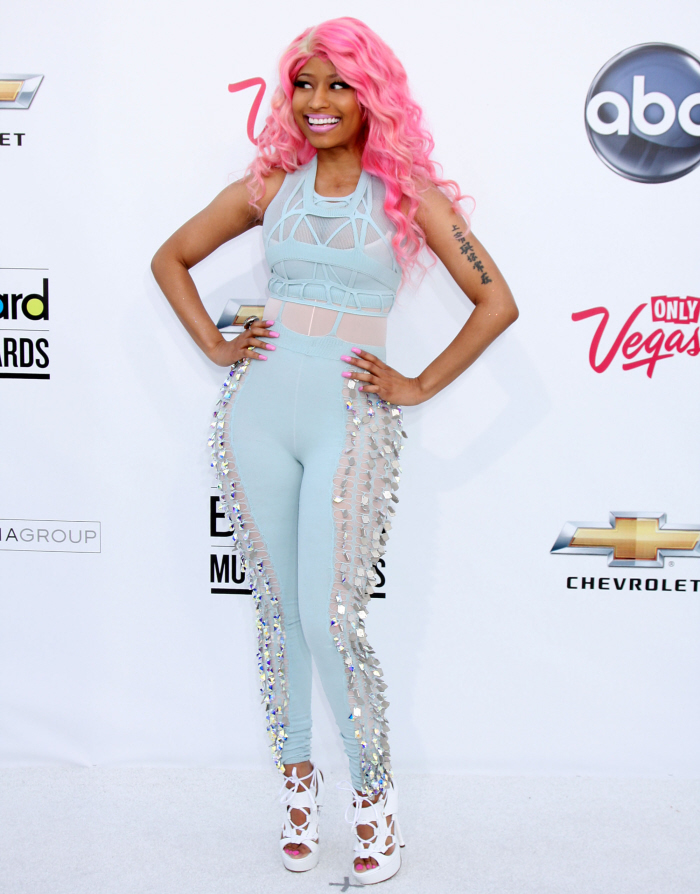 And finally, we have Fergie in Max Azria. I can't even look at the fug faux bondage stuff because I'm too enchanted by her ridiculous drag queen face. Too much plastic surgery, too much makeup, too much fug. It's really difficult for me to pick a worst dressed.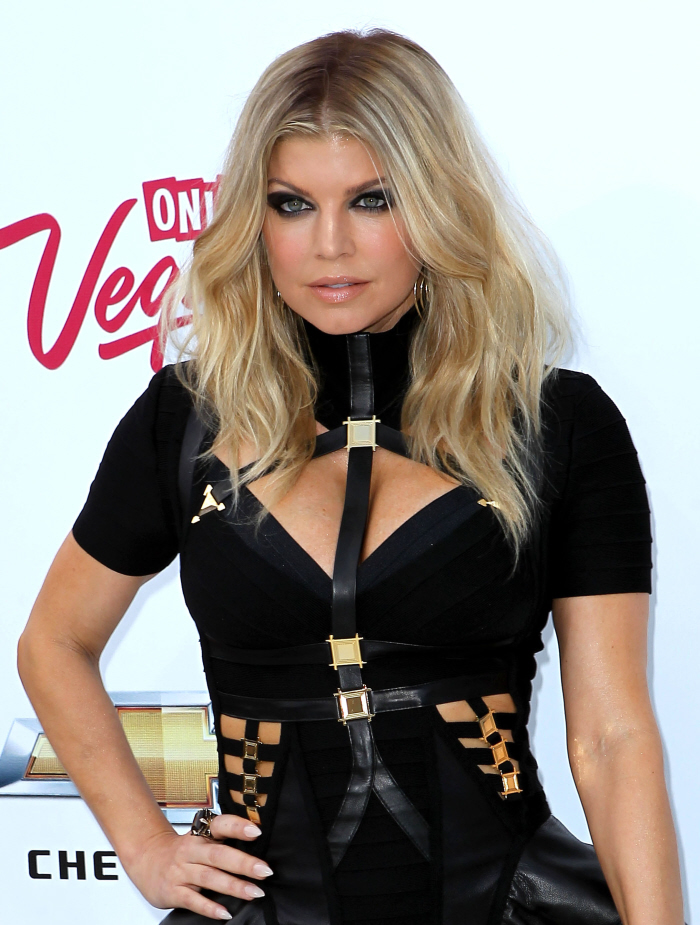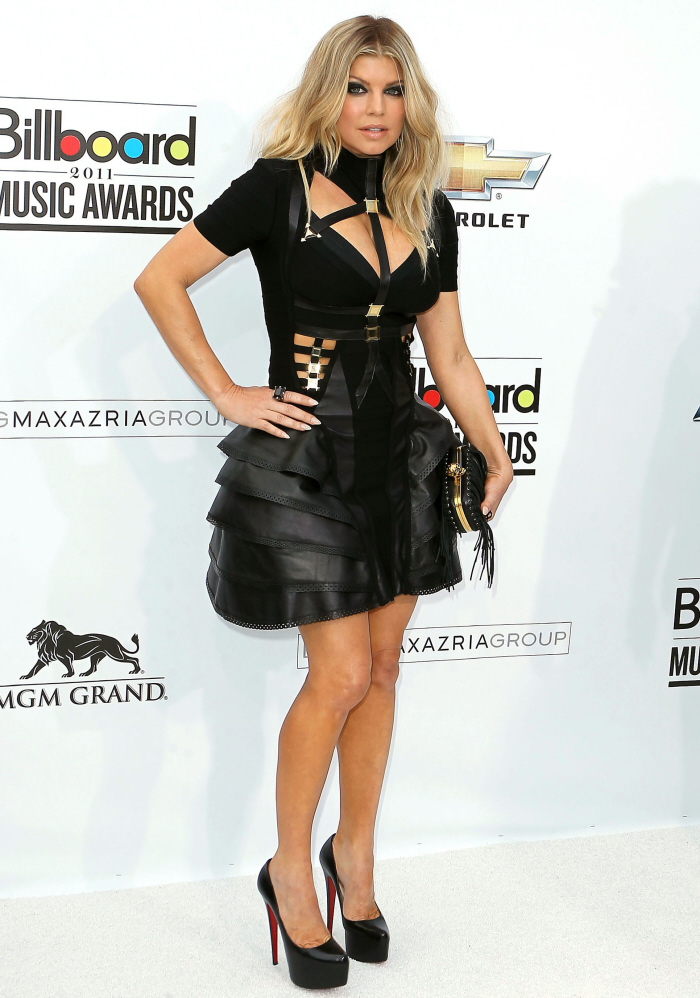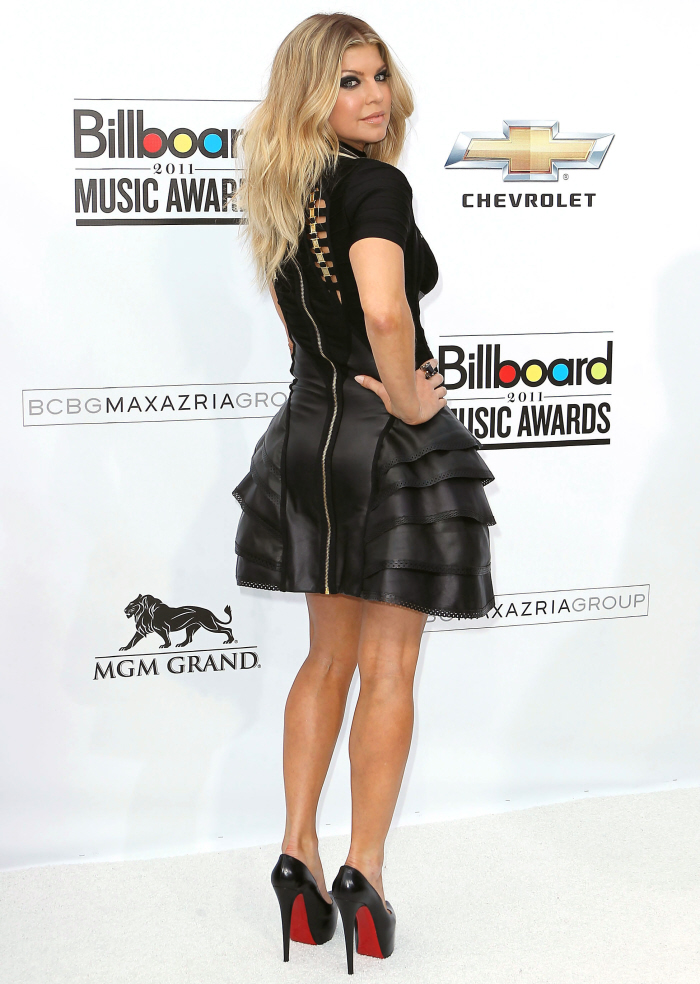 Photos courtesy of WENN.