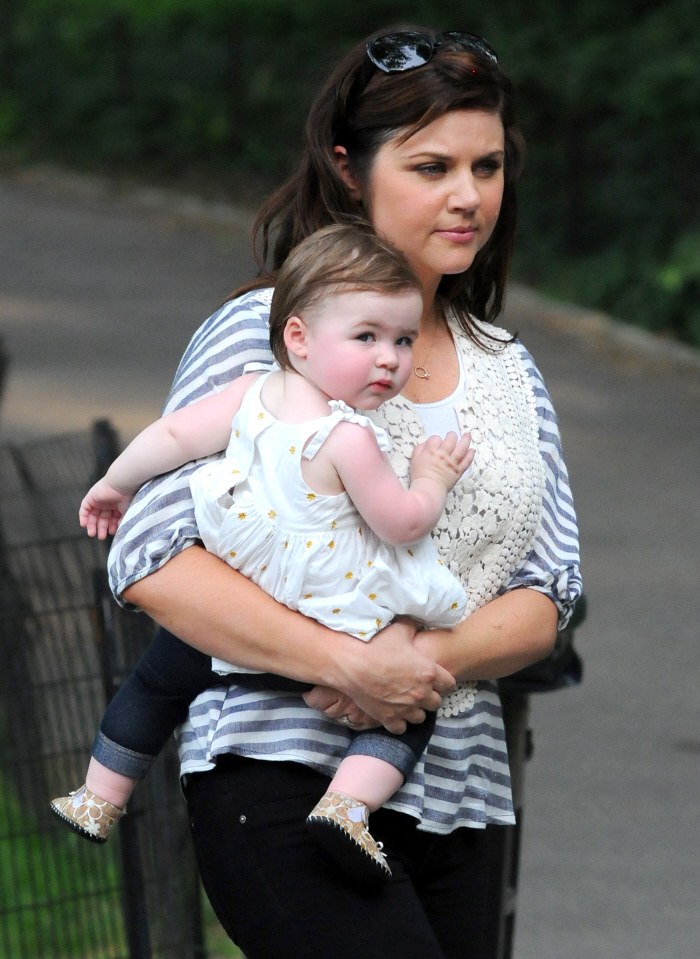 Here are some new photos from something called the "Baby Buggy Bedtime Bash" in Central Park. Tiffani (AMBER) Thiessen was there with her year-old baby girl, Harper Renn. I haven't seen many photos of Harper, so these made me happy. Plus, I just love Tiffani. I love her as a person, and as an actress – she's wonderful on White Collar. I think Harper is a good blend of her two attractive parents already. At first, I think Harper had little baby highlights, but I think the "lighter streaks" that I'm seeing are just her pale skin peeking through?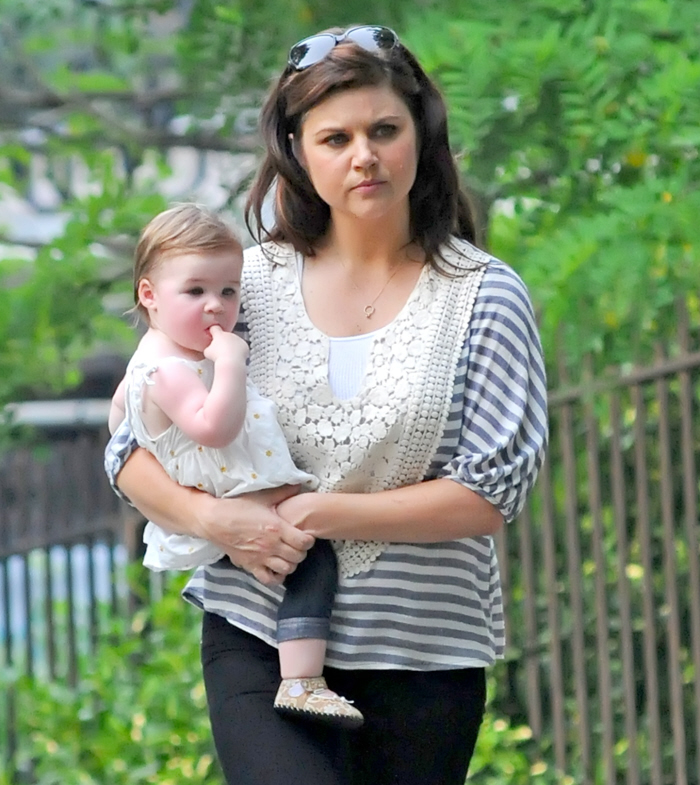 So, I actually squealed a little bit when I saw these pics because I get to talk about White Collar! The new season premieres next Tuesday!! Yay! Now we can finally find out exactly WTF is happening with the treasure. I think Alex stole the stuff and managed to put it where Neal could find it? And, mostly importantly, they can finally start shooting some sexier stuff between Tiffani and Tim DeKay. It felt like the whole last season was all closeups of her face. Not really, but they definitely had to work hard to NOT show her figure. Also: Tiffani's husband Brady Smith is going to be coming on the show!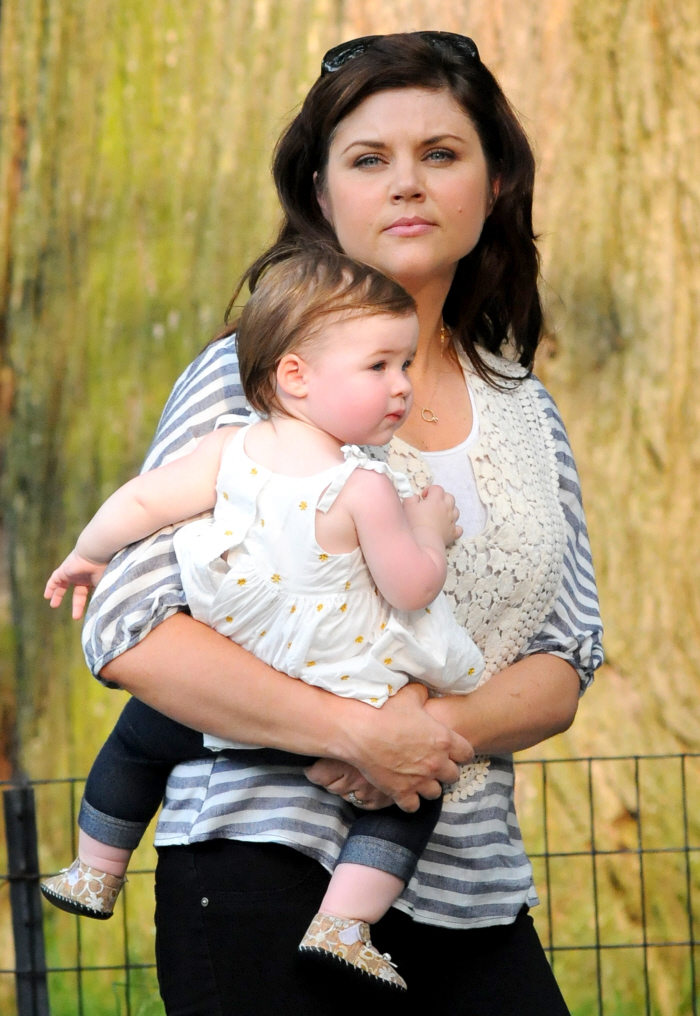 More photos from the event – Jeremy Sisto (hot) and his daughter Charlie (adorable). And Jessica Seinfeld and one of her daughters (no comment).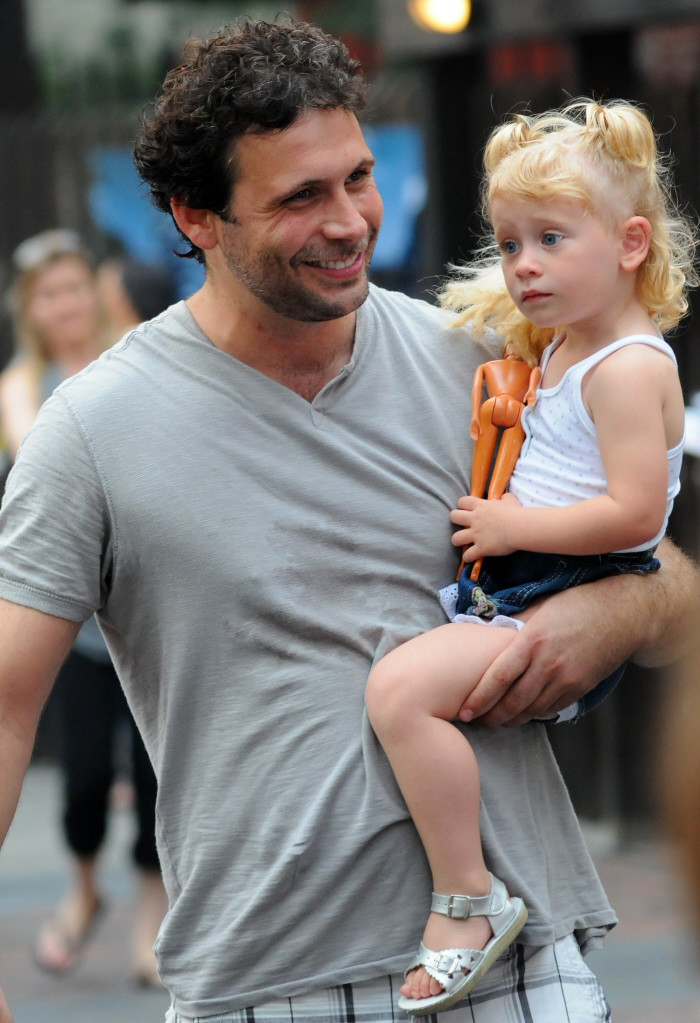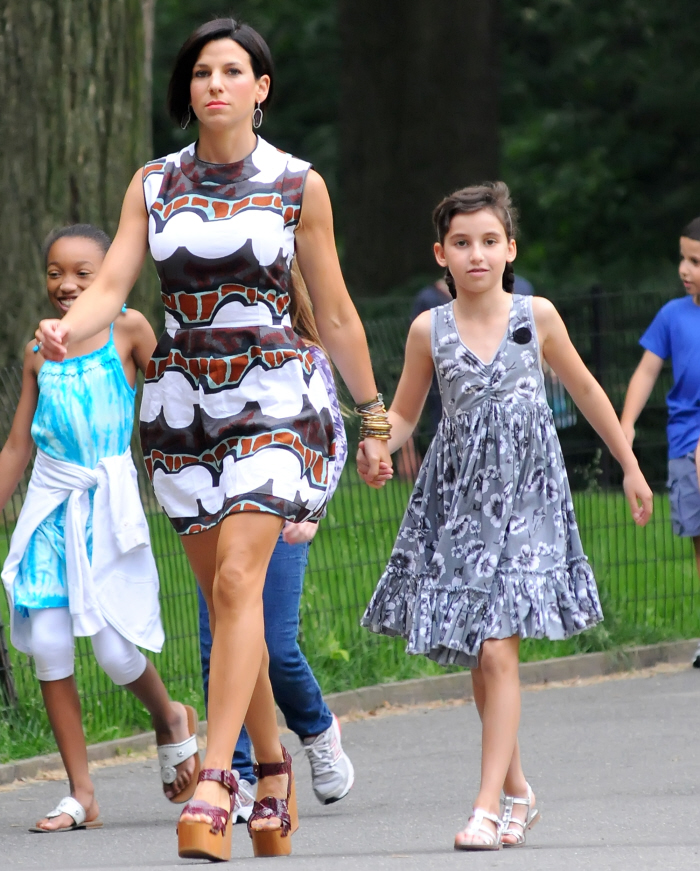 Photos courtesy of WENN.