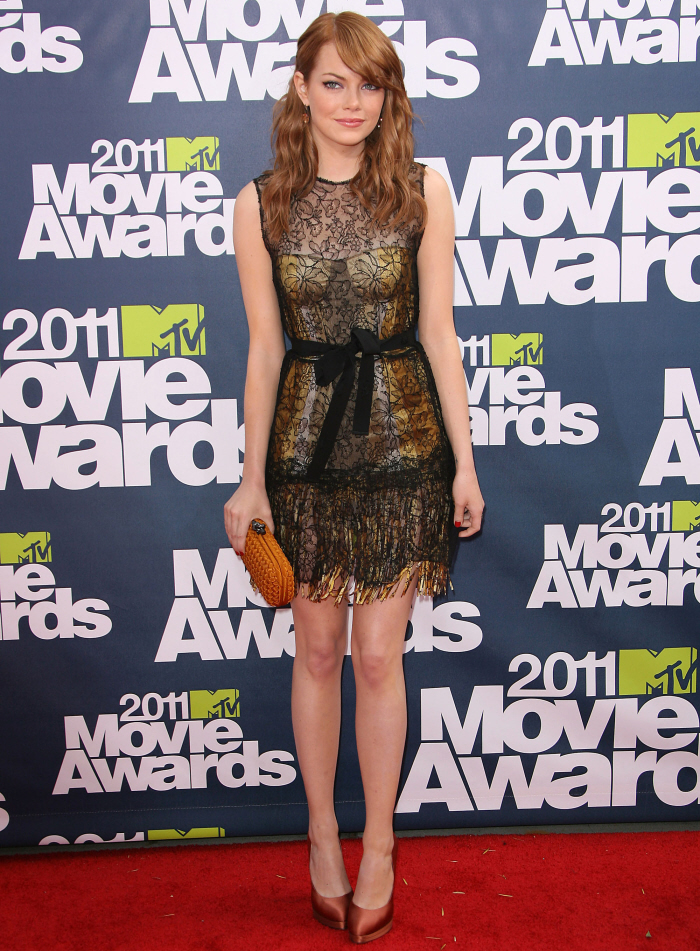 God, how much do we love Emma Stone? She was at the MTV Movie Awards as well, nominated for best comedic performance (for Easy A), up against four dudes – and she won! Well deserved, although Emma was one of the rare non-Twihard wins, so it probably doesn't mean much. Sidenote: I would love to see Emma do a movie with Robert Pattinson! I think they would look cute together. Where Kristen Stewart tries to be badass and just looks like a slumpy, lip-biting, eye-rolling troll, Emma Stone actually achieves badass-ification. And I think Sparkles should be exposed to that.
Anyway, Emma is one of my "best dressed" of the awards show. This cute dress is Bottega Veneta. While I do think the dress is cute in and of itself, Emma is what makes the dress special – how she wears it, how she's back to the ginger, how cute and classy and funny she is. I love her, and I think the girl has style and she knows HOW to wear good clothes. If only other young women could take notes from Emma.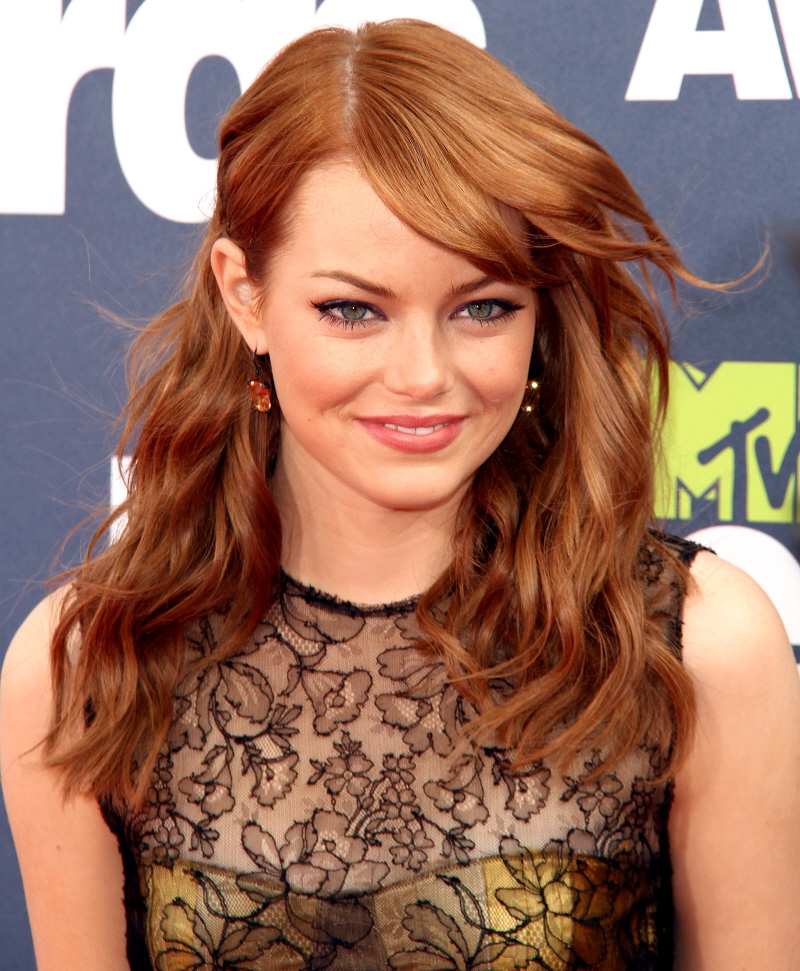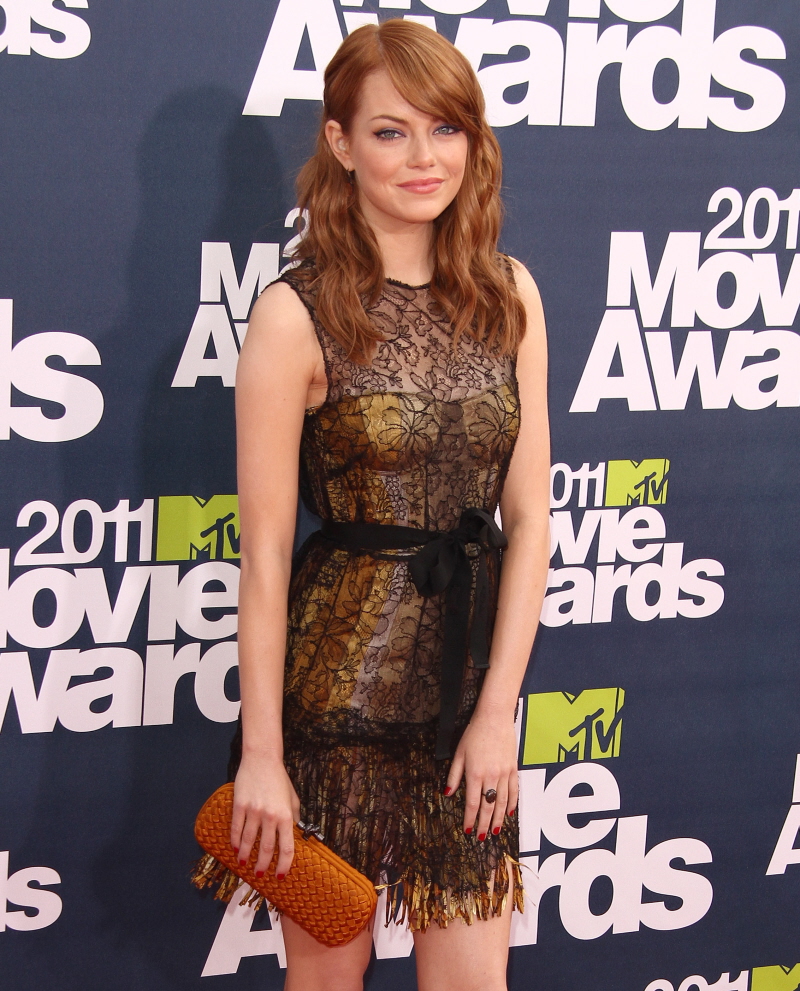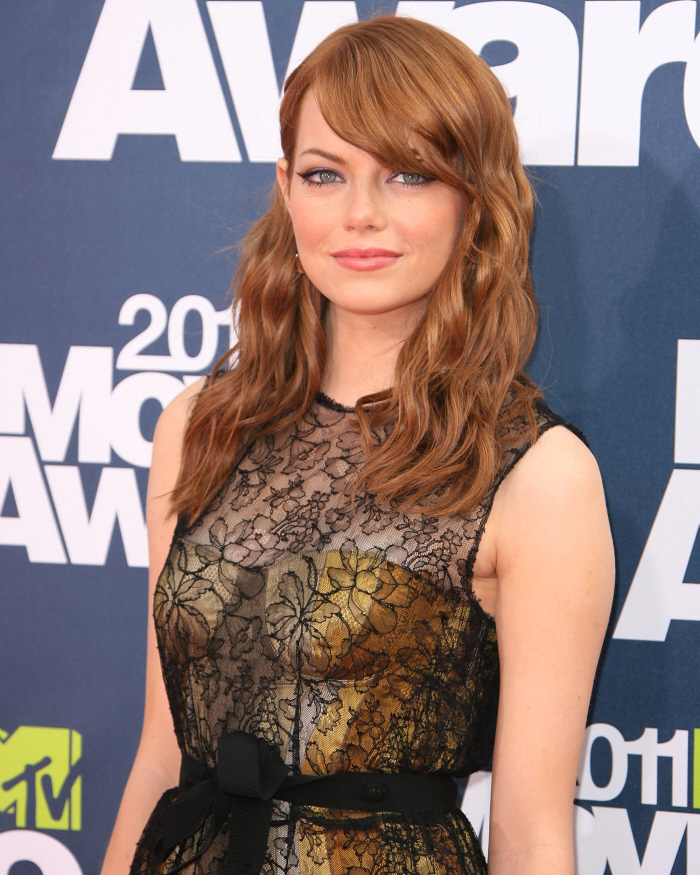 Photos courtesy of Fame & WENN.