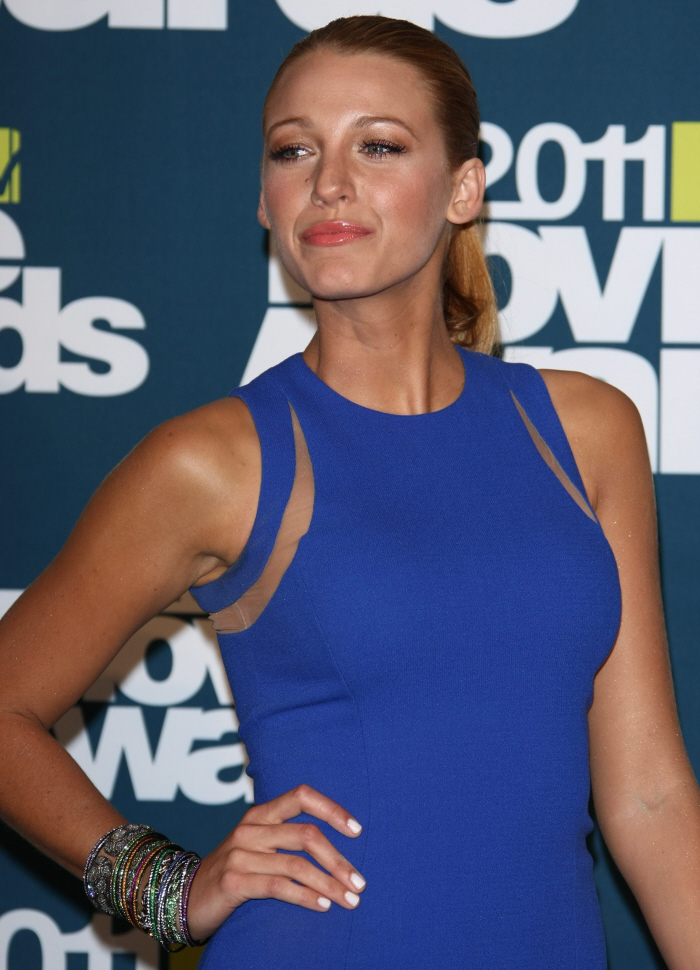 Here's how everything went down last week: first, the initial batch of nude photos of "Blake Lively" came out. Blake's rep denied that Blake was in the photos. Then the second batch of photos came out, and her rep still stuck to the same denial, only this time the denial barely got any coverage because people have eyes. Then, Blake is pap'd on a boat with Leonardo DiCaprio in Venice. She looks worried and pensive… yet breezy. You can see the photos here. That was Blake's real response to the photo scandal – "Yeah, you've seen my boobs, but I still landed Mr. Hollywood. JELLUS?" Next up: Blake makes an appearance at the MTV Movie Awards. She didn't back out, which I give her credit for, and she stood tall even though she became the butt of some jokes and some bitchiness from Reese Witherspoon. Personally (and I know many of you don't agree with me), I though Reese looked like a bitchy, hypocritical prude while Blake earned some sympathy from me. But that's just me – I admire her hustle, and I think Blake's nude photos will end up helping her career.
Anyway, it's looking more and more like Blake doesn't need my sympathy. She and Leonardo must have flown from Italy to LA together, and Leo joined her later that night… at Disneyworld. Ugh.

Blake Lively and Leonardo DiCaprio just wrapped up an ultra-luxe, mega-romantic jaunt on the French Riviera and other Euro hotspots. What'd they do for an encore? They went to Disneyland!

After Lively, 23, made an appearance at the MTV Movie Awards (showing up on the red carpet and presenting onstage with Green Lantern costar Ryan Reynolds), the actress was spotted later that night with DiCaprio, 35, and a group of pals (most of them in their 20s) at the Anaheim, Calif. park.

According to a Disneyland witness, the hot new twosome and their entourage were escorted via private entrance to the front of the line on the "StarTours" ride past 11 p.m.. The Gossip Girl starlet wore a knit smock and a face-concealing hat, while DiCaprio donned jeans, windbreaker and a hat. The group — seen taking photos of one another with their phones — enjoyed their own private ride on the Star Wars-themed simulation ride, according to the observer.

After midnight, the VIP crew was spotted again (with a guest relations tourguide) hanging outside the penny arcade on "Main Street." A little while later, with the park all but empty, the witness spotted to group "chattering and laughing" during a stroll through Downtown Disney back to their hotel.

Just last Thursday, Lively and DiCaprio were spotted on a water taxi in Venice, Italy, following numerous, luxe stops in Monte Carlo, Saint-Paul de Vence, France, and elsewhere.

"I've never seen him like this with a girl," one DiCaprio source told Us Weekly.
[From Us Weekly]
Here's my question: why is Blake so different from the other girls Leo has dated in the past? I seriously don't remember Leo EVER being down with having this kind of relationship, out in public with sometimes daily updates. My best guess is that Blake is simply incredibly good in bed. Like… maybe she does stuff the other girls won't do? That's what I always think about pretty girls with hustle who manage to land guys out of their league. Is that a gross, misogynistic thought? Or was everyone else thinking it too?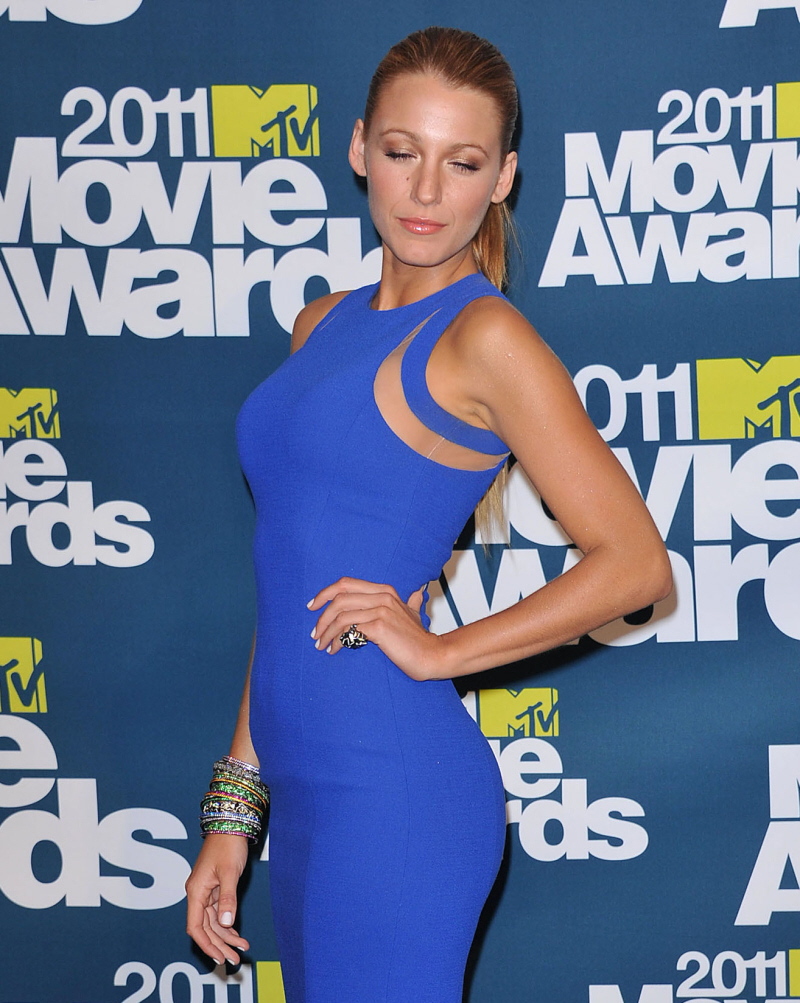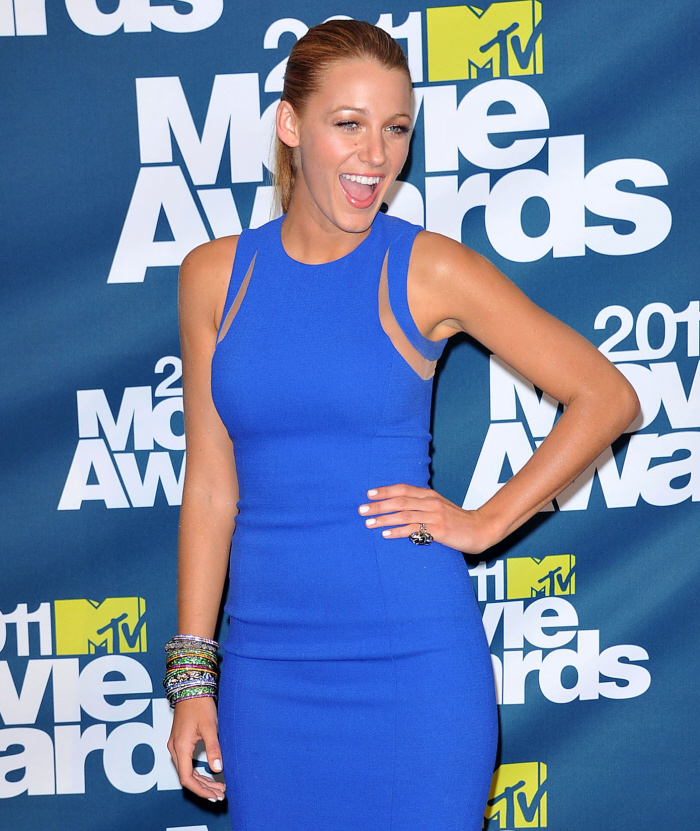 Photos courtesy of WENN.