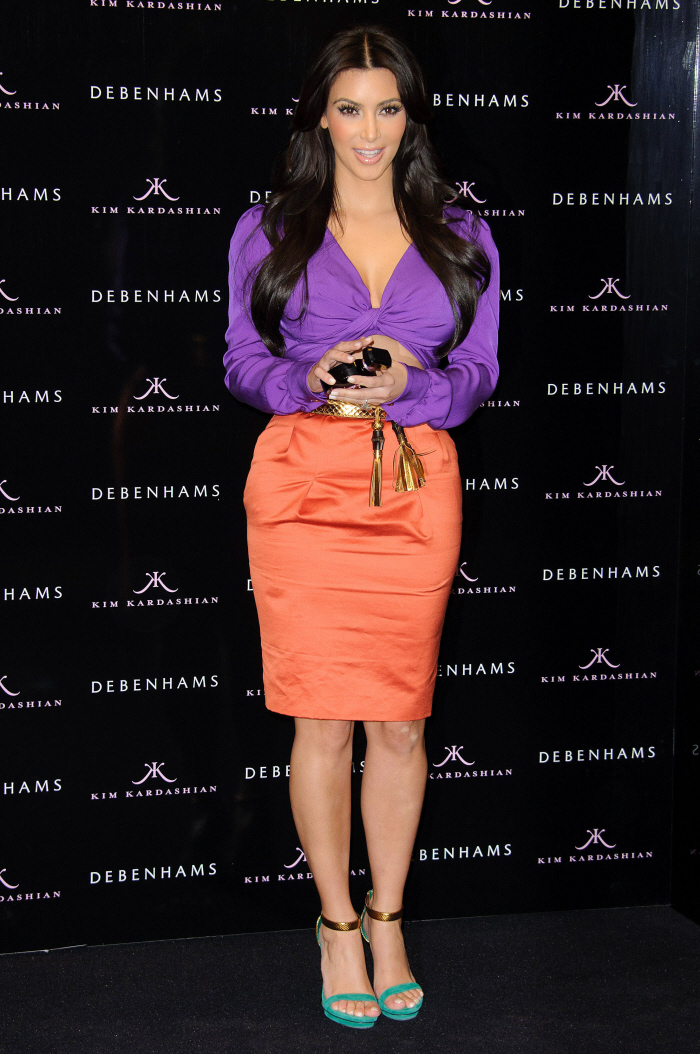 Seriously: what is up with the orange-purple combinations lately? The only answer I can come up with is some kind of fashion-industry hive-mind, because it's literally impossible to me that designers around the world saw photos of Cheryl Cole in her tragic purple, orange and turquoise ensemble and thought "I should do that!" Is the fashion industry punking us? Ugh. Anyway, as you can see, once Kim Kardashian adopts a trend, that trend is pretty much dead. Kim is wearing "the new thing" – a Gucci ensemble in purple and orange. Just like Cheryl Cole: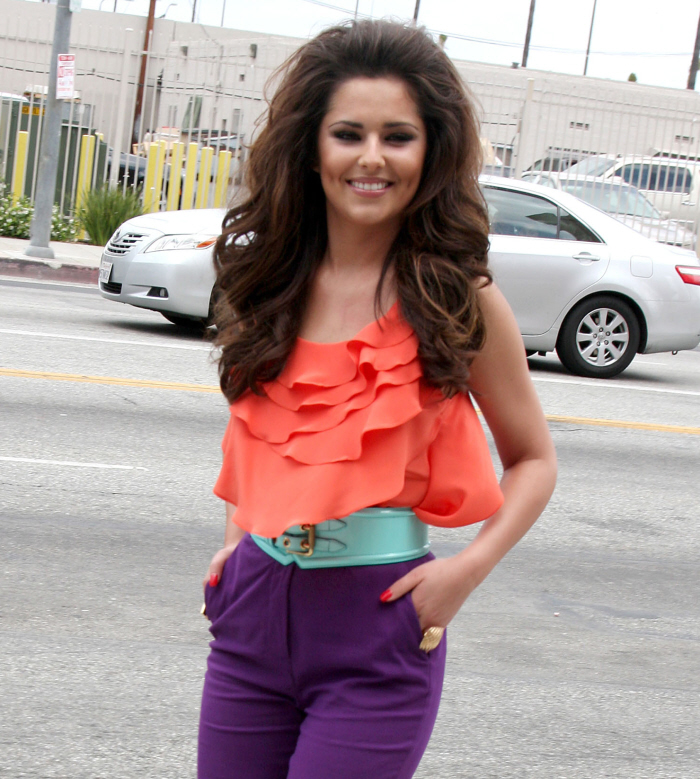 And just like Jessica Alba: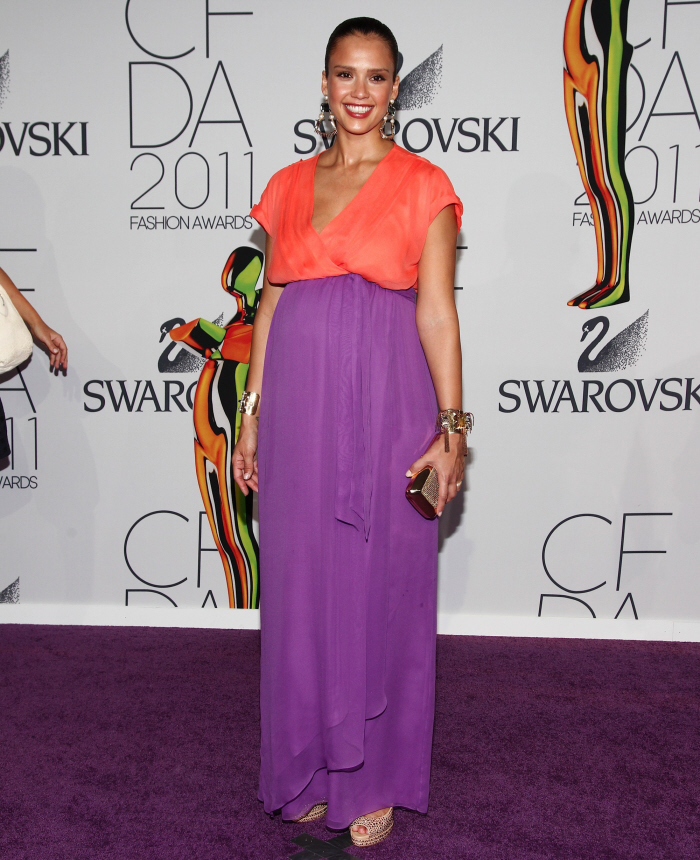 WTF? I don't get this. To me, this color combination is cartoonish, not chic. It's Tim Burton's Joker, not Christopher Nolan's Joker. It's just unflattering. Of course, Kim's ensemble is especially bad. She should not wear belly shirts. Her Size 4 is spilling out.
By the way, did you hear that Kim is definitely going to get a pre-nup? According to Us Weekly/Hollywood Life, "Her mom, Kris Jenner, drew up the contracts…Kim's Beverly Hills home and all of her assets are protected. Additionally, she keeps anything she earns during the marriage." Apparently, Kim has a lot more in the way of assets than Kris Humphries. She's worth $65 million, and she's pulling in $12 million a year. I've read that Kris only makes, like, $3 million a year. "Only." I know.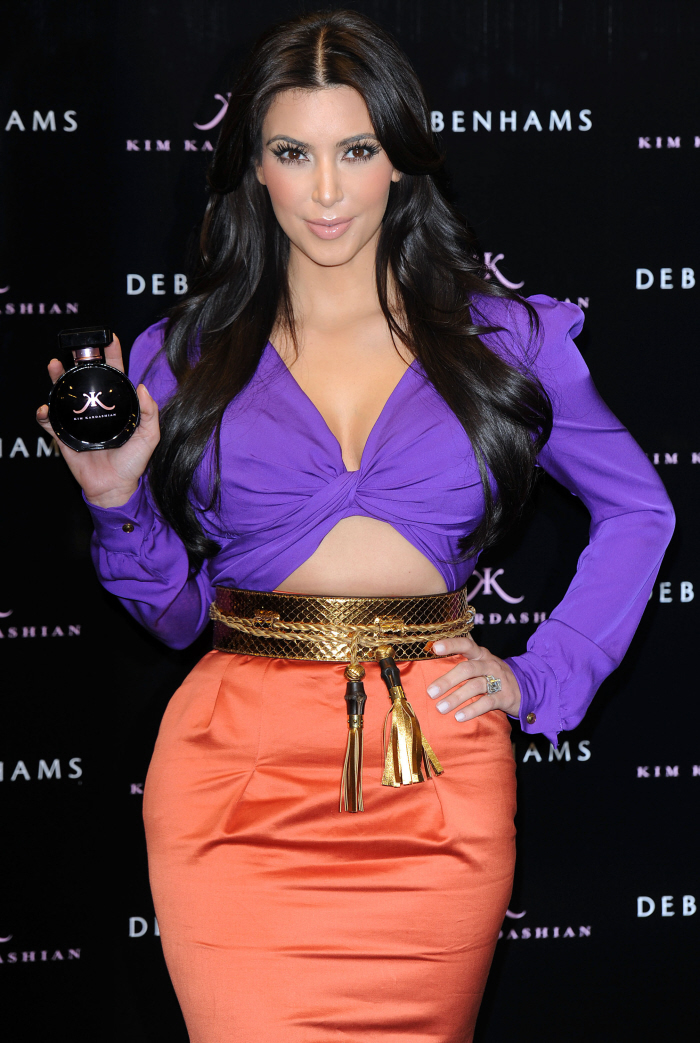 Photos courtesy of WENN.