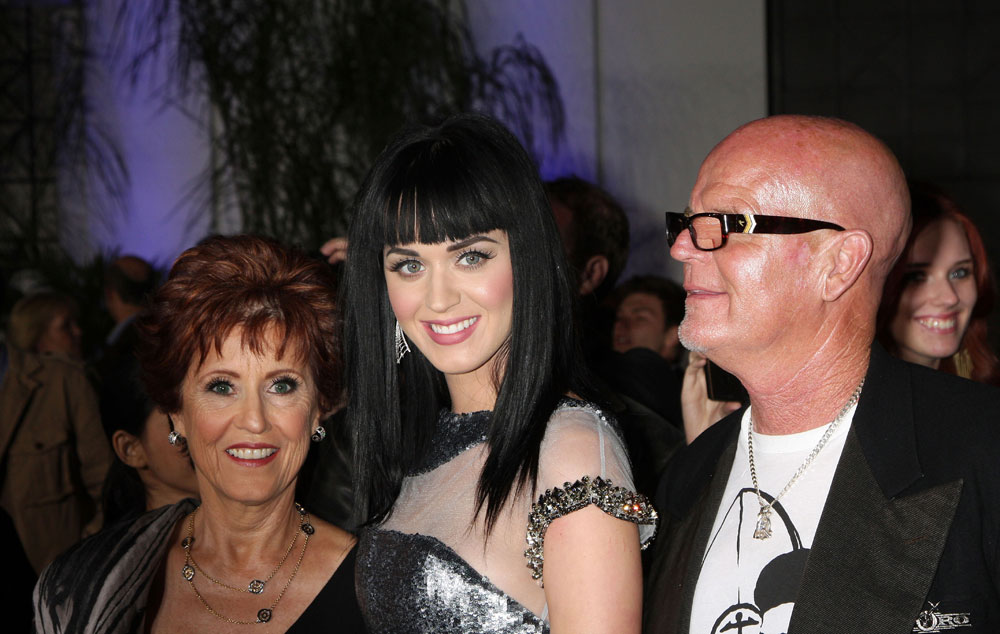 When it comes to distinguishing between the relative bullsh-t factor of both Katy Perry and her parents, it's pretty obvious that both sides of the coin are faux-coated in shades of phoniness, but it's difficult to decide which of them constitutes the greater offender. While in one respect, Katy probably exaggerates certain aspects of her upbringing, yet she's also dealing with parents who not only publicly disagree with her career as well as wring their hands over the fact that she didn't become a faith healer. At the same time, Katy's supposedly devout Christian mother sends scandalous emails to Katy's husband, Russell Brand. As if all of that weren't enough to generate feelings of disgust, check out this mini-exposé on behalf of the New York Post:
For an hour, Keith Hudson has been pacing around the sanctuary of the Kings Road Church on the outskirts of London. With his shaved head, wide-open eyes and thick black glasses, he's a striking figure who frequently punctuates his sermon with a loud "Hallelujah!"

As his wife Mary watches on, he has been telling the congregation his story — that Satan has lured his daughter away, that she has fallen. But that he must love her anyway. Must pray for her.

Pretty typical stuff for a preacher — even an American one so far from home.

But then he stops short, ready to unleash his big pitch. With tears in his eyes, hollering at the top of his voice, he delivers his keynote with as much bombast as he can muster: "I kissed God — and I liked it!"

Hold on a minute. Isn't that a pop song? Who'd this guy steal that line from?

His own daughter, Katy Perry, is who. But unfortunately, thanks to her massively successful career and semi-Hindu husband, she is most certainly going to hell.

For years, [Katy's parents] crisscrossed the United States, preaching. Then they settled in Santa Barbara, Calif., and founded the Christian Oasis Center before moving on to their current headquarters, the Life Christian Church, just north of San Diego.

Except for a circuit of evangelical churches, not many people cared about the Hudsons. Until four years ago that is, when their controversial daughter became an overnight sensation with that song, "I Kissed a Girl," and Keith and Mary Hudson suddenly hit heavenly paydirt, touring on a circuit that took them to eight countries last year and even a date in the Poconos next month, when they appear at Life Church in Poconos Pines, Pa.

With her penchant for skintight, bust-flaunting latex dresses, suggestive dance routines and risqué songs about lesbianism, Perry seems about as Christian as a tweet from Anthony Weiner. Yet week in and week out, her global notoriety is being exploited by the Hudsons — Perry is Mary's maiden name — to spread their version of the Gospel and simultaneously expand the scope of their ministry. While publicly declaring concern over their wayward daughter — she is, they candidly admit, destined for hell 00 they brazenly use her fame for their own ends.

Consider their itinerary. This month they are touring Texas, California and Panama City, Panama. Last month it was Georgia, Florida and Medellin, Colombia. The month before that a visit to England.

Their services repeatedly namecheck Perry and her husband, Russell Brand, the English comic with a lurid past of drug addiction and rampant promiscuity. In his London sermon, it's an odd mix of boastful exhilaration ("Anyone here heard of Russell Brand? He's my son in law. I love Russell. He's a wonderful man.") and overwrought condescension ("We pray for him — pray for the entertainers.").
[From NY Post]
The quotes from Katy's parents go on to a point of ridiculousness with her mom's declaration that she's "disgusted" with Katy's "message promoting regarding homosexuality" and her father's proclamation that his daughter "is not serving God." However, the article takes great pains to point out that the Hudsons are clearly enjoying the perks of their daughter's fame by riding her name to an endless source of all-expenses-paid (and tax-deductible) trips around the globe that allow them to collect at least $130,000 per year in publicly-declared donations. This is not to mention the fact that both Mary and Keith have also published memoirs in relation to their pop-star daughter, and it's all in the name of their so-called "missionary work," which they employ to very monetary ends. I'll probably kick myself for saying this at some point, but I'm actually feeling sorry for Katy Perry. Don't worry — this feeling shall soon pass.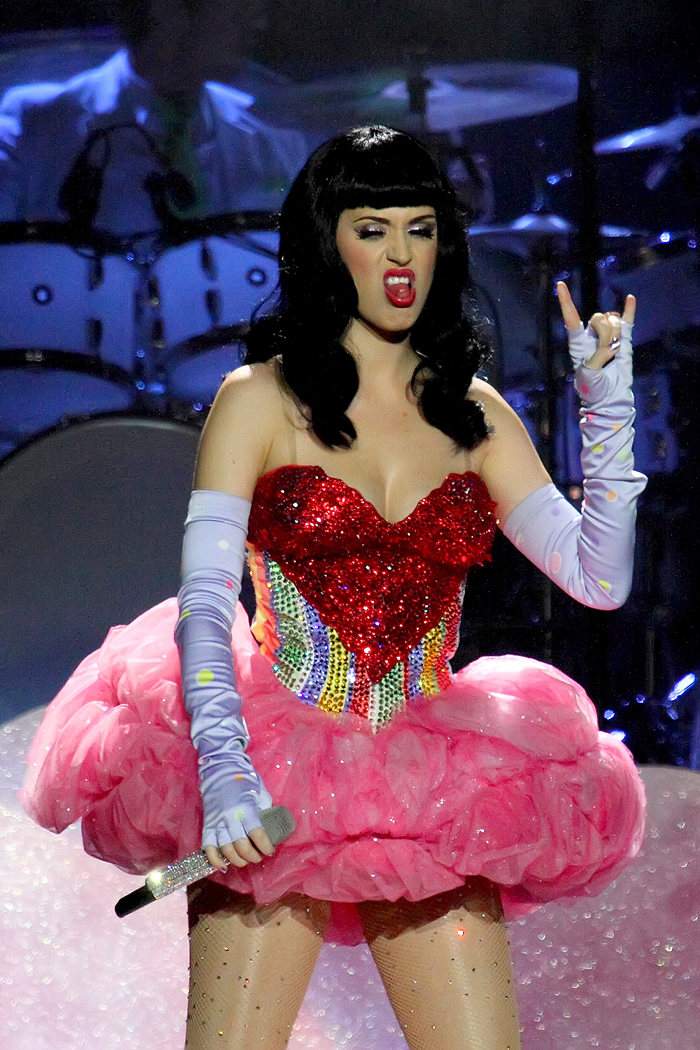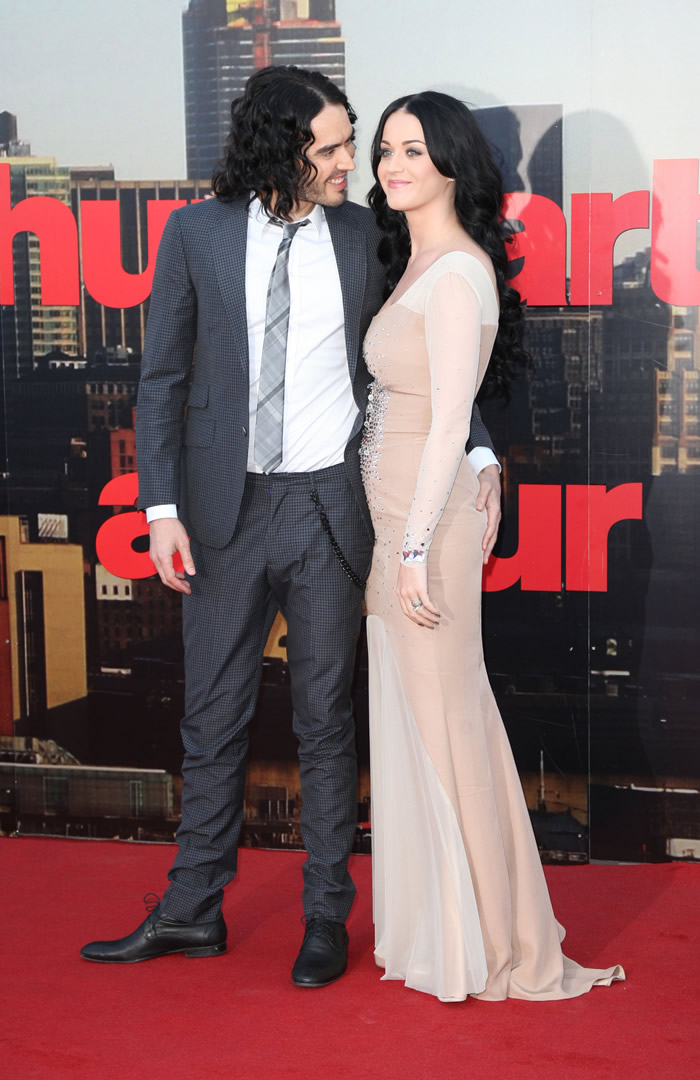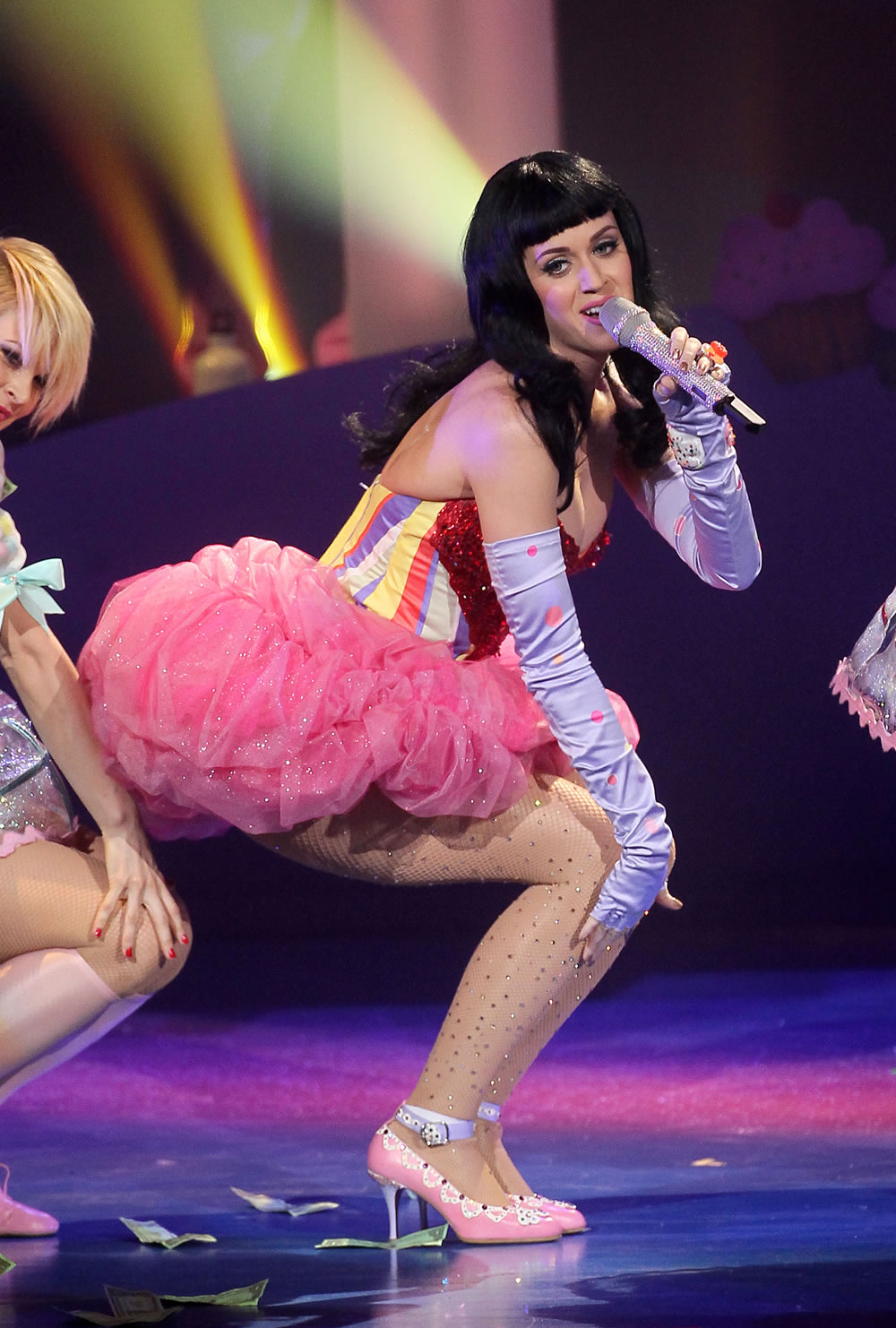 Photos courtesy of WENN and Fame Pictures