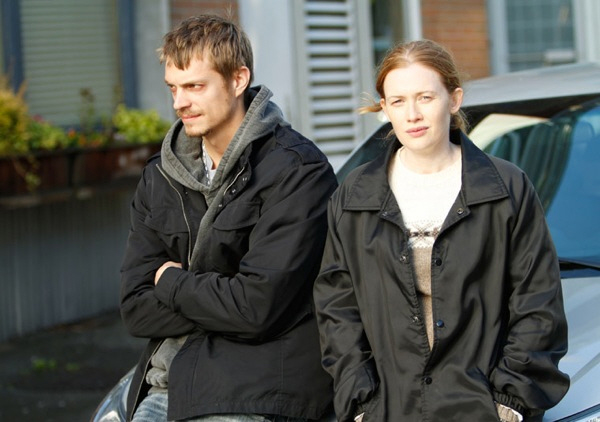 **This post contains spoilers for The Killing's finale, and the entire season.
Part of me is still processing what happened on the finale for The Killing. I was told that at the end of the season, I would know exactly what happened to Rosie Larsen. I didn't find out, and now I'm kind of over it. Let's recap the finale: the episode picked up on last week's cliffhanger, with Det. Linden in Darren Richmond's home, staring at his computer, realizing that he was the "John" that hired an underaged escort (Rosie). I'm sure it was supposed to be suspenseful and we were supposed to be worried that Richmond was going to hurt or harm Linden in some way, but I was convinced he wouldn't do anything. Maybe Billy Campbell is a really wonderful actor, or maybe he's sleep walking through the part, either way, I've never bought him as the killer, or a man capable of any kind of violence. He just doesn't seem threatening in the least. That didn't stop Linden and Holder from deciding that he was the dude, and they ended up arresting him AT HIS RALLY, which is a political catastrophe that could have easily avoided.
Throughout the finale, there seemed to be several moments that could have led to some bigger revelation. Closeups of Gwen excited me, because I had always pegged her for the killer. My theory was that she followed her lover/candidate and saw that he was meeting the same under-age escort time and time again, and Gwen decided to take Rosie out. But then the finale had Gwen doing weird stuff – confessing to Linden that Campbell's alibi was crap, acting all weepy and emotional. I still think something weird is going on with her, but I guess I should admit that my theory was wrong…?
I put that question mark because we still don't know who did what to Rosie. The finale ended without a definitive answer, and all we really know is that Darren Richmond is likely being framed, although we don't really know by whom. It looks like my guy, my boyfriend, Det. Holder is a dirty cop who knowingly accepted manufactured evidence to frame Richmond. It also looks like that weird guy, Belko, is going to kill Richmond, Lee Harvey Oswald-style. And that's pretty much how the finale ended – Belko hadn't pulled the trigger, Linden realizing that their case against Richmond wasn't really that air-tight, Holder meeting with his shadow-conspirator. Oh, and Mitch left her husband. I hope to God Mitch isn't in the second season. I want to punch her in the face.
Here are some random thoughts, just because I don't know how else to organize it:
*After TWO WEEKS of investigating (within the world of the show), Holder and Linden finally got around to tracing the likely path Rosie took to get into the forest where she met her death. So we finally have the timeline, sort of. Is it just me, or should they have nailed down the timeline WAY before the finale?
*Linden was pissing me off, the way that she got so emotional about the way Rosie was "hunted" and how she confronted Richmond. I found that very unprofessional, and I normally love her. She got way too emotionally involved in the case.
*I love Rosie's dad (and I love the actor playing him), but I felt like they were just glossing over how he almost beat to dear that poor Muslim teacher. Oh, he helped Mohammed's wife! That makes it all better! NO IT DOESN'T.
*I get the feeling that we're supposed to think that the frame-up job on Richmond was done by his political opponent. If that's really what happened, I will be sorely disappointed. It's a mayoral race, not the presidency! I just don't buy that a political opponent would arrange a murder and a frame-up, just to get at his opponent in a MAYOR'S race. Perspective, please.
So, meh. Will I be watching next season? Probably, especially if they're doing it over the summer, when there isn't much else on. But it still pisses me off. I appreciate that they're trying to do a different kind of storyline, and a different WAY of telling the story, but realistically, Americans aren't going to care enough to remember all of the details of the show FOR A YEAR while we wait for the second season. I'm really disappointed.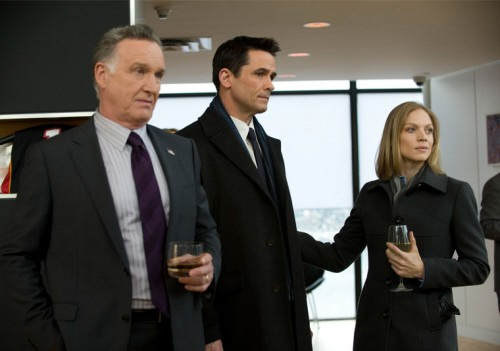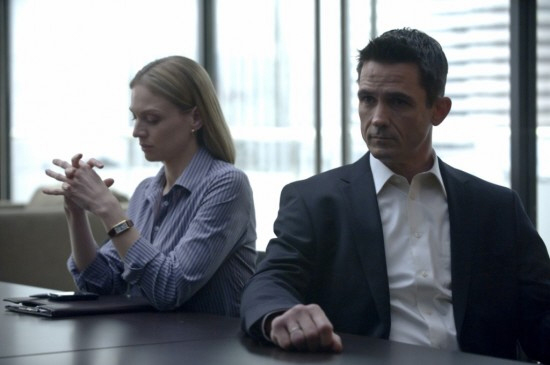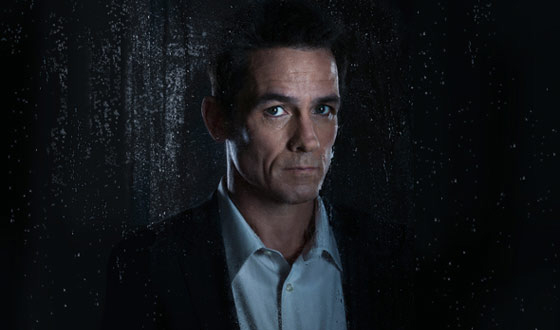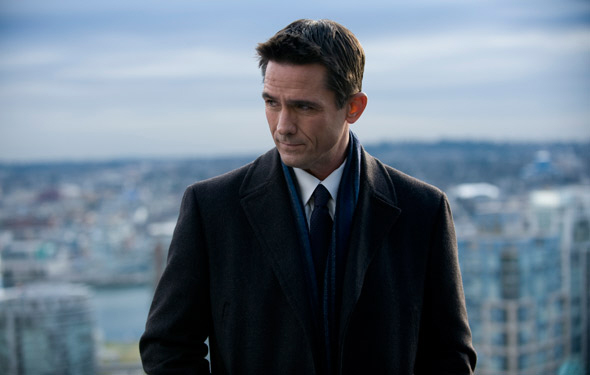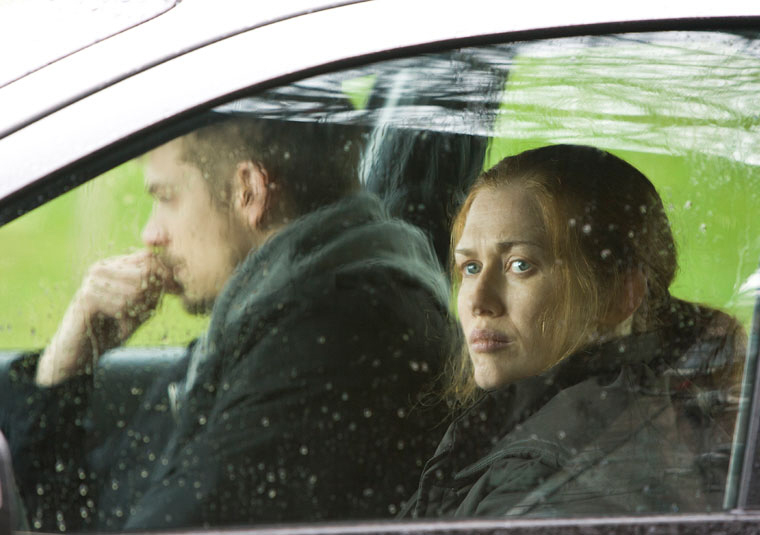 Photos courtesy of The Killing/AMC.