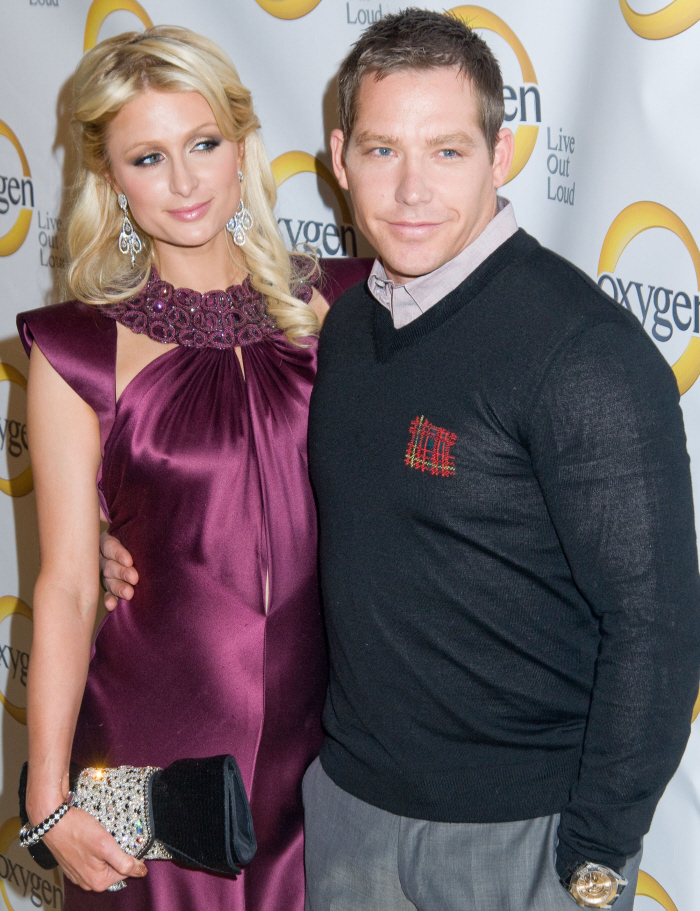 Yes, I'm actively trying to gross you out with the photos I selected. I was just trying to find photos where Paris Hilton and Cy Waits's heads were close together, and I ended up looking through MONTHS of photos of Paris and Cy licking on each other. Hand to God, I dry heaved and had to take a moment to compose myself.
So, I've been expecting this story for a few weeks, and wouldn't you know, here it is! According to Us Weekly, Paris Hilton and Cy Waits have split. I know you're heartbroken. Try to find the strength to go on.
Not-so-hot: Paris Hilton is single again. After about a year together, the celebutante and beau Cy Waits have called it quits, multiple insiders confirm to Us Weekly.

"They are broken up," one pal tells Us of Hilton, 30, and Vegas club owner Waits. "It's sad, she cares about him a lot and thinks he's a great guy but they really hit a rough patch."

Hilton and her rep had no comment.

The reality star and Waits stepped out in late spring 2010, shortly after her final split from former Hills star Douglas Reinhardt. Explains the friend: "[Cy's] found it difficult to live his life with her in the spotlight and that's what caused their split. No drama, it's amicable, but things didn't work out."

Indeed, life as Hilton's beau was never low-key: Back in August, Waits was at Hilton's side when she was arrested for cocaine possession at a traffic stop in Las Vegas. The couple presented a united front this past April, when Waits accompanied Hilton as she testified against an alleged home intruder in an L.A. court. An overzealous fans threw water in Waits' faced and grabbed him by the neck before Hilton's security team intervened.
[From Us Weekly]
CB knew they were on the verge of splitting since her reality show aired a "fight" between the two of them. Per CB, "Cy accuses her of lying about texts she received from an ex boyfriend. (They start arguing at 4:00 in.) Cy explains that he called the guy and he told him he had sex with Paris back in the day (before Cy got together with her). Paris denies that she slept with that guy ever and then Cy says she must be lying. He says 'You have to stop lying to me, I don't want to live like this anymore.' Later, at 9:50 into the video, he comes to visit her at a club where she's out with friends. Cy tells Paris that he knows she texted the guy back 20 times and almost made a date to see him again. Paris claims she told the ex she might see him in order to stop him from texting her, a pretty laughable excuse. She then tries to use a baby voice and tell him she's sorry and loves him. He softens a little, but he's clearly very angry and isn't accepting her excuses. At 12:54 into the video below, there's a preview of an upcoming episode with Cy telling Paris 'get the f away from me,' and her smacking him. Then it cuts to another scene where she asks 'You want to break up with me?'"
MY guess is that they ended things when Paris's reality show got disastrous ratings and she realized that having a steady (cokehead?) boyfriend wasn't really doing her much good. Too bad, because even if Cy was an is a coked-up enabler, I kind of got the feeling that he was a stabilizing force in Paris's life. Granted, he looks dumb as a sack of hair (as does Paris). But still, wonk eyes can't be choosey.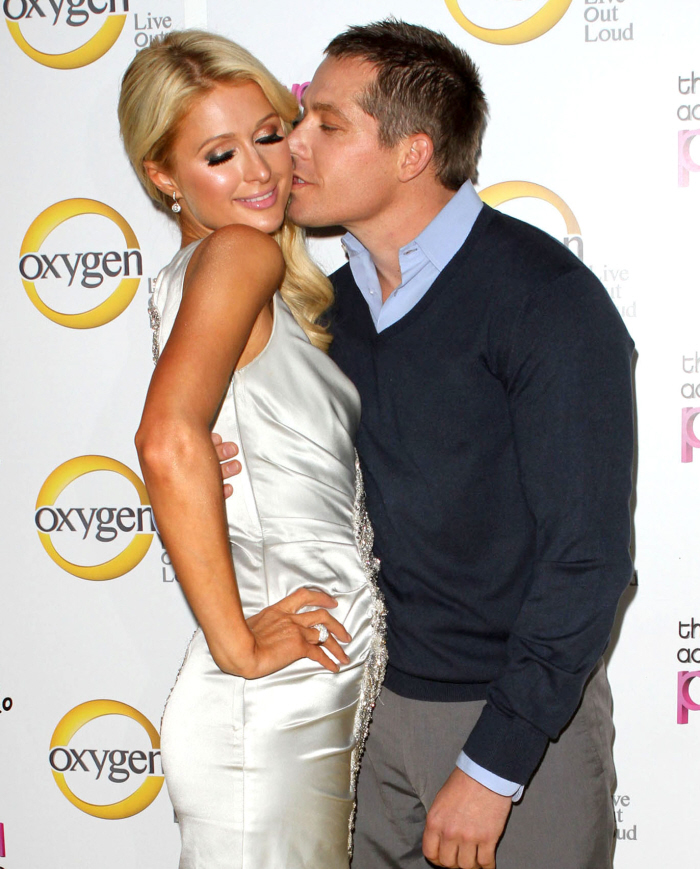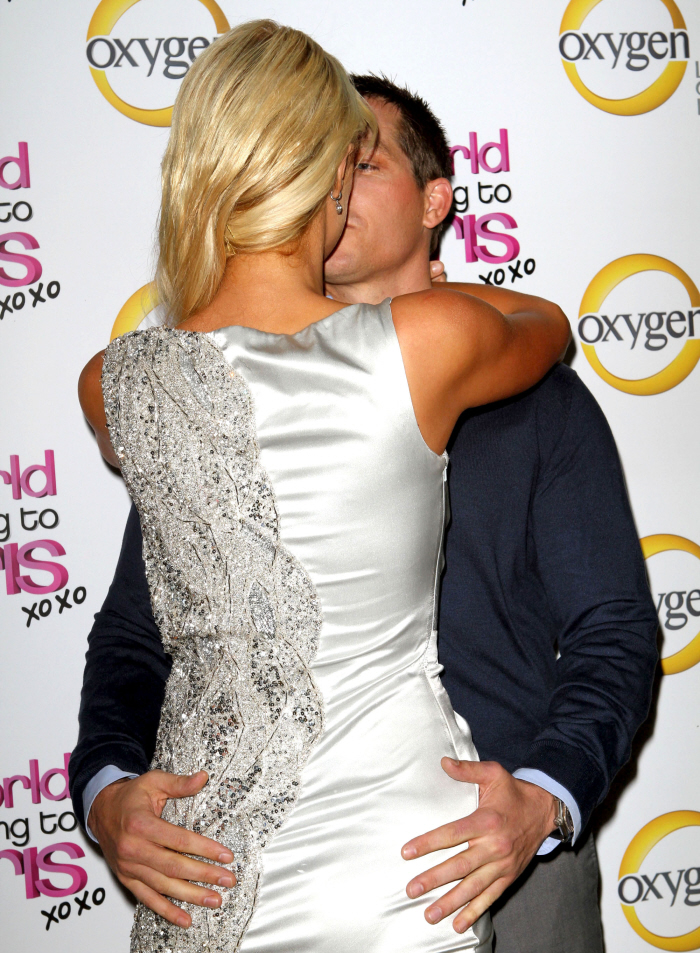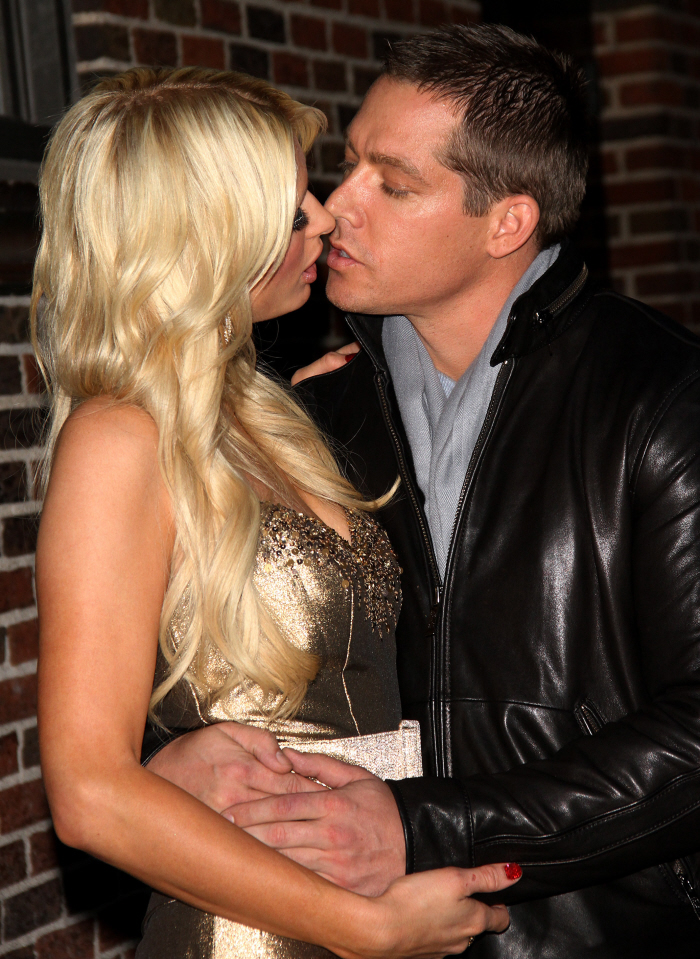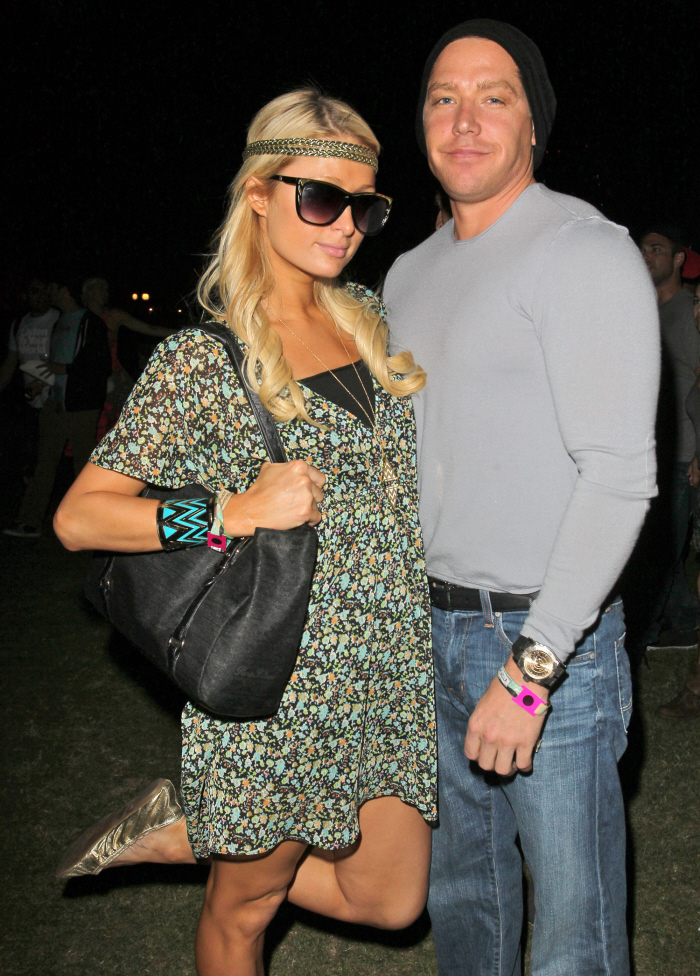 Photos courtesy of WENN.