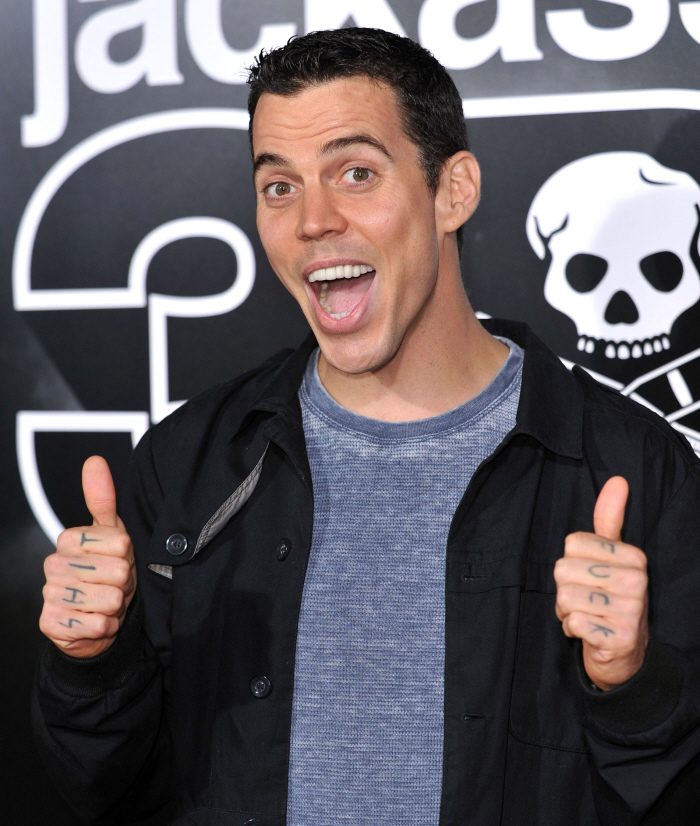 I don't even want to get into the ongoing controversies surrounding the death of Ryan Dunn, but this story was irresistible to me. I guess PopEater decided to check in with some of the other Jackass dudes who are still alive, and wouldn't you know, Steve-O happens to be promoting his memoir, Professional Idiot: A Memoir, this week. I've never really cared for Steve-O when I watched Jackass episodes, so this is a new experience… I actually like him in this interview. He talks about Johnny Knoxville and a group of friends forcing him to get sober, and how he's lucky to be alive because of their intervention. But the best part of this interview is when he talks about how he used snort mountains of cocaine with famous people. He's got a hilarious Linnocent story!
Steve-O on being forced in sobriety: "Johnny Knoxville and a bunch of our 'Jackass' crew staged an intervention and they forcibly locked me up in a psychiatric ward," Steve O told me. "When I got to the hospital I was so belligerent that they changed my status to 2 weeks. So the 3 days went to 2 weeks and with that kind of time on my hands in a psych ward I eventually came to the conclusion that I really needed to make a change."

He's been sober for more than three years: Steve-O had suffered with alcohol and drug additions through out his life until Johnny stepped in on March 10th of 2008, a date Steve will never forget … the date he finally got sober. Admitting that if it weren't for Johnny he would be dead, Steve-O told me about how dark and lonely his days would be when he was high. "For me it stopped being a gathering," he said. "I was sitting alone and watching people walk around my apartment who were never actually there. It all turns on you man. It got really dark and the reason why I needed to make a change is that I truthfully turned into this nasty sh*thead. Just a douche bag."

The Linnocent story: "I've done a lot of drugs with Lindsay (Lohan), but everybody knows that. Lindsay was over at my house one time and she was in my bathroom probably selfishly not sharing drugs," Steve O revealed. "But while she was in there, I pulled out my camera and I got this crazy footage. And some time passed and later I go in my bathroom and I find that she left her wallet, so I sent her this text and I said Lindsay, you left your wallet in my bathroom. This was when she was in rehab and she told me to bring it to her. So I meet her in the driveway of this Wonderland Rehab that she's in and I make her sign a release form of the footage that I have."

Doing coke with Mike Tyson: "[Me and] Mike Tyson locked ourselves in the bathroom in this big mansion … so here I am with Mike Tyson locked in this bathroom in this big mansion just doing piles of cocaine and I looked at him and said 'you know Mike, I'm not a racist guy, but I would like to say I consider myself a [n-word]. And we had a big discussion over this pile of cocaine. My point was that if we could take the color out of this word then we would really diffuse it as a weapon. Mike Tyson said the definition of that word is the people who use it and I thought that was very insightful."
[From PopEater]
I wonder how long ago that Mike Tyson incident happened? I didn't know Mike was a raging cokehead too, but the best is part is still the Linnocent stuff. Will Mother Crackhead even deign to deny it? Will Linnocent? I looked it up – Linnocent's Wonderland Rehab stay was back in January 2007. And Linnocent already admitted to experimenting with cocaine back in the day, so she'll probably just say it's all in the past and now she's fine. OH WAIT. Is Steve-O talking about THIS? In 2007, stills from a video were released of Linnocent on a 20-hour cocaine binge just days after leaving rehab. Did Steve-O shoot that video? Probably. After all, Linnocent also stole his cocaine back in the day too.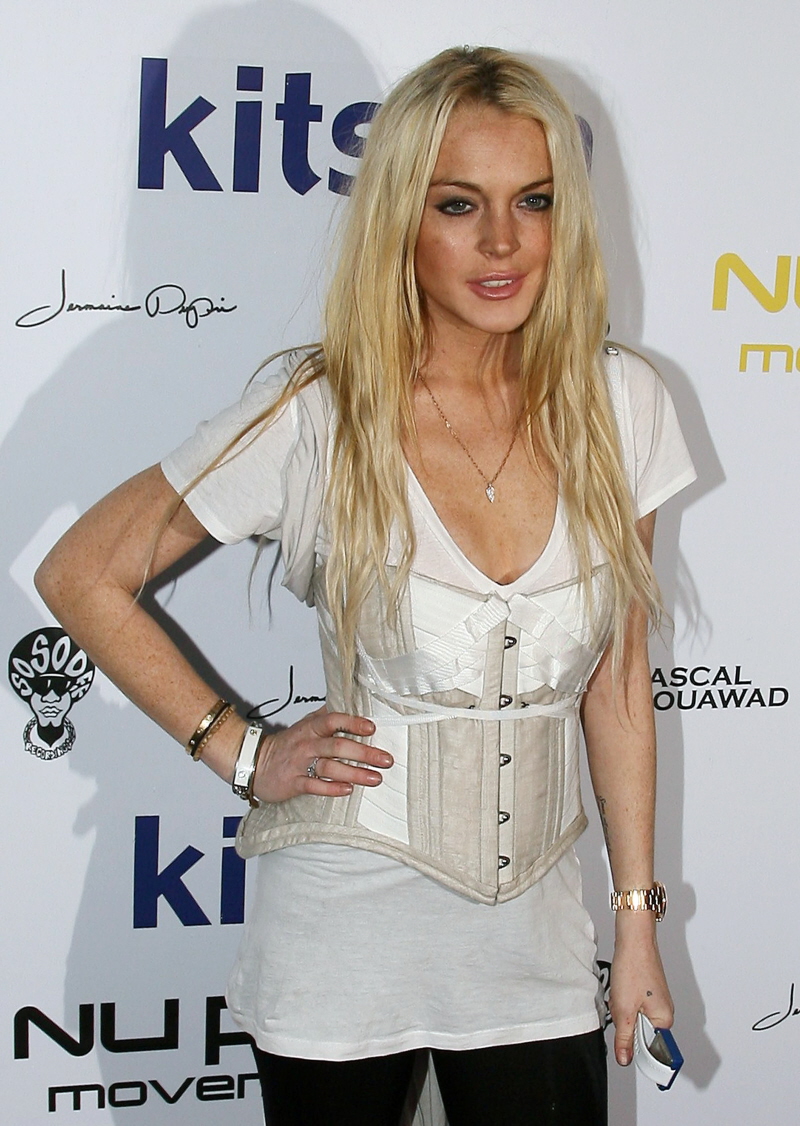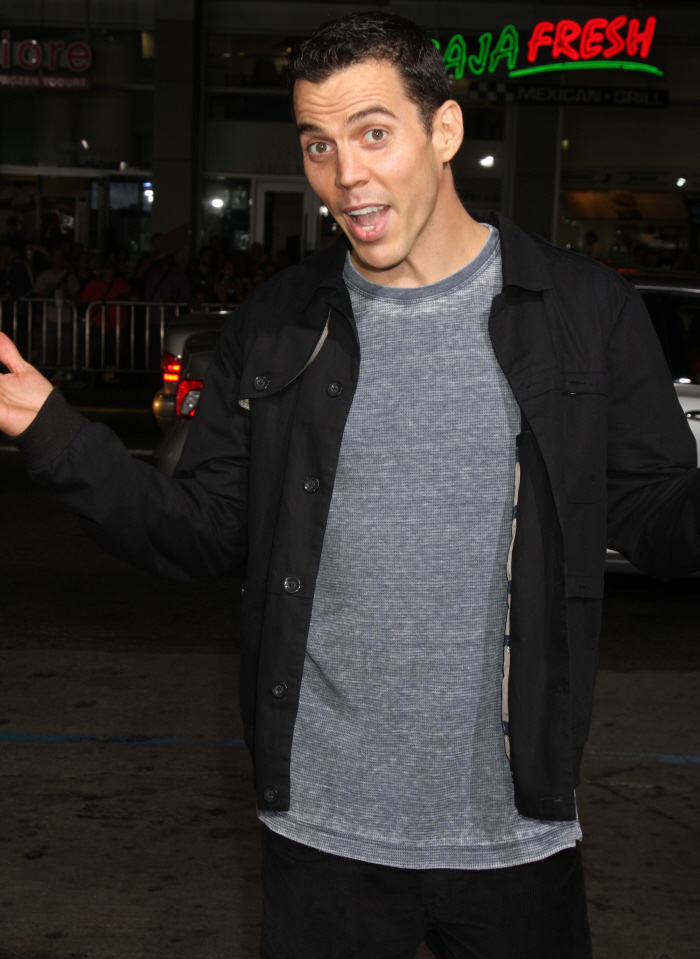 Photos courtesy of WENN.