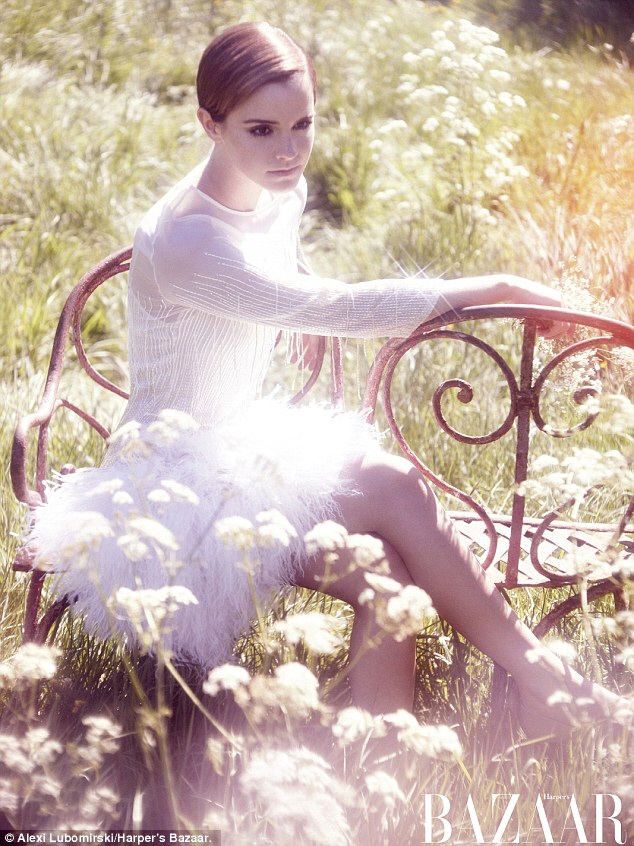 Emma Watson is the cover girl for Harper's Bazaar UK, for the August issue. Ah, to be just the right age to cover both Seventeen and a major style magazine in the same month. I have to say – I actually might prefer Emma's wholesome Seventeen photo shoot to this mess. Some of the images are striking, although the white, Vaseline-smeared pics kind of look like ads for yeast infection cures. Beyond that, I feel I must disregard the entire shoot because of THE WIG OF DOOM: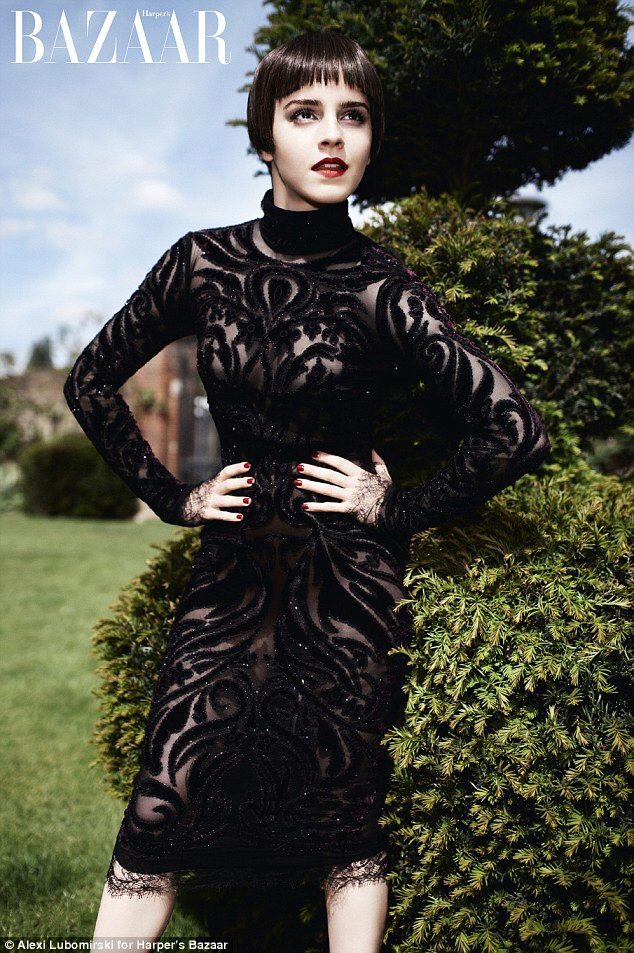 For goodness sake! The girl already has a Justin Bieber problem! The problem being: in a certain light, with a certain hairstyle, she looks just like Justin Bieber. Why would you put a dark Justin Bieber wig on her?!?
Anyway, there aren't many interview excerpts thus far, but Emma does change her story yet again about dropping out of Brown. Here you go:
Emma on why she left Brown University: 'Leaving Brown had nothing to do with bullying, as the media have been suggesting recently. I have never been bullied in my life. Like a lot of other students at Brown, I might spend my third year abroad.'

Why she didn't and WON'T choose a British university: Although Watson is still musing over where to complete her studies, it appears her native England is unlikely to be an option. When asked why she didn't originally chose an English university, Watson explained: 'I felt suddenly very claustrophobic…I thought, "I can't stay here, I won't be able to concentrate, I won't be left alone."'

Emma takes acting classes: 'My acting tutor said the hardest thing for me was to get angry. I almost broke down in tears when they tried to get me to be angry. I said, "I can't do it, I just can't do it." I keep all of that really bottled up somewhere and I feel unleashing it would be the scariest thing – and to let myself be powerful, sexy, all those things, it's scary for me. [Even playing the bad girl in this shoot] felt a bit uncomfortable and awkward, it didn't come naturally at all.'

On not wanting to be in Hollywood: 'LA scares the crap out of me. I feel if I have to work out four hours a day, and count the calories of everything I put in my mouth, and have Botox at 22, and obsess about how I look the whole time, I will go mad, I will absolutely lose it.'
[From The Mail]
So much for just taking a semester off to work. So much for simply leaving Brown. So much for transferring to a university close to home. The new excuse is that she *might* want to study abroad "like other students at Brown." But she dropped out? Sure. Studying abroad is great, and taking a semester off… well, it happens. But it just feels like she's throwing excuses out there because she doesn't want to take the heat for dropping out of college to party and model.
As for her remarks on LA… sure. But even though she's not living in LA, she seems to talk a lot about her appearance and how people react to her appearance, right? She obsesses about appearances too – so part of that is on her.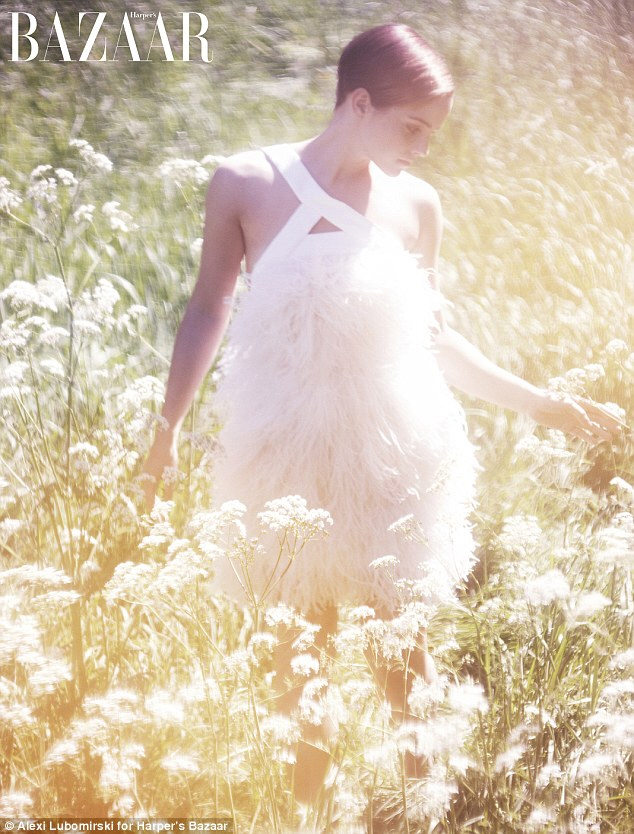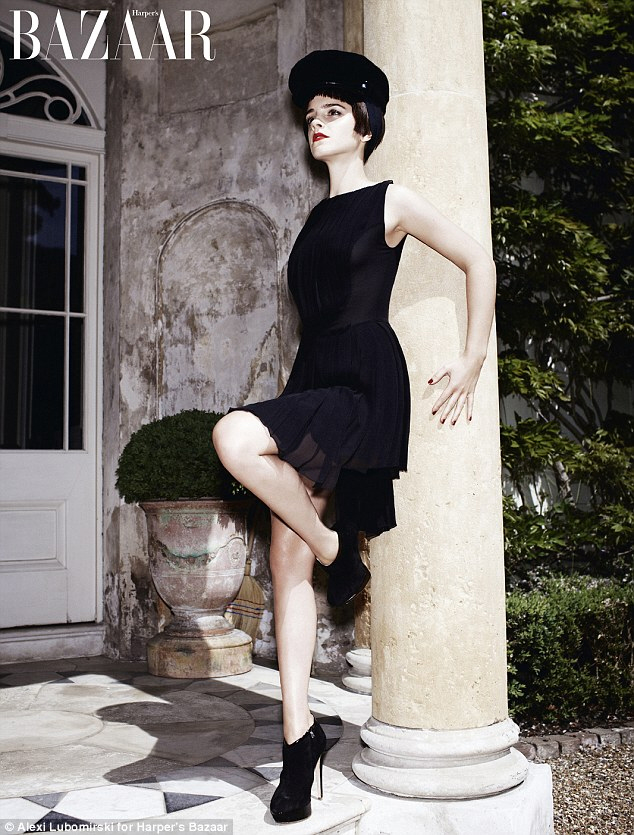 Photos courtesy of Bazaar UK/The Mail.