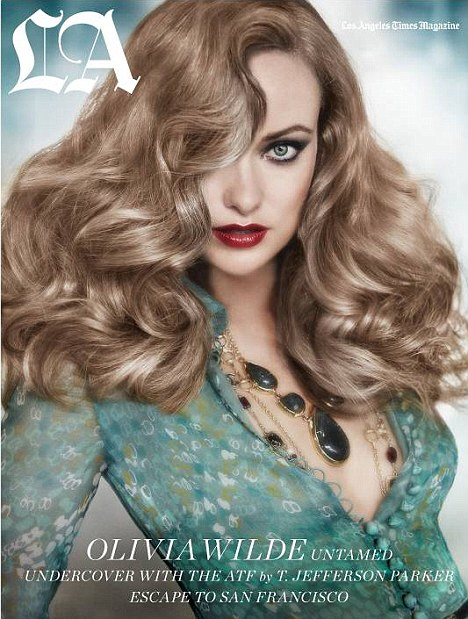 I've actually tried to like Olivia Wilde. I gave her a chance, just because she actually seems to have two brain cells furiously rubbing together, and I like that she doesn't come across as the standard-issue starlet. I actually kind of like "Thirteen" on House, but when it comes down to it, Olivia as a person/celebrity is either tedious or outright annoying. First it was the constant references to how she was a princess. Then she dumped her husband for greener pastures, and she's been "spending time" with every dude out there who has a persistent gay rumor (Bradley Cooper, Jake Gyllenhaal). And now this interview, in the LA Times Magazine. Ugh. She's involved in a few charities that are working in Haiti, and to her credit, Olivia has put her time and effort where her mouth is. But unfortunately, her mouth still wants you to give her credit for everything she's doing and then some, like she's FHM's Sexiest Humanitarian. This line alone – "I was crouched outside this cholera clinic, sitting on a cinder block talking to my agent on the phone" – we get it, Cockburn. Enough.
She's universally known as a smouldering brunette, but Olivia Wilde has lightened up for a photo shoot with the LA Times. And the effect is amazing, platinum blonde curls completely transform the 27-year-old House star… to almost beyond the point of recognition. But in the interview, the actress reveals that never she's quite been what she seems, by talking about her relief work in Haiti.

She told the magazine: 'I was crouched outside this cholera clinic, sitting on a cinder block talking to my agent on the phone. I was about to help hand out rice at a refugee camp and figure out how our students can build more classrooms, so it was hard for me to be on the ball during that call. But I had to remember that acting is actually my job. Whenever I want to say, 'F–k Hollywood,' I have to remember that the reason I am even useful in Haiti is because I have a job here.'

With huge movies Cowboys & Aliens and The Change-Up coming soon, Wilde should be able to make an even bigger difference in Haiti. She tells the interviewer that she researched her character for John Favreau's blockbuster Cowboys & Aliens, which co-stars Daniel Craig. She plays Ella, a woman who joins Craig's mysterious gunslinger to fight off terrifying aliens who invade a western town in the 1800s.

'I was shocked to see there weren't many strong female characters in western cinema tradition,' she admitted.

She's also confirmed that she will stay on for a fifth series of the hit Fox show, alongside Hugh Laurie as the irascible Dr Gregory House.
[From The Mail]
So, in between movie roles and television work, she manages to find time to do charity work, so good for her. How about name-checking the charity instead of making cholera all about you and your career? You know what would have been even more selfless? If she had turned off her phone while she was working in Haiti. But then she wouldn't have had a perfect story to tell which illustrated her selflessness.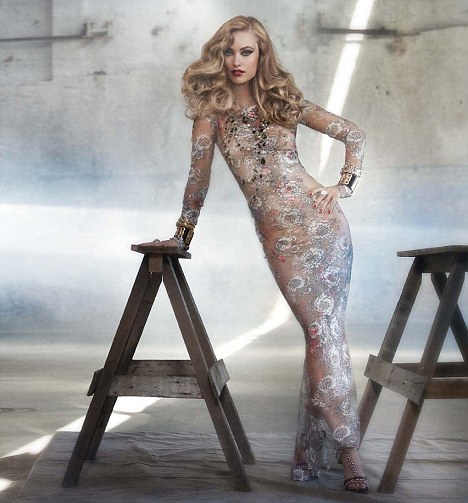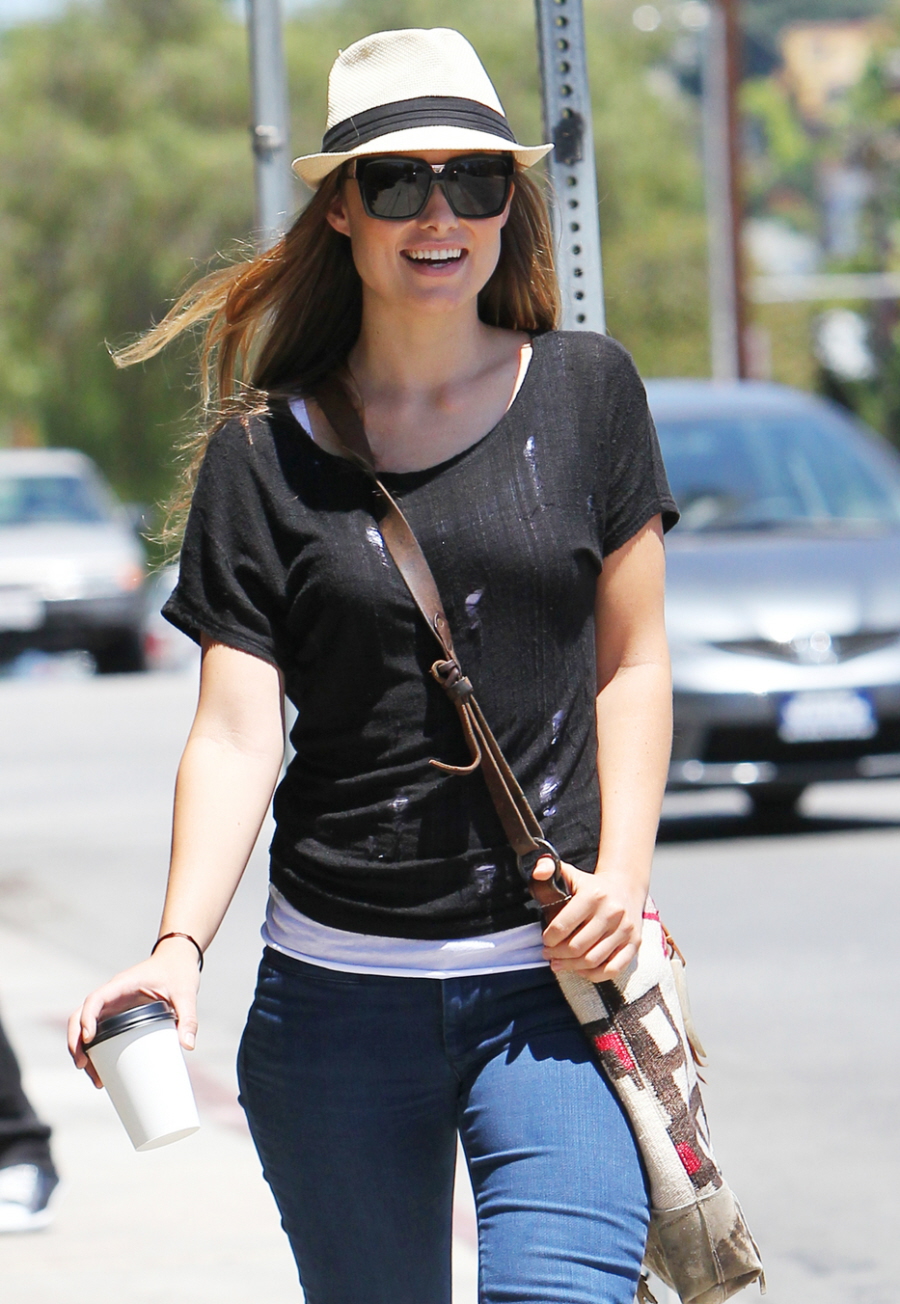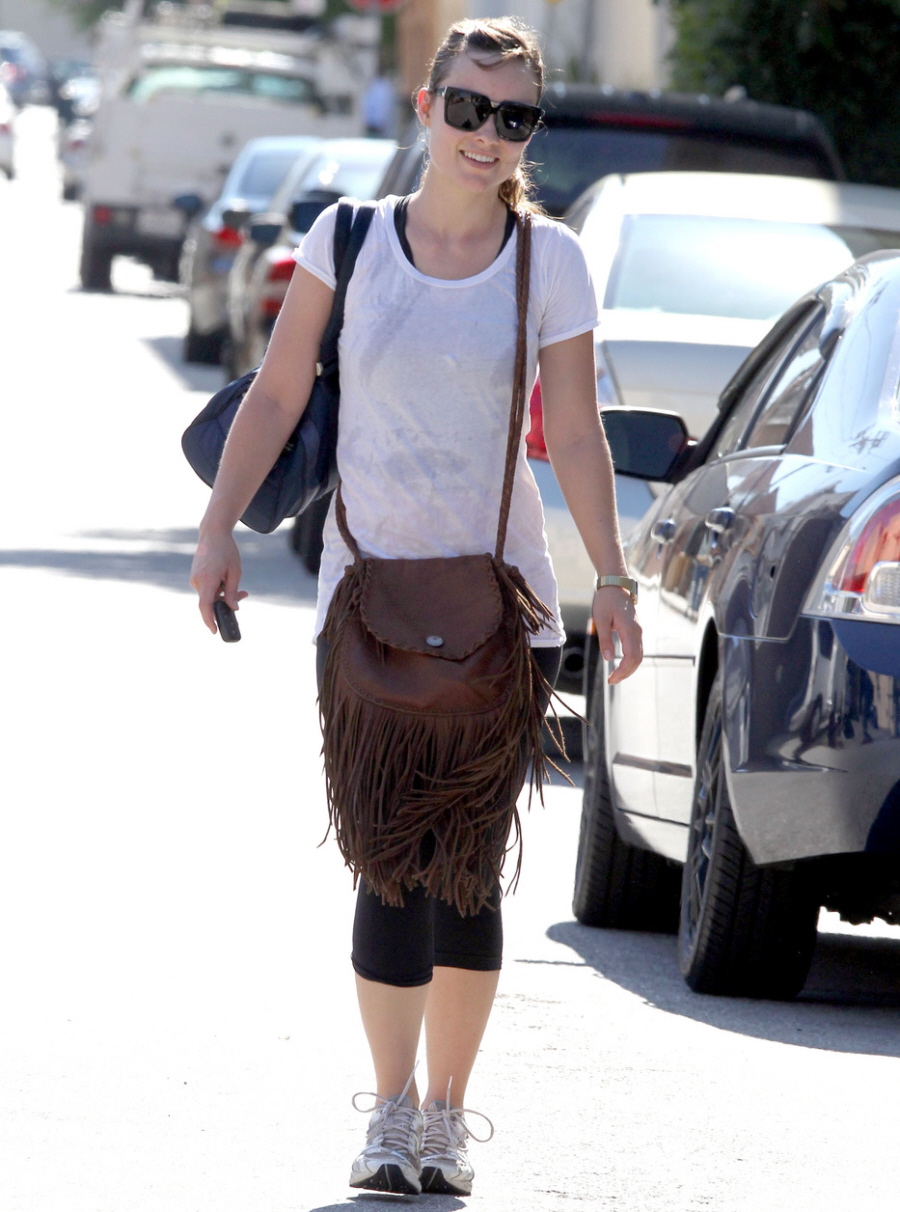 Photos courtesy of The Mail & Pacific Coast News.